I 've been really lucky with thrifting lately and wanted to show you a few things that I've gotten that have to do with the garden. There are several ways to save money on gardening and one of them is to keep an eye out for things you can use at the thrift store. Check out these frugal gardening finds!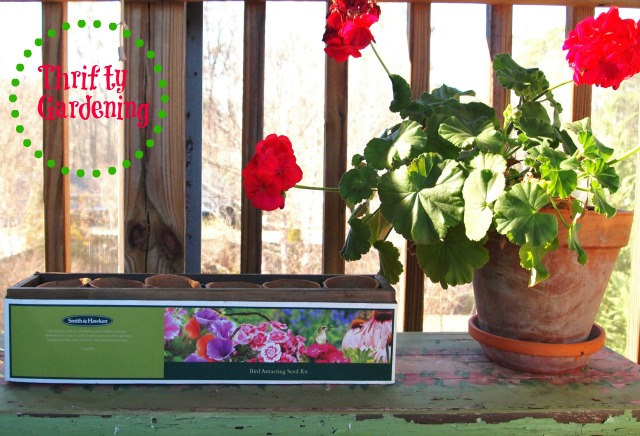 This Smith & Hawken Bird Attracting Seed Kit was $2.92 at Goodwill.   I know they sell them at Target but I don't know what it retails for. Anyway,  I'm not going to use it as a planter.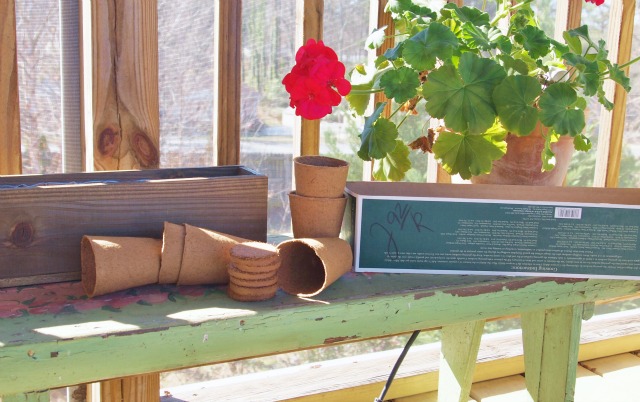 Disclosure: This post may contain affiliate links to Amazon and/or Etsy, which means that I may earn a small commission from some of the links in this post. Please see our Disclosure Page for more information.
I have a craft project in mind for the wooden crate and I'll use the peat pots and cocopeat disks for starting some veggie seeds this spring. The 2 seed packets (6 are sold with this set apparently) I'll direct sow in spring and see what happens.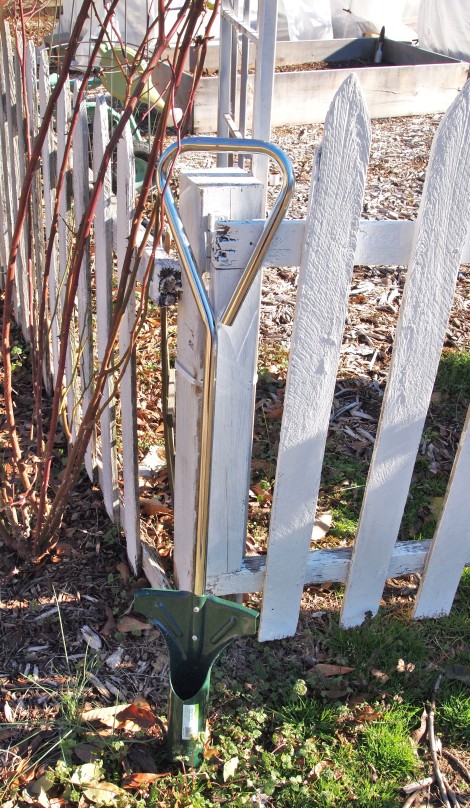 I stopped at the thriftstore (in another town) before heading to Lowe's to buy some clearanced spring bulbs and  found this long handled bulb planter for $3.93! It looks brand new! They retail for anywhere from $20-90.
Isn't that weird that I would find a bulb planter on the day I was going to buy a bunch of bulbs!!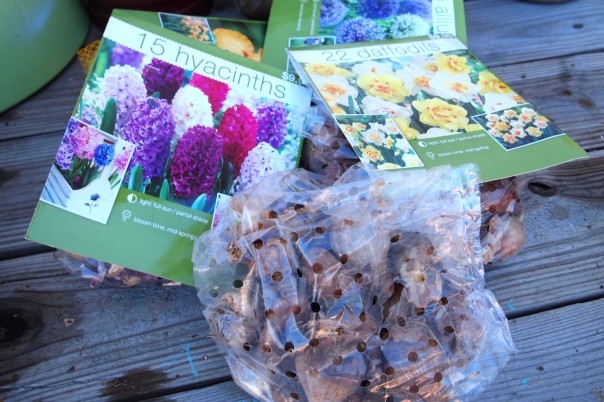 Wouldn't you know it, Lowe's was all out of their clearanced bulbs so I headed back home to Home Depot where they had a ton of bulbs. Know why they still had a ton of bulbs? Because they never mark down their stuff correctly!  All the bulb displays still had the  full retail price on them. I took one up to a register and they scanned at 50% off. So I bought a few bags of daffodils, hyacinths and alliums.  I'll go back in another week or so and see if they're 75% off.
I spent several hours outside happily working in the yard since today was a gorgeous,  sunny day. It was so nice to be outdoors! I used my bulb planter and planted all of the bulbs except the alliums. The bulb planter worked great. I've never had one before. I usually just dig a big hole and throw a bunch of bulbs in at once.
When to plant spring flowering bulbs depends on where you are. Our ground isn't frozen yet so I can still dig a hole. We  have at least 2 more months of cold weather before spring so the bulbs will get the cooling  period that they need.  This is the way I always do it because I refuse to pay full price for daffodils! The only thing I've noticed is that they bloom later than the bulbs that have been in the ground for a while, which is fine with me.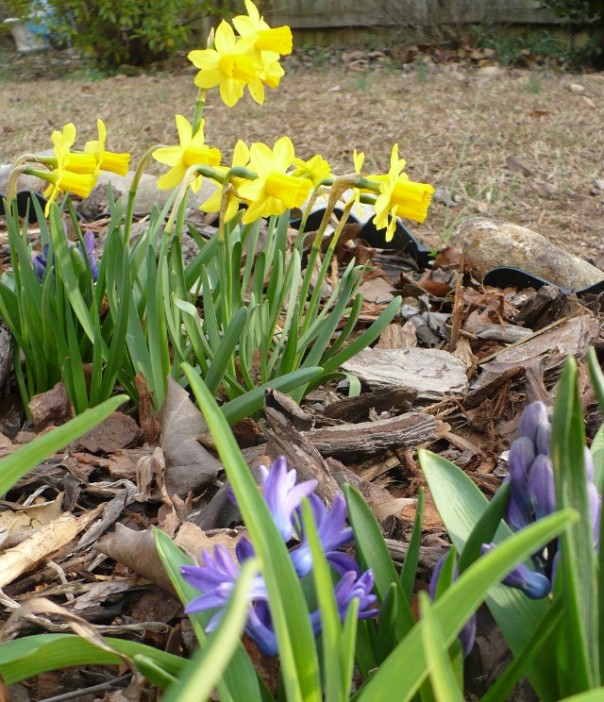 My last find is 60 feet  of Pro Garden Edging for $2.92! One of my 2013 garden projects is to enlarge and change the shape of the cottage garden in front of my vegetable garden (that's where I'm planting the alliums)  and I wanted some edging for it. And now I have some!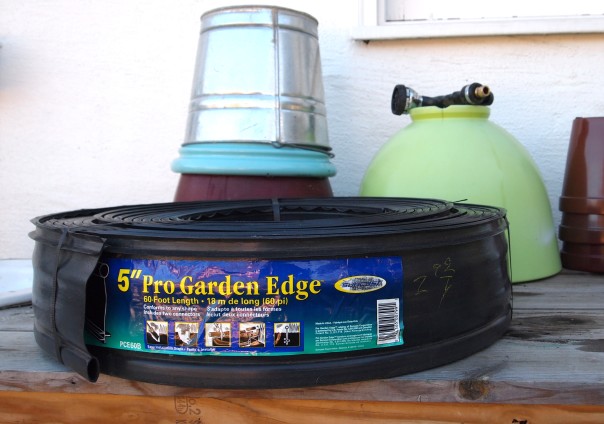 I found all these items within the last week!
Now is the time to go to the thrift store!  People are decluttering/organizing and donating stuff they can't use/don't want.
Have you been thrifting lately? What did you find?