I love having something shiny and glowy on the mantel when it's  dreary outside.  January is normally one of our coldest dreariest months.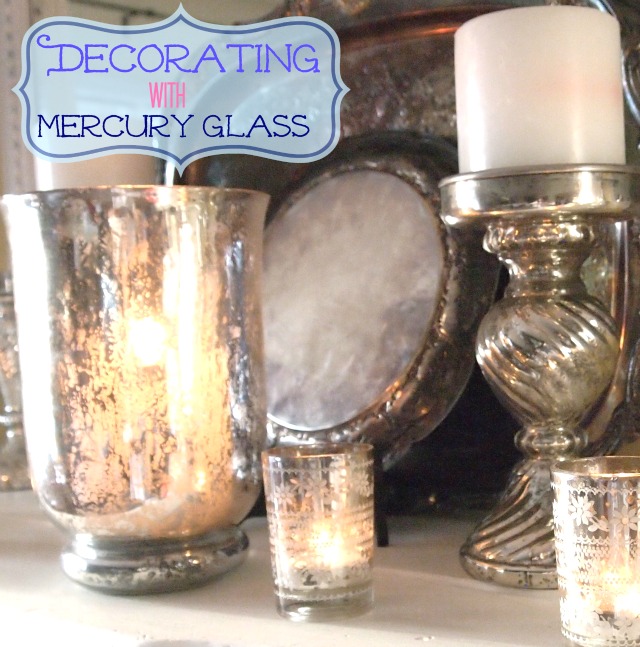 So  I brought out my mercury glass collection and decorated my fireplace mantel with it.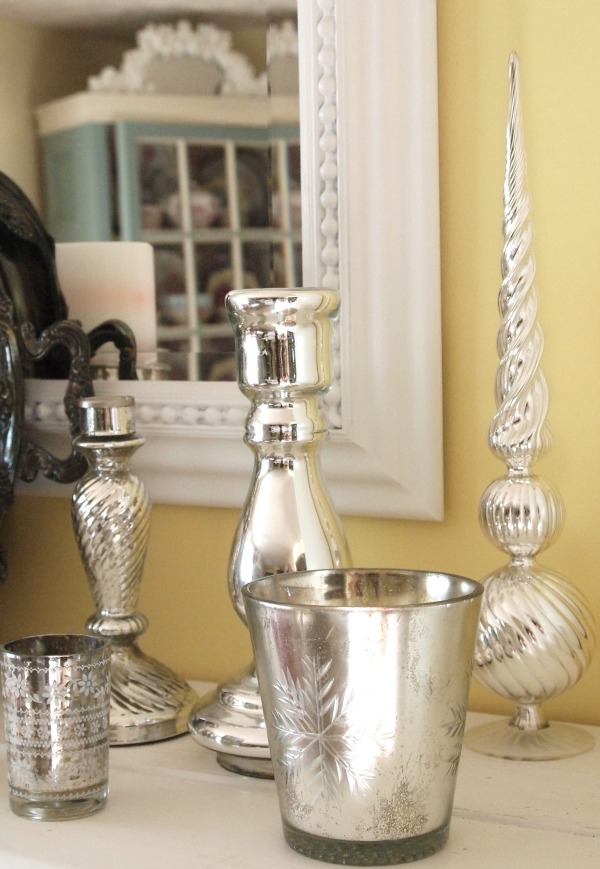 Disclosure: This post may contain affiliate links to Amazon and/or Etsy, which means that I may earn a small commission from some of the links in this post. Please see our Disclosure Page for more information.
So weird… apparently I decorate my mantel with mercury glass every January! See this post in Jan of 2009, or this post Jan 2010, or this post Jan 2012!  At least  in Jan 2011 I changed it up and did this colorful mantel.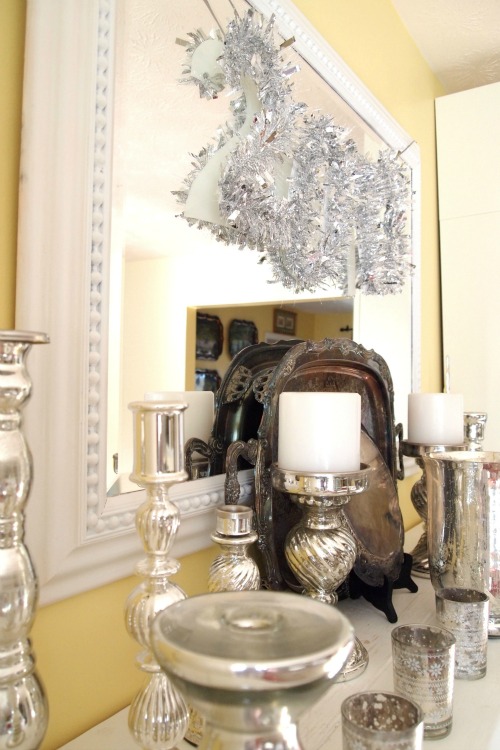 I also apparently go to Ikea every January. Hmmmm…I had no idea I was such a creature of habit – ummm tradition…now I'm just going to call it a tradition.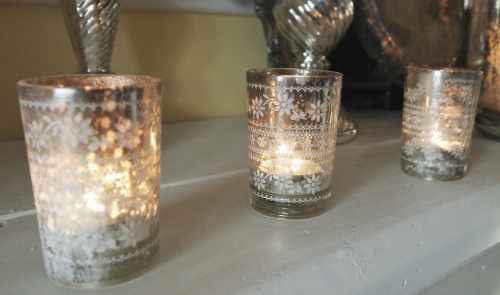 It's our "tradition" to go to Ikea every January and to decorate the fireplace mantel with mercury glass every January…. (sounds better than I do the same thing every year).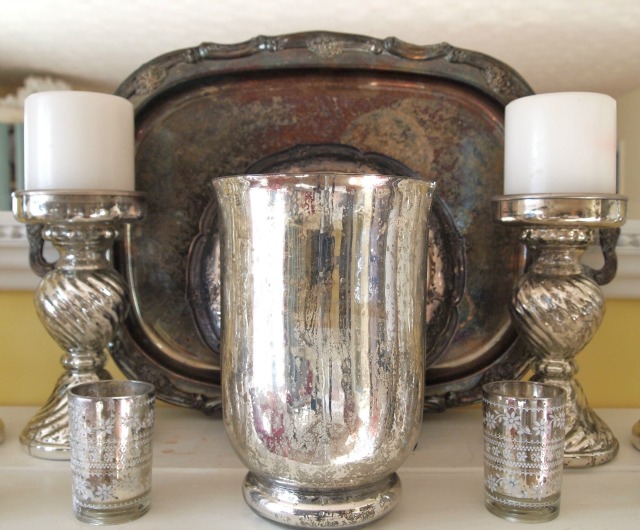 I did add some tarnished silver serving trays to my mantel this year. I really love the juxtaposition of the tarnished with the shiny.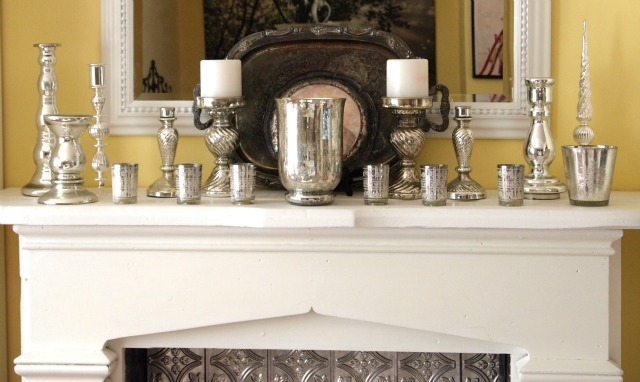 Faux Mercury glass objects are available pretty much everywhere these days (especially at Christmas).
However, if you can't find any,  it's pretty easy  and affordable to make knockoffs.
Here are a couple of  Mercury Glass tutorials that I think do a good job explaining the process. They're all a little different but they all use  Krylon Looking Glass Spray Paint.
                                                            Have a great weekend!