Happy weekend everyone!  First I want to share with you a little item that I found at Goodwill last week. I've been looking for a little ceramic bust of a woman for a while now and haven't been able to find one in the size that I want.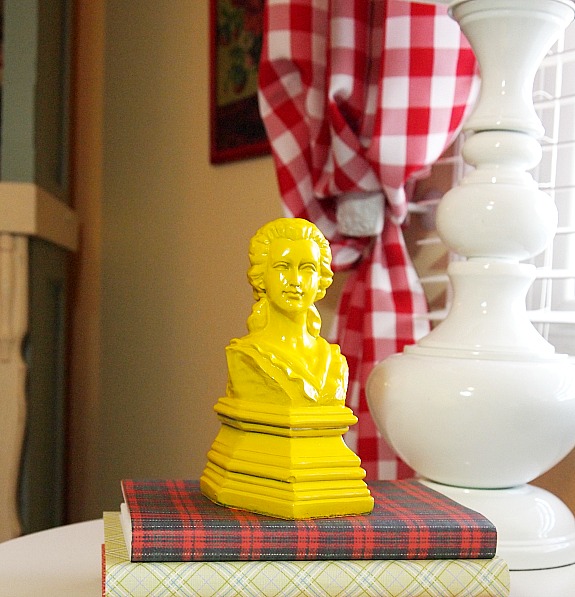 But I did find one bookend that has a bust of woman on it and it was the right size (so I get what I wanted and have a cool new bookend)! I spray painted her yellow and now it looks like a little statue.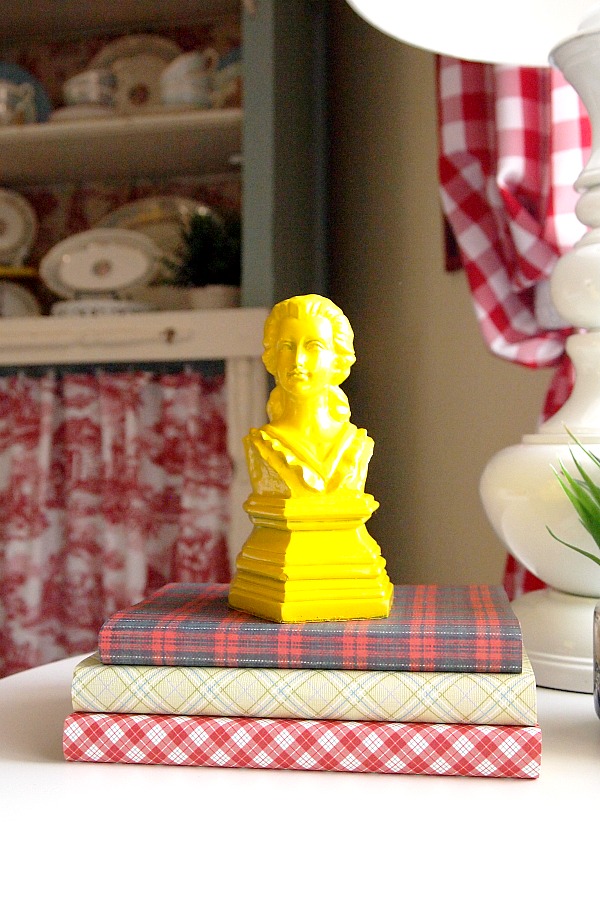 Disclosure: This post may contain affiliate links to Amazon and/or Etsy, which means that I may earn a small commission from some of the links in this post. Please see our Disclosure Page for more information.
I looked through my scrapbook paper and found some plaids. So  I used that paper to recover some books.  I'm quite happy with my little thrift store purchase!
I got the most marvelous surprise in the mail the other day!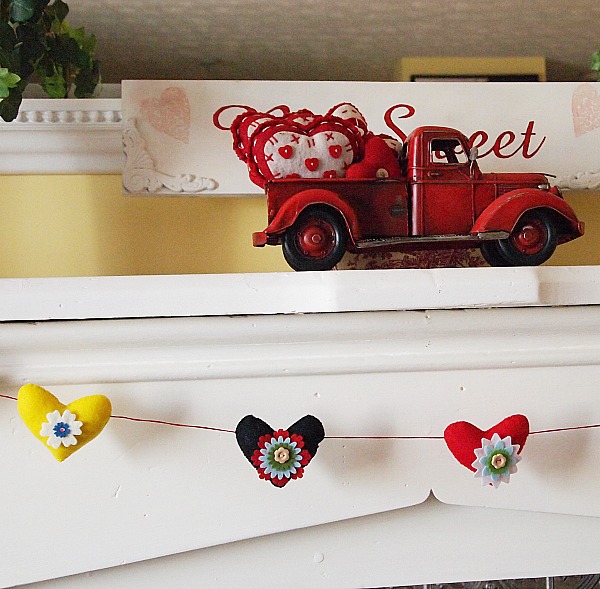 Carol from Art & Sand sent me the cutest heart garland!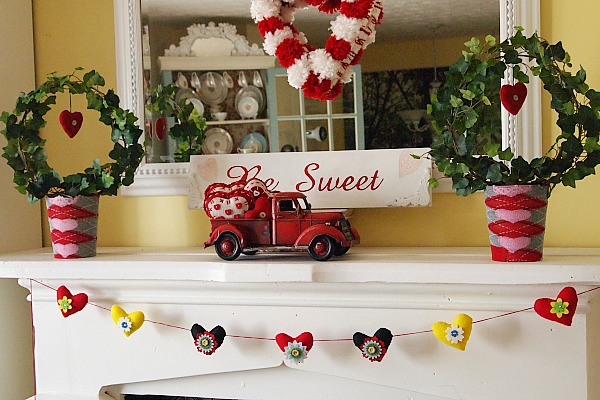 She made it for me in the colors that I use most yellow, red and black. Isn't it cute!  Thank you Carol!
You have to go visit Carol if you've never been to her blog before.   She's always up to something new and  has the cutest  home ever!
I just wanted to share this story with you.  My husband and I walked into Kroger and they had a huge table filled with Valentine's Day cookies and cakes by the door. I went over to take a look and said to my husband how I was surprised they hadn't marked down the Valentine's Day stuff yet.  He just looked at me quizzically.
So as we're leaving Kroger I said "I wonder when they're going to finally mark down those Valentine's things".  He turned to me and said "Just because you posted your Valentine's Day Mantel doesn't mean that Valentine's Day is over!"
LOL! You know,  people are already pinning Spring and Easter stuff on Pinterest. I guess I've already moved on in my mind 🙂