Decorate With Spring Flowers.
Here's a easy to care for DIY Garden Project to cheer the soul during winter that I recently made! This is such an easy way to decorate with spring flowers indoors. I went to Home Depot and got some primroses and a pot of daffodils to plant for this project.  You can also get these plants in the flower department of most grocery stores. In Atlanta, these start showing up in January.  A container of forget-me-nots would be pretty too as well as pots of tulips! Anything, that says spring to you would be great in this indoor spring garden planter.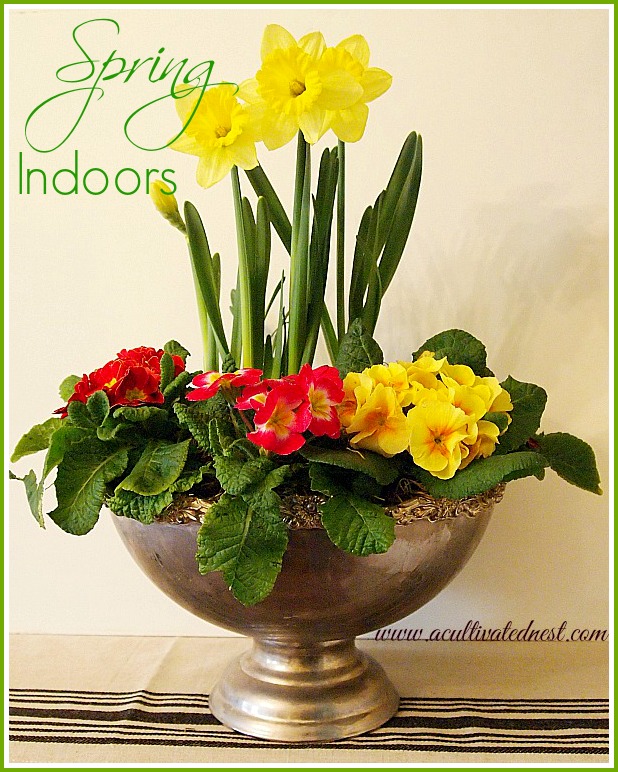 Decorate With Spring Flowers By Making An Indoor Spring Garden Planter
Supplies:
Container to hold your spring flowers
Spring flowers like daffodils, tulips, narcissus, pansies, crocus, hyacinths, primroses (ivy if you want something trailing out of your container)
Small rocks for drainage (you can get some at the dollar store, craft store, Target etc)
Decorative moss (available at the dollar store or any craft store)
Disclosure: This post may contain affiliate links to Amazon and/or Etsy, which means that I may earn a small commission from some of the links in this post. Please see our Disclosure Page for more information.
First I placed some little rocks on the bottom of this fabulous punch bowl (that I found at Goodwill last summer) for drainage.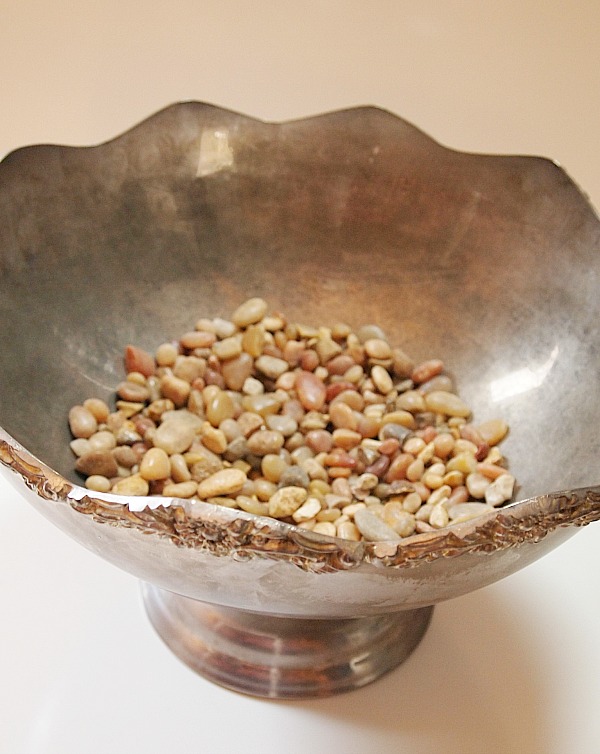 I didn't add any extra dirt. I just took the plants out of their pots (but you can leave them in their pots depending on the container you use), placed them where I wanted them and used moss to cover any exposed areas. I used primroses which are some of the earliest flowers to bloom and come in such bright cheerful colors. I also used daffodils (because I can plant them in my garden after their done blooming inside. They will come back next year – I'm in Atlanta).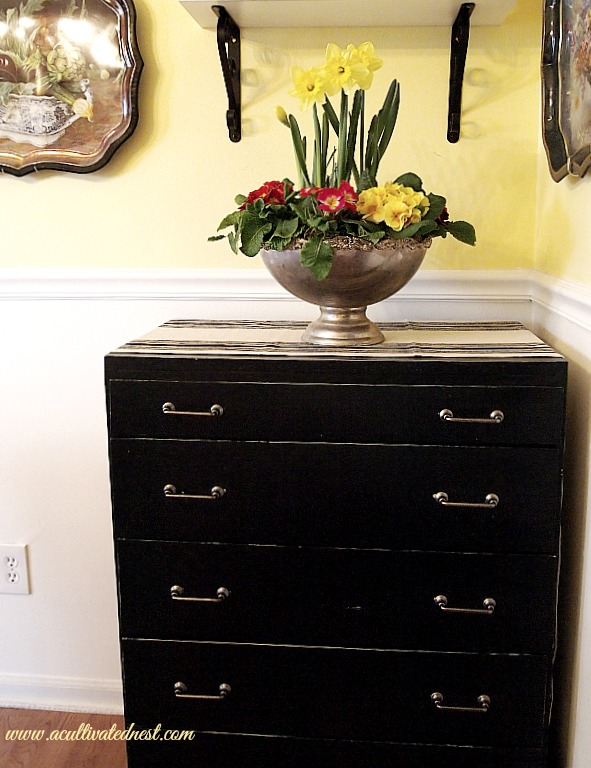 Doesn't that look cheery! I'm so glad I made this little garden since were supposed to get another snow storm in Atlanta. Ugh! Which means we'll be house bound  (again) for a few days if it really happens!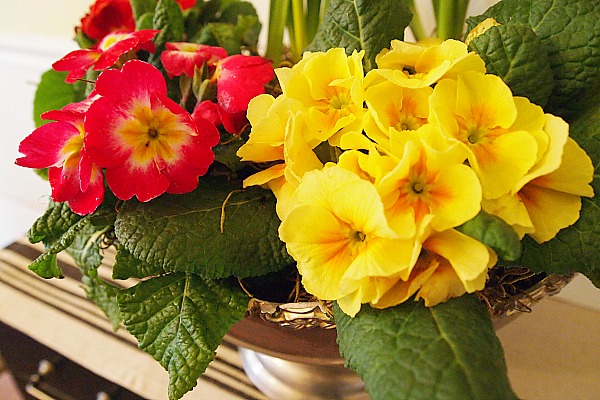 Plus it was soooo good  to get my hands in some soil.  Can't wait for spring!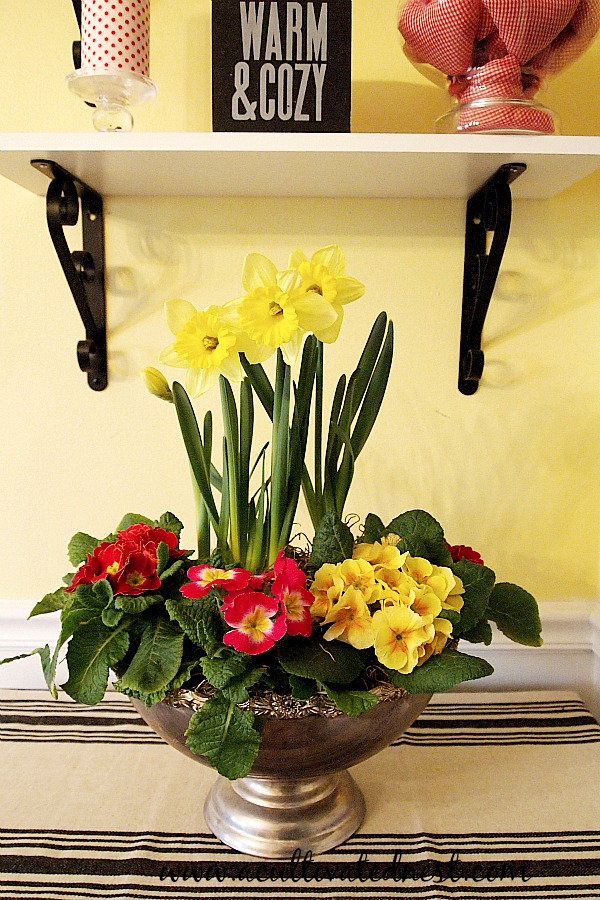 In the mean time we'll be staying warm and cozy at home!
You may also be interested in: How to make a indoor succulent dish garden