Do you decorate for Valentine's Day? I usually add some Valentine's Day decorations. Here's my  Valentine's Day Mantel that I put together over the weekend.  It didn't cost much since I used or re-made things I already had. I love how cheery it looks! Red is my color!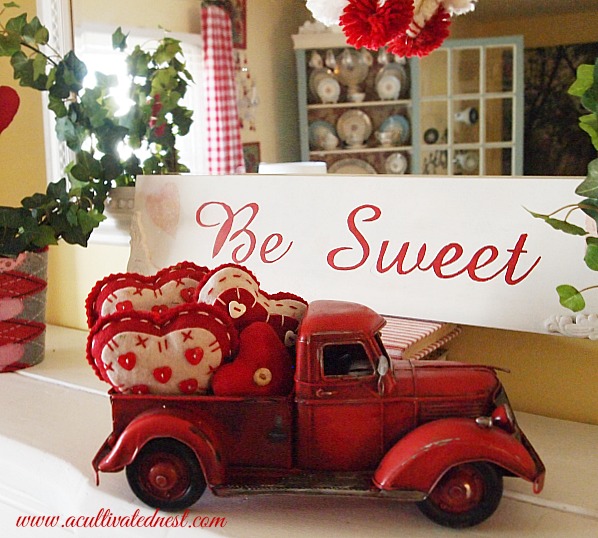 The only thing that took a little bit of time was the pom pom heart wreath. Everything else was really quick and easy.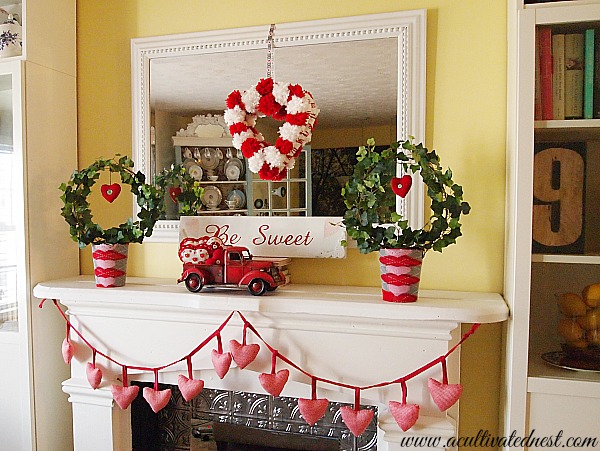 Disclosure: This post may contain affiliate links to Amazon and/or Etsy, which means that I may earn a small commission from some of the links in this post. Please see our Disclosure Page for more information.
I got some Valentine's Day socks and covered my planters with them. I cut off the bottom of the socks and pulled them over the planter and just tucked the cut part under the bottom.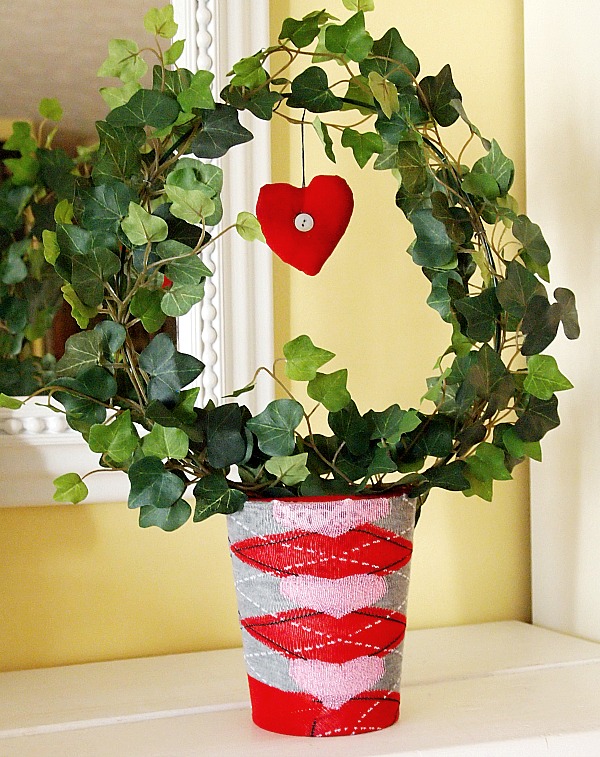 Target has Valentine's Day socks in their dollar spot. I got these at JoAnns and all their Valentine stuff was 40% already when I bought them so they're probably even cheaper now!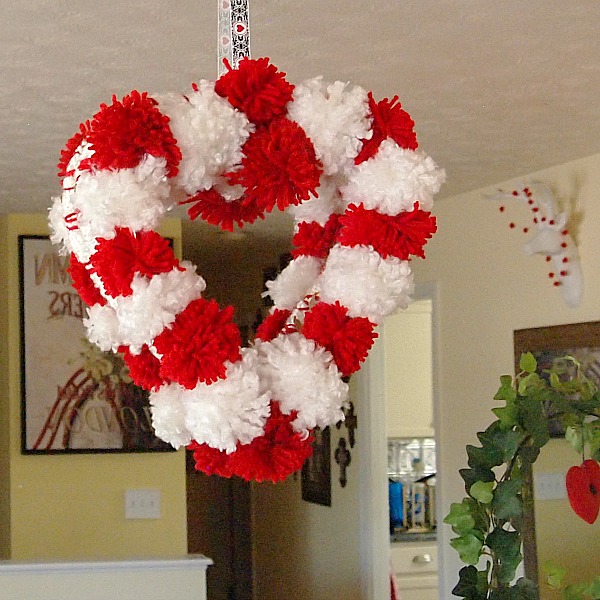 My pom pom heart wreath  was made by recycling a heart shaped wreath form that I've used for several years.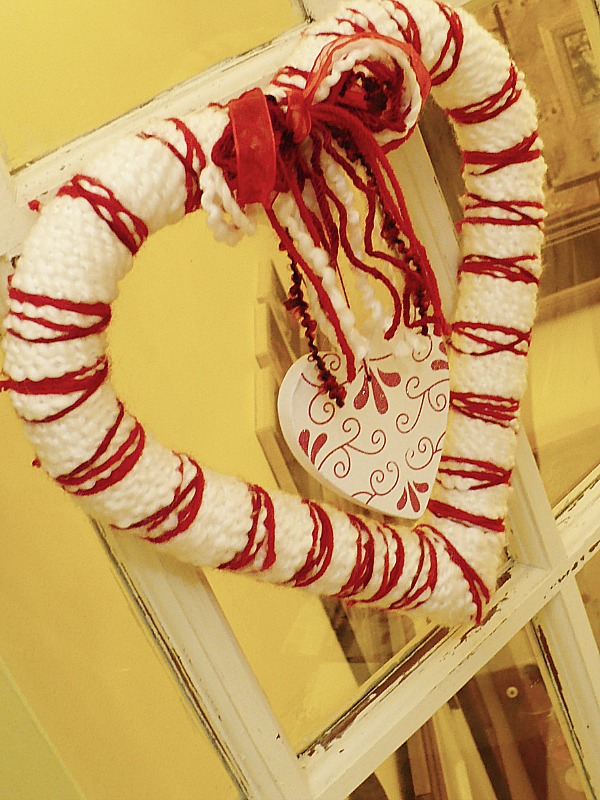 This was this the first time I used that wreath form in 2010 when I wrapped red and white yarn around it.  I do something different to it almost every year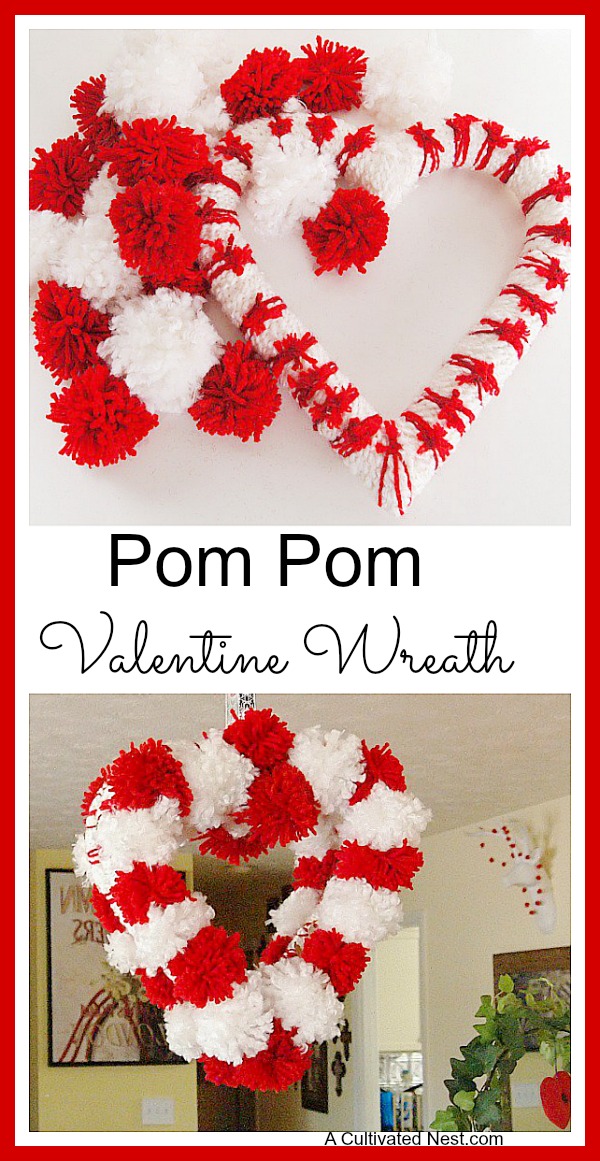 1.My wreath form was already wrapped in white yarn but you could wrap it in anything – burlap or ribbon for instance or if it's green you could spray paint. It really depends on what color pom poms you are going to use. You don't want the color of the wreath form to show through. You can get a heart shaped wreath from from any of the big craft stores.  I've seen them many times at the thrift store as well  (especially the grapevine ones). Or you can cut out a heart shape out of a cereal box or foam core like I did here when I made a burlap Valentine's Day Wreath. 
2. Make a bunch of pom poms – I made red and white ones.
3. Hot glue those to the front of the wreath form. You could add even more pom poms and do the sides of the wreath form but I was lazy.  So. I. didn't.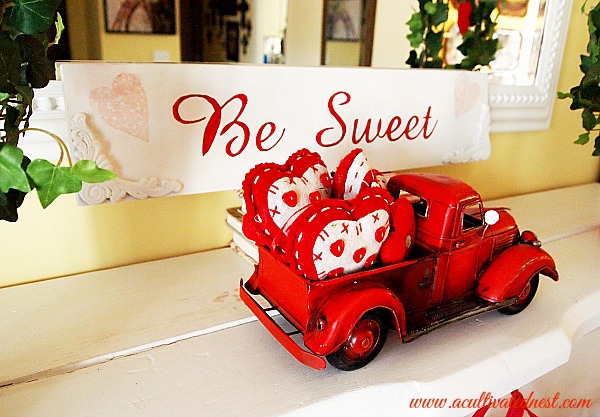 The "Be Sweet"  sign is one I made many years ago (I painted over a sign I already had that said something else).  My red truck is stuffed with felt hearts. Love my red toy truck (wish I had a real one)! I get a lot of use out of it since the open back is great for filling with all kinds of decorating things.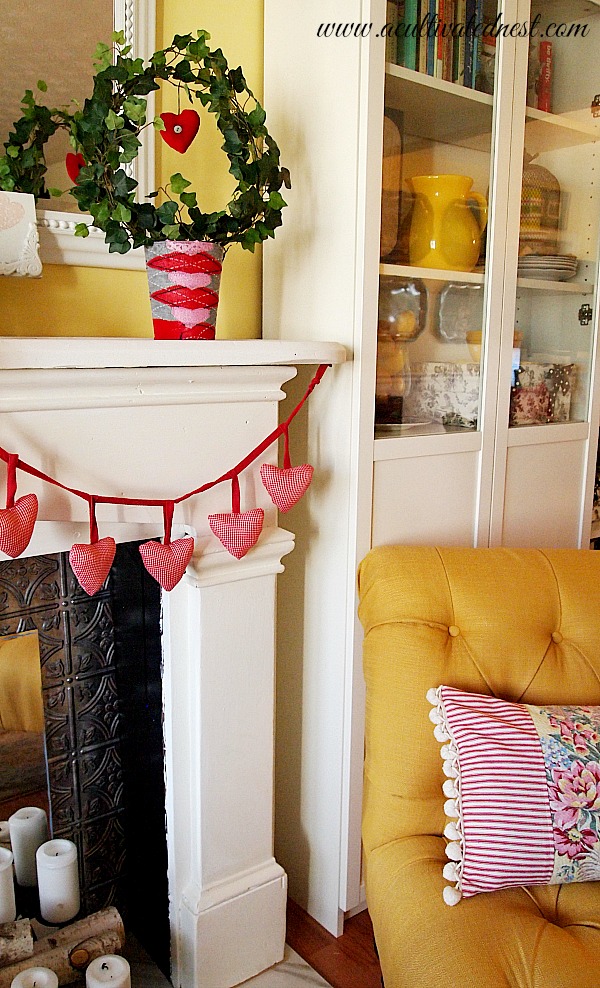 The red gingham heart garland I've had forever.
Like Christmas, Valentine's Day is easy for me decorate for since it uses so much red!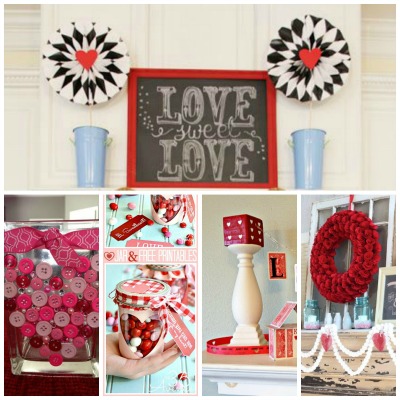 I have a great Valentine's Day pinterest board if you're looking for more ideas!