I started my Saturday morning with a fire in the fireplace, a nice hot cup of coffee and this homemaking post by Susan Branch.  Which was a lovely start to a busy day. Then while looking through Pinterest that same day,  a related pin in my feed (you know the ones by people you don't follow and probably don't know) caught my eye. It was Betty Crocker's Homemaker's Creed (with a link to a post about Betty Crocker where I learned that she wasn't a real person!).  She was a corporate marketing strategy but they really put a lot of effort into "her". She became the icon for homemaking in America!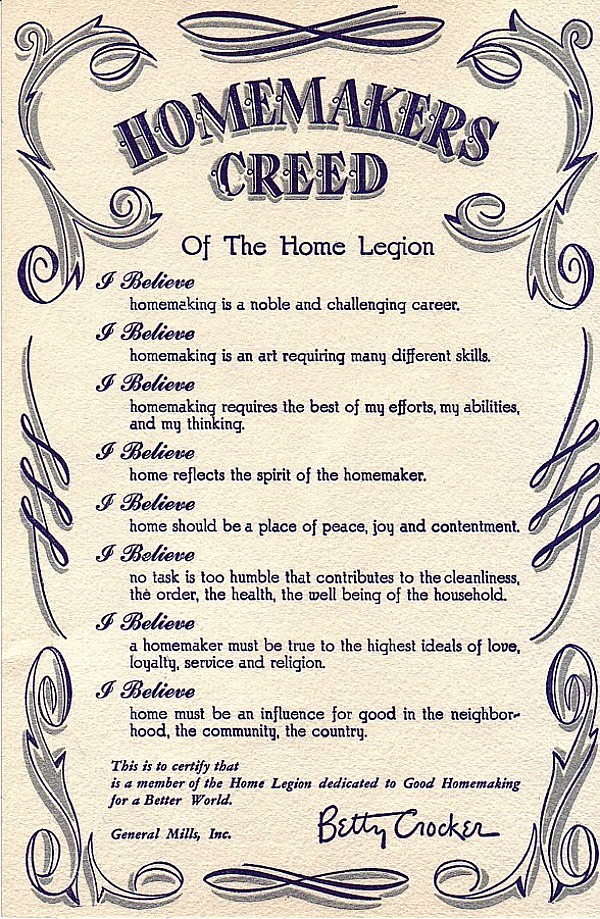 Disclosure: This post may contain affiliate links to Amazon and/or Etsy, which means that I may earn a small commission from some of the links in this post. Please see our Disclosure Page for more information.
I found the Homemakers Creed from Betty Crocker very inspirational, so I wanted to share it with you!
The whole story behind Betty Crocker is so fascinating that I ordered  the book "Finding Betty Crocker: The Secret Life of America's First Lady of Food".  You can get it used for $0.01  on Amazon or $11.89 on Kindle. I had a sample sent on my Kindle so I can start reading it now.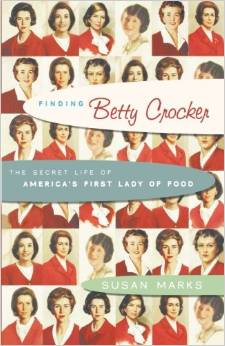 I've always thought of homemaking as a an art & serious job. After all, my blog used be called The Pleasures of Homemaking before I changed it to A Cultivated Nest (although it's the same idea just shorter name ) 🙂
Some people may think that the statements in the Homemaker's Creed are old-fashioned ideas, but I think there are a good many women that want a good family life and want to manage their homes well.
What are your thoughts on the Homemaker's Creed?