We've been lucky to get some really good rains lately and I went out after one to take a few pics of the garden.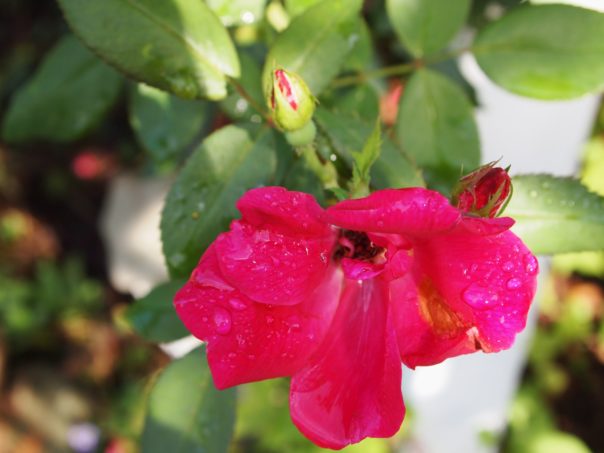 The River Birch  and Redbud branches drip on me as I walk down the garden path.
Disclosure: This post may contain affiliate links to Amazon and/or Etsy, which means that I may earn a small commission from some of the links in this post. Please see our Disclosure Page for more information.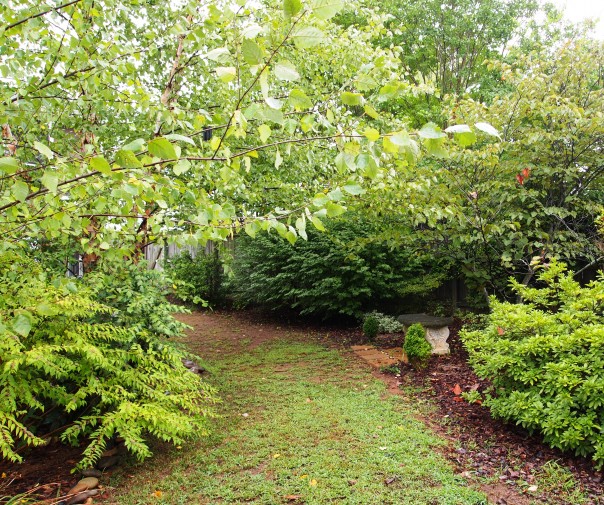 The flowers in the raised bed cutting garden are happy for the deep drink of water they just received.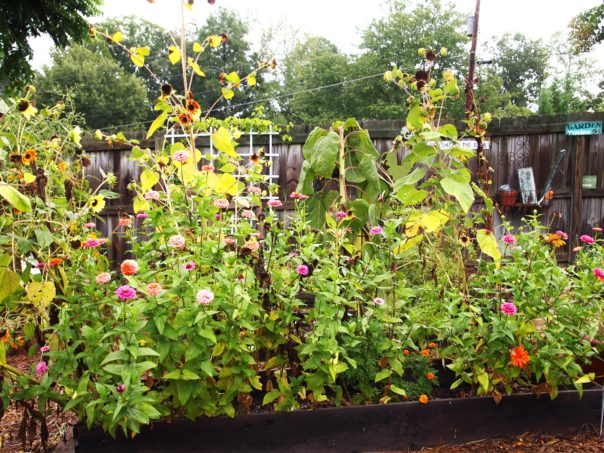 Then the sun started to come. Don't the morning glories look pretty intertwined with the rose bush!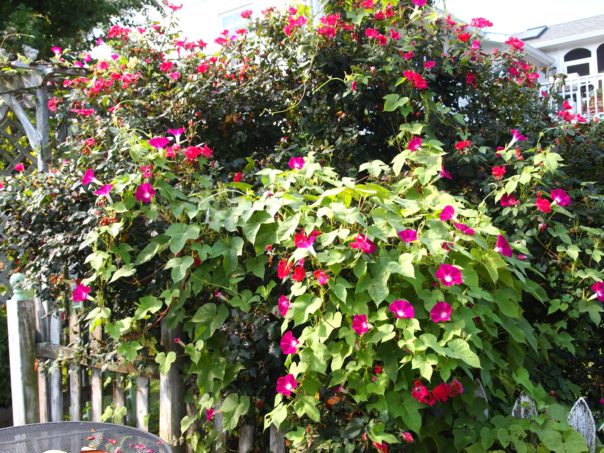 They just all popped out at once. I thought at first all I had was leaves!
But after a few good soaking rains I have tons of flowers.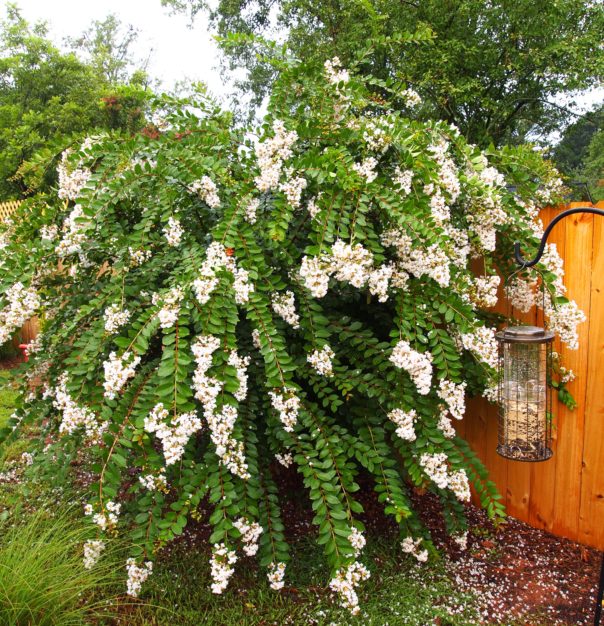 Crape myrtle branches weighed down by the rain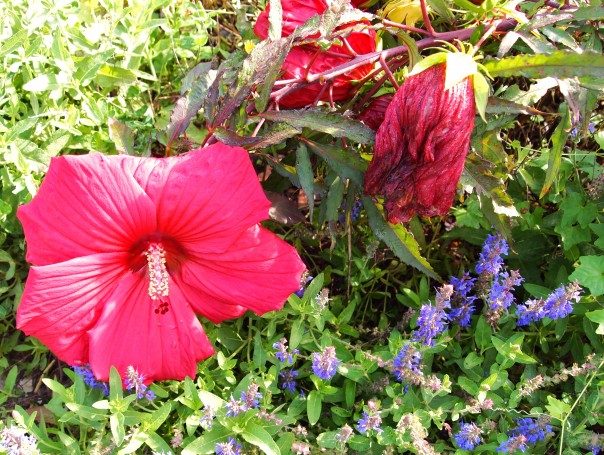 the hibiscus too.
Later (after harvesting some veggies before the birds can peck them),  I walked around and noticed this vine clinging to the fence with little red flowers.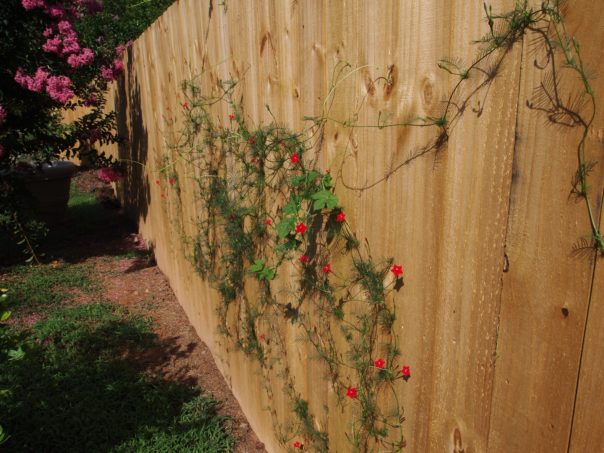 Must be something my neighbor planted or a volunteer. I like how it just clings to the fence with no support.  I'll be saving the seeds to plant next year!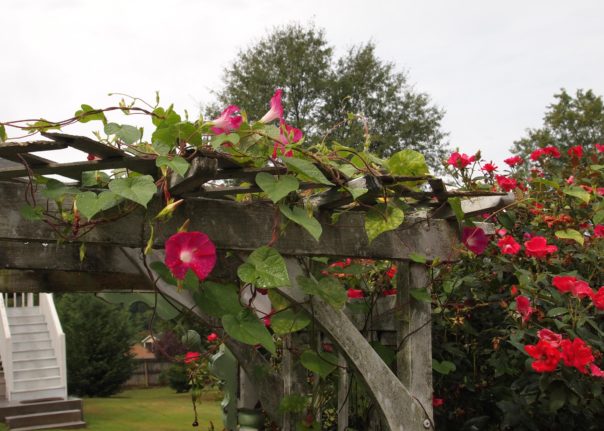 Hope you all have a great weekend!