I made a new type of coffee filter wreath recently.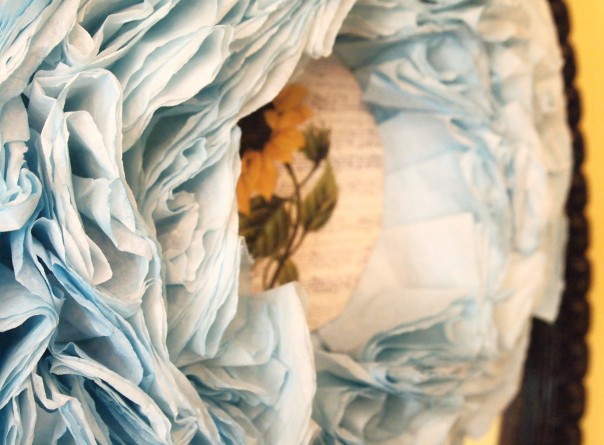 I've wanted to make a bigger chalkboard coffee filter wreath ever since I made a little one in February (below) but then I got the idea to make the center so that you can take it out and change it for the seasons or just because!
Disclosure: This post may contain affiliate links to Amazon and/or Etsy, which means that I may earn a small commission from some of the links in this post. Please see our Disclosure Page for more information.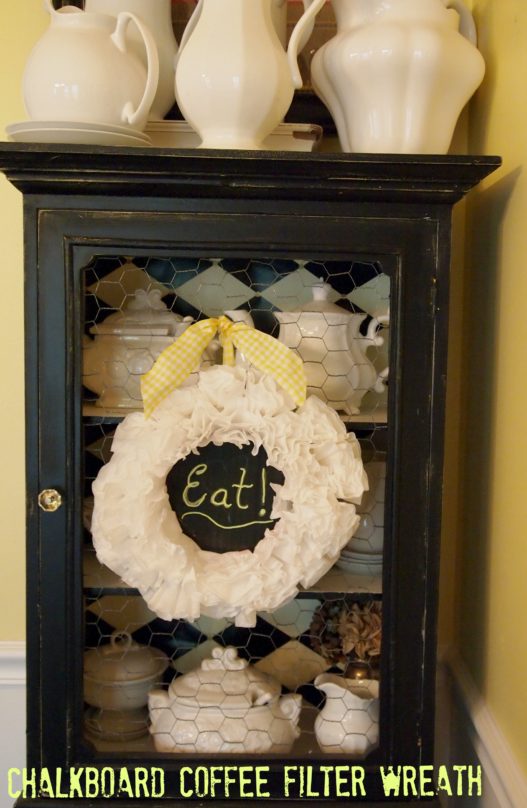 How To Make a Coffee Filter Wreath with Interchangeable Center
I'm not going to do a step-by-step  tutorial on how to make a coffee filter wreath (here is the one for the wreath above – I used the same techniques). The only thing different is that I used foam core instead of cardboard and I decided to dye my filters this time so I'll show that.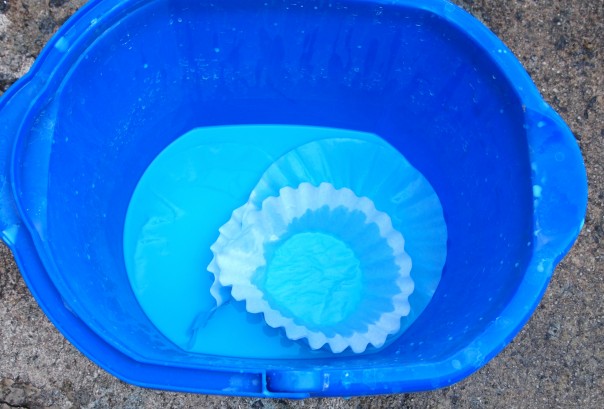 I didn't have any food coloring or fabric dye to use but I do have tons of those little bottles of craft paint.  So I put a bit of water in a bucket and squirted some craft paint in it and stirred. Then I soaked my filters for about 30 minutes.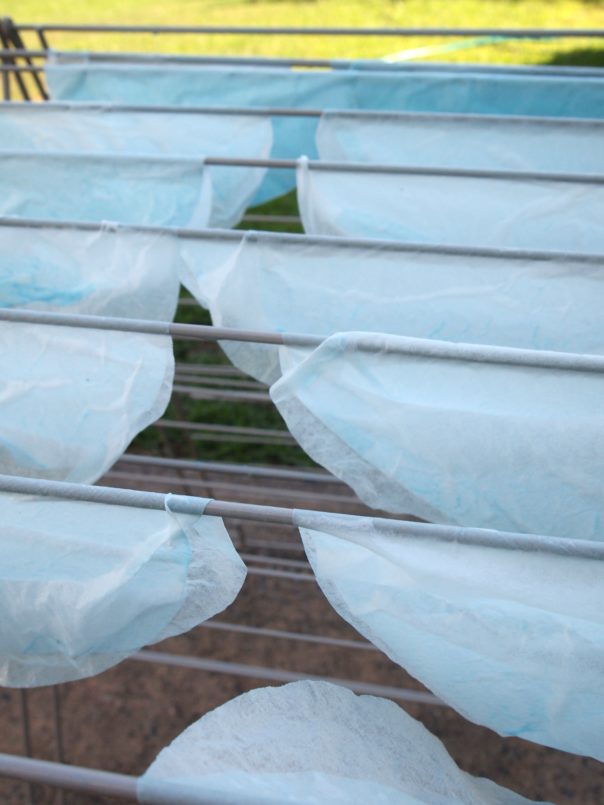 Then I hung them to dry. It took a day to dye and dry all the filters I needed since I did them in batches.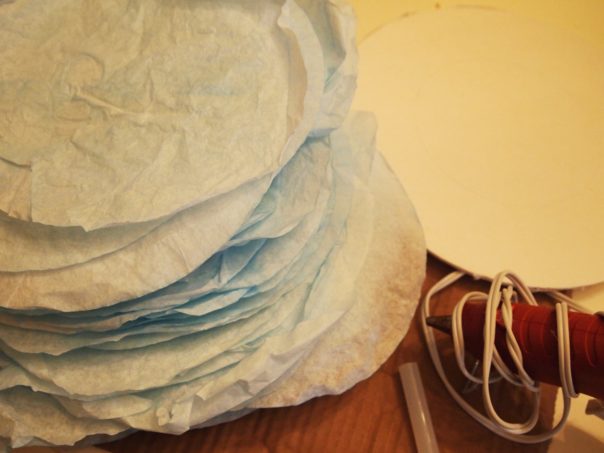 Once I had my stack of aqua coffee filters I was ready to started gluing!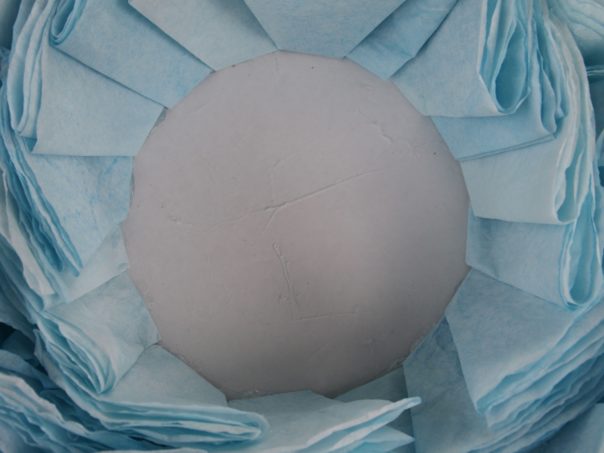 When I got to the center I turned my filters in the opposite direction so there would be a nice finished edge.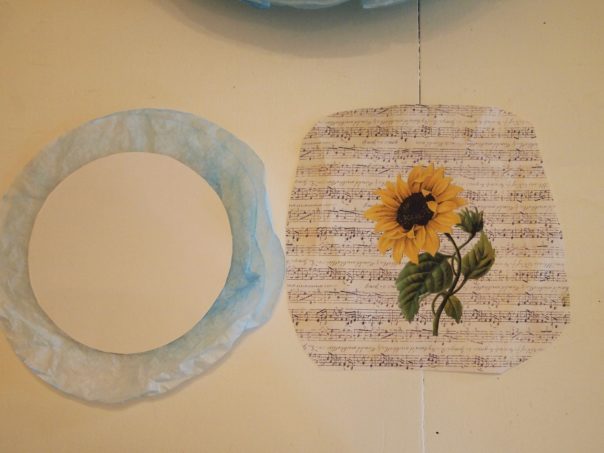 For the interchangeable center. I made a disk from poster board and printed an image from the Graphics Fairy onto some scrapbook paper. You can find the image here.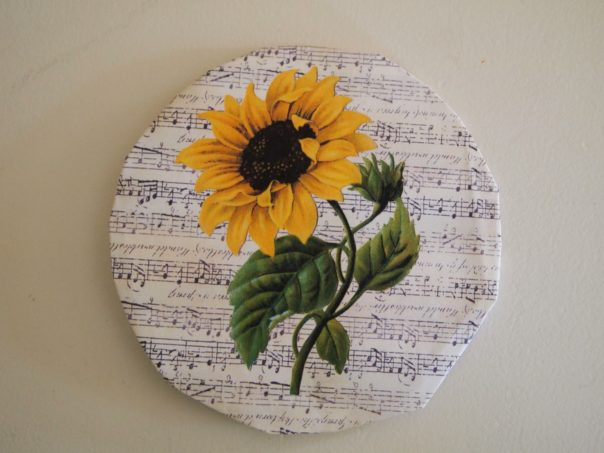 I wrapped the image around the poster board and taped it on the back. I attached it to the center of the wreath with some double stick tape.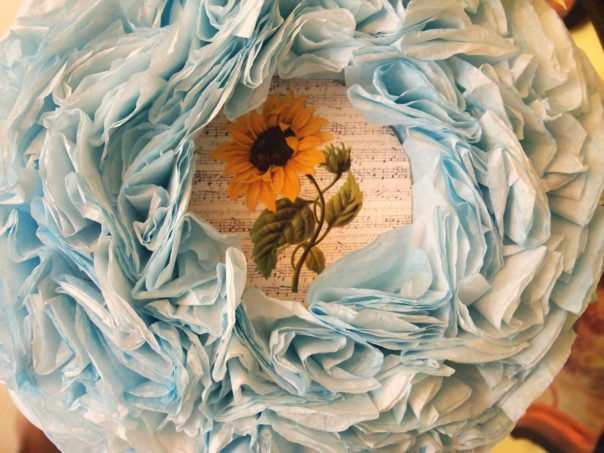 My thought is that I can change out the center whenever I want. I could print something with pumpkins on it or fall leaves or Easter bunnies or botanicals  etc.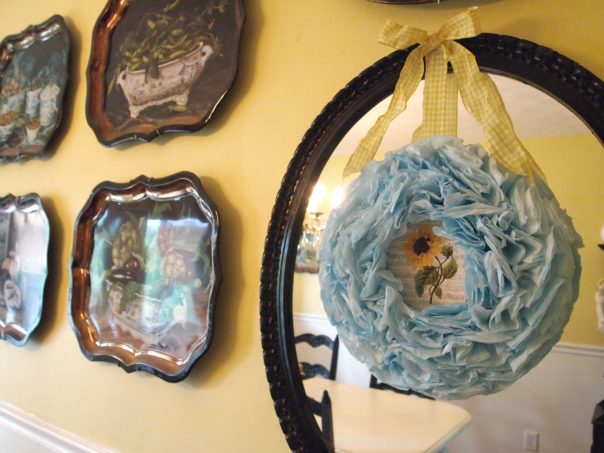 Coffee filters are $1 for a package at the dollar store. I normally just use cardboard or recycle a cereal box for the form. So you can make this wreath for practically nothing – which I guess is why they are so popular now 🙂 ! A very frugal decorating idea!