I think it was back in May or so that we got some new IKEA bookcases for the living room.  I'm only now starting to put the books back on the shelves in some kind of order! The tops have these open boxes that I think I'm going to use for display.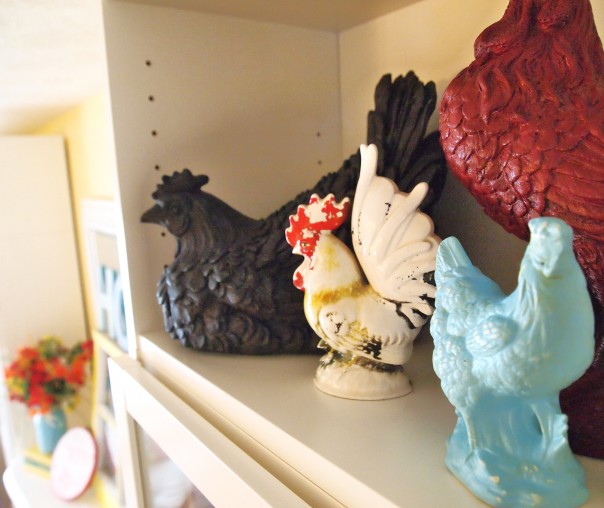 So in one of these boxes I decided to displaying my rooster/chicken collection!
Disclosure: This post may contain affiliate links to Amazon and/or Etsy, which means that I may earn a small commission from some of the links in this post. Please see our Disclosure Page for more information.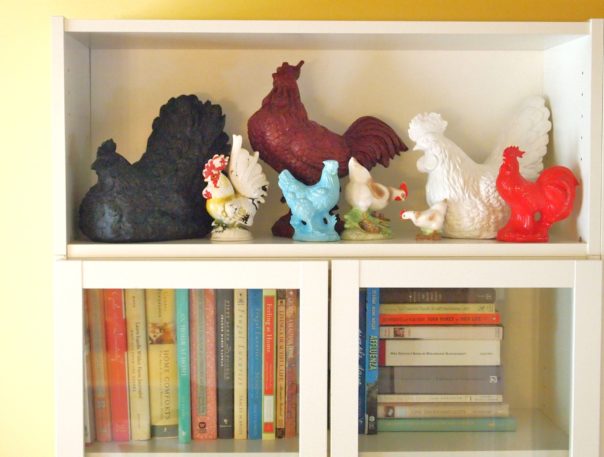 The little blue and red rooster/chicken are these white ones  below.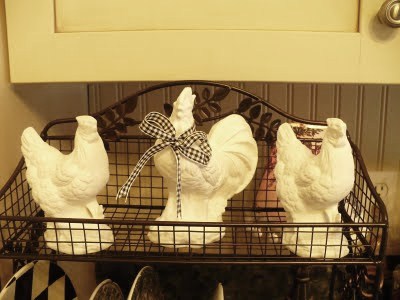 I got those in 2009 at the thrift store. They're those paint your own ceramics which I originally spray painted white. Then I painted one red and recently I painted one aqua-that one can of aqua spray paint is getting a lot of use 🙂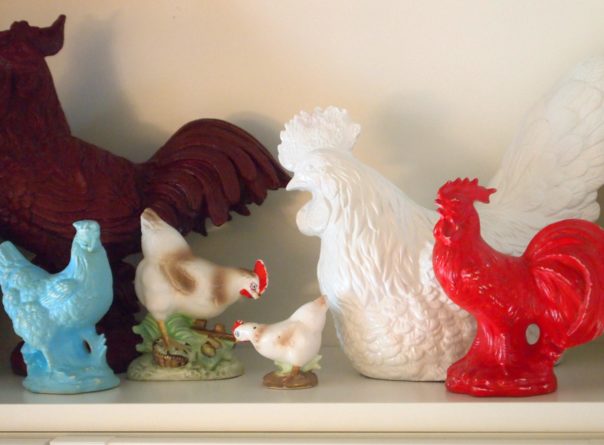 "They" always say to group your collections for more impact – so that's what I've done here.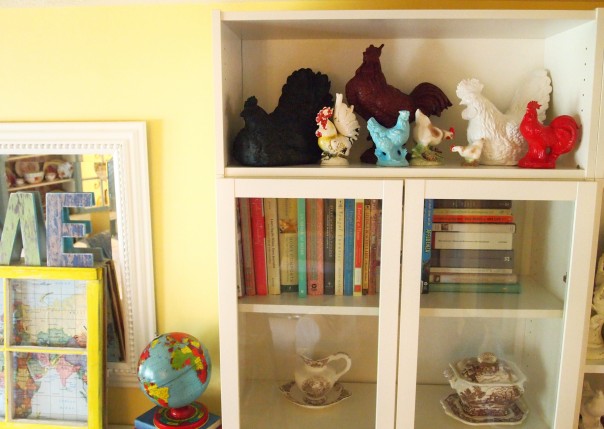 I still have to put the other books back on all the shelves (I'm showing the only orderly shelves that I have right now 🙂 )  and figure out what to do with the three other display boxes!