Delicious Recipes That Use Crescent Roll Dough.
In the mood for something extraordinary? I love incorporating crescent roll dough into our my family's meals because it's so flaky, buttery, and tasty. Plus, it's incredibly versatile and easy to work with. We found 20 Tasty Things To Make With Crescent Roll Dough that I think you're going to love!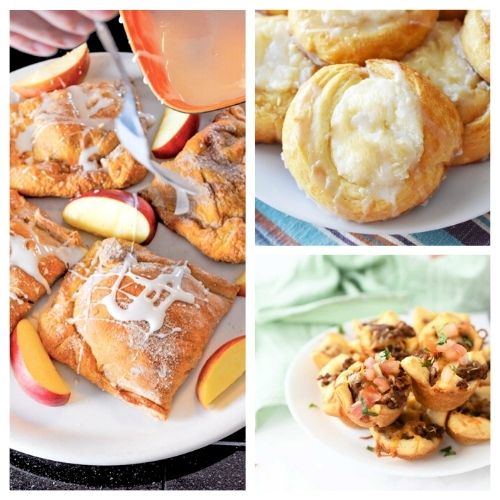 Disclosure: This post may contain affiliate links to Amazon and/or Etsy, which means that I may earn a small commission from some of the links in this post. Please see our Disclosure Page for more information.
We all get in a rut when it comes to cooking, at least from time to time. When that happens, I start looking at recipes that are super easy to make, have ingredients that I already have around, and that I think everyone is going to love. That's where these crescent roll recipes swoop in and save the day!
20 Tasty Things To Make With Crescent Roll Dough
I'll admit I didn't always know how versatile crescent roll dough really was. But after some experiments and some awesome recipes I have found along the way, they are a driving force in my kitchen. Take a look at just some of the things you can make with them.
Cinnamon Rolls & Pastries – YES! You read that right; you can use the dough as the base of many breakfast foods like cinnamon rolls and pastries. They are heavenly!
Monkey Bread – Another favorite is monkey bread, and it's flaky and fun, so it gives you a wonderful result.
Crescent Roll Rings – You can add your favorite toppings and easily make a ring. They can be savory or sweet too.
Pinwheels – Love serving pinwheels but want them to stand out? Try it with crescent roll dough instead.
Lots of Other Things – The list doesn't stop here! I could go on and on all day about the fantastic recipes. So, don't hesitate and check out this list of ideas.
Different Varieties– Did you know that there are also organic crescent roll dough brands and reduced fat ones? If you prefer to be gluten free you can't buy them in a can, but you can whip up this gluten free crescent roll mix!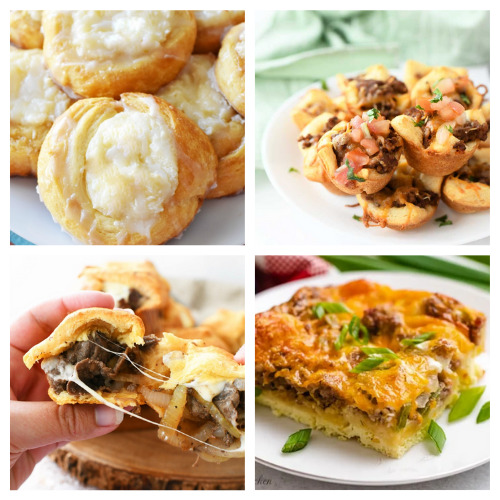 What's your favorite way to serve crescent rolls?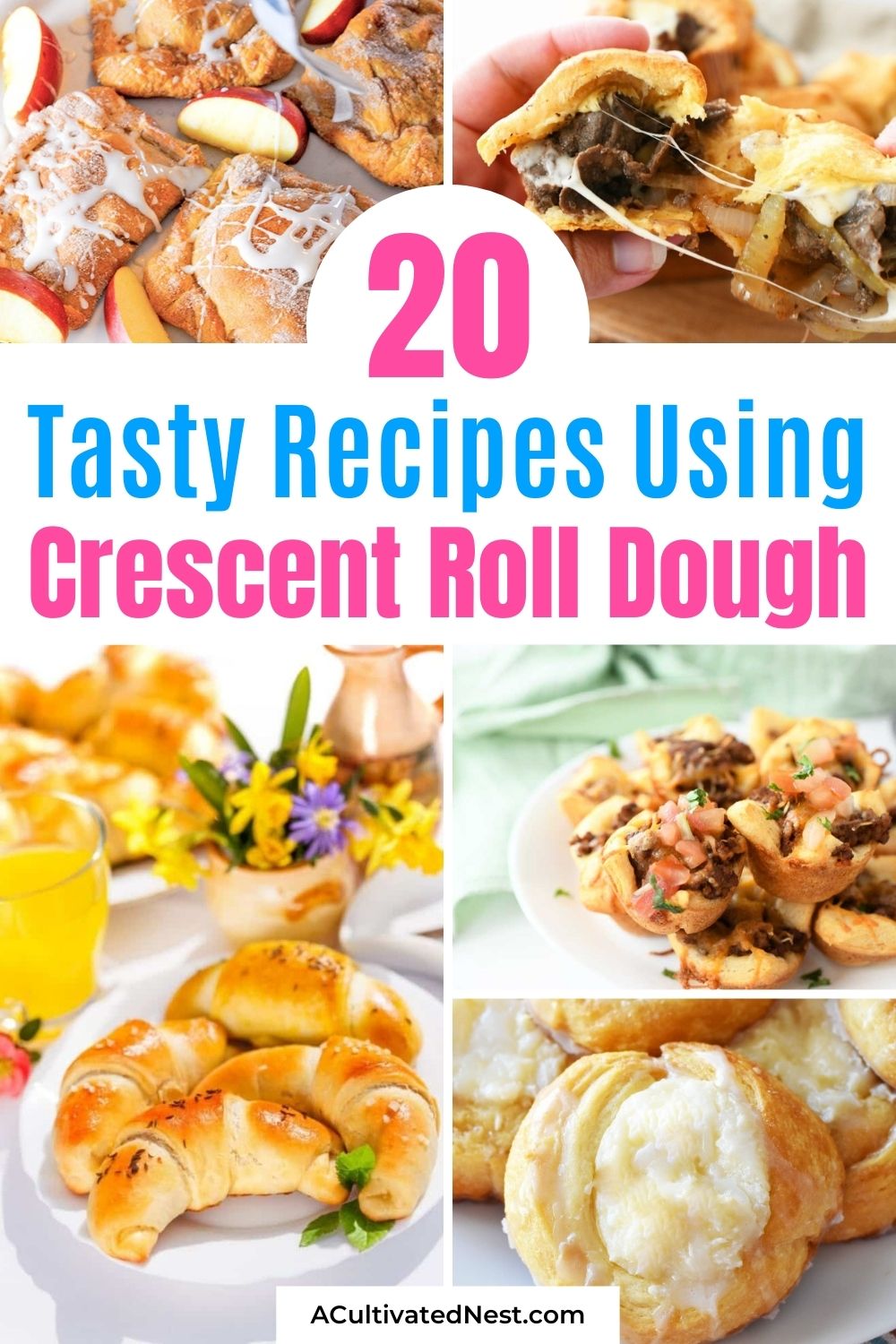 You might also be interested in: 15 Scrumptious Hand Pie Desserts