20 Gorgeous Homemade Mirror Frames.
It's amazing how something as simple as adding a mirror can transform your space. It doesn't matter if you are looking to update your bathroom or if you simply have a wall in your space that needs a face lift- consider adding a mirror! And with the right frame, you're sure to be pleased with the end results. For some inspiration on how to create your perfect mirror frame, check out these 20 Fantastic DIY Mirror Frame Ideas!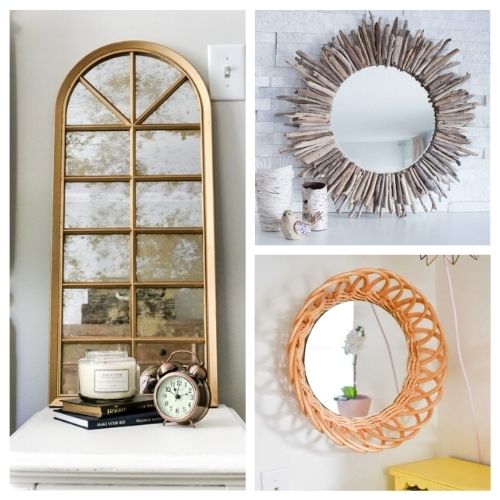 Disclosure: This post may contain affiliate links to Amazon and/or Etsy, which means that I may earn a small commission from some of the links in this post. Please see our Disclosure Page for more information.
Putting together a mirror frame doesn't have to be a long, hard process either! Often times you can use items that you were going to throw out and transform them into something beautiful.
20 Fantastic DIY Mirror Frame Ideas
There are several ideas and things you can use to create your new mirror frame. Here are a few materials I recommend keeping your eye out for to get the best deals.
Old picture frames. Yep! You can easily turn an old picture frame into a beautiful mirror. The options are endless.
Recycled items. Did you realize you could use items like spoons, cardboard, paint sticks, and other items most people would toss to make your DIY mirror frame? Upcycle and be creative!
Scraps of wood. Sometimes you can find people giving away scraps of wood for free just to get rid of it. You can snag it for free or next to nothing, and have a great base to start with! Just some sanding, paint, and work, and you will have a new homemade mirror frame.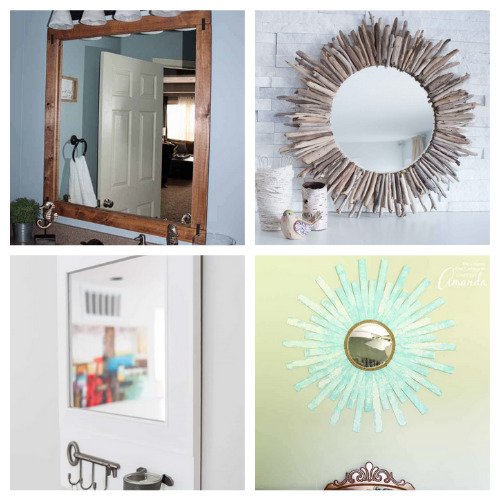 Which mirror frame idea is your favorite?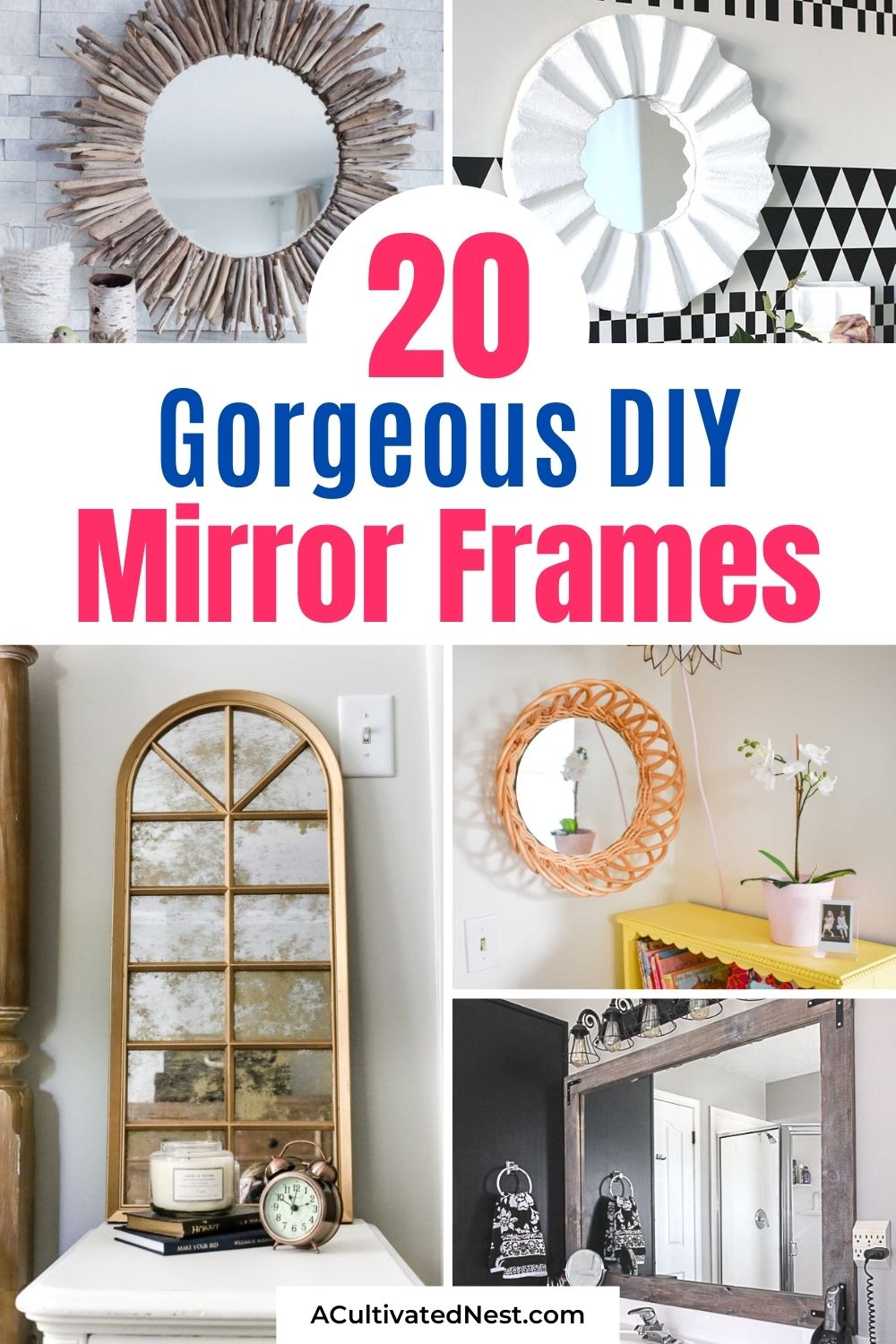 You might also be interested in: 7 Creative DIY Lamp Projects