I'm loving the shelves that I put over the cabinet in my dining room and wanted to show you my  new plate display. Those shelves are  great for someone like me that's a dishaholic since it gives me a little area to change out now and then that's not too much work (like a china cabinet). Everybody should have a little area that they can  fluff  easily just for fun!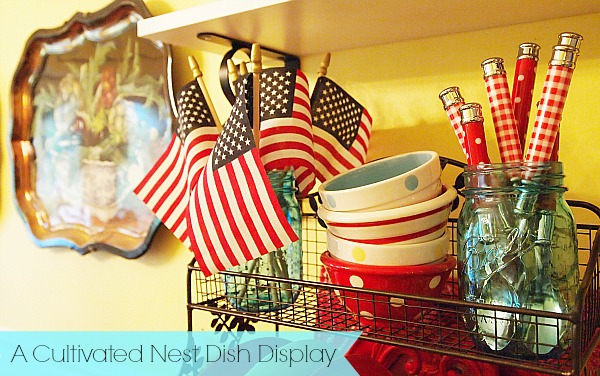 It's already looking very 4th of July(ish) but I actually have some other pretty patriotic plates that I'll be adding when it get's closer to Independence Day.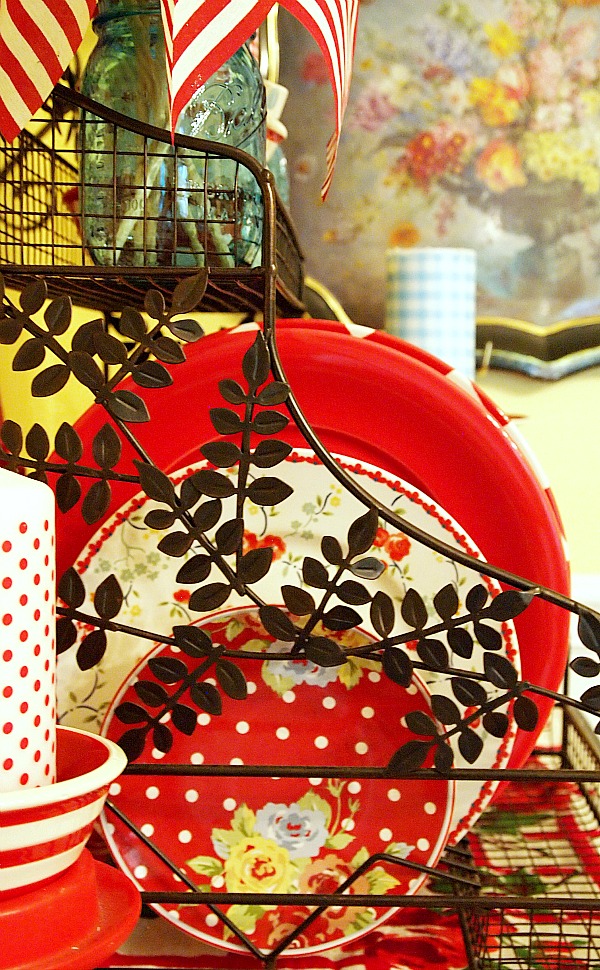 Disclosure: This post may contain affiliate links to Amazon and/or Etsy, which means that I may earn a small commission from some of the links in this post. Please see our Disclosure Page for more information.
Decorating with plates is one of my favorite things to do!
Here are a few more details from my plate display: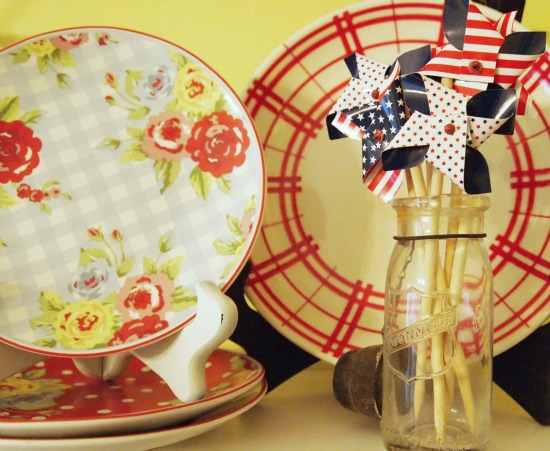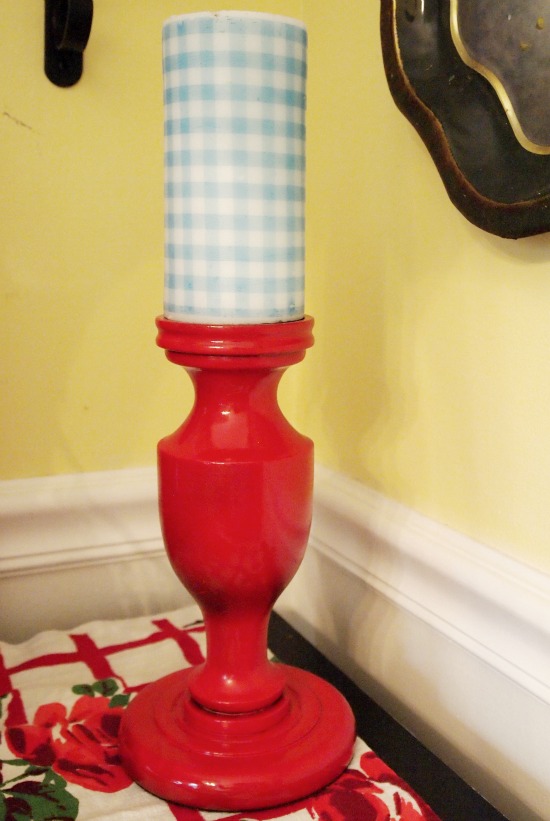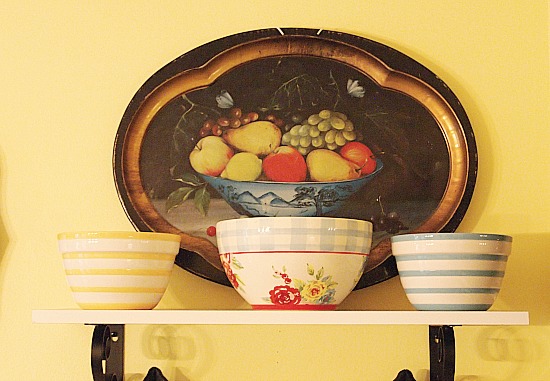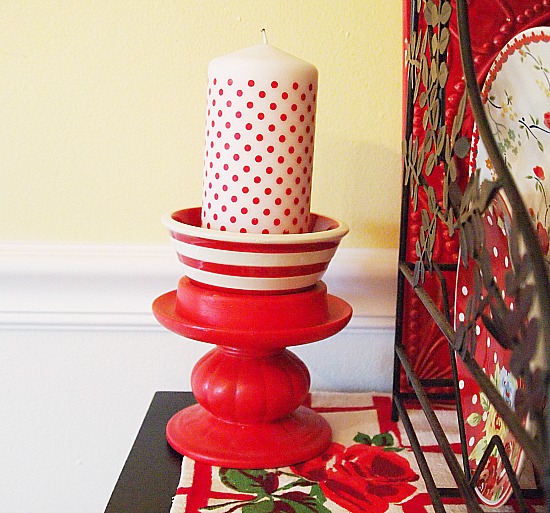 I love polka dots!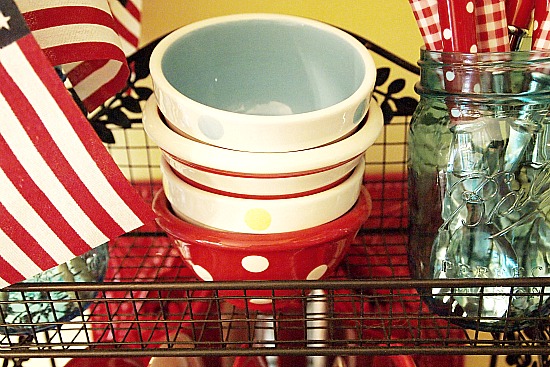 The last time I showed you these shelves was in March. You can see what they looked like decked out for spring here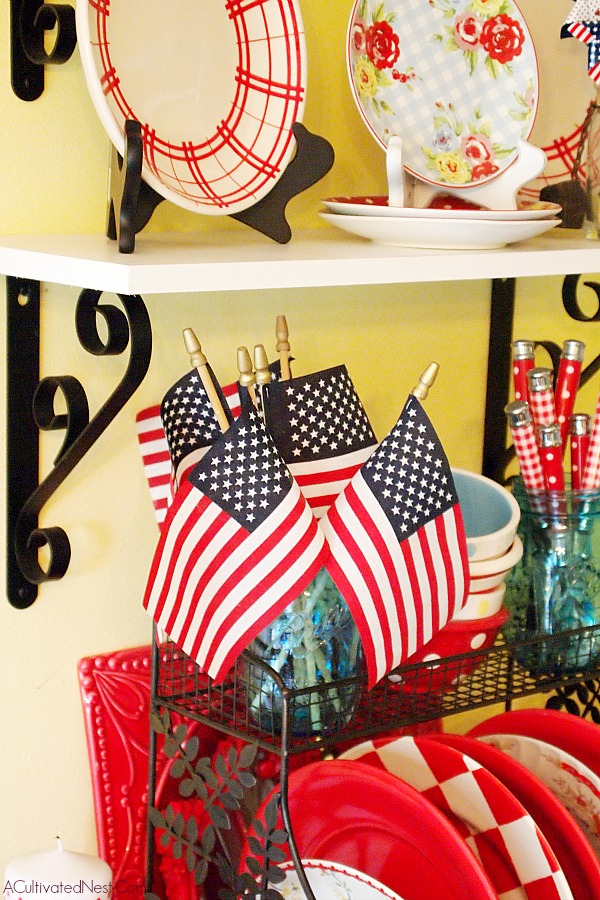 I have some great floral plates that have flags on them and I'll be switching out some of the plates in this display for those in July.
I always get asked about the plate holder which is just a fancy dish drainer from TJ Maxx and the little floral dishes & big bowl  are 222 Fifth New Country.
Thanks for stopping by today!