Do you have some areas in your landscape that need filling in? If so, hostas can be perfect for getting the job done. Separating old and large hosta plants is the perfect way to get free plants for your space. But the trick is knowing how to divide and transplant hostas properly. If done right, you can enjoy a beautiful yard for years to come. So how do you successfully transplant hostas? Try these tips below for transplanting hostas so you can make sure you do the job right!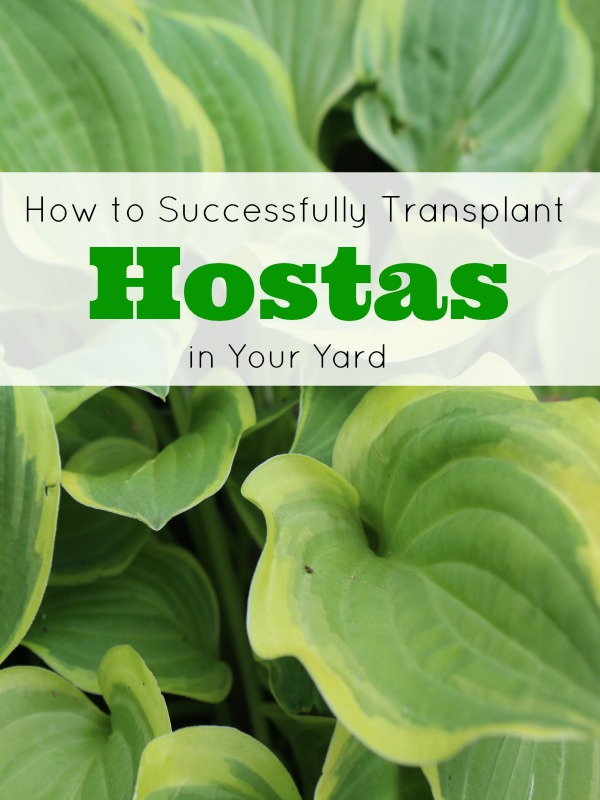 Disclosure: This post may contain affiliate links to Amazon and/or Etsy, which means that I may earn a small commission from some of the links in this post. Please see our Disclosure Page for more information.
One of the best times of year to divide and transplant hostas is early fall or spring. But I've transplanted them even in the summer (you just need to give them some extra love).
How to Successfully Transplant Hostas in the Yard
1. Dig up the entire root ball.
When digging up the hosta that you want to divide or transplant, you want to be sure you carefully remove the entire root ball. This might mean starting to dig 18 inches around the plant to be sure you aren't harming or severing any of the root. Carefully begin digging making sure you dig out the entire root system.
2. Shake or wash the dirt away from the roots.
Once the root system and plant have been removed, gently shake or wash away any dirt from the roots. This will help them get a fresh start when they are replanted and it also gives you an idea of what you are working with. You can do this with newly purchased hostas, too. You get more hostas (just smaller) for the price of one!
3. Begin separating.
You can now start separating the plants. You will notice that they will naturally break away from each other. Gently pull the plants apart so they are divided. Take care to not cause any unnecessary root disruption. If your hosta clump is hard to separate by hand you can use a sharp spade or knife to cut up the clump.
4. Keep the plants cool.
While you are cleaning the roots and separating the plants, keep the plants in a cool area. You can even mist the roots with cool water if you wish. Do not leave them out in the sun or sitting out. You will want to work quickly so you can get them back into the ground as soon as possible. Never uproot plants and leave them for a day or two before planting. You only want to uproot plants when you can divide and replant them in the same day.
5. Dig out the new planting area.
You can now dig out your new planting area. Dig a space that is twice as wide and twice as deep as the root system. Be sure the soil is well tilled and nutrient rich. You can add some water to the hole prior to adding the plant. Drop the plant in and fill in around it with some dirt. Pack it well around the base of the plant to help secure it.
6. Water well.
Once planted you can water the new plant well and use a slow release liquid fertilizer to feed it. Take care to watch the new plant over the next few weeks. Make sure the soil stays moist and the area is staying pest free. Some slug traps may be ideal at this time, as slugs love hostas and will feed on them if not protected.
Your hostas should now thrive in their new environment! If you want to learn even more about hostas, you should read The New Encyclopedia of Hostas by Diana Grenfell. It includes a lot of handy hosta tips!
Popular Hosta Varieties
Neptune
Old Glory
Blue ivory
Cool as cucumber
Patriot
June Spirit
Mouse Ears
Northern Exposure
Blue Angel
Grand Tiara
Praying hands
Virginia reel
Seducer
Prairie Sky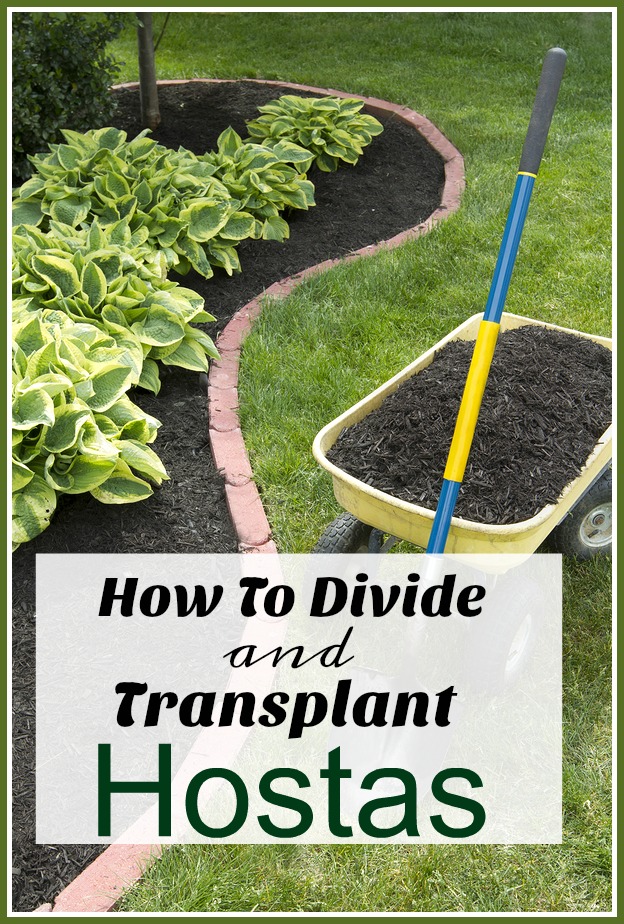 You may also be interested in: 7 Ways To Mulch For Cheap Or Free