DIY Mini Soaps for Halloween.
Halloween is right around the corner! If you're having a party and want to hand out some fun party favors, there's no need to waste money on things your guests won't even use. Instead, do this inexpensive and fun Spooky Spider Sack Mini Soaps Craft! Your guests are sure to appreciate them!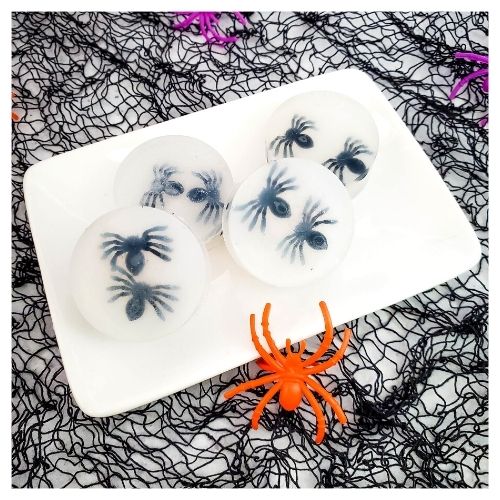 Disclosure: This post may contain affiliate links to Amazon and/or Etsy, which means that I may earn a small commission from some of the links in this post. Please see our Disclosure Page for more information.
What I love about these DIY Halloween mini soaps is that not only are they fun to look at, but they're useful, too. Because they're real soap! But the mini size makes it easy to give them as gifts. Consider putting your finished soaps in cellophane Halloween treat bags as a festive way to gift them.
Spooky Spider Sack Mini Soaps Craft
This fun Halloween crafts could also be fun to do with older kids! Maybe they could even make a couple to give as a Halloween gift to their class!
While I chose to leave my spider sack mini soaps craft uncolored, you could always add some soap dye to make each mini soap a bit different. Consider a bit of black to make the soap gray, or orange, to contrast the black spiders!
Makes: 12 mini soaps
Supplies
½ lb glycerin melt and pour soap
Mini spiders
15 holes cylinder silicone mold
Large microwave safe spouted measuring cup
Wooden craft stick for stirring
Directions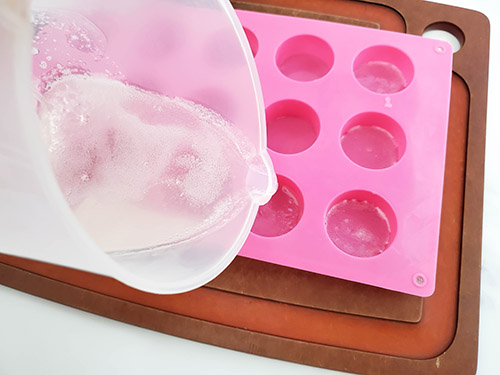 1. Cut the soap base into 1 inch cubes. Place into a measuring cup.
2. Heat on high for 30 second increments, stirring well after each heating session, until soap is completely melted. Pour a small amount of soap into each soap mold, only filling each mold 1/4-1/3 high.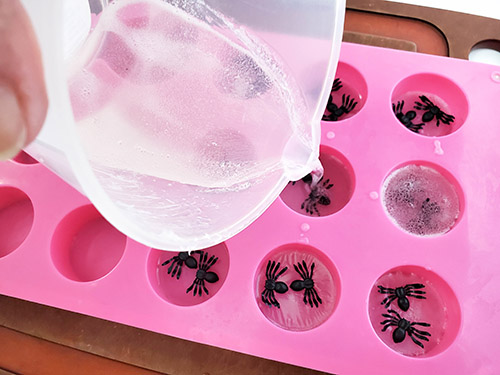 3. Immediately put 2-3 spiders on top, upside down.
4. Fill the remainder of each spider filled mold with soap base.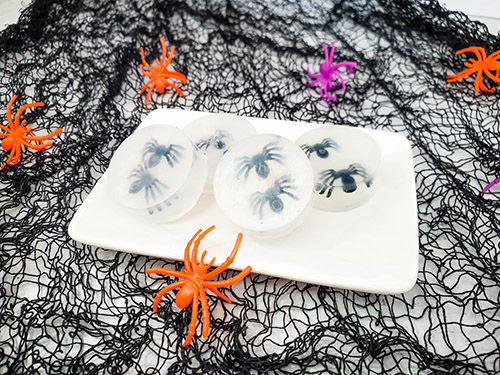 5. Allow soap bars to set for about 30-60 minutes, and remove from mold. Then they're ready to gift and use!
Do you have a favorite craft that you do every Halloween?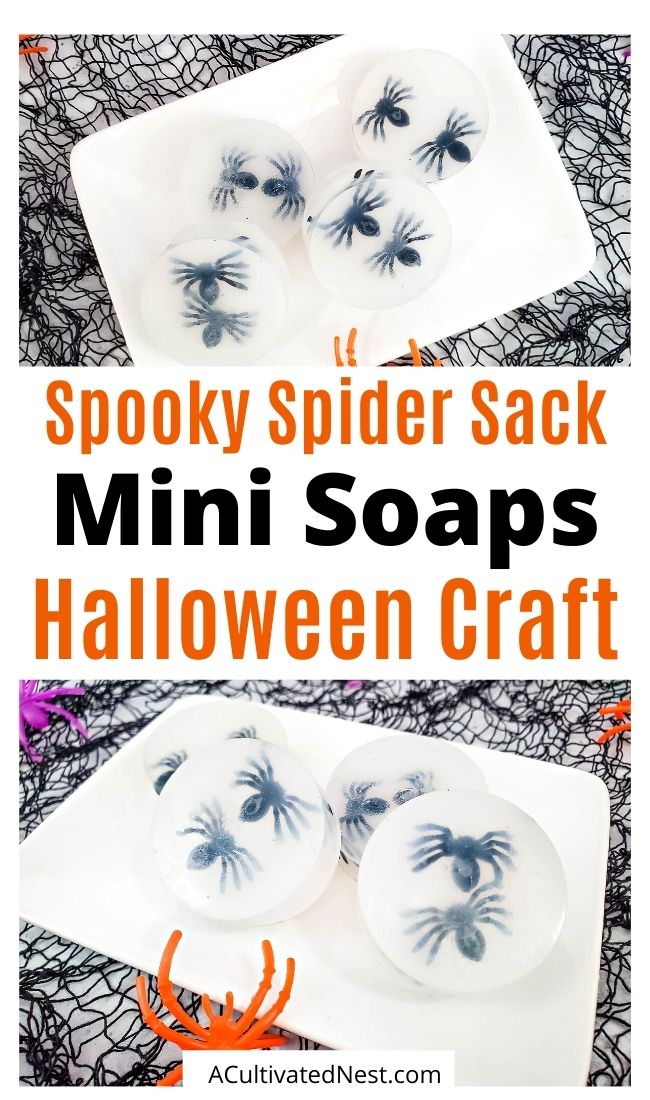 You might also be interested in: 15 Frightfully Fun DIY Halloween Decorations