20 Comforting Dinners to Make this Fall.
You might think choosing what's for dinner is the hardest part of your day, but it doesn't have to be! You just need a list of delicious fall recipes that will warm you up when temperatures start dropping and the nights are cooler. I've compiled a list of 20 Delicious Fall Dinner Recipes that will warm your soul and make your family ask for more!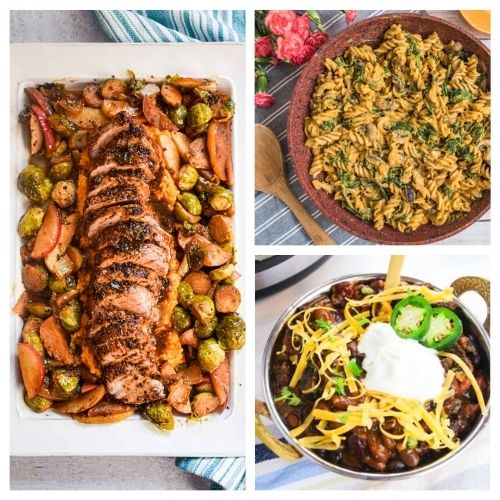 Disclosure: This post may contain affiliate links to Amazon and/or Etsy, which means that I may earn a small commission from some of the links in this post. Please see our Disclosure Page for more information.
Fall dinners can include so many wonderful seasonal flavors! You can include some amazing fall items like butternut squash, pumpkin, cranberries, brussels sprouts, sweet potatoes and so much more. Add in some of these fall dinner recipes that include flavorful fall foods to your menu plan this week. I'm sure you will find a new favorite dinner your whole family will enjoy. 
20 Delicious Fall Dinner Recipes
Fall is full of spices and pumpkin everything. That is why it is helpful to know what to have fresh on hand when it comes to adding some tasty fall dinner recipes to your menu. Since these menu items aren't typically something you would buy every day I have included some useful tips to remember when picking out these fall food items:
Butternut squash – when picking out your squash make sure it has a solid beige color and doesn't show any deep cuts or bruises. You want one that feels pretty heavy for its size.
Pumpkin –

Feel the pumpkin to make sure it has no soft spots and no signs of mold or discoloration. Picking one that has a stem intact is important too.

Cranberries – Fresh cranberries are firm to touch and will bounce if you drop them (maybe don't try this in the store)! You can also always use frozen cranberries. Just give them a quick rinse to thaw them a bit before adding them to your dish to heat up further.
Brussels sprouts – Look for a bright green head that feels firm and heavy for its size. You always want the leaves to be tightly packed and not appear to be shedding. Always cut them in half before cooking, as some may have worms leftover from the farm inside.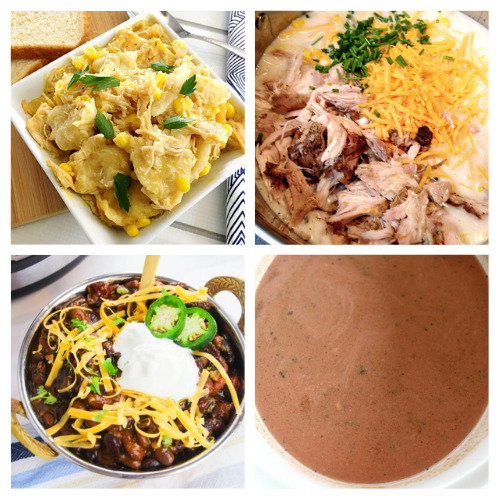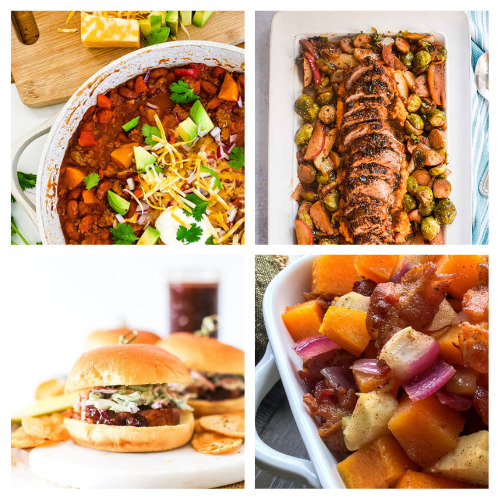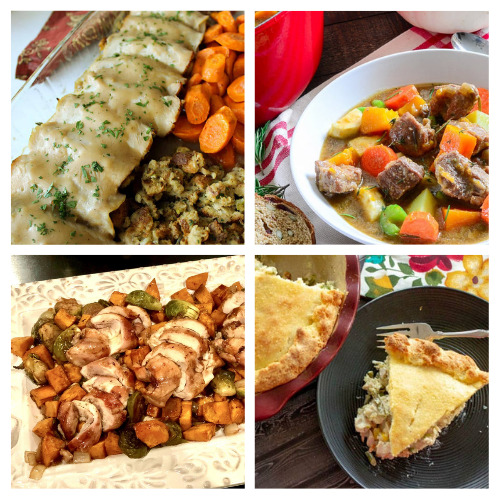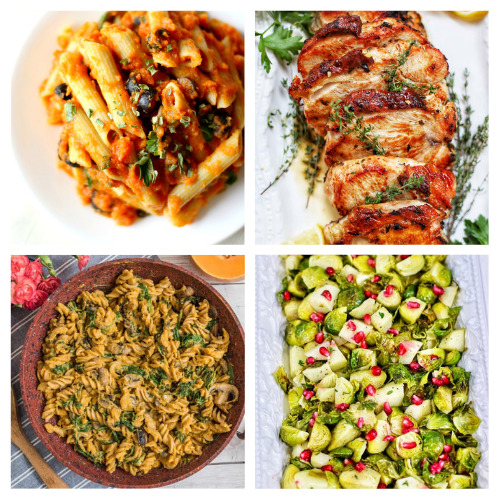 Do you have a favorite fall recipe?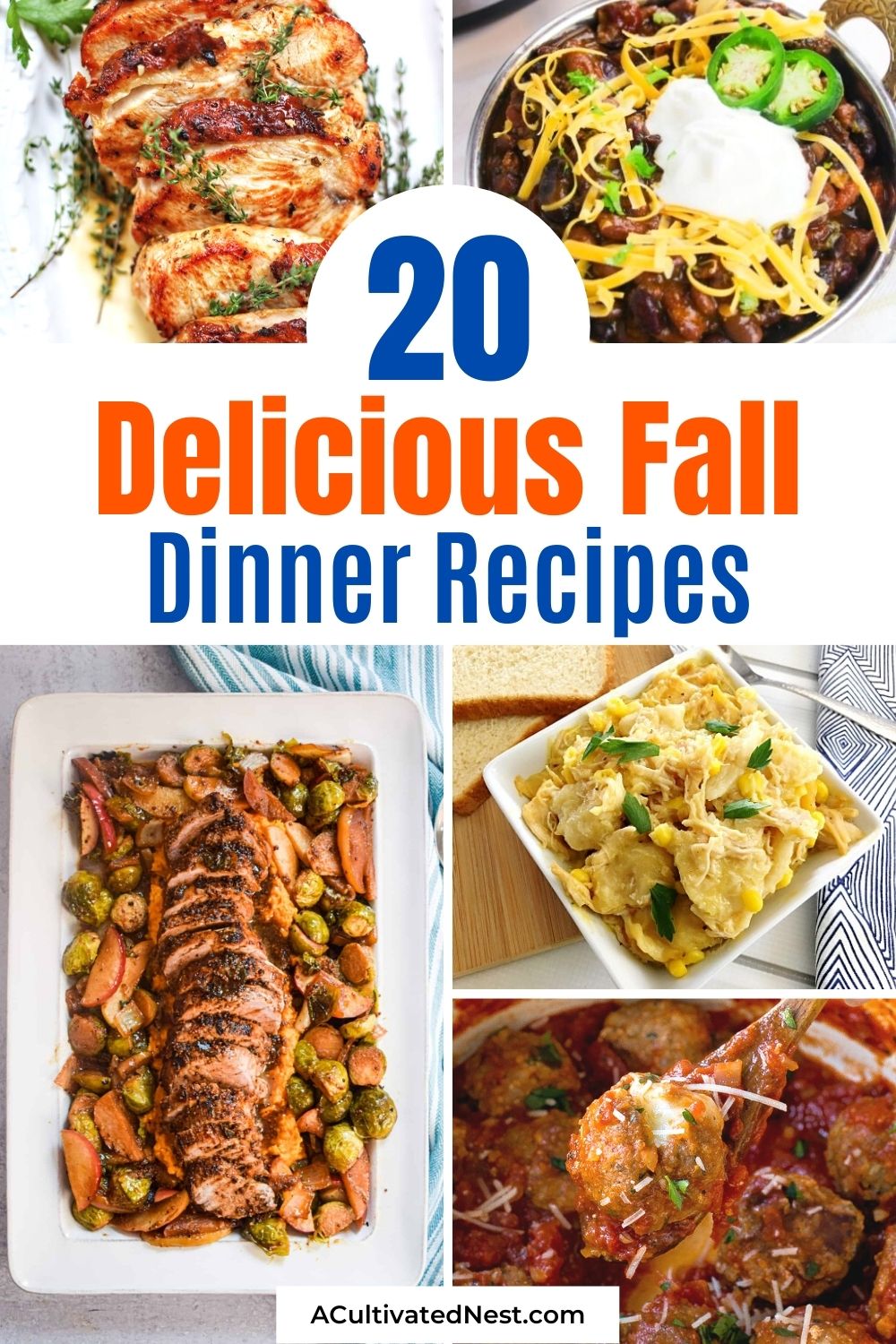 You might also be interested in: 20 Hearty Stews for Cold Weather