20 Delicious Stew Recipes for Fall and Winter.
Curling up in your favorite chair with a steaming bowl of hearty winter stew is the perfect way to stay warm and happy on any cold day. Stews are known for their rich, robust flavors that make them ideal dishes when you want something satisfying and comforting – especially this time of year. Here are 20 Hearty Stews for Cold Weather that you need to try this year!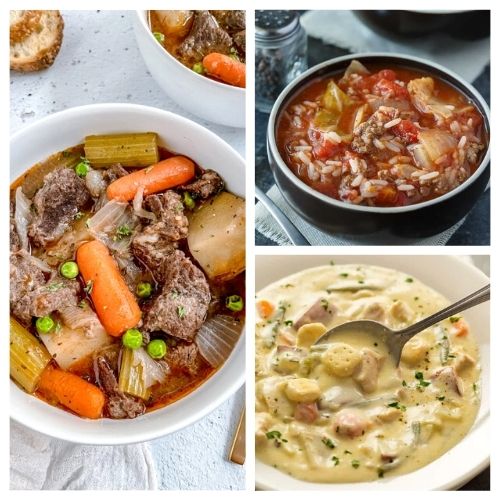 Disclosure: This post may contain affiliate links to Amazon and/or Etsy, which means that I may earn a small commission from some of the links in this post. Please see our Disclosure Page for more information.
I've gathered 20 of the best hearty stew recipes for cold weather that will keep you cozy all fall and winter long, no matter how cold it gets outside. Plus, they're perfect for sharing with friends and family!
20 Hearty Stews for Cold Weather
I love a good beef stew for when it's cold outside or when I am not feeling my best. Stews are also a great comfort food and the best part about a good pot of stew is that it can be eaten for days on end. They're the perfect dish for cold weather, but before you start cooking, we have some tips that will help you make sure everything turns out exactly the way it should:
Stir often: You do not want your meat sticking to the bottom of your pot. Be sure to stir or flip your meat often while cooking a stew.
Use homemade broth when possible: A great way to make sure you have homemade broth for cooking stews is every time you boil chicken you can save the excess broth in ice cube trays and freeze it. That way you have some stored up every time you need some broth.
Don't rush it: To achieve the great flavor and tender stew you need to allow it time to allow the meat to break down and the flavors to sink in.
Taste before you serve: Before serving your stew, give it one last taste to make sure that the flavors are just right. If you think something is missing from your stew, try adding finishing herbs or Worcestershire sauce for a savory punch of flavor.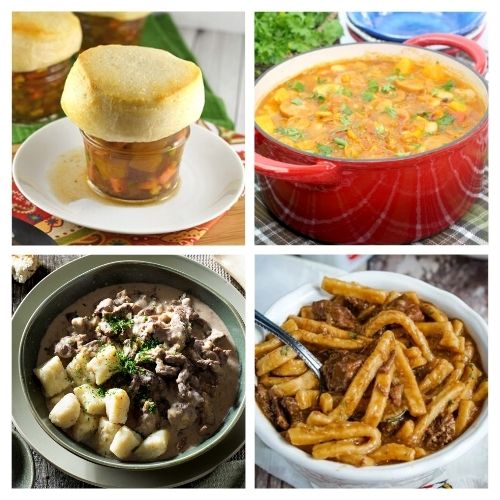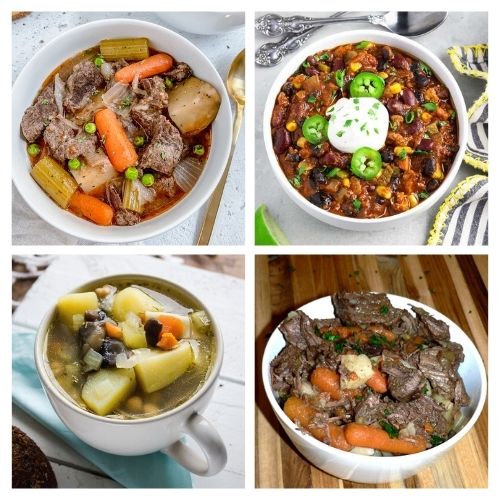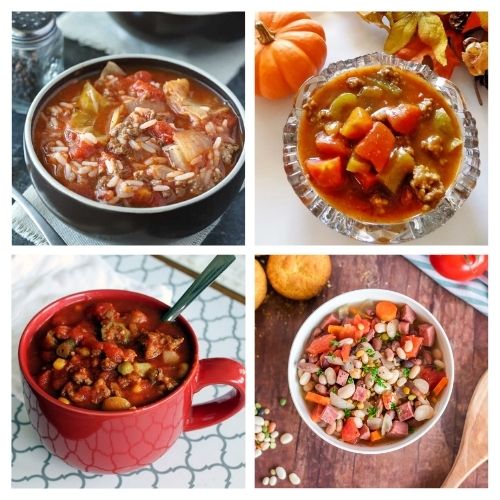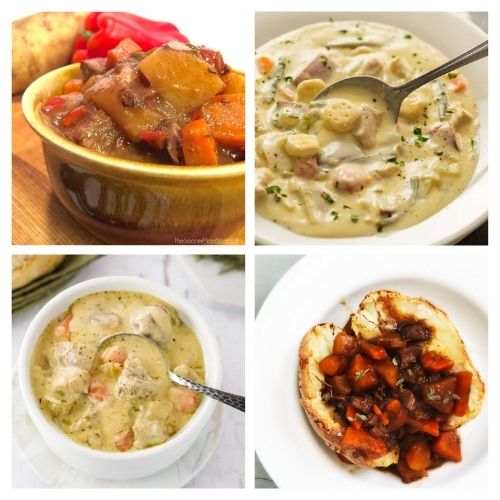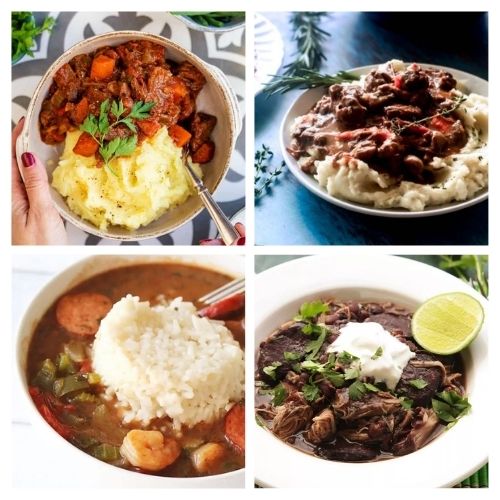 Which of these delicious stew recipes do you want to try first?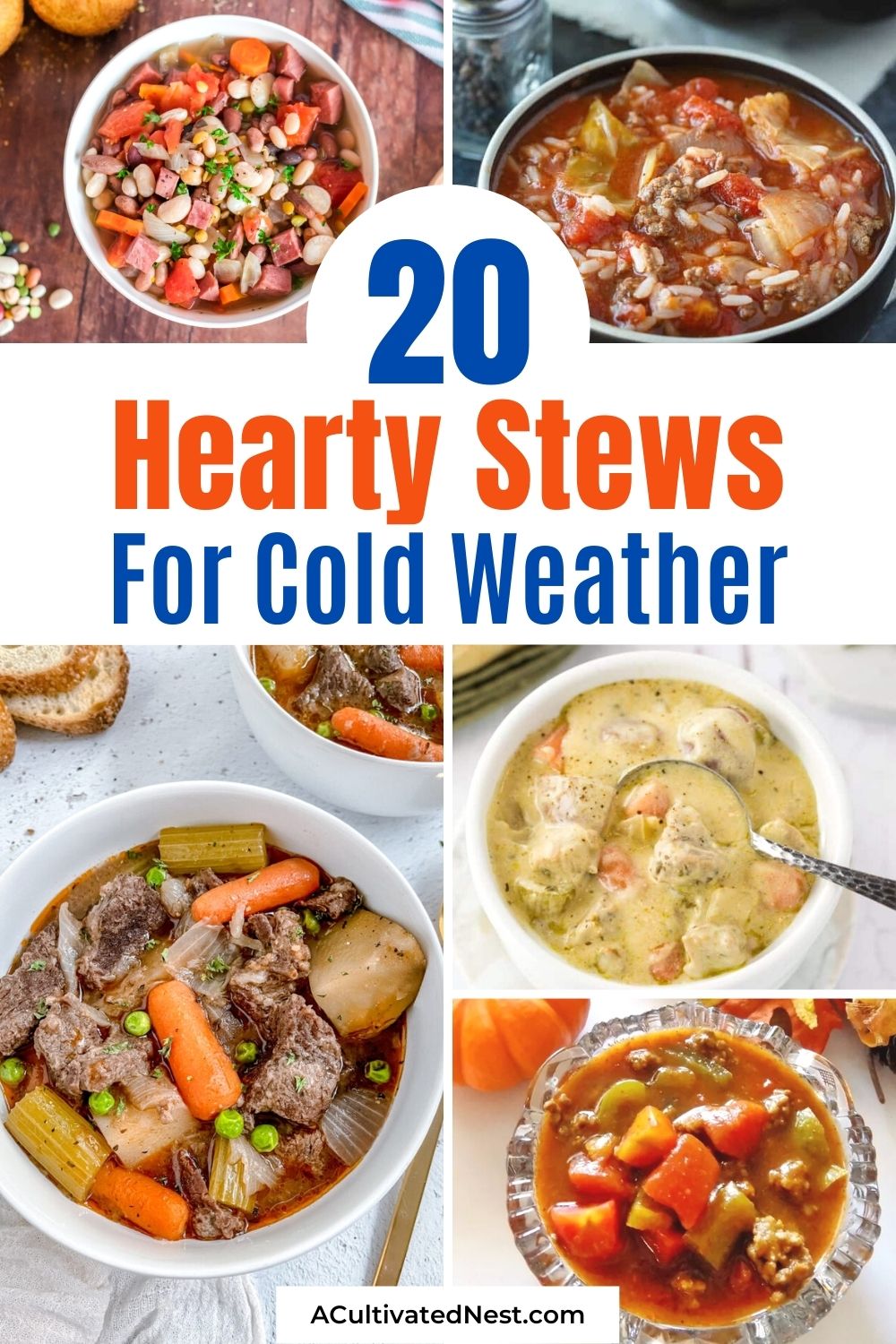 You might also be interested in: 15 Cozy and Comforting Slow Cooker Soups for Fall