My family and I have become a little obsessed with spice cupboard organization. Mostly because the cupboard where I keep my spices is such a jumbled mess! None of us can find anything! It used to be pretty neat when it was just me cooking. But now that my husband and daughter cook – well what can I say. The price for not having to cook every meal…Plus I use very little salt so I think I have every Mrs. Dash spice jar there is!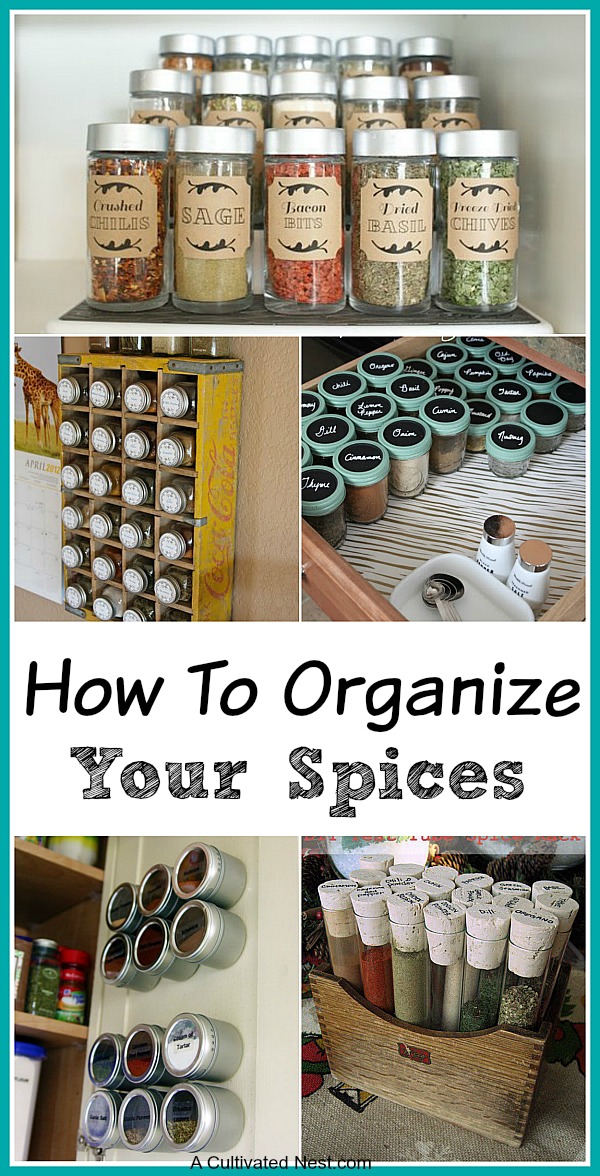 These are the original 1960's cabinets. This cabinet  is only 13 inches wide and the shelves don't move. There's nothing I can do about the amount of space I have for spice storage (this is the most convenient cabinet) What to do, what to do?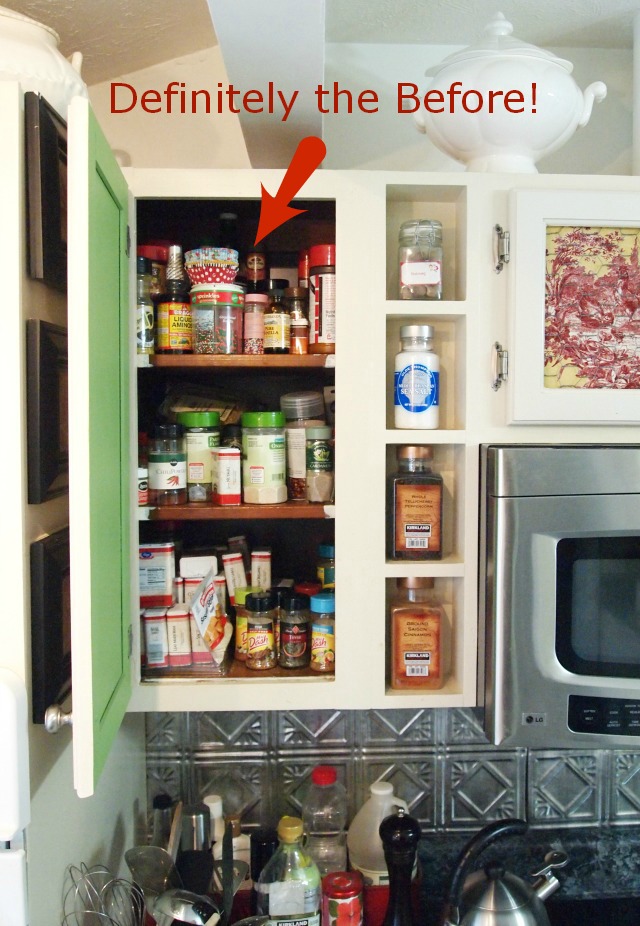 I think I've looked at every post ever written by people who have re-organized their spice cabinets in search of the answer to how to make mine easier to use.  I'm going to share a few favorites with you today and hopefully next week I'll be able to show you my nice reorganized spice cabinet!
Spice Cupboard Organization Ideas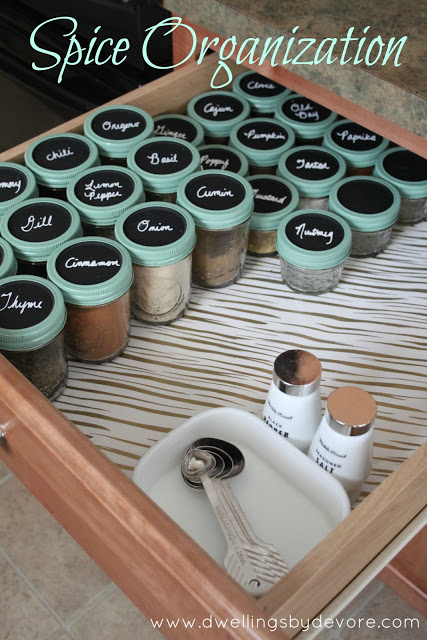 These spice jars are actually ball jars! If I had a cabinet deep and wide enough I would totally use this idea from Dwellings By DeVore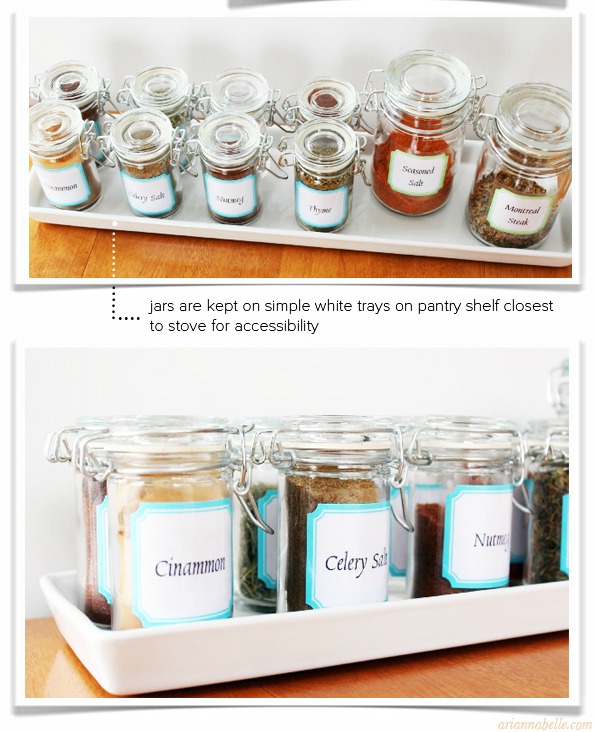 These spices are organized on a  tray using Martha Stewart labels and kept in a pantry.  Pretty!  source: Arianna Belle Organized Interiors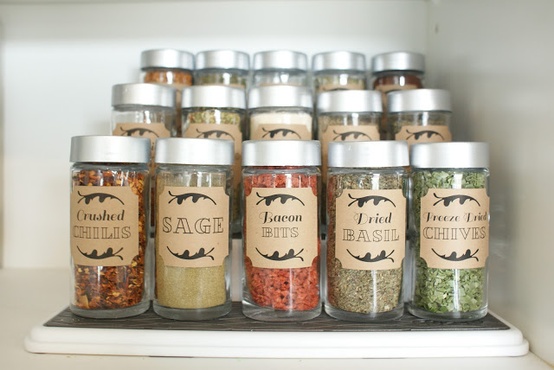 This spice organization ideas uses Dollar store jars with customized kraft paper labels from Staples.                 source:  The Social Home: Dollar Store Spice Cupboard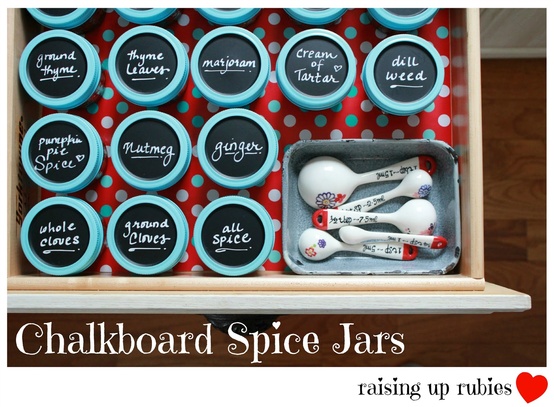 These chalkboard spice jars are kept in a  drawer which is why the tops are labeled with the spice name. source: Raising Up Rubies: Chalkboard Spice Jars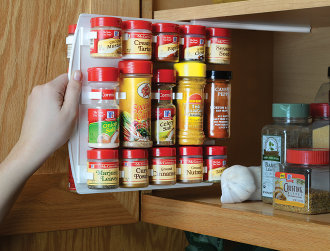 This looks like a handy spice storage organizer. This is from SpiceStor and they have all kinds of spice storage organizers. The one pictured is $19.99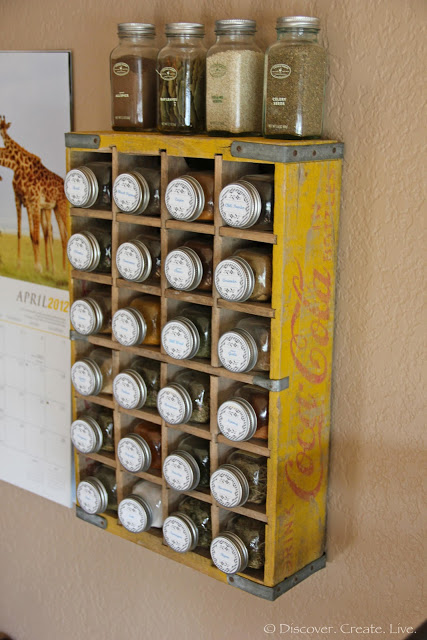 Now this is so cute! If I only had a few spices I would do this upcycle of an old Coca Cola crate.  source: Discover.Create.Live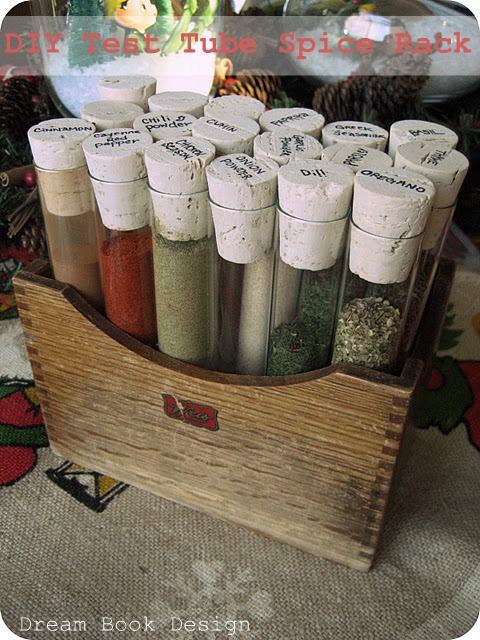 Also cute, is this test tube spice rack.  I think I have too many spices to do this though. source: Dream Book Design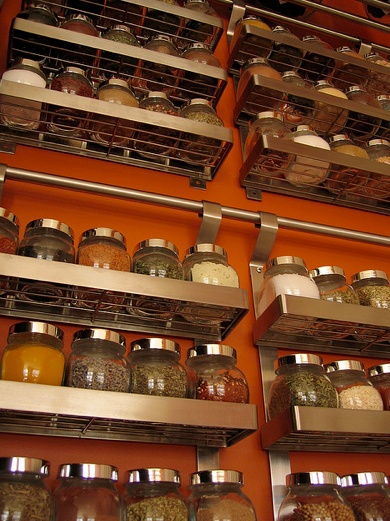 Spice storage from my favorite store – Ikea.  source: Elevencupcakes flickr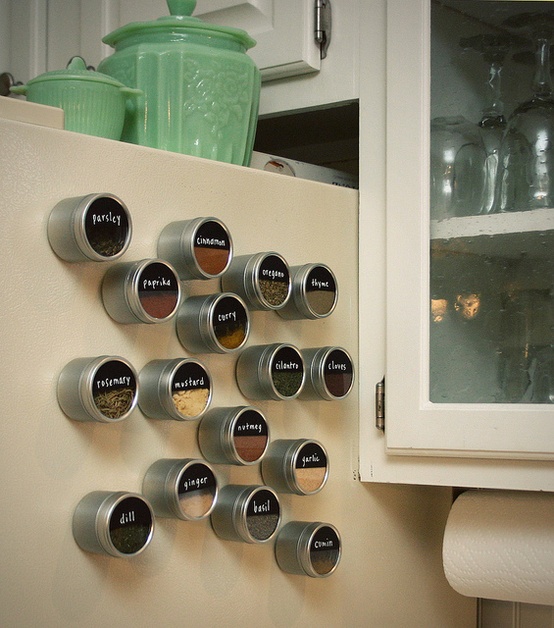 Apparently, quite a few people store their spices on the side of the refrigerator. source:  small bird flickr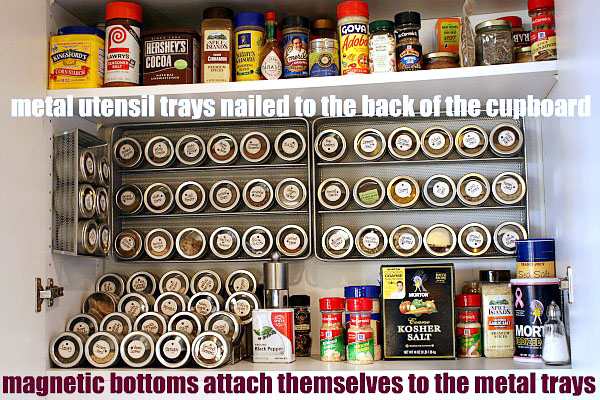 This is very cool! I would never have thought of using metal utensil trays nailed to cupboard. source:  Tidy Mom – How to Organize Kitchen Spices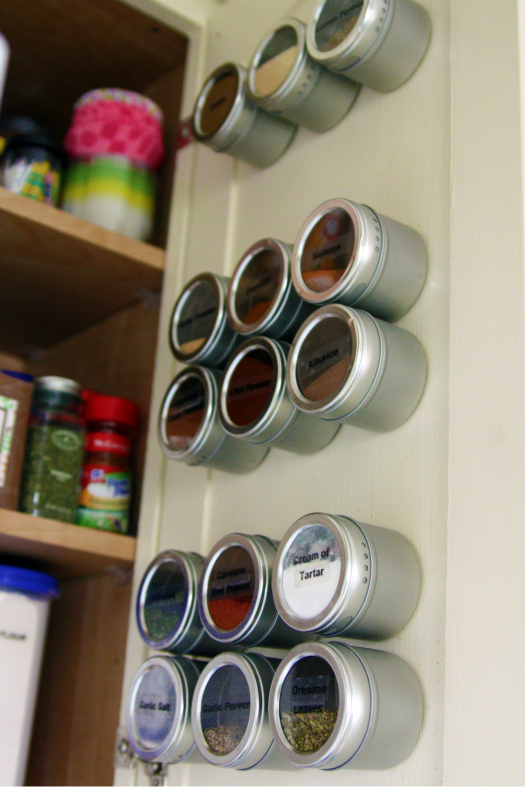 These spice jars are held to the door using magnetic paint! source:  IHeart Organizing
Hope you're  inspired to get your spices organized. I am! Hopefully, I'll be able to work on it this week since I'm done painting my kitchen (now I want to organize it)!