I started straightening up my screened porch over the weekend now that the horrible yellow pollen isn't everywhere.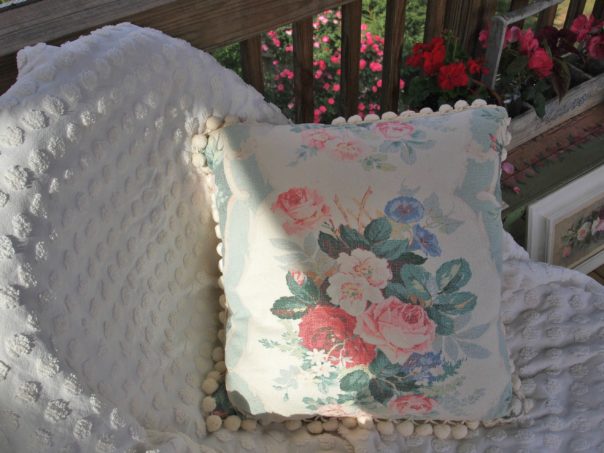 My porch is divided into a dining area and a seating area so I started working on the seating area first.
Disclosure: This post may contain affiliate links to Amazon and/or Etsy, which means that I may earn a small commission from some of the links in this post. Please see our Disclosure Page for more information.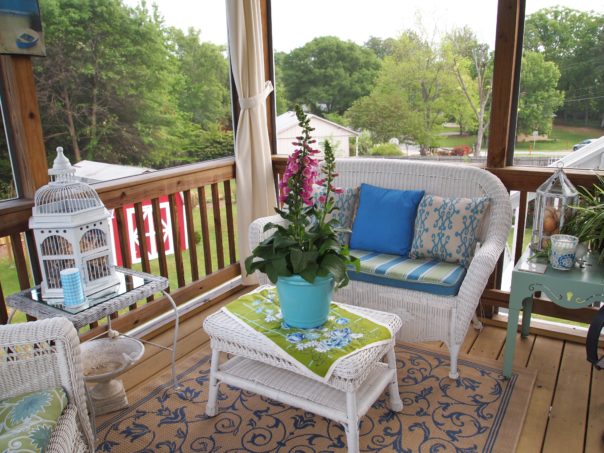 I bought this blue scrolly rug at TJMaxx because my husband didn't like the beach matty one I got at Cost Plus World Market last year (you can see it here) but it's really too small. I think I'm going to move it under the dining table since that rug has seen better days anyway and look for a better size for this area.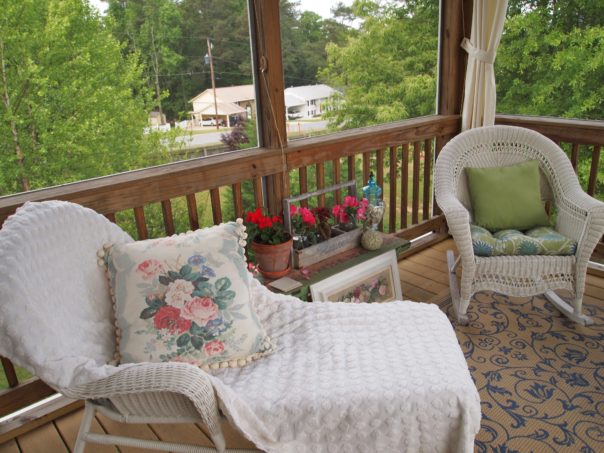 This is my seat – I get the chaise!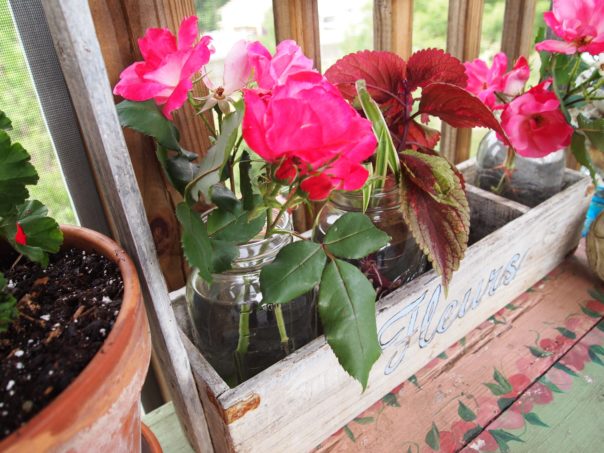 I painted the fleurs many years ago. I like to keep some ball jars in it and fill it with flowers or bits of plants that I'm rooting.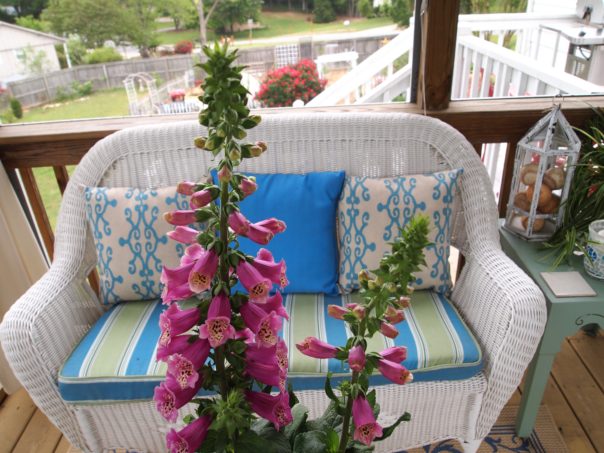 I bought two new pillows at Target. Outdoor pillows get so dirty! Even in a more or less protected area like this porch. I've never been able to really get them clean so I wind up tossing them every few years and starting over.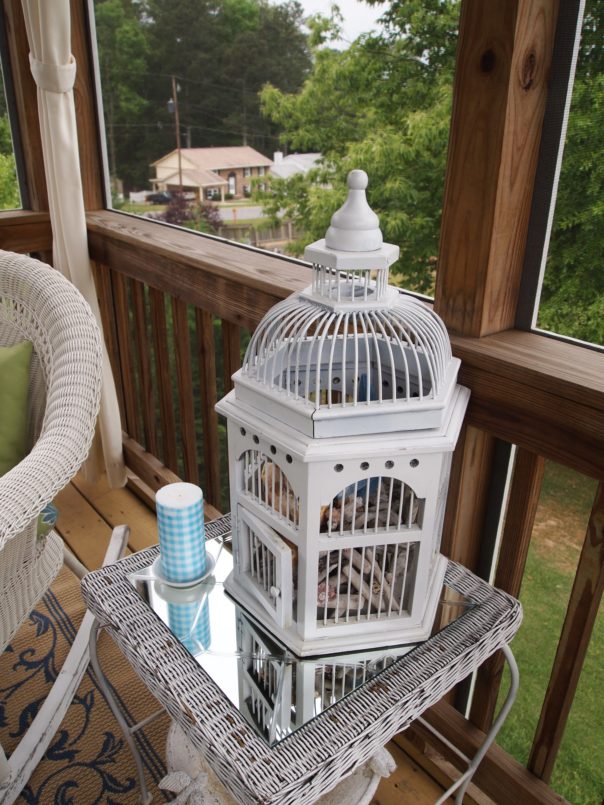 This is the birdcage I found at Goodwill last year. It has driftwood, starfish and shells in it at the moment.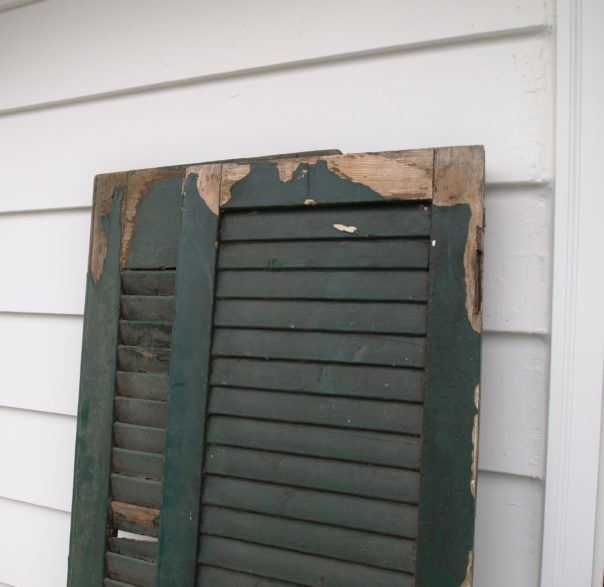 I'm going to work on the dining side this week I don't really have too much to do – just getting rid of a piece of furniture and  I found two chippy shutters that I want to use somehow. One of them is VERY chippy so I'm going to have to do something about that before I can hang them.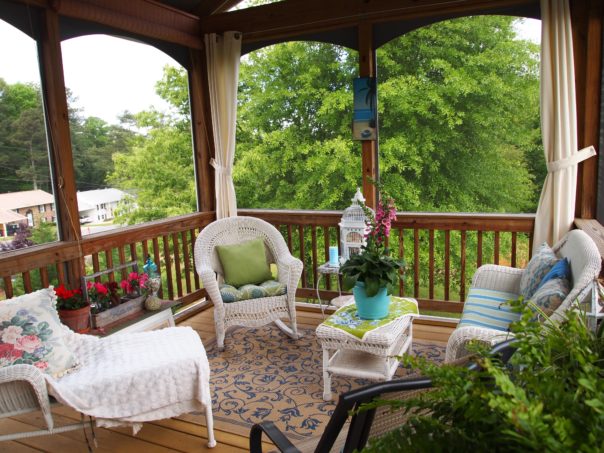 ************************************
I am going to take a little blog break.
This is the reason why.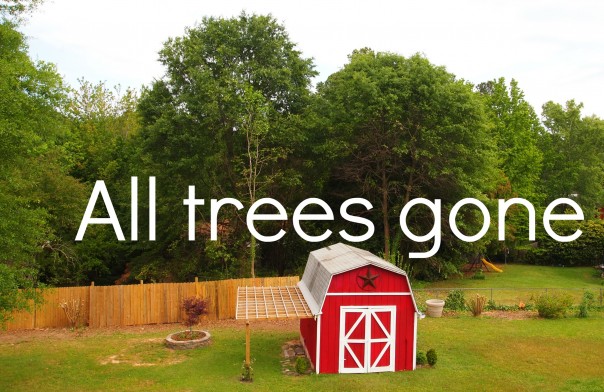 My neighborhood has a Colonial Pipeline easement running through it (Colonial Pipeline is a refined petroleum pipeline). To make a long sad story short – they have the right of way in the back 20 feet of my property. A few weeks ago they came through and told us that they were going to do row maintenance so they can fly the right of way by air to inspect the pipe line.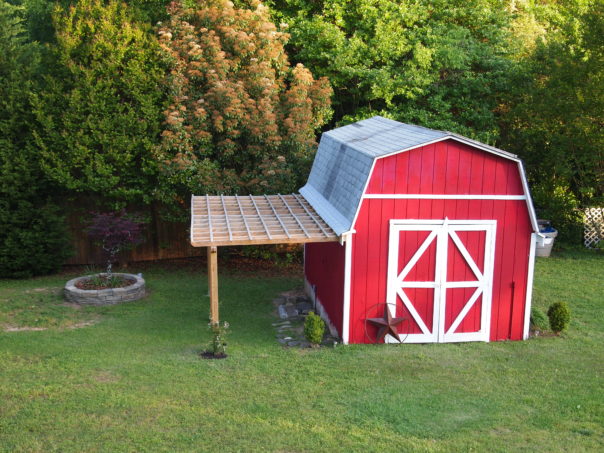 See all the trees that used to be there.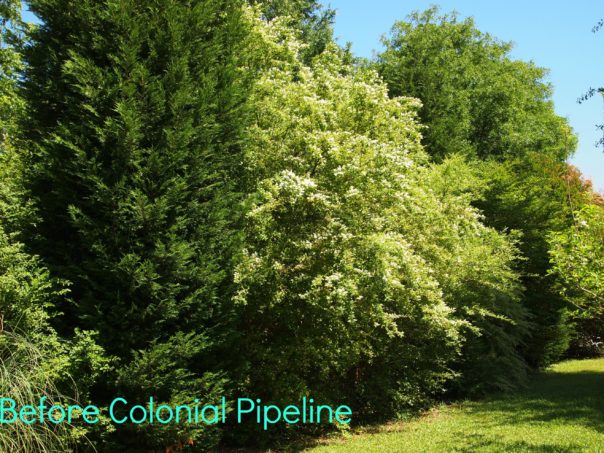 They have been flying over and walking the pipeline in our yards for as long as we've lived here so why they have to cut everything to ground all of a sudden is a mystery to us all. According to my neighbors, the last time they came through to do any sort of tree trimming was over 20 years ago! And then they hardly touched anything AND they provided replacement shrubs and trees when they did have to remove anything.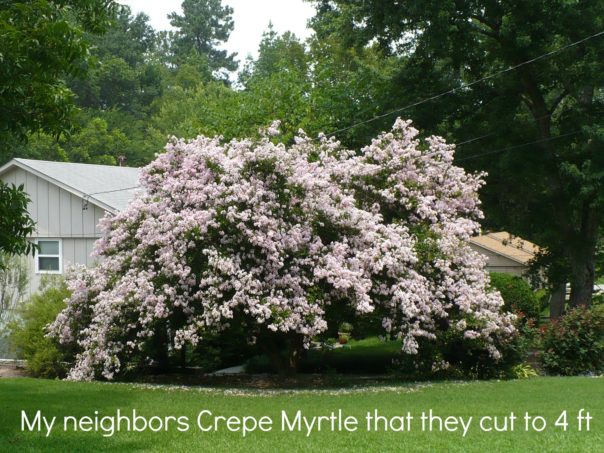 Not this time. We are all left to figure out how we're going to replant. We have a list of  "approved" plants. But no funds were given to us to purchase new plants.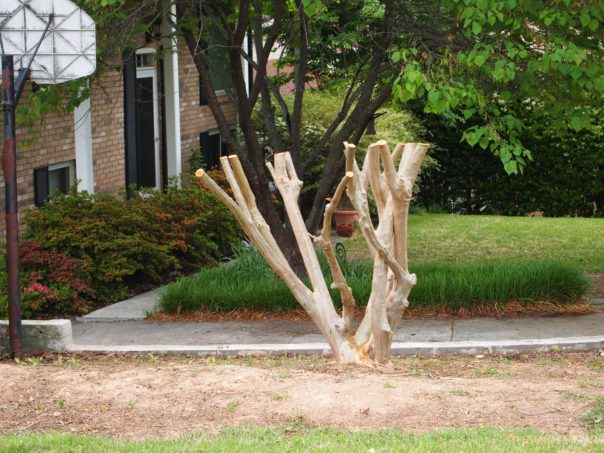 To cut it so low at this time of year…they might as well have cut it to the ground with everything else.
Now it just looks like devastation!  It's so horrible – we are all just in shock.  They gave us such short notice we couldn't even organize to oppose it which I'm sure was their plan.
Anyway, they might as well have cut my arms off. I'm so sick about the whole thing. My entire fence line border is gone with the exception of a few plants. To top it off  – our fence was never meant to be seen. It was put in after all the plants were mature and we had to work around tree roots and prickly hollies. It was just meant to block out the house behind us which is a rental.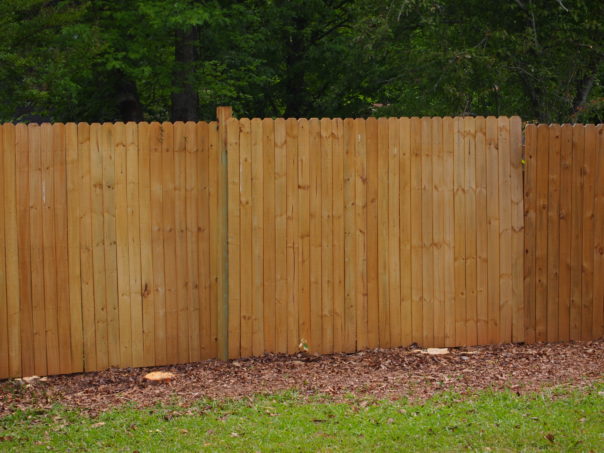 AND they didn't even grind all the stumps they left making it doubly hard to re-plant. What a really horrible horrible company!
So now I have to figure out what to do.  So I'm taking the rest of the week off. I've got to go take a look at these "approved" plants and see what I can do with them – apparently the plants now can't be higher than 4 ft! Plus I have to get quotes from fencing companies to fix the existing fence and extend it all the way now that my neighbors don't have any trees either.
Ugh! Those of you that know me know that I am just heart sick about the whole thing. I feel violated.