As many of you know,  I've loved and used toile de jouy (simply known as toile) in my home for many many years. So I found it very funny that Pottery Barn is now carrying toile kitchen towels, toile aprons,  curtains, pillows and a really pretty toile chair (WANT that chair).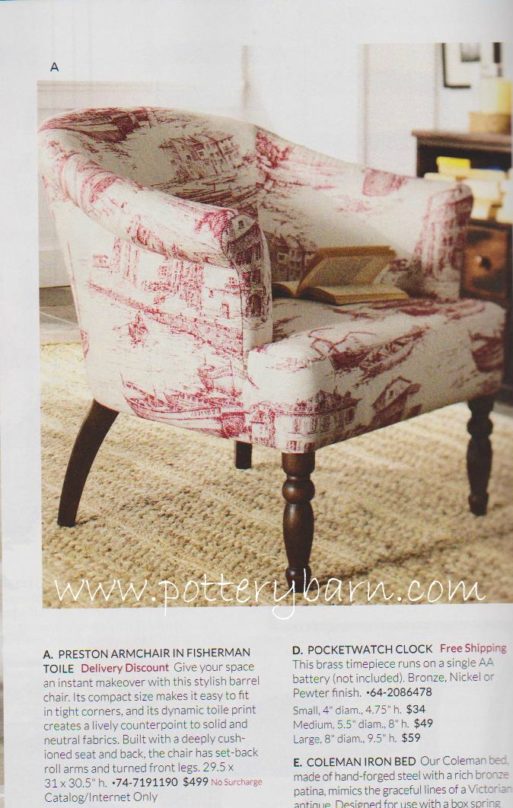 For a while toile was sort of "out" but I suppose now that Pottery Barn is carrying toile it'll be back "in".  Not that I care about that as I decorate with what I love and not with what's popular (like I cannot get into that chevron pattern that's so hot now – just looks like zig zags to me).
Disclosure: This post may contain affiliate links to Amazon and/or Etsy, which means that I may earn a small commission from some of the links in this post. Please see our Disclosure Page for more information.
Since it's one of my favorite patterns I thought I'd share some yummy toile inspiration: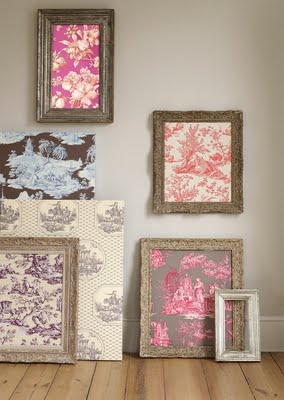 Toile is so pretty and usually has such interesting scenes whether it's fabric or paper that I've often framed it and used it as art.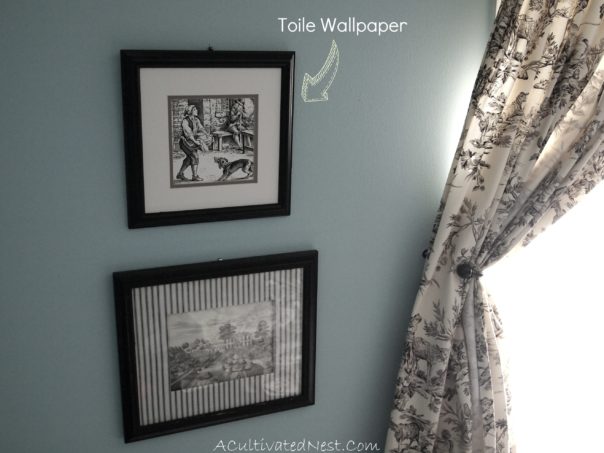 Like this piece I made for my bedroom.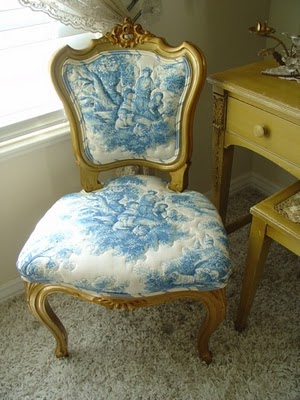 Look at this gorgeous toile fabric used to upholster this Frenchy chair!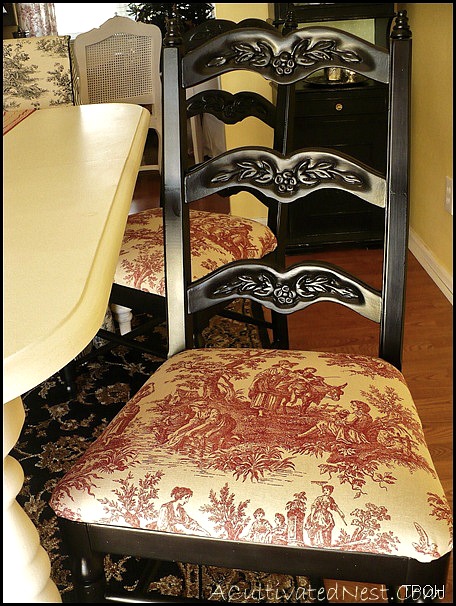 My red toile dining room chairs. I am partial to red toile. 🙂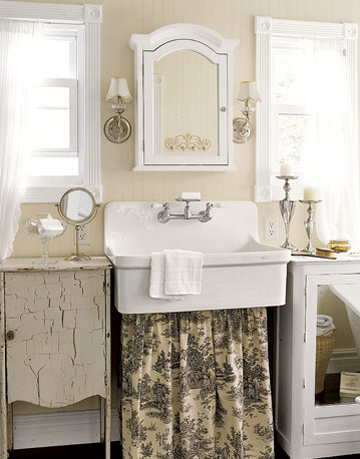 Isn't this toile sink skirt pretty. I really love skirted sinks whether they're in the kitchen or bathroom.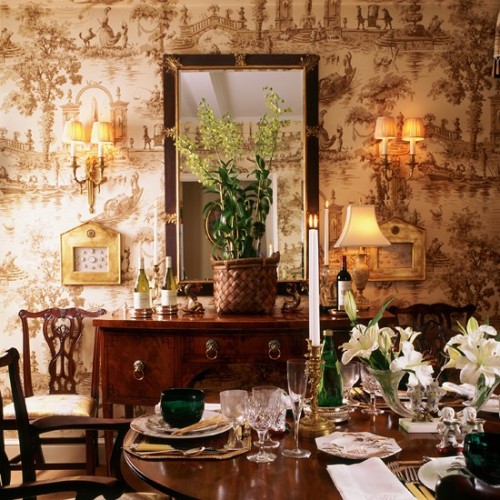 I've often thought about adding some toile wallpaper to either my dining room or bedroom.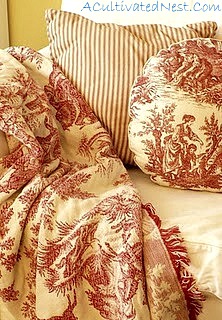 My favorite toile pillow and toile throw.
One of my favorite toile rooms of all time! I just love the red toile wallpaper and the yellow arch with the transferware plates (transferware another love because it's so much like toile).
Toile has been around since the 16th century and has gone through many stages of being popular and unpopular – it's "in" then it's "out" (say it like Heidi Klum on Project Runway). Whether or not it's once again on  an upsurge of popularity  doesn't matter to me – I've always loved it! And always will!
***All photos that are not mine are linked to their sources. So please pin from the source. You are welcome to pin this post.