Yes, I finally, finally have a red barn of my own! I started Phase I of this project last year (to paint the barn) and now it's done and onto Phase II!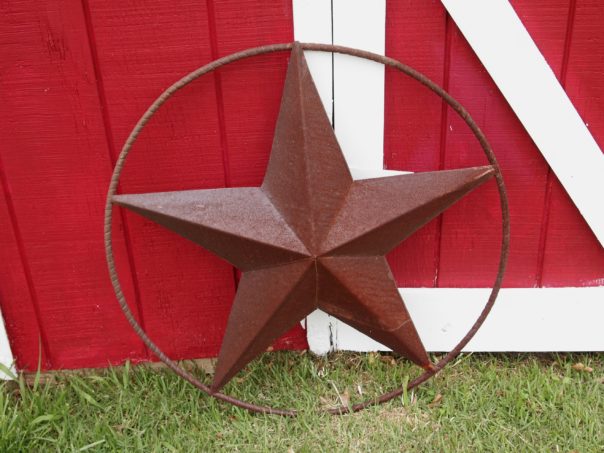 Disclosure: This post may contain affiliate links to Amazon and/or Etsy, which means that I may earn a small commission from some of the links in this post. Please see our Disclosure Page for more information.
Here's how it looked July 2008.  I used to have yellow jasmine and pink roses growing up one side and we used to have a pond.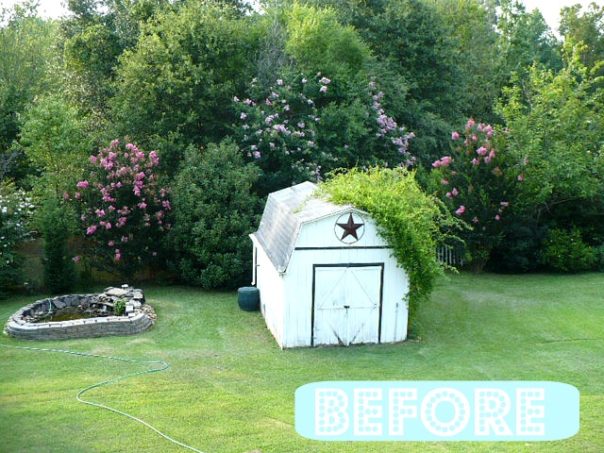 Here's the barn painted red.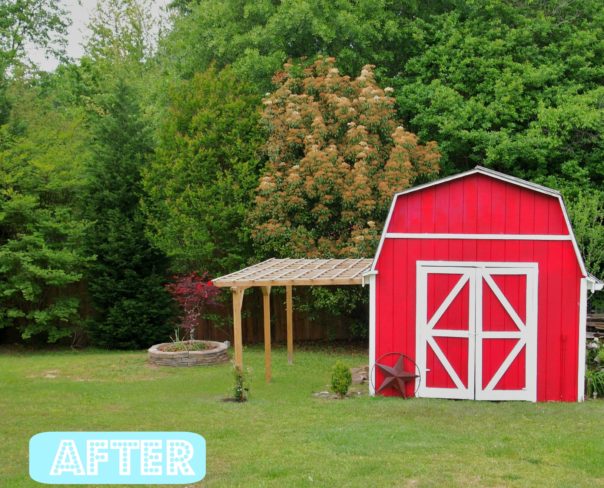 I just have to hang my barn star back up. I was thinking of painting it but it's so rusty I think I'll just leave it alone.
Phase II is to add a shrub/perennial border around the outside. I cut down the jasmine that I had growing because it was just too wild. I also cut down the pink climbing rose but it seems to be coming back. So far I planted a rhododendron because I don't have any and I bought a Limelight Hydrangea (been wanting one of those). Not sure what else I'll plant or how big I'm going to make it.
Isn't that a pretty rhododendron!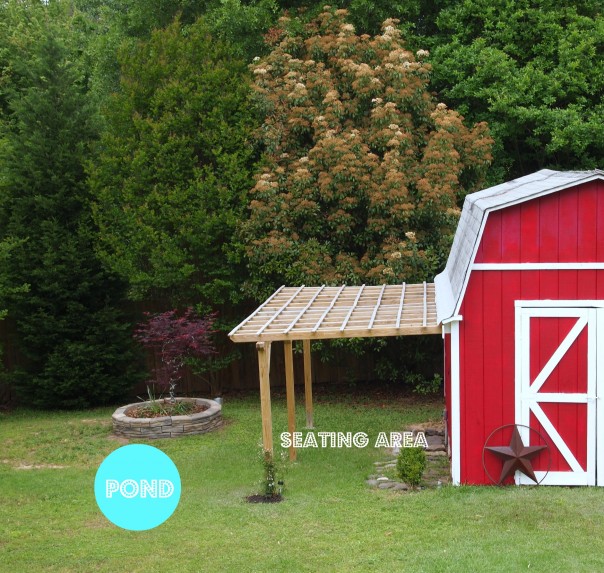 Phase III is to create a seating area under the arbor and Phase IV is to build a pond for us to look at whilst sitting under said arbor 🙂 .
I showed you some photos of red barns back in January.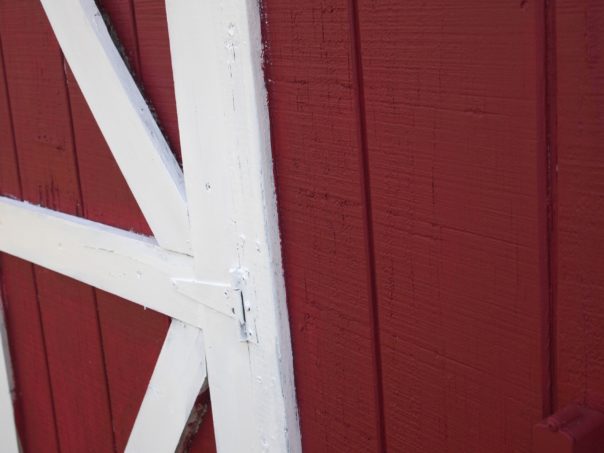 I"m so happy to have my very own red barn!