Thought you all might like to see my tentative garden plan for this year.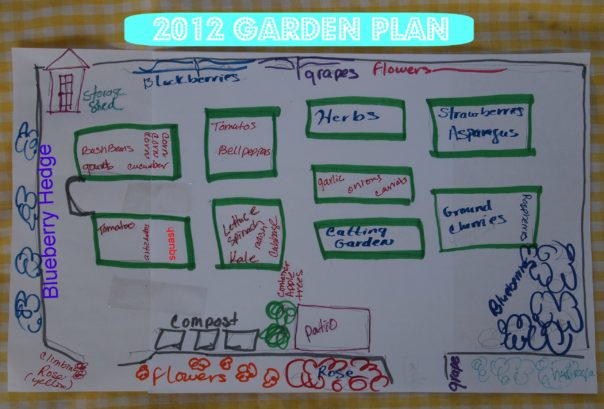 Disclosure: This post may contain affiliate links to Amazon and/or Etsy, which means that I may earn a small commission from some of the links in this post. Please see our Disclosure Page for more information.
My husband built me two new beds which are great! They're 3 ft wide and 11 inches high which is perfect. I can sit on my little garden cart and comfortable bend forward to plant or weed/whatever. So I've asked him to change out all my other beds to that height (which he'll probably do during the winter as it's too late to switch them up now).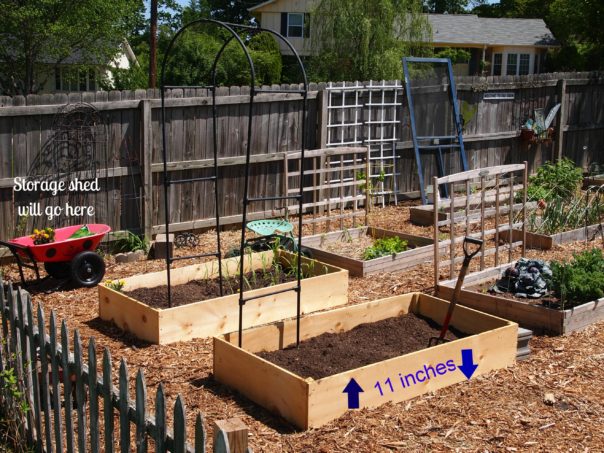 Here are some photos so you can get an idea of the vegetable garden layout so far: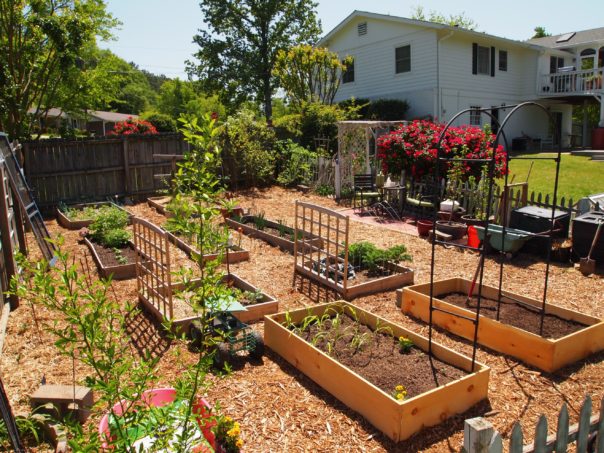 New beds with arbor which will have decorative gourds on one side and Sweet 100's (cherry tomato) on the other side. I tried growing my cherry tomatoes on this arch last year and it worked really well. My storage shed will go where my ladybug wheelbarrow is.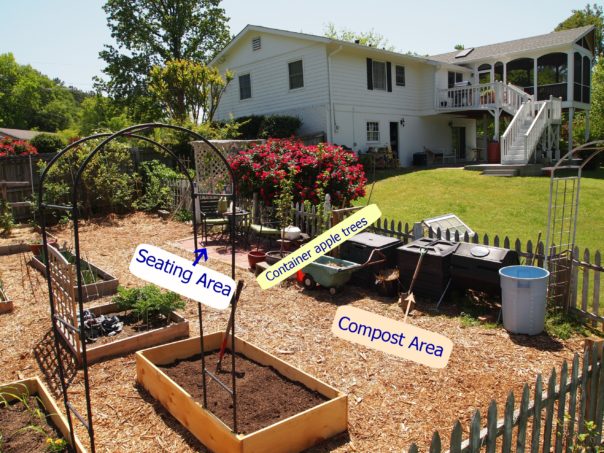 Compost bins and patio area.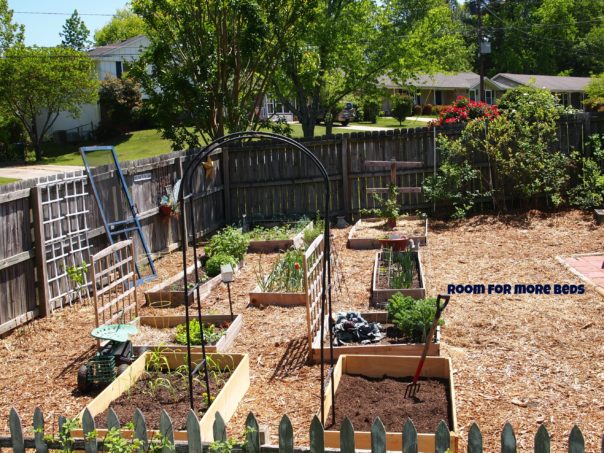 There's room for more beds.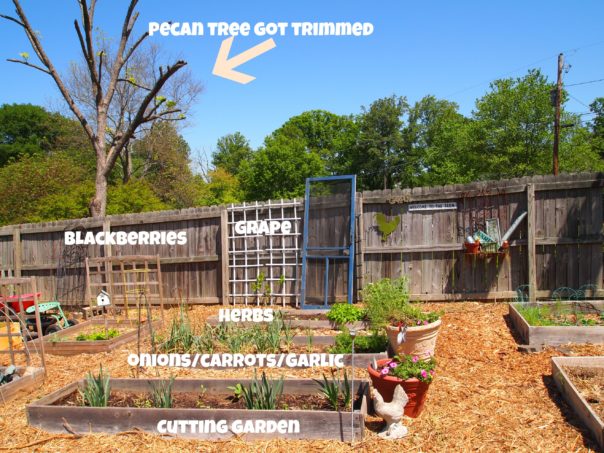 The old raised beds.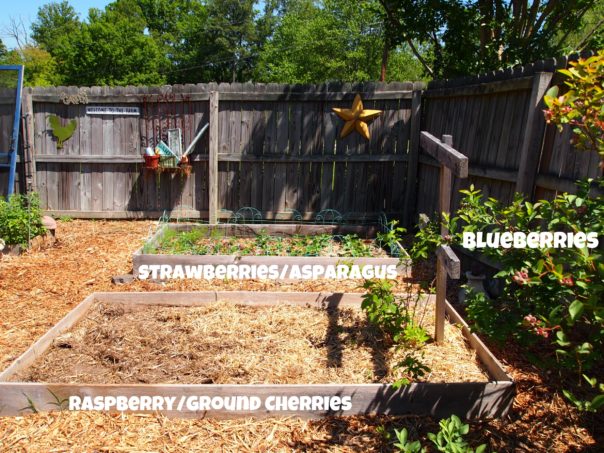 The two original beds.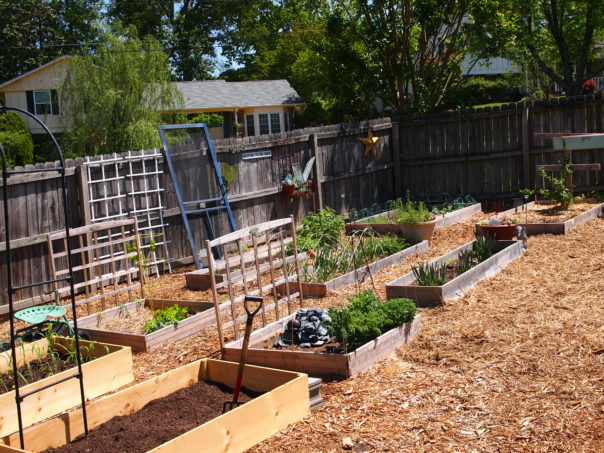 The veggie garden. I still have to finalize where everything is going to go.
My list of what I'm growing this year:
TOMATOES: 
Thessaloniki, Sun Sugar, Zapotec, Hillbilly, Sweet 100's, Black Cherry, Atkinson, Roma
SQUASH:
Potimarron squash, Cocozelle zucchinia, Zephyr squash, yellow squash, mini pumpkins
BEANS:
Nickel French Filet, Early Bush Beans
Other:
red bellpepper, yellow bellpepper, corn, artichokes, watermelon radish, lettuce, carrots, garlic, onions, cucumber, New Zealand Spinach, decorative gourds
HERBS: (in the garden)
Lemon Balm, Basil, Lavender, Bee Balm
I like to try something new every year and this year it's decorative gourds.
I plant intensively so I squeeze a lot into a bed! I also try to companion plant but I've never really seen a difference so if it works out… it works out, but I'm not going to think too much about it this year. As always, I'll have plenty of flowers planted alongside my veggies for pollinators and good insects.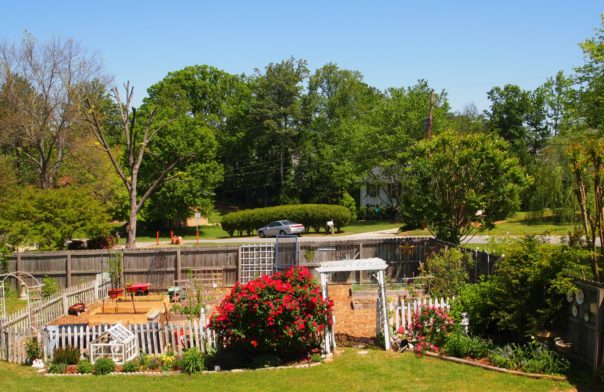 What are you planning on growing this year? Maybe I'm missing something – so let me know what your garden is going to grow this year.
You might like to check out my Gardening 101 Series
The Basics of Planning  Your Vegetable Garden