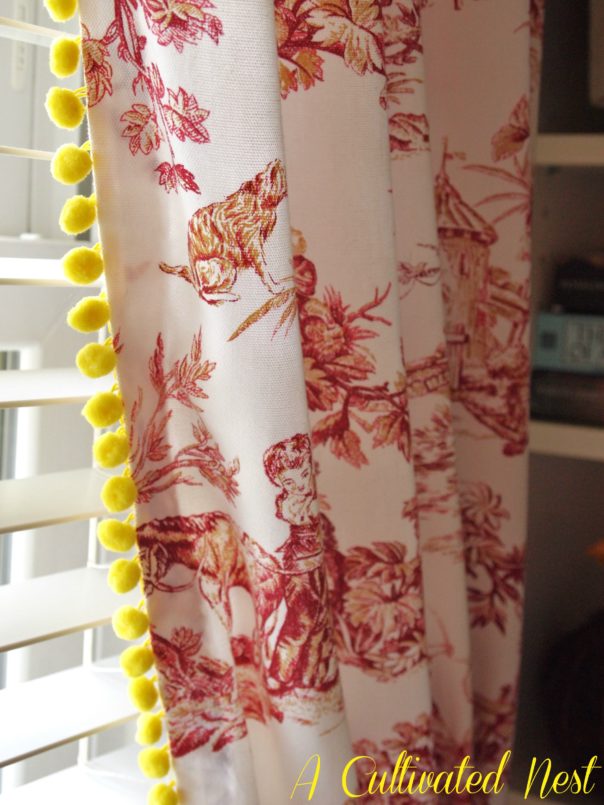 We had one very rainy stormy day this week so I decided to do a few indoor projects.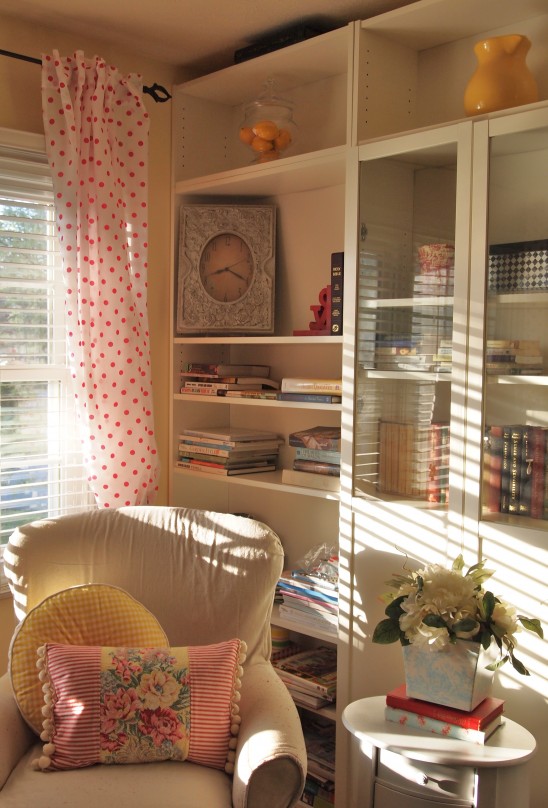 Besides working on my bookcases, I also took down my  polka dot curtains which I've enjoyed all summer. Here's my post from when I originally put them up in case you missed it. Polka Dot Curtains from IKEA
Disclosure: This post may contain affiliate links to Amazon and/or Etsy, which means that I may earn a small commission from some of the links in this post. Please see our Disclosure Page for more information.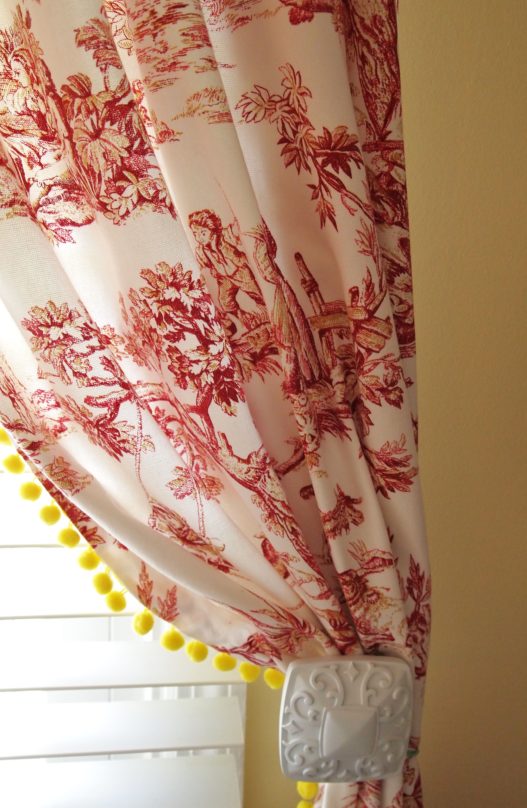 And put back my favorite red toile curtains. Now I've had these curtains for years so putting them back up is like seeing an old beloved friend!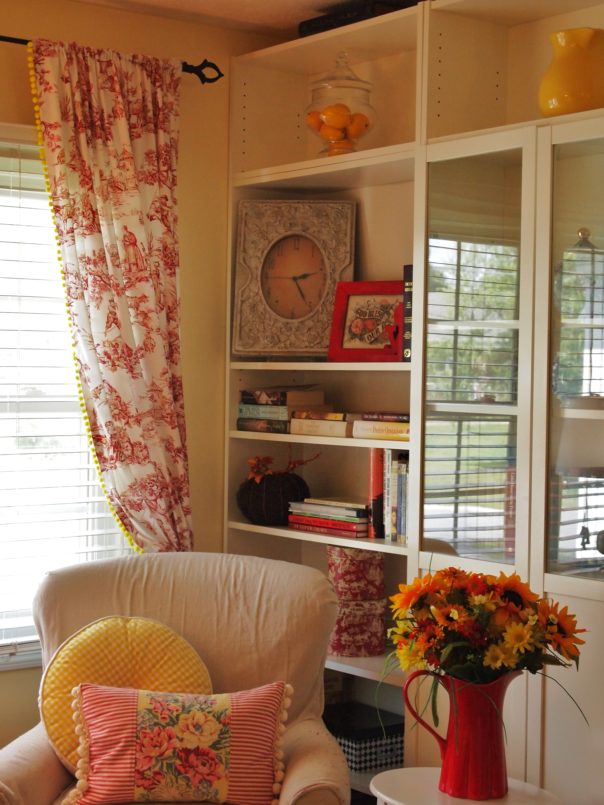 But I wanted a little change and since I think everything is cuter with pom pom fringe anyway – I added some happy yellow pom poms to my curtains.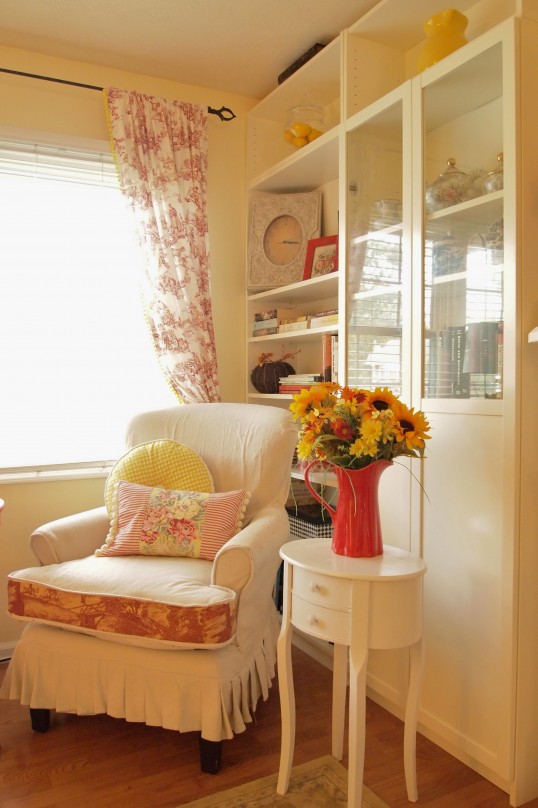 I think I found a little stool for in front of my chair that I slipcovered last year. That has been my one and only slipcover project and will probably remain my one and only slipcover project 🙂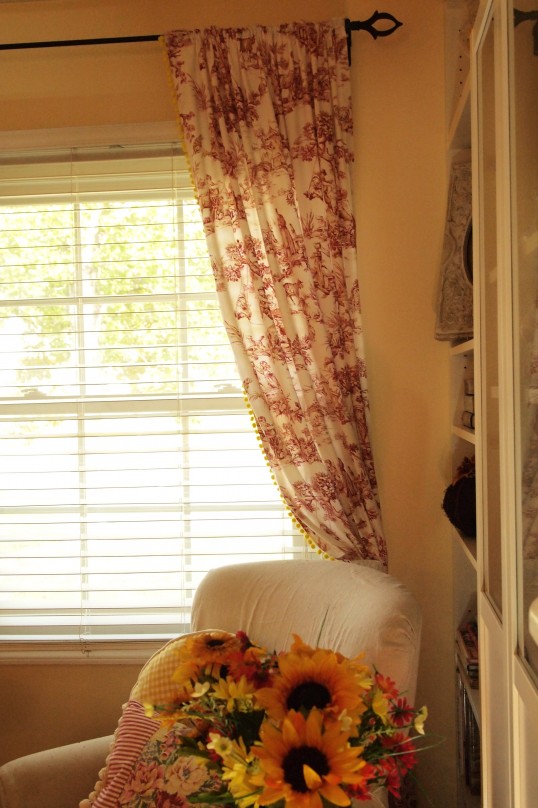 Adding some fringe/rick rack or ribbon is an easy way to customize and update store bought curtains. I used fabric glue to attach the pom pom fringe but I've used hot glue before and that seems to work fine. Of course you can always sew it  if you are so inclined. I just thought using glue would make it easier to take off the fringe when I want to do something different.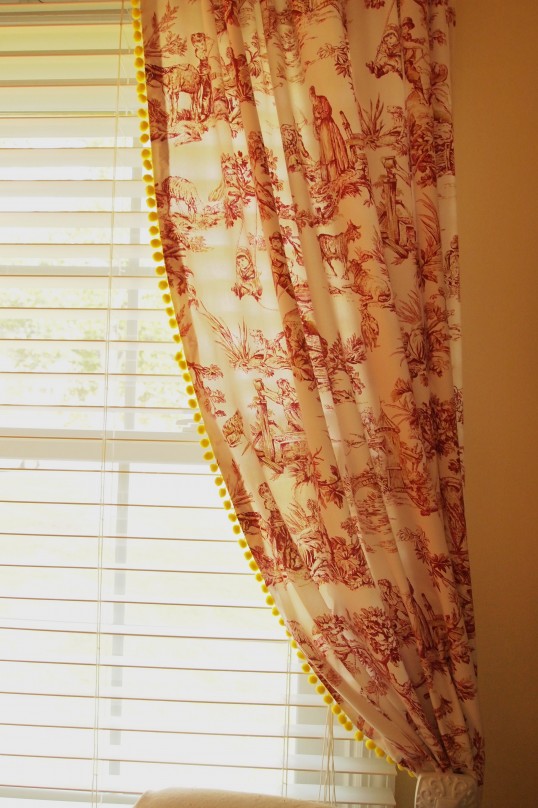 Just a little easy to do project that dresses up store bought curtains!