I thought I'd share the little bit of fall decorating that I did on the buffet that's in my screened porch. Now that the weather has cooled down we often eat lunch and dinner outside so I wanted to make my buffet table a little more seasonal.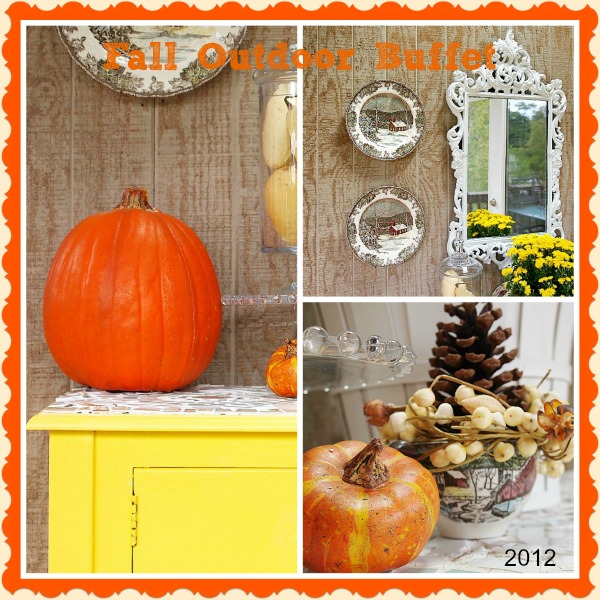 Disclosure: This post may contain affiliate links to Amazon and/or Etsy, which means that I may earn a small commission from some of the links in this post. Please see our Disclosure Page for more information.
But I didn't want to over do it since I do set food on there and I didn't want to have to move stuff off in order to do that. I'm usually a more is better kind of person so restraint doesn't come naturally 🙂 !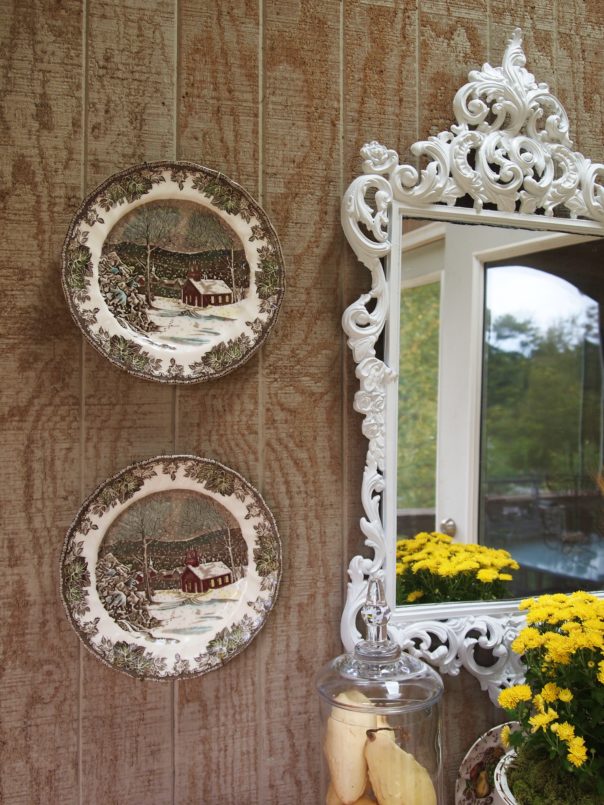 The first thing I did was to take down my white plates that I had around the mirror all summer. I changed them out for some Johnson Bros. Friendly Village which I have a ton of since I use them for Thanksgiving and Christmas dinner. I figure they can stay up all winter.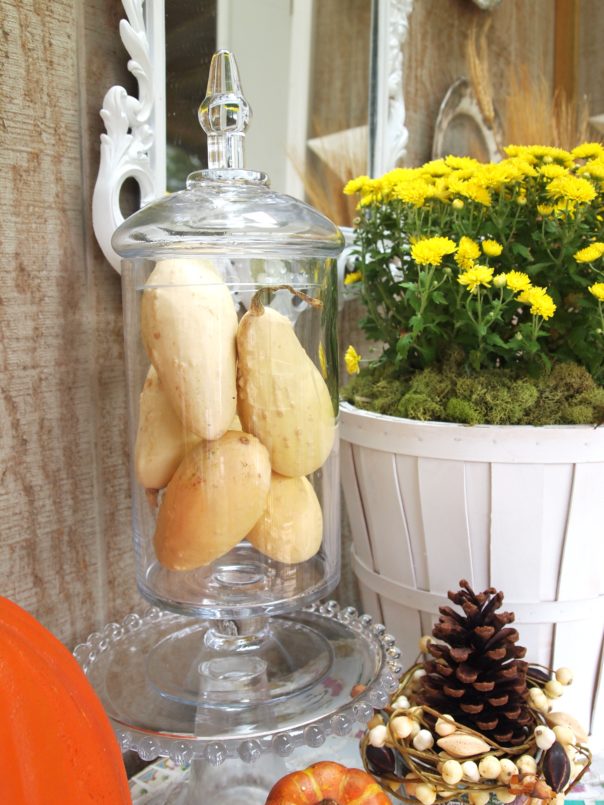 I grew these decorative squash this summer. I always try to grow something that can be used in fall decorating. Normally I have tons of pumpkins that I can use in my fall decor. But this was a bad year for my pumpkins and zucchini. I've also grown corn in the past and then used the dried corn stalks. There are also plenty of flowers and vines that you can grow that can be dried and then used in your fall decorating.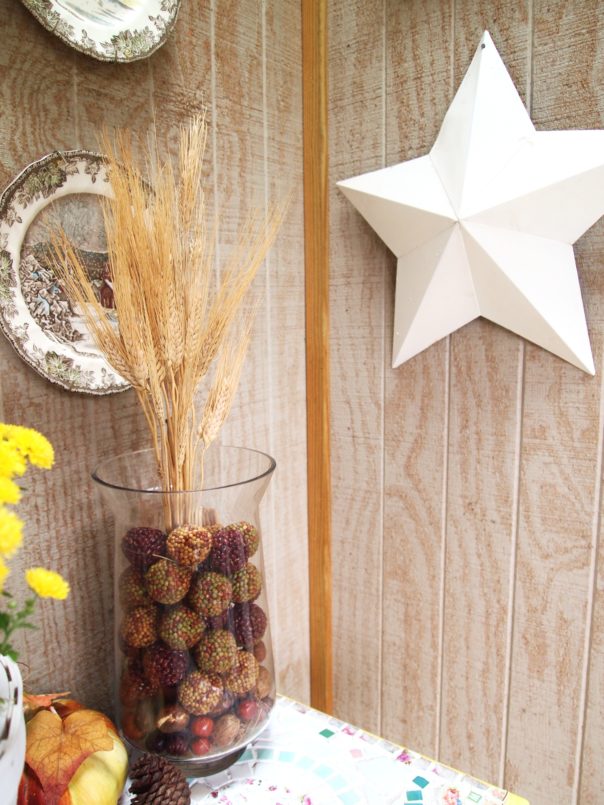 Basically I used what I had in my fall decorating box. I put some seed balls that I got at Goodwill in container with some wheat stalks in the middle.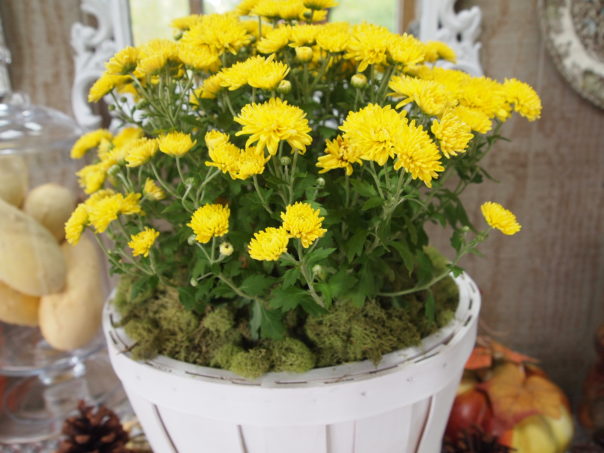 And of course, a yellow mum from Lowe's because the buffet is yellow  (btw I got a bunch of shrubs and roses that were marked down to clearance at Lowe's last weekend – so now is a good time to look if you need some shrubs).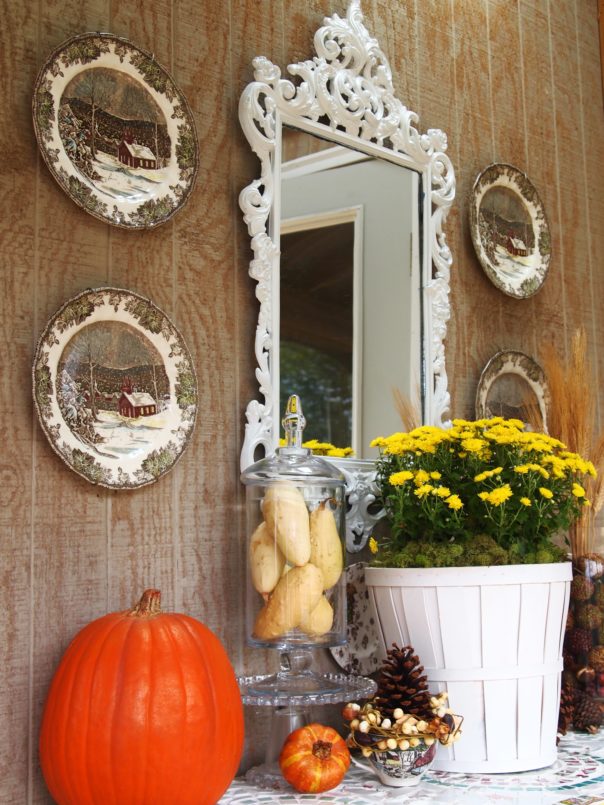 Just a quick little decorating project to celebrate my favorite season!