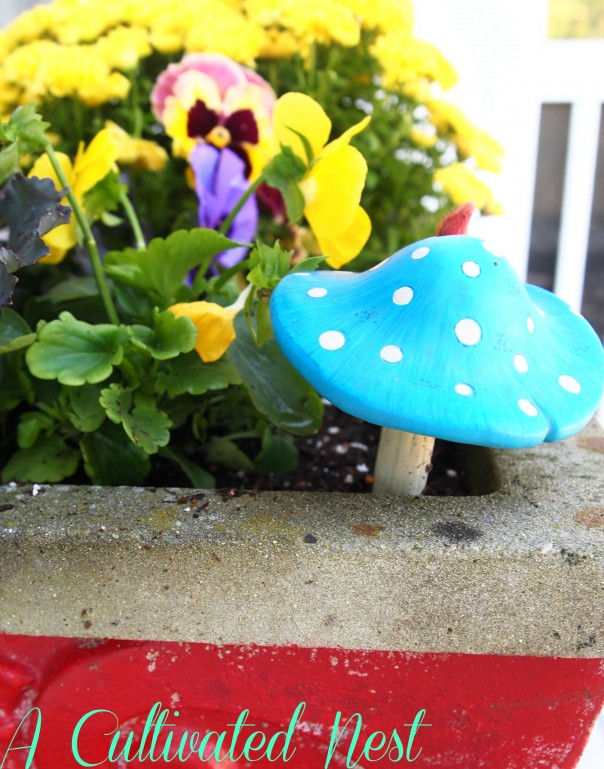 I really need to re-do the stain on my deck – it's been peeling all summer. But that's too big of job to tackle right now so I thought I'd start with this –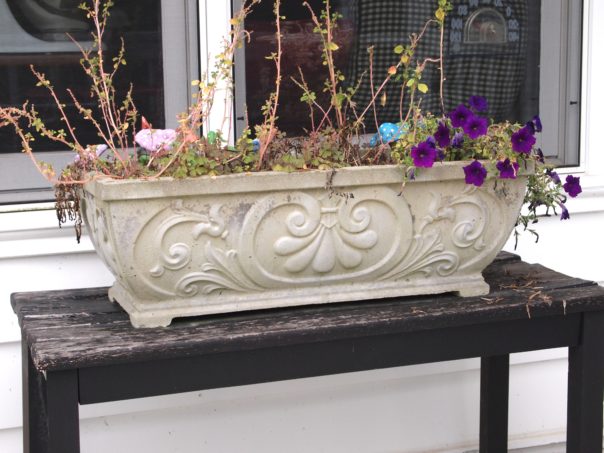 I know…awful right? A summer of neglect and hot temps and what was a planter full of colorful petunias is now one dried up petunia and a bunch of weeds!
You can paint concrete planters!
Disclosure: This post may contain affiliate links to Amazon and/or Etsy, which means that I may earn a small commission from some of the links in this post. Please see our Disclosure Page for more information.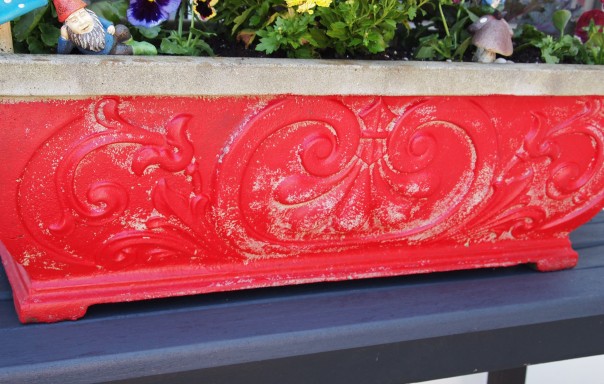 So I started by removing most of the dirt in the planter (I used it to fill in a hole in the backyard).  Then I painted the top of the bench (I got this bench at Goodwill in 2009). I also decided to paint my planter red.
I had painted these little concrete planters red a few years ago and they still look great. The concrete seems to absorb the paint. I just used regular latex satin that I had leftover from another project.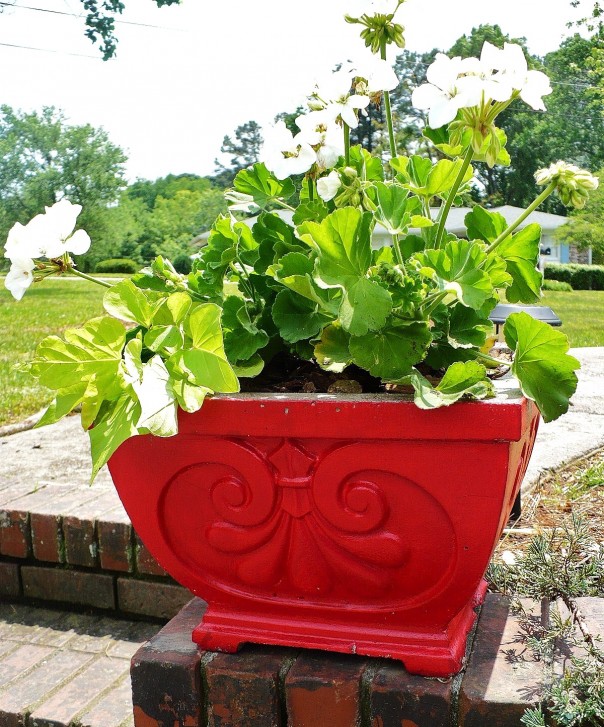 This time I didn't do the color as solid as the small planters in order to give it a more weathered look and I added some fresh potting soil and filled it with some pansies, ornamental kale and a mum.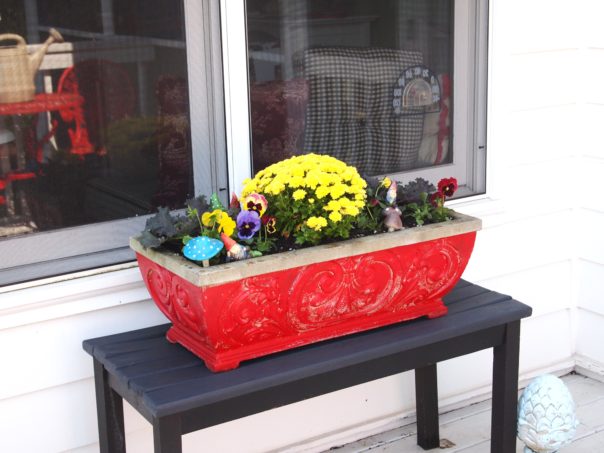 I also like to keep my little gnomes in this planter.
I collect gnomes…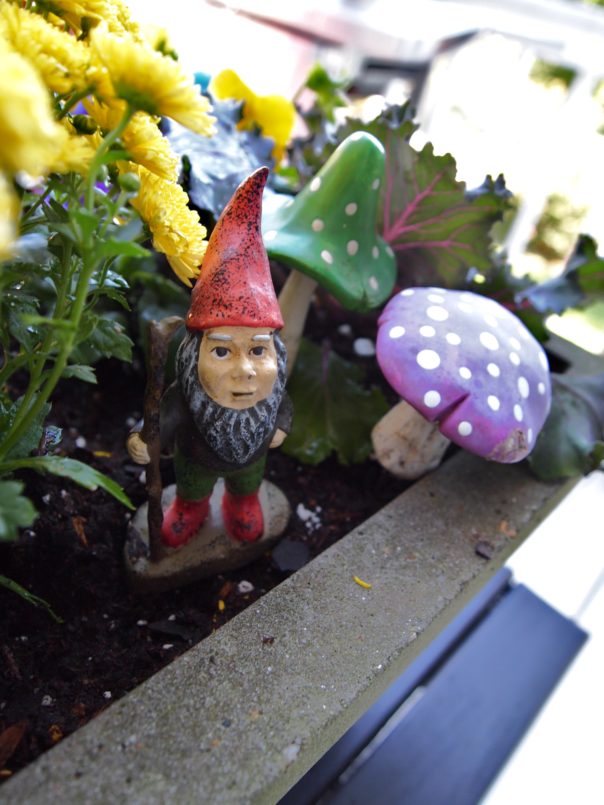 I have the larger gnomes in the garden.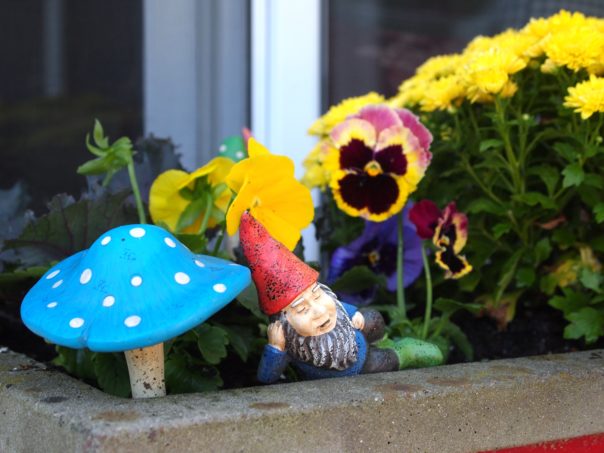 I just think they're funny – my daughter thinks they're creepy 🙂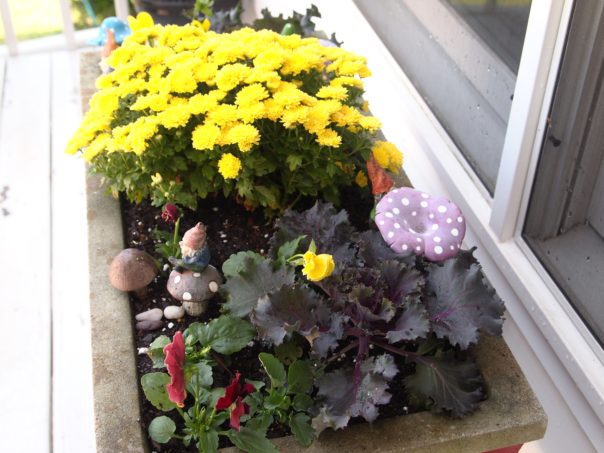 The window behind this planter is my kitchen and there's a window seat.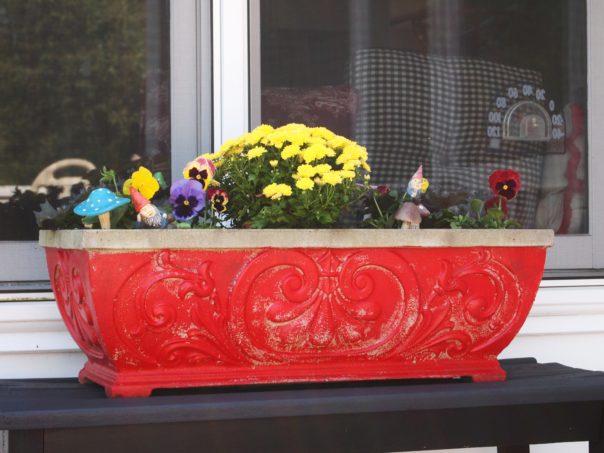 So now when I look out that window, I have something nice to look at once again!