The weather is finally a bit cooler – YAY!! In the morning it feels quite like fall but by afternoon it's warm – but not hot and humid – so I've been trying to get caught up on all the gardening projects I had planned for the summer.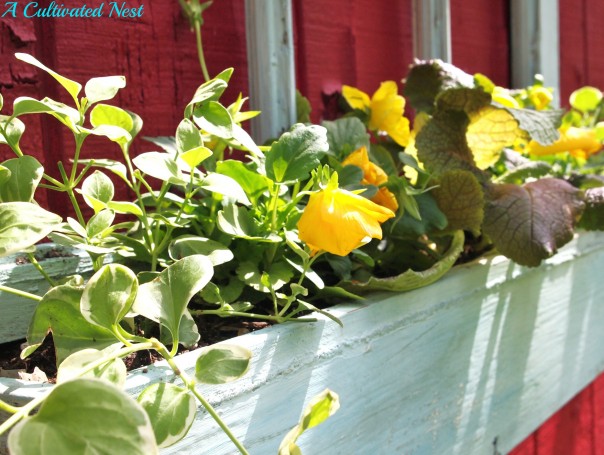 Disclosure: This post may contain affiliate links to Amazon and/or Etsy, which means that I may earn a small commission from some of the links in this post. Please see our Disclosure Page for more information.
A little project on my to do list was just to hang the window box my husband made me on my barn.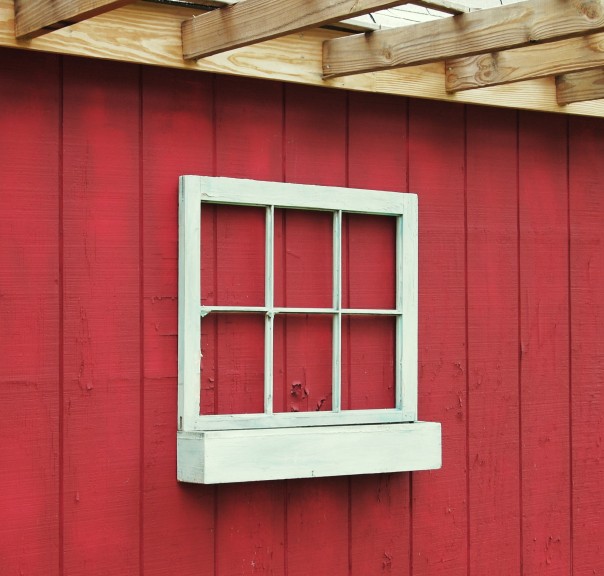 I love the dusty blue against the red of barn!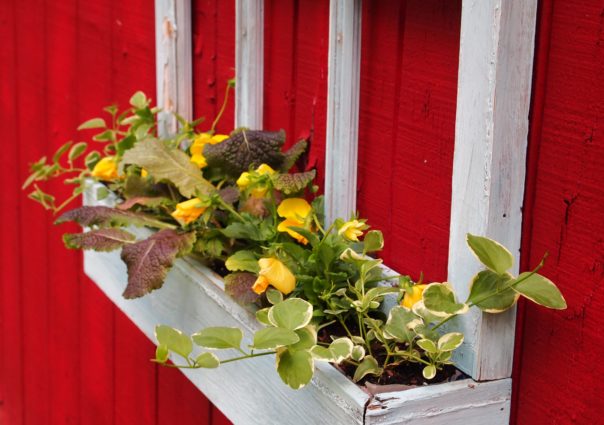 I filled it with some plants. Trailing vinca on the ends,  yellow pansies,  and an ornamental mustard in the middle. These should last through spring unless we have a particularly cold winter.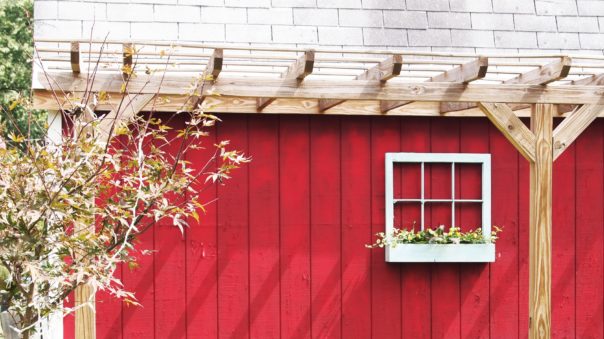 My husband is going to make me some shutters to add to the sides. The only problem is that I don't remember what combination of paints I used on the planter since I used a little of this and that!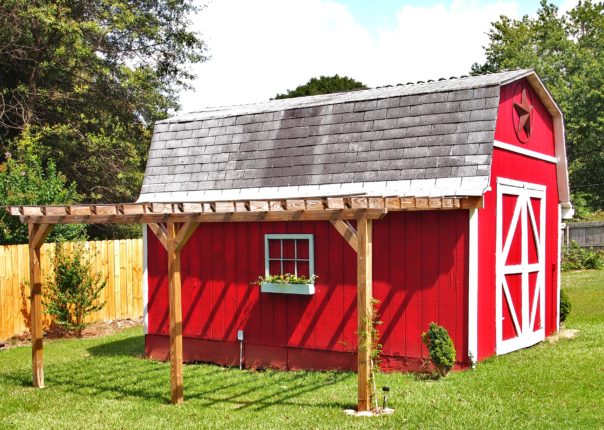 I was going to remove the grass from under the arbor and lay pavers but that's out of the budget now. Besides I decided mowing the grass was easier anyway. I'm just going to find some easy to move chairs and a table or maybe just a bench to make a little seating area. I'll probably move some daylillies  or hydrangeas  over to plant along the foundation.
 I think it's going to be a cute little seating area when I'm through with it!