The weather has just been perfect for the past week so I've been a busy bee getting my summer vegetable garden cleaned up and planting the fall/winter vegetables.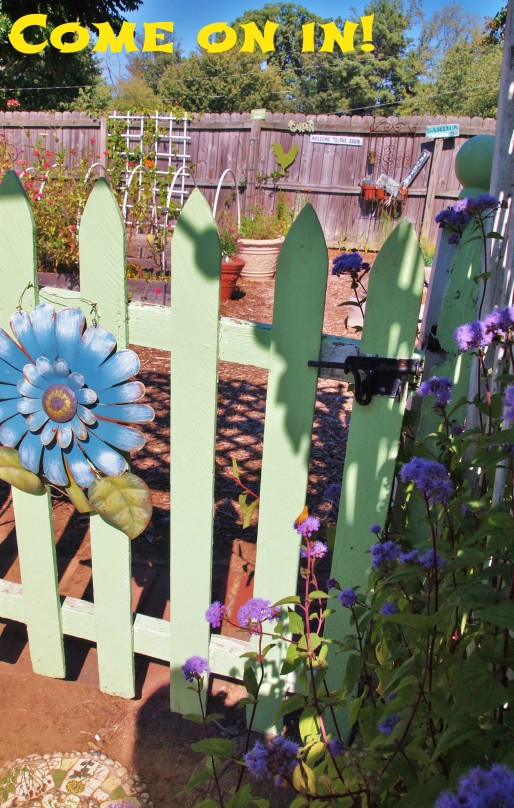 I had such wonderful success using row covers on one bed last fall & winter that I decided it would be worth the investment to buy a few more to use this year.
Disclosure: This post may contain affiliate links to Amazon and/or Etsy, which means that I may earn a small commission from some of the links in this post. Please see our Disclosure Page for more information.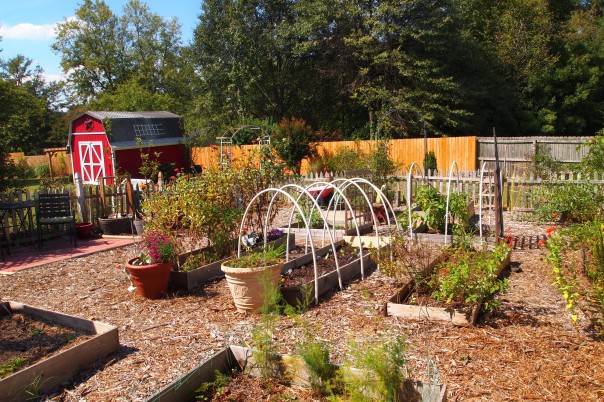 Row covers are specially designed to allow sunlight and rain to filter through. I bought some from Gardeners.com and they protect plants down to 27 degree F. They also sell garden quilts that protect to 24 degrees F. If we get an especially cold winter I may also throw some plastic over my hoop houses at night and see how that works.
My husband made the hoop structure from pvc piping and rebar.  The rebar goes in the ground and the pvc piping gets put on top of the rebar to form the hoop shape. Then the row covers are added on top and clamped onto the piping. I also weight the sides down with bricks/rocks.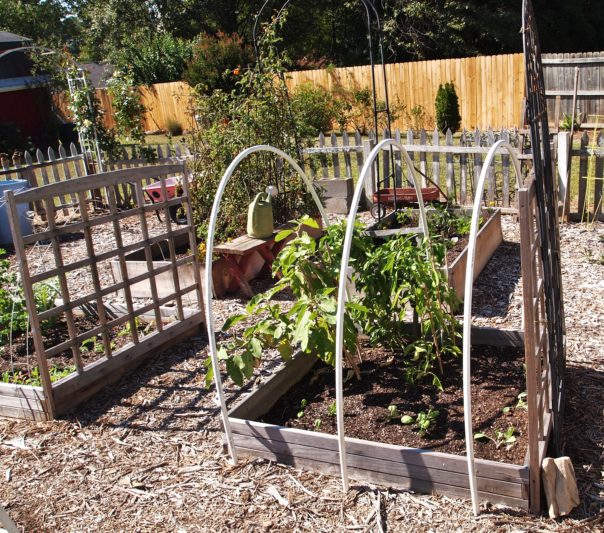 This bed has some veggies that are still going strong from summer and some brussel sprouts and spinach that I just planted.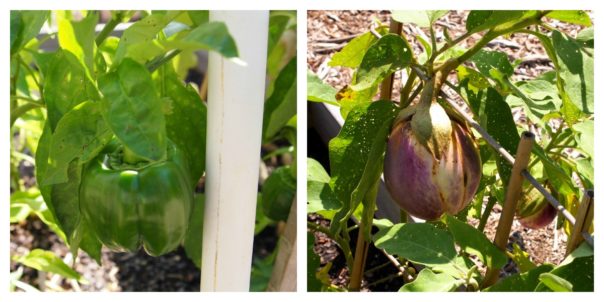 The peppers and eggplant probably have a few more weeks to go before I have to pull them. Then I'll plant more brussel sprouts and maybe some bok choy if I can find it.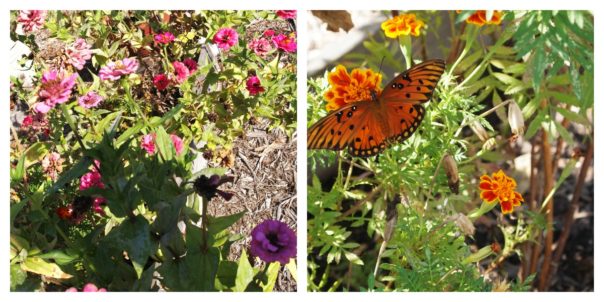 I still have lots of zinnias left  and lots of bees and butterflys too.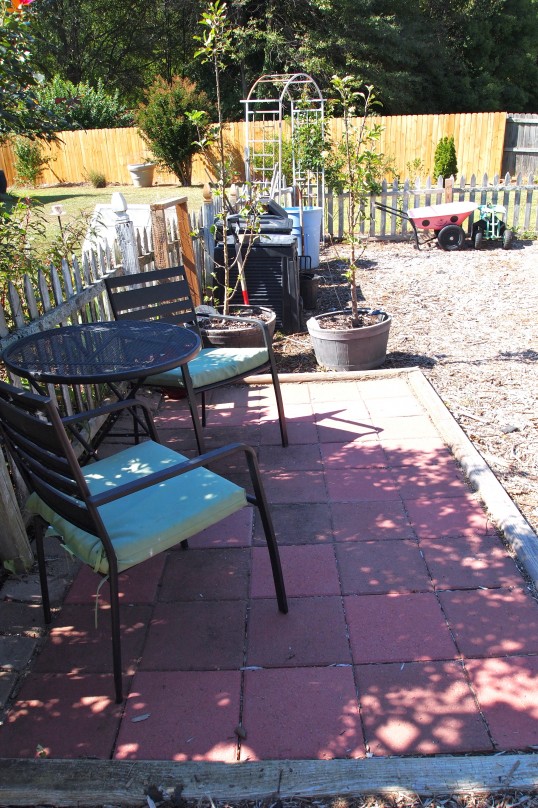 The seating area my daughter and I built last year in the vegetable garden. I love this little area! Right across is the cutting garden raised bed and I love watching the birds, bees and butterflys in action.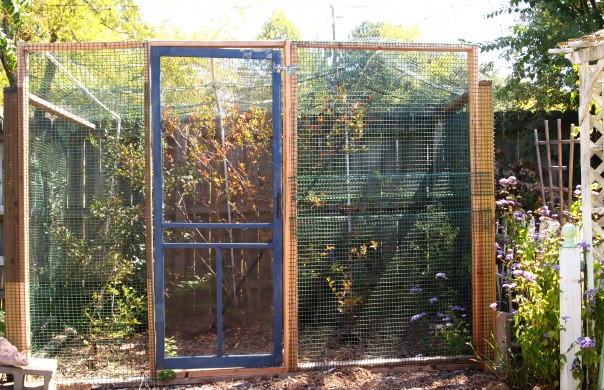 The blueberry hut which protects our blueberries from birds. We have a couple of bushes on the outside of the vegetable garden and they are welcome to those berries – but not these!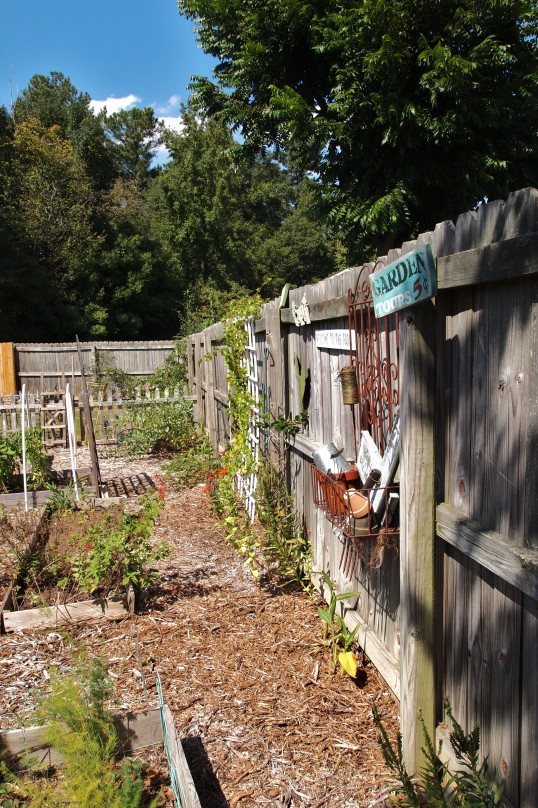 Along this fence inside the veggie garden I have  1 of 2 grapevines, Nanking Cherry bushes, flowers and blackberries that are creeping in from the other side of the fence.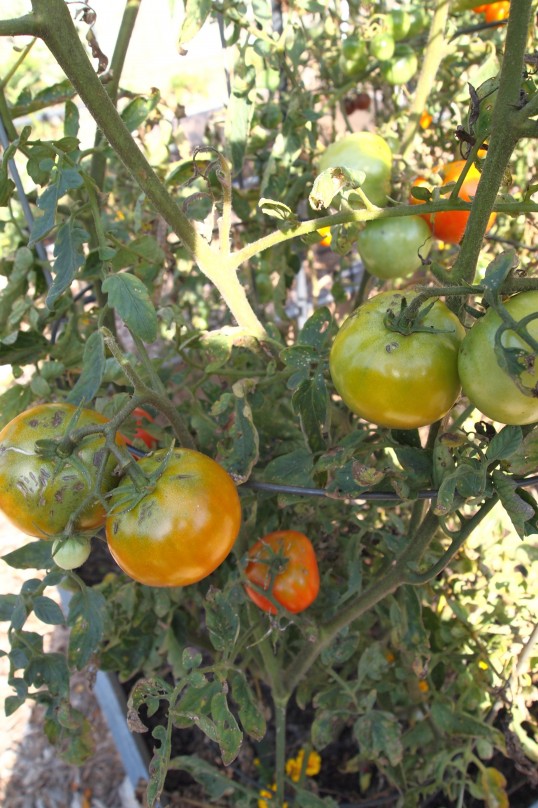 I still have tomatoes that are producing. I have to wait for these to be done and then I'll plant this bed with leeks, swiss chard, beets and more lettuce.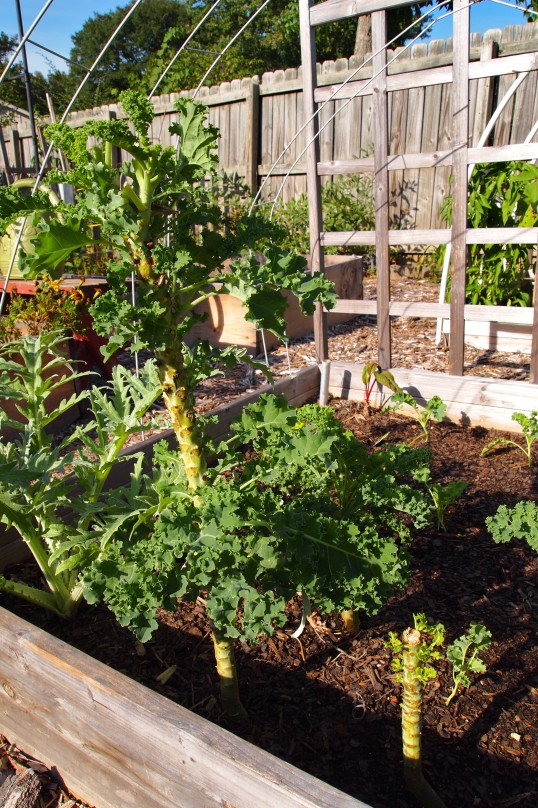 This kale is from last year! I planted it last fall and we've been eating kale all summer.  I cut some of it down to see what would happen and it looks like it's sprouting new leaves. I didn't know it would last so long as I'd never grown it before. I also planted some more kale in this bed and some radish and lettuce mix. There's an artichoke in there that I never got anything from this year.  Artichokes are perennial and produce after the second year so we'll see!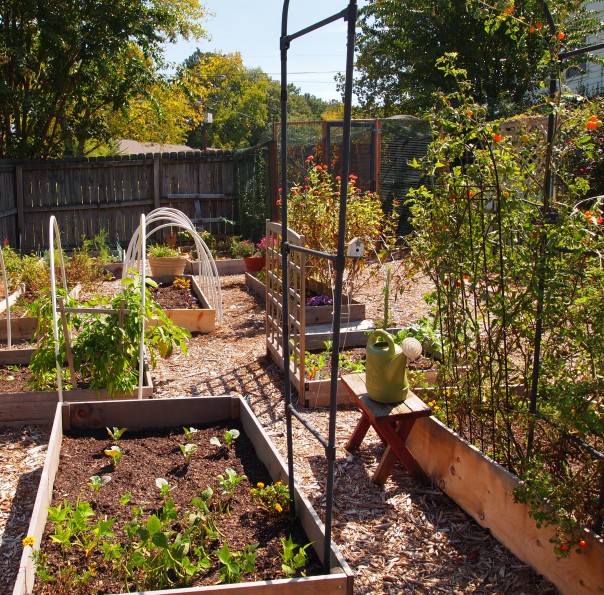 This bed has bush beans and broccoli in it. On the other side are cherry tomatoes climbing the arbor.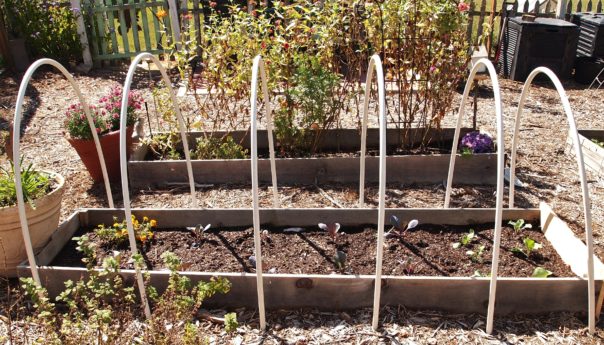 This bed has red cabbage and collards.
This fall/winter I'm growing the following vegetables:
kale, swiss chard, garlic, lettuce mix, radishes, leeks, broccoli, beans, red cabbage, collards, brussel sprouts, beets, spinach and maybe celery if I can find space for it. I don't think I have room for much more unless we build some more raised beds (which we have room for).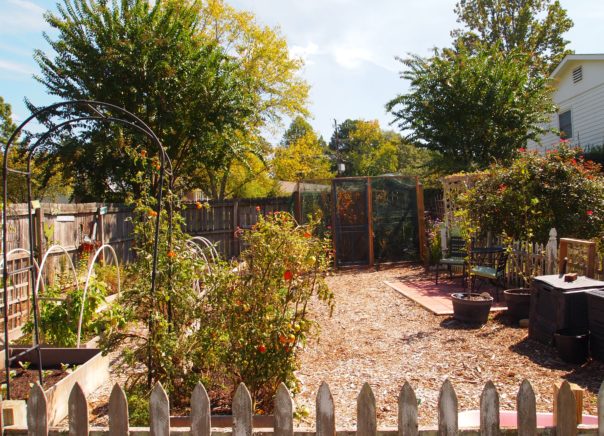 I'm excited to see how I do this winter! It would be amazing to be able to have a bunch of fresh organic vegetables from the garden…during winter!!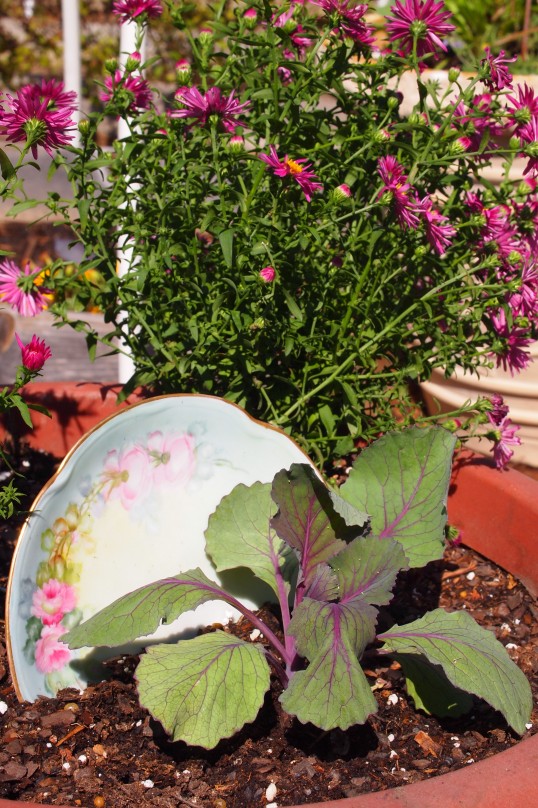 I'm working on a little garden area makeover for the rest of the week! I hope you all are having lovely weather  as well.