We actually had one day with no rain recently, so I ran outside to do some weeding in my vegetable garden and snapped some pics for you all.  First we had excessive heat then we had days and days  and days of rain.  So I've had a few casualties! But the garden still manages to look pretty good.  Come in for a  little garden tour!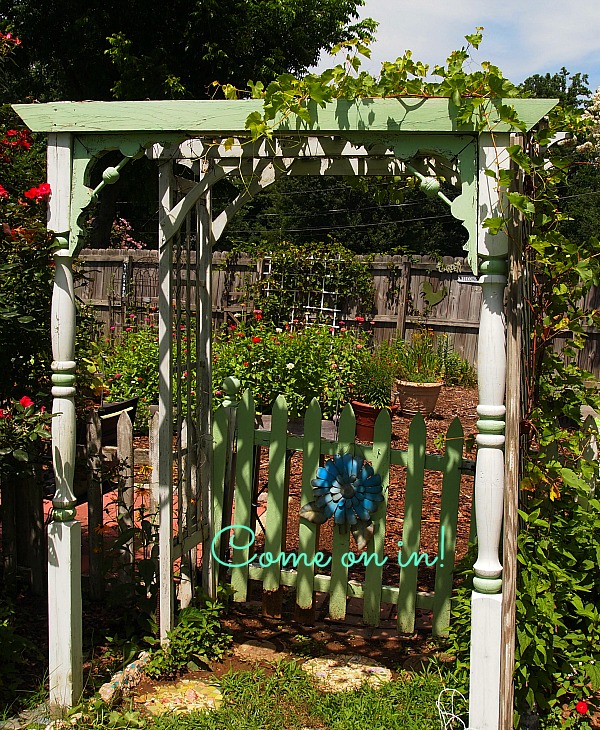 Disclosure: This post may contain affiliate links to Amazon and/or Etsy, which means that I may earn a small commission from some of the links in this post. Please see our Disclosure Page for more information.
This year I'm growing some interesting things like peanuts!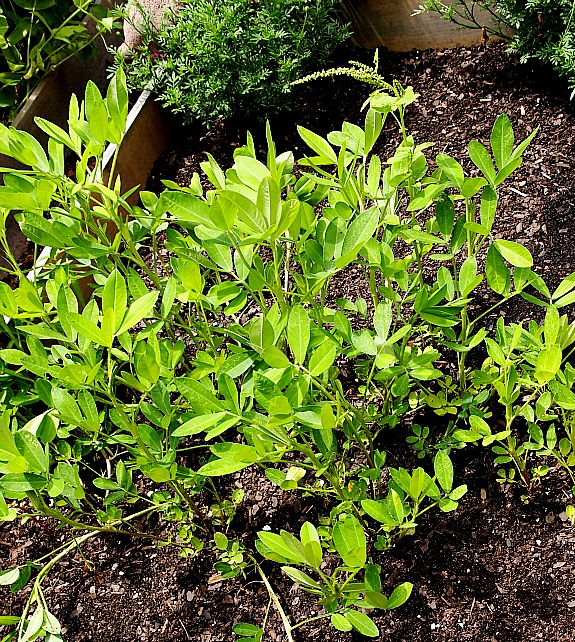 These are my peanuts! This bed also  had my mini pumpkins and zucchini.  Too much rain and humidity equals powdery mildew and once you have weak plants they are susceptible to pests. So I had to pull out the zucchini and pumpkin plants  but  I've replanted them.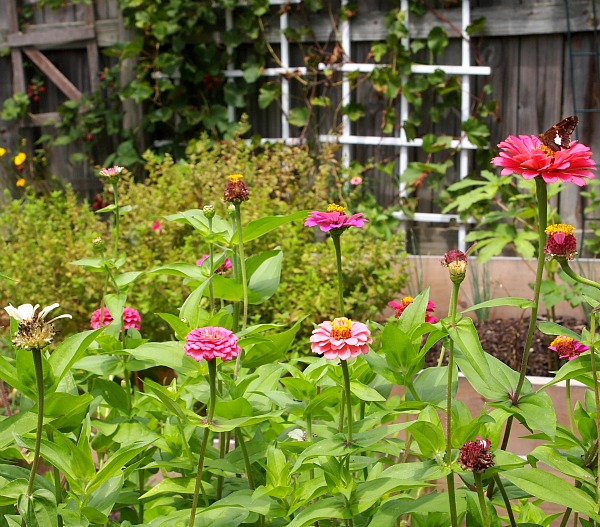 My lovely bed of zinnias! Actually they are all over the garden and the bees, butterflies and goldfinches just love them.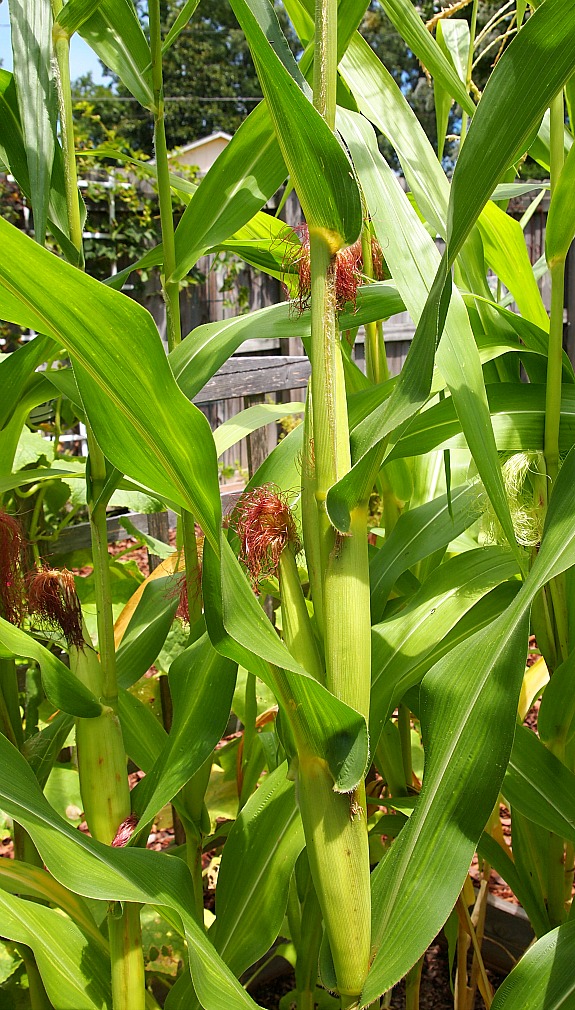 I'm growing popcorn this year! I always try to grow a little square of corn. More for the corn stalks which I like to use in decorating for the fall. The corn is good too. But I usually have to battle the squirrels for the corn. I'm sure you can guess who the winner of that battle is!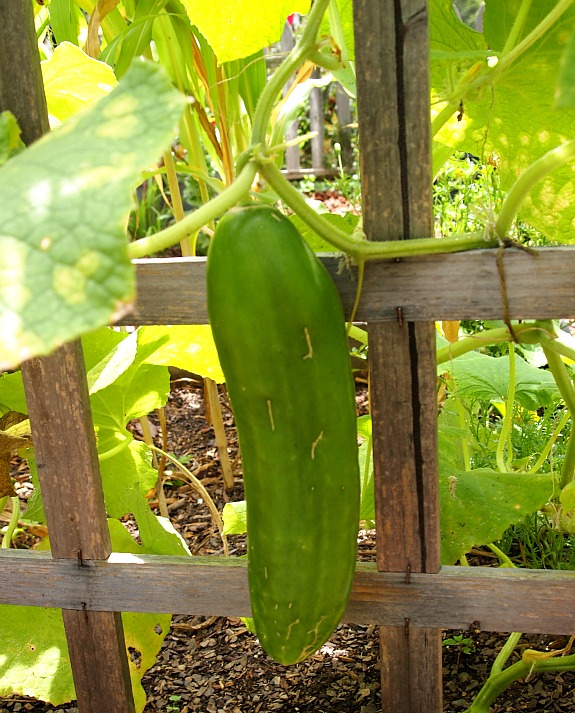 I'm getting lots and lots of cucumbers! They seem to love the rain. If  I don't get out to pick them every day they get big like this! We're not big pickle eaters so I'm not sure what to do with all these cucumbers. We've been putting them in our morning smoothies.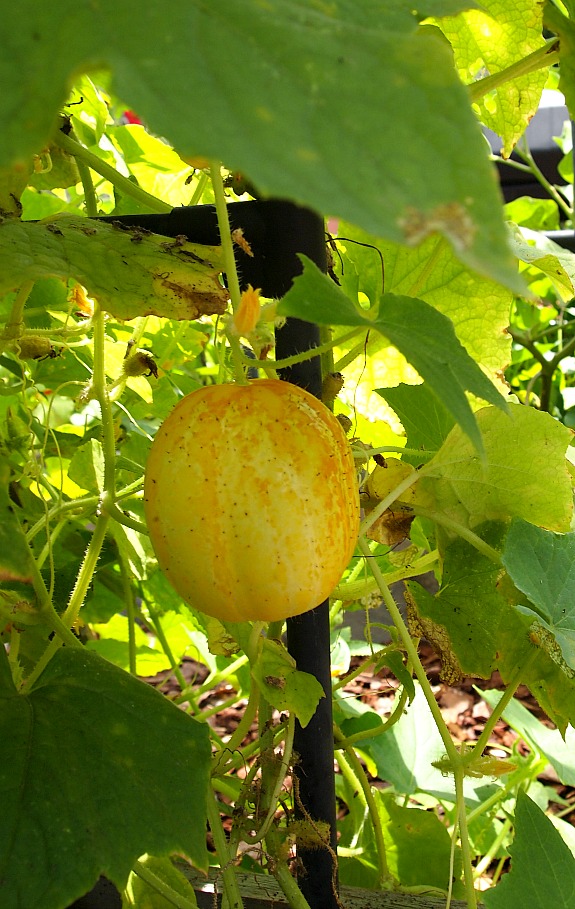 This is a lemon cucumber.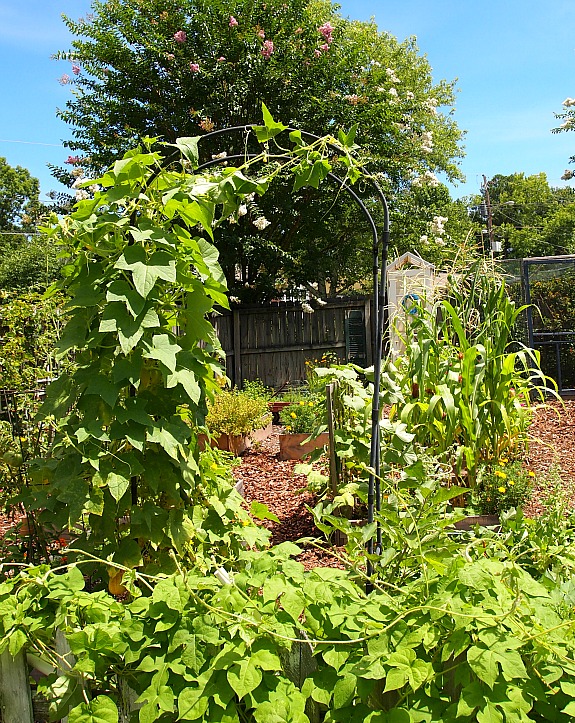 It's growing up the arbor that I have in between two raised beds.
I have some eggplant ready to pick.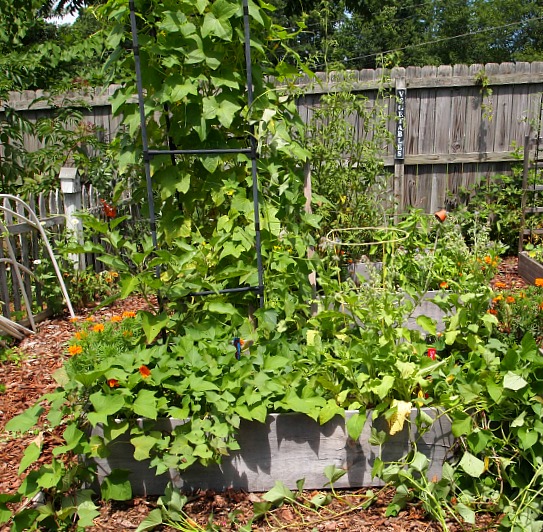 Hopefully this wild looking bed is full of sweet potatoes! We eat sweet potatoes at least once a week so I'm hoping for a good harvest!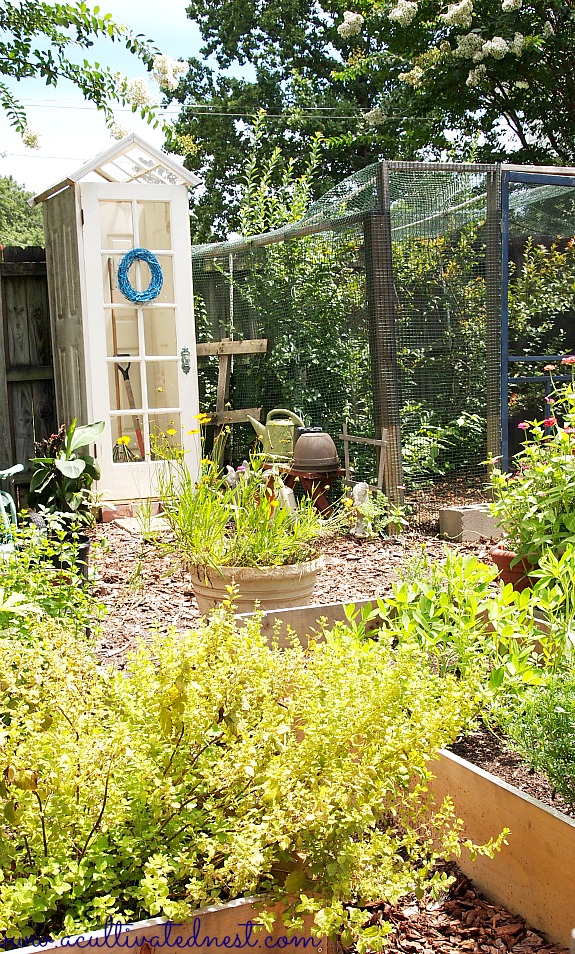 I have lots more growing but I'll save those photos  for another day so this post won't be too long.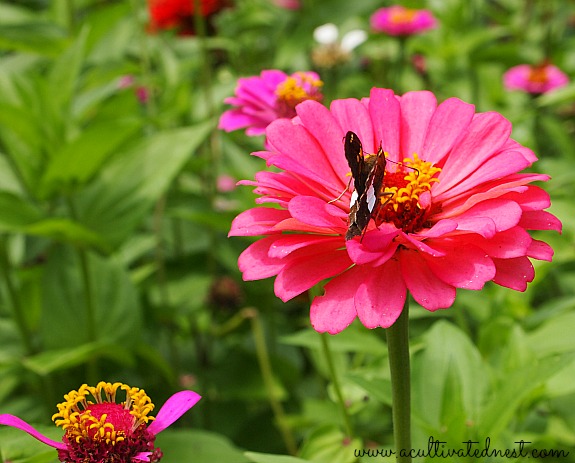 Thanks for stopping by for my veggie garden tour!