Last year I painted my barn red (and I'm so glad I did since I just love it). You can see the before and after here. This year we added a little bit of seating and a few decorations.  Have a look!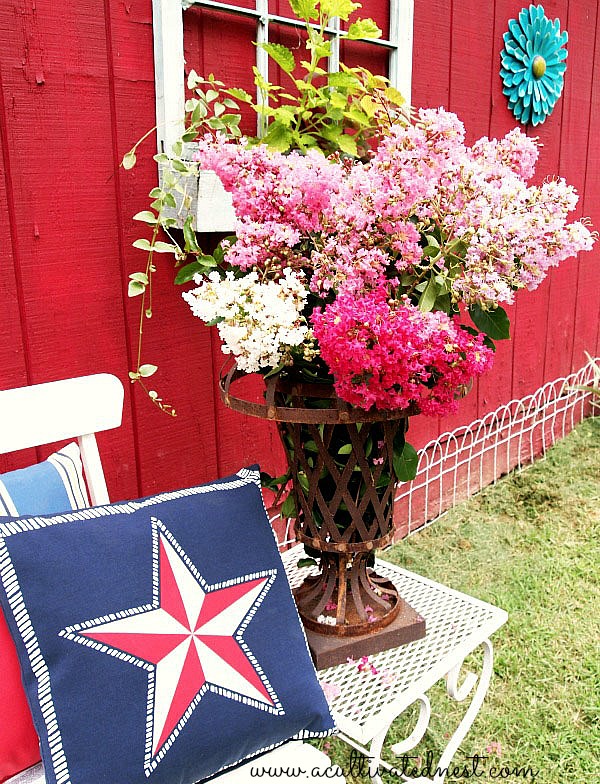 Summer is over in the South (if you believe the stores)! You can hardly find any summer anything! It's all back to school and fall. What's left of summer is on clearance. At least that's a good thing!
Disclosure: This post may contain affiliate links to Amazon and/or Etsy, which means that I may earn a small commission from some of the links in this post. Please see our Disclosure Page for more information.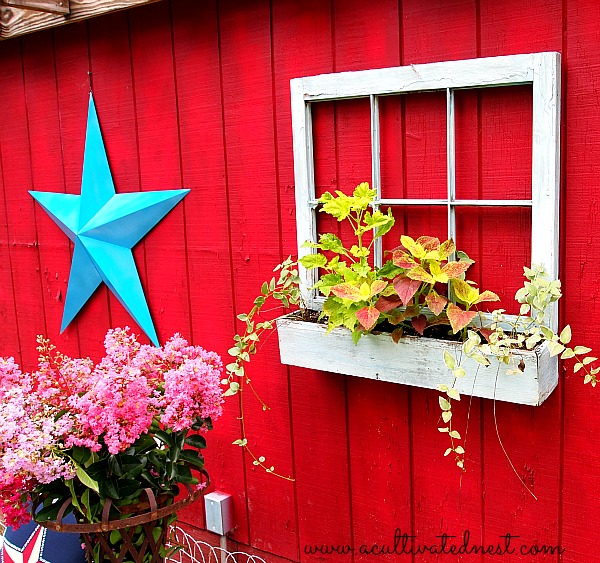 I already had the window box on the barn.  I picked up some tin decor on clearance at Hobby Lobby that I put next to it. My Hobby Lobby has Christmas all set up! Isn't that so crazy!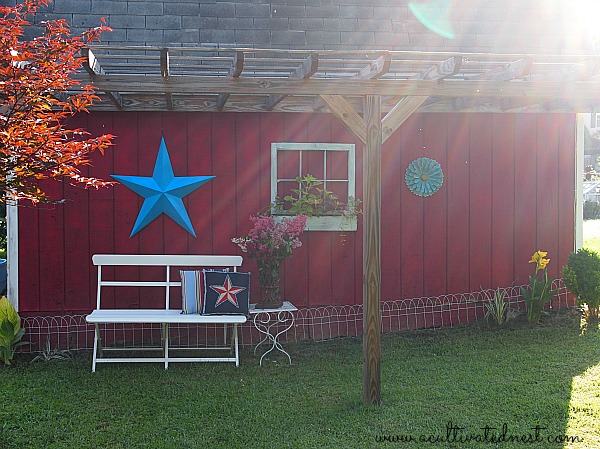 Home Depot did have some cushions left on clearance so that's where I got these two.  We got the white foldable bench at Ikea in May. That area slopes so the bench is on the flat part which is why it's at the end.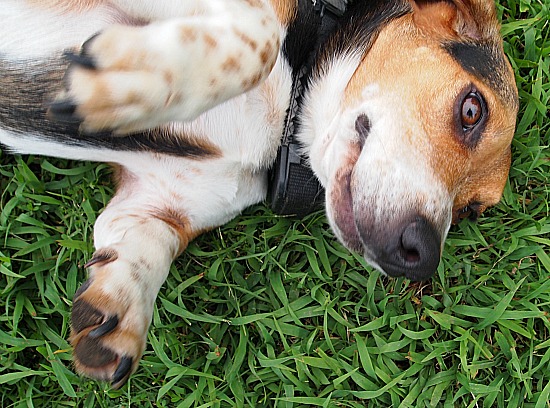 I had to put some wire fencing around the bottom of the barn because one day we couldn't find him…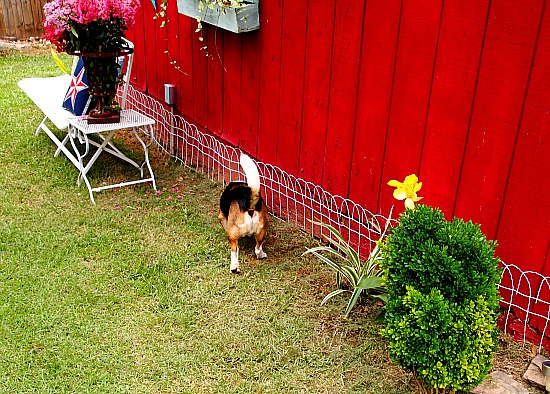 …we heard him barking and looked all over for him…he had dug himself under the barn and couldn't get out!  Can you imagine the drama of trying to get him out! He's always trying to find a way back under there! Fortunate for him, he's really cute and loves lots of snugglin'!
We have a lovely view of the yard from under the arbor! There are lights on the arbor which are so pretty at night.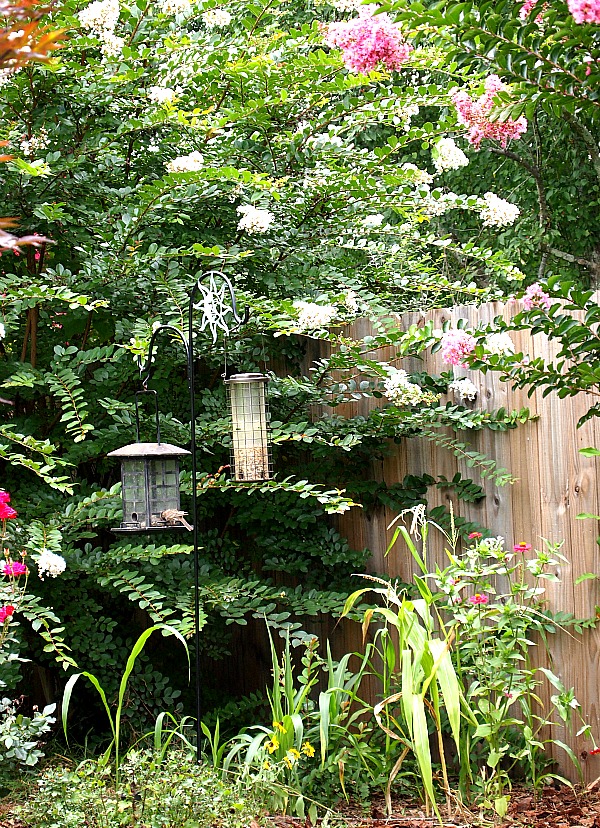 We have a great view of these bird feeders from that bench and love watching all the different birds that come to feed. And the squirrels that try to climb the feeder and slip down (we coat it with vaseline). I really want to make a bird bath for this area. I love watching the birds splash around!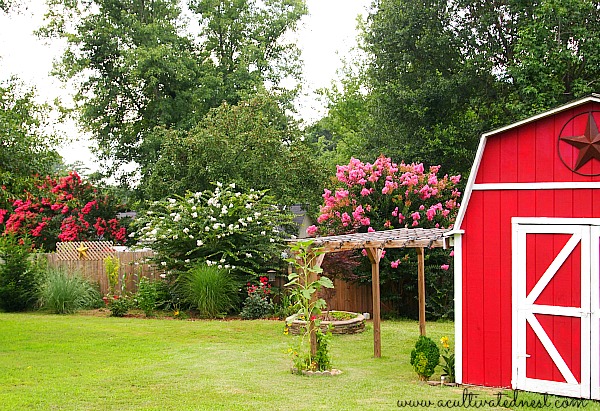 I did plant some jasmine behind that sunflower at the first post. But it's going to take a while for it to grow up and cover the arbor.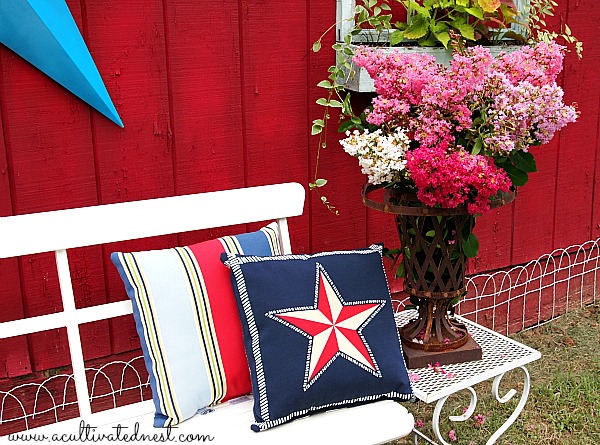 So that's the barn decorating I've done so far on this side!  I'll add some more plants when it gets cooler and other things as I find them!
Have a great weekend!