I've been enamored with cow paintings ever since I saw Eulalie  on Miss Mustard Seed's blog ( have you seen her other cow painting Hyacinth).  So I've been searching high and low for an affordable way to have my own large cow painting and just haven't been able to find anything that I could – 1. afford and 2. that I liked (out of the ones that I could afford).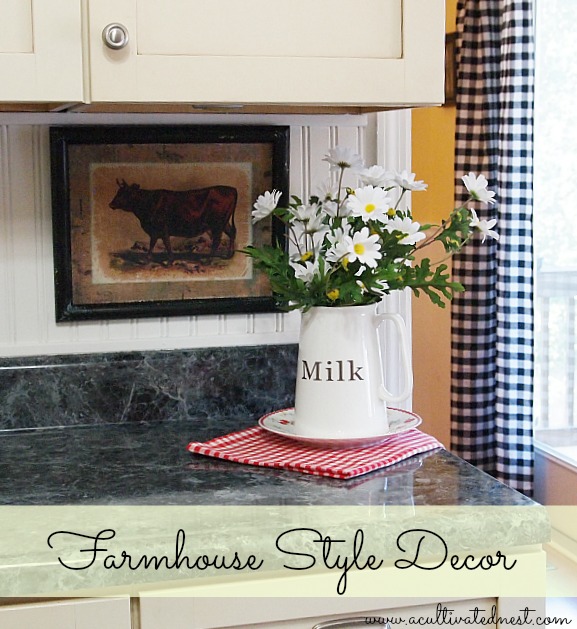 Disclosure: This post may contain affiliate links to Amazon and/or Etsy, which means that I may earn a small commission from some of the links in this post. Please see our Disclosure Page for more information.
But… I did come across a small cow painting at TJMaxx last month. Happiness! I'm sure it's just a matter of time before they have some larger farm animal paintings (they have tons of subway art now).  So they seem to be pretty good about knowing what's on trend even though it takes them a while to catch up to blogs.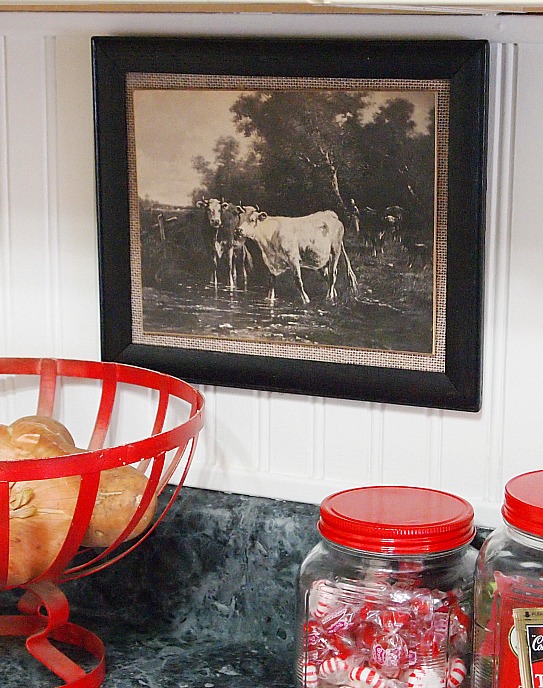 I already had this  small vintage cow print that's  above  which I believe  I"ve shown you before.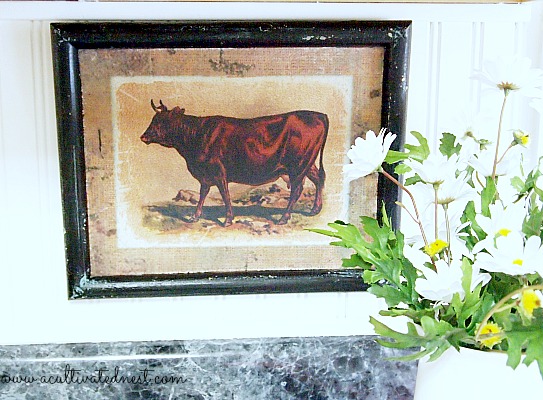 That's the new one above. This side of the kitchen has the beadboard backsplash (the other side has  ceiling tin backsplash).  I thought the cow prints would look nice on the beadboard.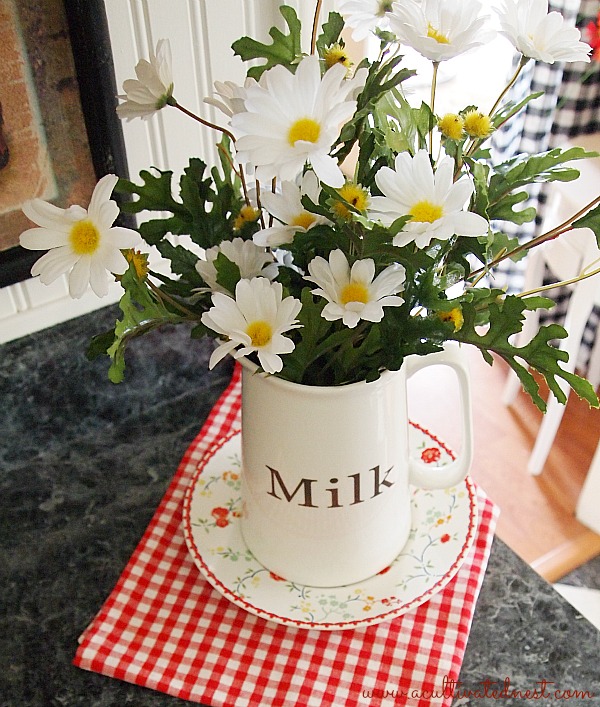 I normally have a bowl of fruit in this spot but I thought this pitcher with "Milk" written on it would be cute to photograph with the cows!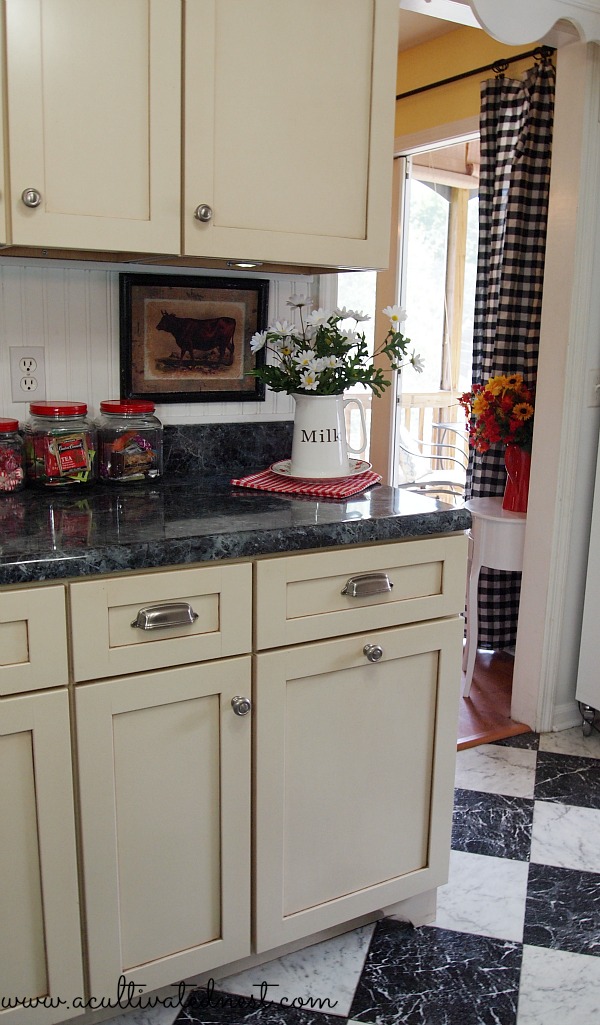 Ok so don't look too closely at the floor cause I've got to vacuum! Pretend you don't see crumbs 🙂
I'm so happy with my  little cow prints! They really add the perfect farmhouse style touch to my kitchen.
****I have a few free printable cow/farm animal prints on my Free Printables Pinterest Board that you could print out and frame for a similar look.