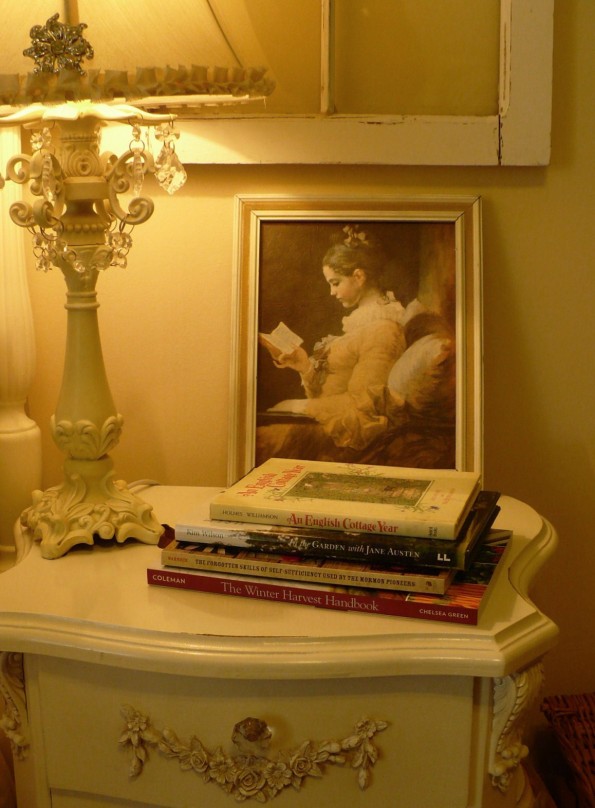 I thought I'd share some of the books that I'm currently reading that may interest you.
Disclosure: This post may contain affiliate links to Amazon and/or Etsy, which means that I may earn a small commission from some of the links in this post. Please see our Disclosure Page for more information.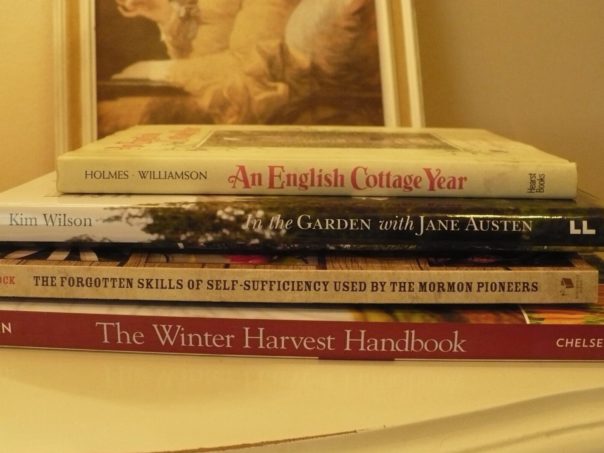 "An English Cottage Year" is such a charming little book.  Filled with pretty little illustrations, poems, recipes and tips such as "How to Trim a Hat". Here's a page about honeybees.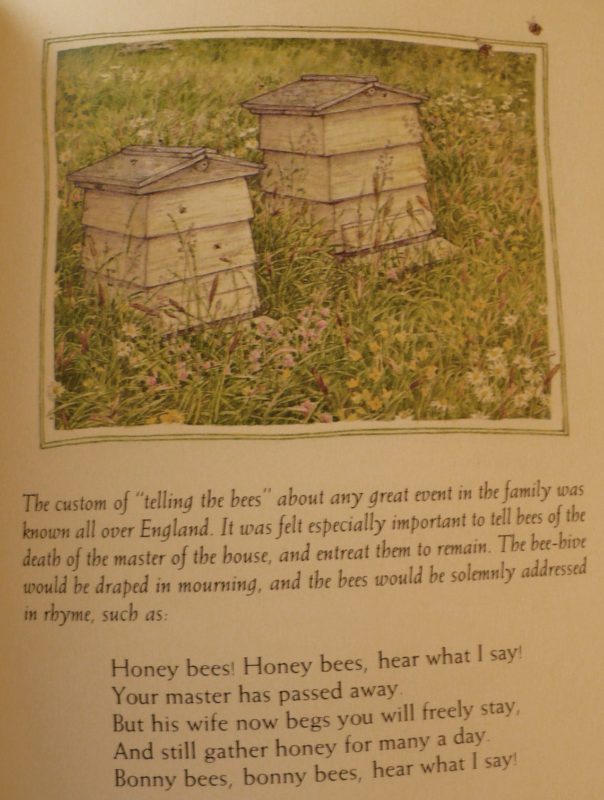 I'm such an Austenphile and therefore can't wait to read "In The Garden with Jane Austen"! I've looked at all the beautiful garden photos already but am saving the actually reading of the book for next week when we're supposed to have rain almost every day.  A cozy rainy day spent with  my new Austen book and a cup of coffee or tea sounds like a perfect day!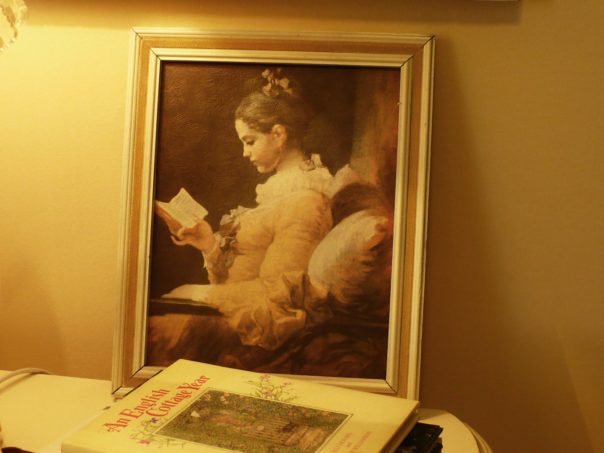 I found the reading girl print for 99 cents at Goodwill and had to bring her home. I'm not sure where she'll wind up but I thought she was perfect to include in todays post.