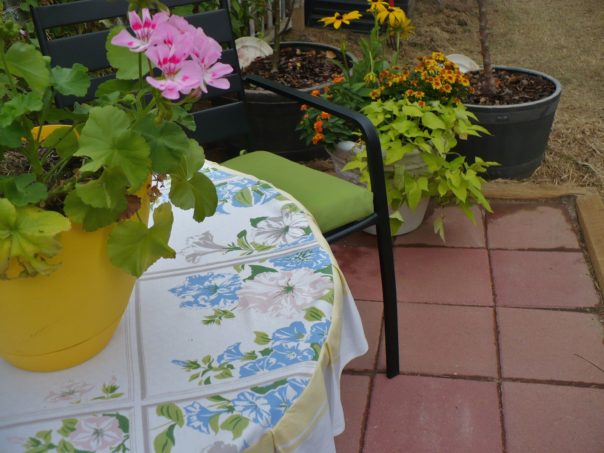 My daughter and I finished building our patio in the veggie garden. Finally, one large project completed and it's our last project for the summer since she has to go back to school in a week. I've so enjoyed having my girl work with me this summer!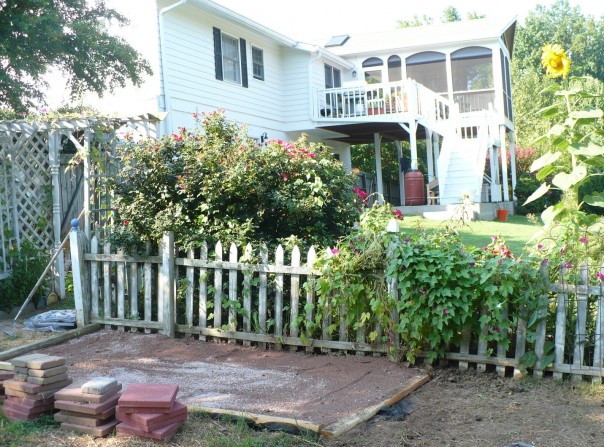 Disclosure: This post may contain affiliate links to Amazon and/or Etsy, which means that I may earn a small commission from some of the links in this post. Please see our Disclosure Page for more information.
To install the pavers we first laid down some landscaping fabric to try to keep the are as weed free as possible  and then a layer of paver base that was crushed stone.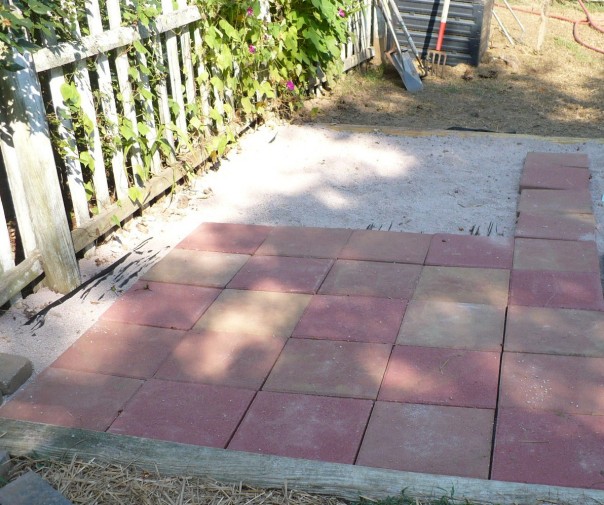 Then we laid our pavers. Installing the pavers wasn't easy. We tried to keep them level but that area is on a slope so it's "sort of level" and then we brushed some paver sand in between.  Now mind you, we've never built a  patio before. So there may be another way to go about it. But this was what we did and we're very happy with the results.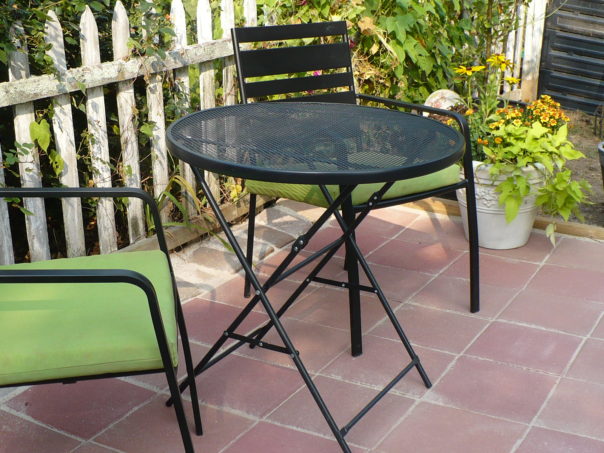 We were lucky to be able to get the last two of these chairs and the table on clearance at Target.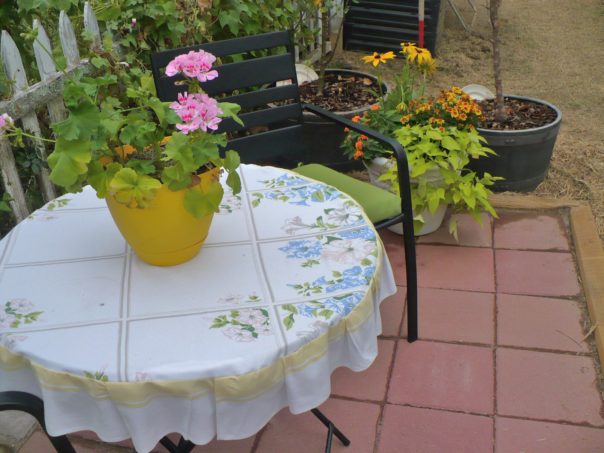 I made a little tablecloth from an old vintage one that had holes. So I won't mind keeping it outside.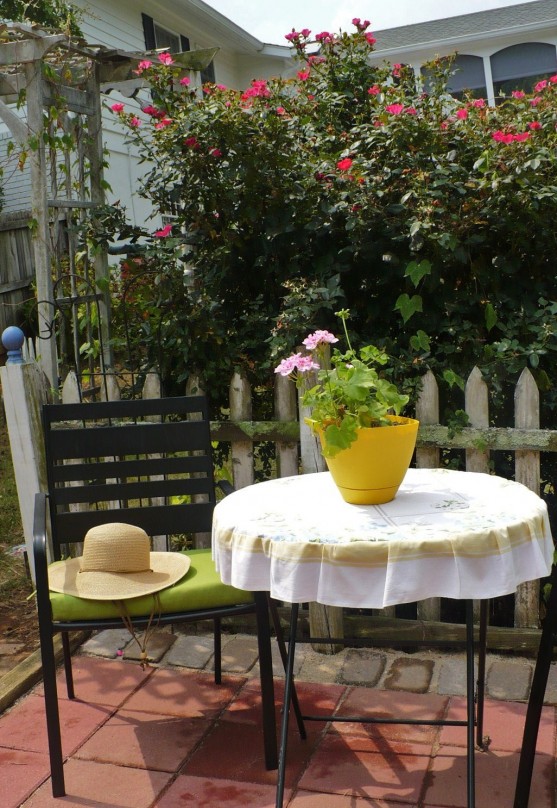 I now have a place to sit and rest when gardening or just when I want to enjoy the veggie garden. Since I plant flowers with the vegetables it really looks so pretty in the spring and summer. Lots of butterflies and bees flying around!
I placed my two columnar apples trees (which I purchased from Stark Bros. catalog) on one side of the patio area to enclose it and separate it from the compost area. These are only two year old trees so I haven't gotten any fruit yet. The one close to the picket fence is Emerald Spire and the other is Scarlet Spire.
Columnar trees are good solutions for those of you who have small yards or just patio space but want apple trees.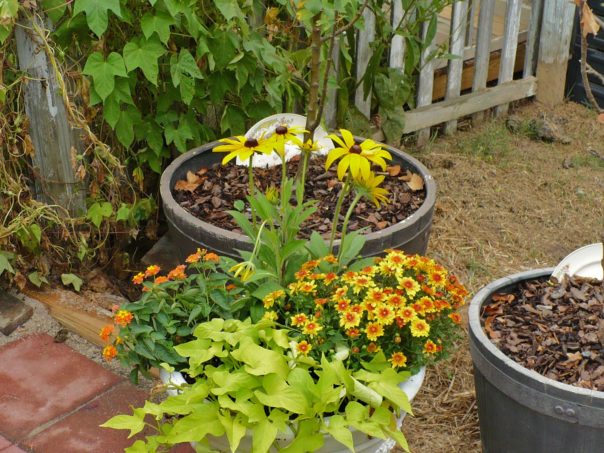 The bees are loving this container planted with  all these yellow  & orange flowers!
I think it's so important to have different outdoor rooms in your yard where you can sit and enjoy all the work you put into your garden!