My world IS literally green! It was yellow with inches of pollen every where. But now it's green since the trees are leafing out!  I would say spring is here in Georgia. Which means it's time to get the screened porch ready for us to enjoy.  It's my favorite room in this house!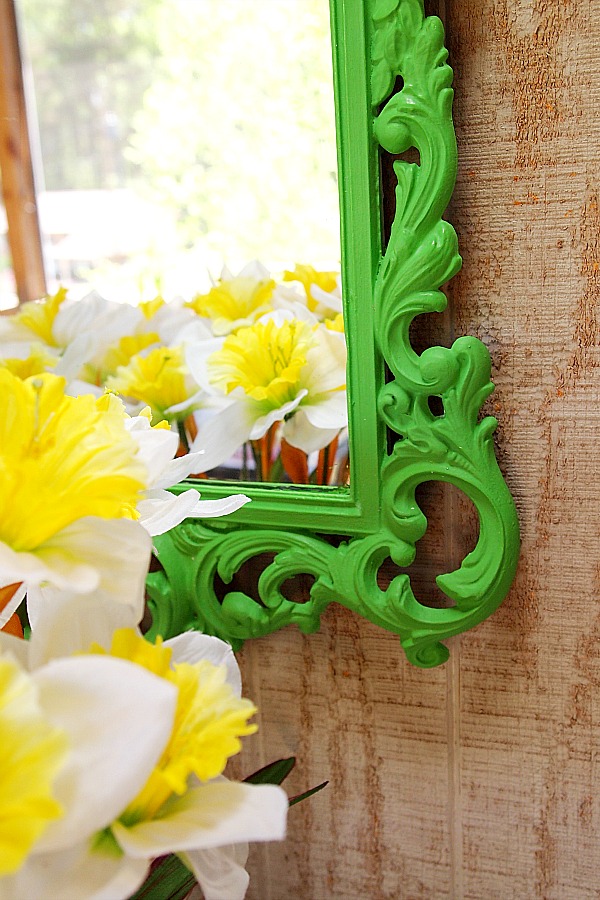 This year my colors are going to be lots of green, with some blue and white. That way I can re-use most of the things I already have with just a bit of tweaking.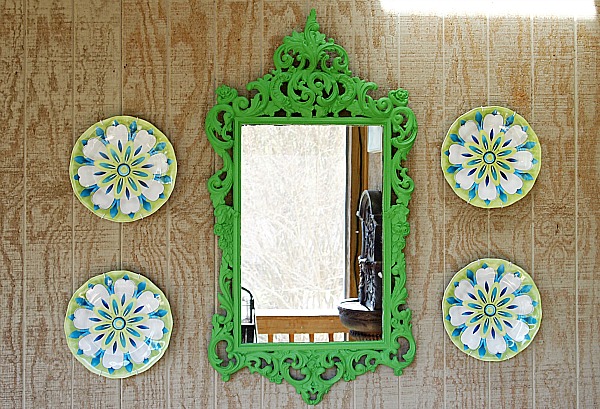 Disclosure: This post may contain affiliate links to Amazon and/or Etsy, which means that I may earn a small commission from some of the links in this post. Please see our Disclosure Page for more information.
With that in mind, I just wanted to share a quick little update I started in the porch a few days ago.  I painted my mirror green and got some new plates. These are melamine plates from TJMaxx.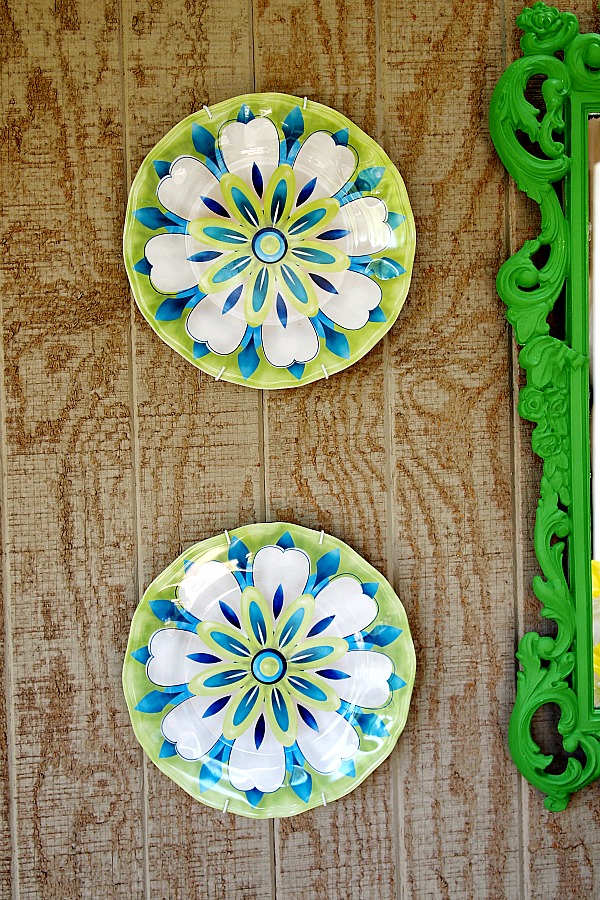 I usually hang real plates but I don't have any that are these colors so it was a small investment to get the look I want this year.
I think I've painted this mirror about 6 or 7 times. This is what it looked like one summer.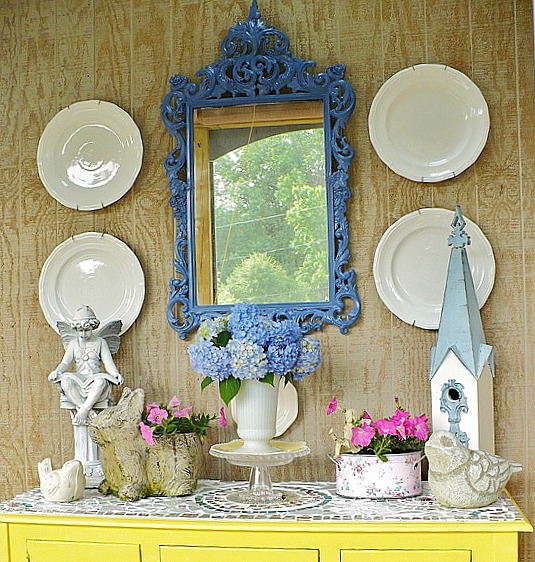 Last fall I painted it white and used my Johnson Brothers Friendly Village plates.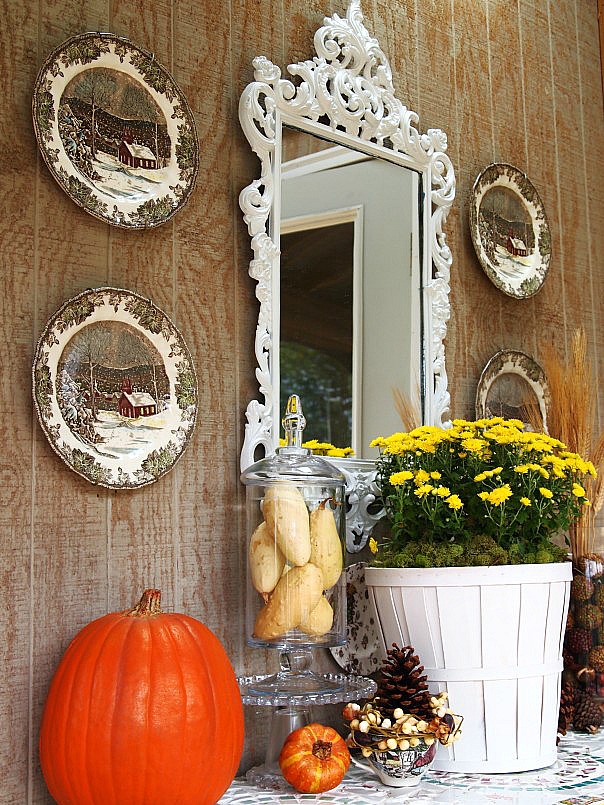 I just keep re-painting it and accessorizing around it with different things to get a new look.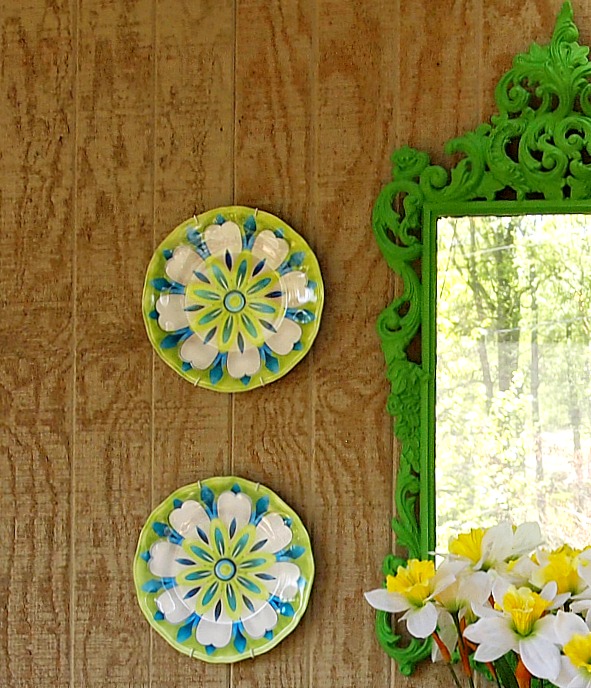 This year the color is GREEN!