I haven't shared any thrifty finds with you guys in a long time. Mainly because I didn't go thrifting or shopping even (except for groceries and necessities) for most of last year. Since we had planned on moving, I was more in the getting rid of mode but now that we know we're staying put for the next few years….well…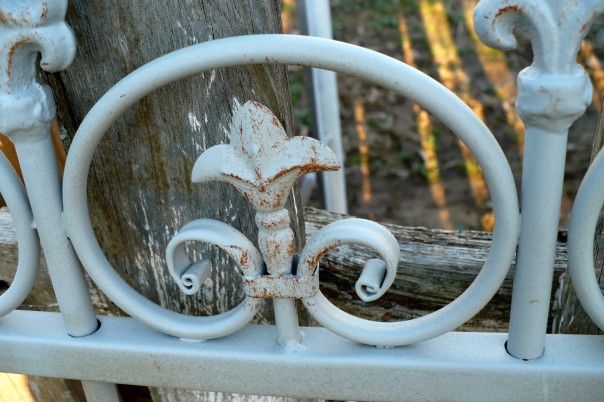 L

e

t

T

h

e

T

h

r

i

f

t

i

n

g

B

e

g

i

n

!

Disclosure: This post may contain affiliate links to Amazon and/or Etsy, which means that I may earn a small commission from some of the links in this post. Please see our Disclosure Page for more information.

…within reason 🙂

So a few weeks ago I  went to TJMaxx to look for a desk and a chair – didn't find anything – I was walking around just looking… when I spy this….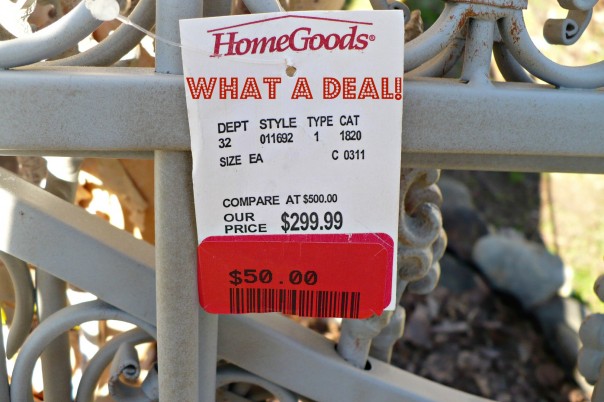 A garden gate! I guess it's made out of aluminum or iron. Anyway, it's heavy!
I can't tell you how many women stopped me on my way to the register to ask me about it and then share all their good ideas of what they would do with it!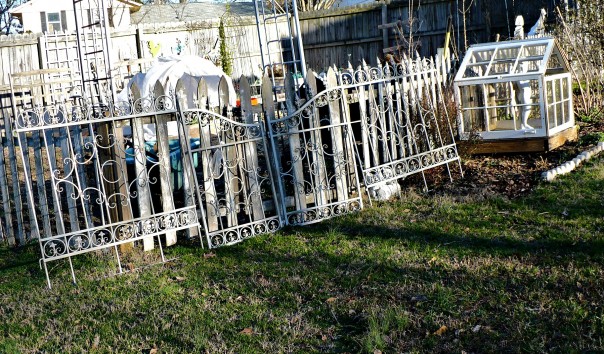 I'm pretty sure I'm using it in my garden somewhere. I may use a piece here and there or I may use it together as it was intended. Or I may use some of it in the house. So many options!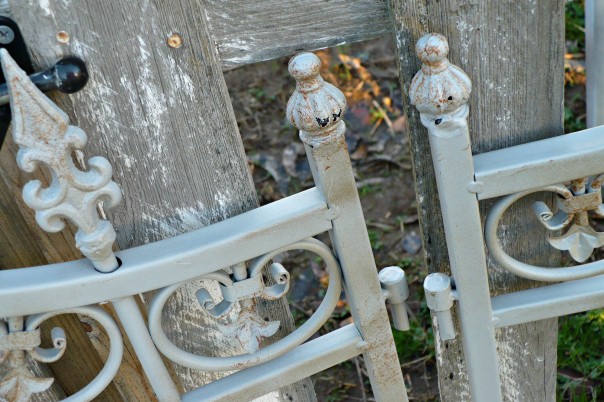 Pretty cool right? On to two other fun items.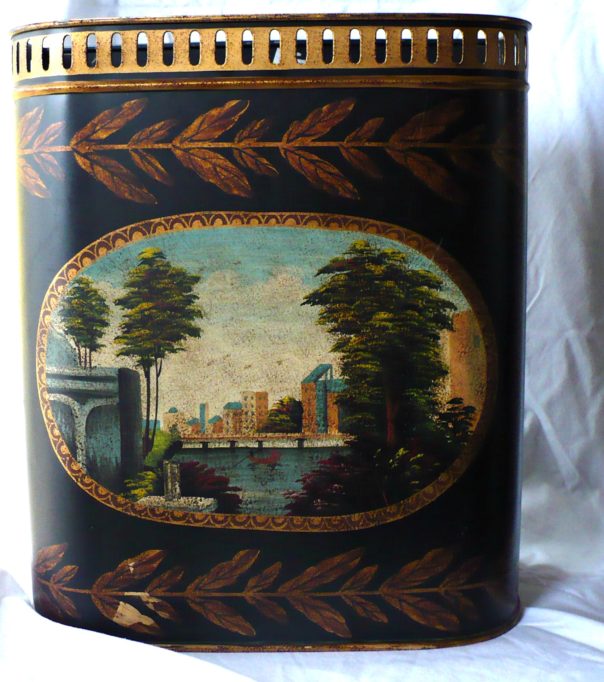 This I actually got for free from a neighbor at the end of her garage sale. She was putting things that didn't sell by the curb for people to take. She had marked it $8 and I guess no one wanted it at that price? I'm going to use it as a garbage can for my office.
My last thrifty item is this vintage Federal Glass snack  set from Goodwill $1.25. I'd love to find at least three more.  I did check etsy and the going rate is $7-$10 a set! I'll wait.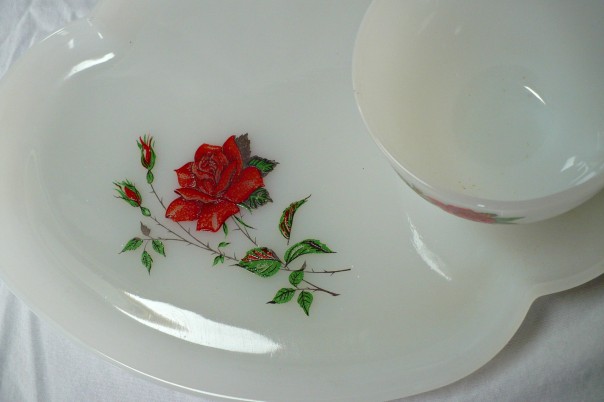 Well those are my recent thrifty finds.
Have you found any treasures lately?