Hi everyone! I already had a fireplace mantle, but as part of my all over home makeover I wanted to make it larger and more functional. So here's how we added to it to make more of a faux fireplace.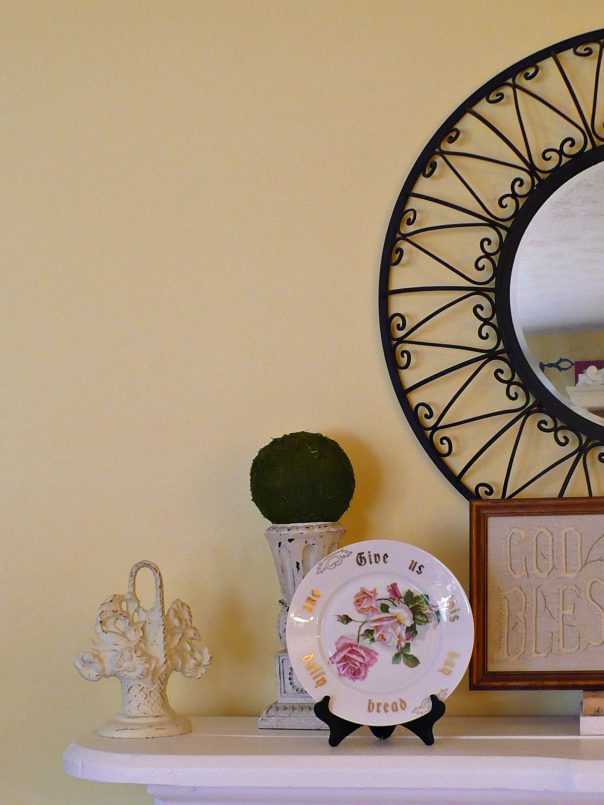 When we first made it I had purchased a mantel at the Lakewood Flea Market in Atlanta and we just added a back to it so it would be freestanding (so we wouldn't have to attach just a mantel to the wall). But it wasn't deep enough to put candles in and it was hard to decorate as it was basically  just a narrow ledge. You can find mantle kits at all the big box stores (also try thrift stores, Habitat Re-Stores etc).
Disclosure: This post may contain affiliate links to Amazon and/or Etsy, which means that I may earn a small commission from some of the links in this post. Please see our Disclosure Page for more information.
I love how it turned out! If you're not interested in the process, just scroll down to the bottom of this post where the decorated mantel photos are 🙂
How to make a faux fireplace if you already have a mantel
I'm not going to tell you where to nail everything and what kind of wood to get etc. This is more of a pictorial how to make a faux fireplace so you can get an idea of how to do it yourself.
So here's what it looked like. As you can see it's quite narrow.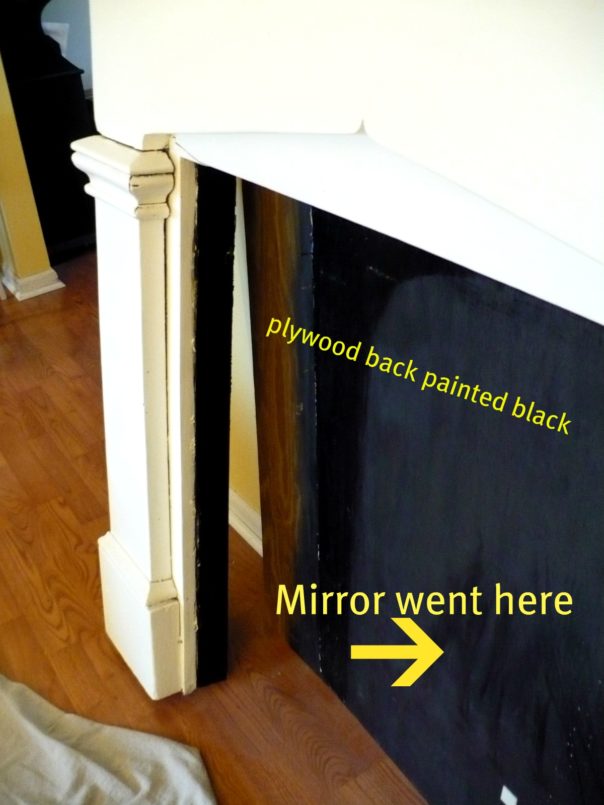 The first thing we did was remove the backing we had attached years ago. I also had a mirror attached which I removed. But if you just have a mantel you of course wouldn't need to do this step.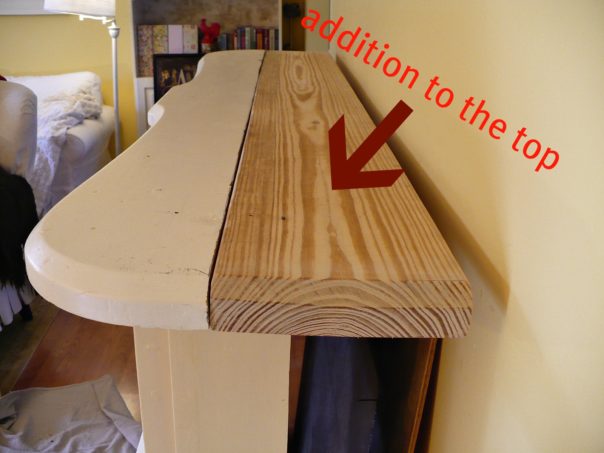 The second thing thing we did was to add to the top.  I could have chosen to build a new top so that it would be one piece but I liked the one I had.  So you have to find a piece of wood that's the same thickness as the original mantel top.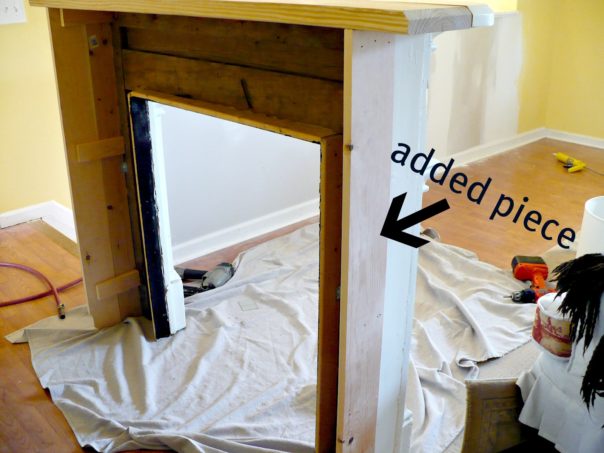 Then we added another piece of wood to extends the sides and make it deeper.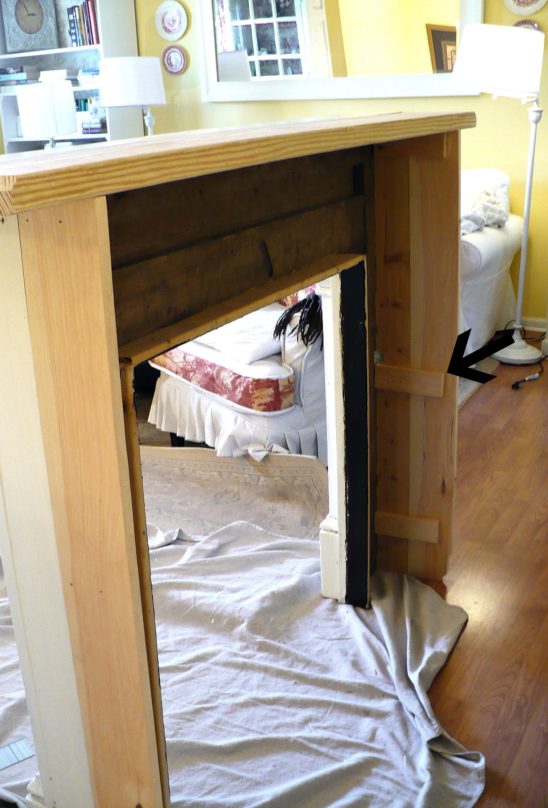 This is the how the new piece was added. You could also use metal brackets to attach the two pieces to each other.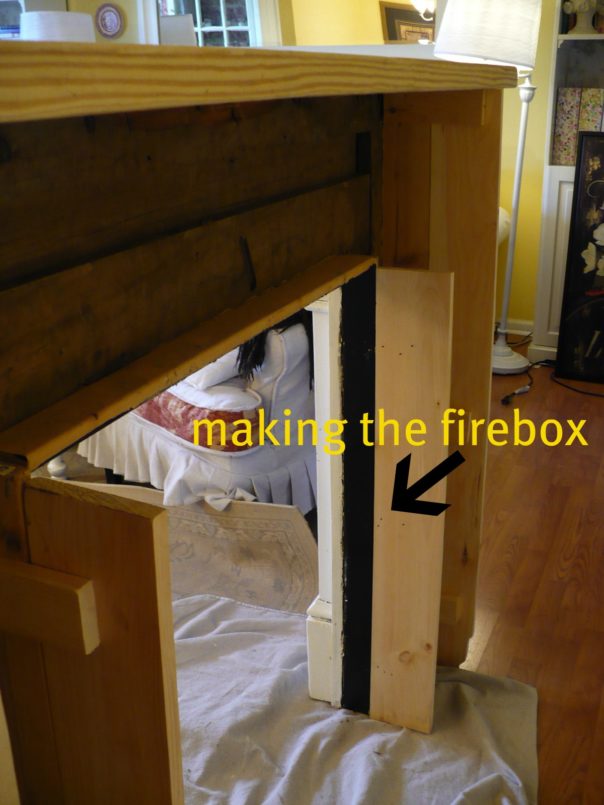 That's all for the sides. Then we started working on the inside or what would be tthe firebox.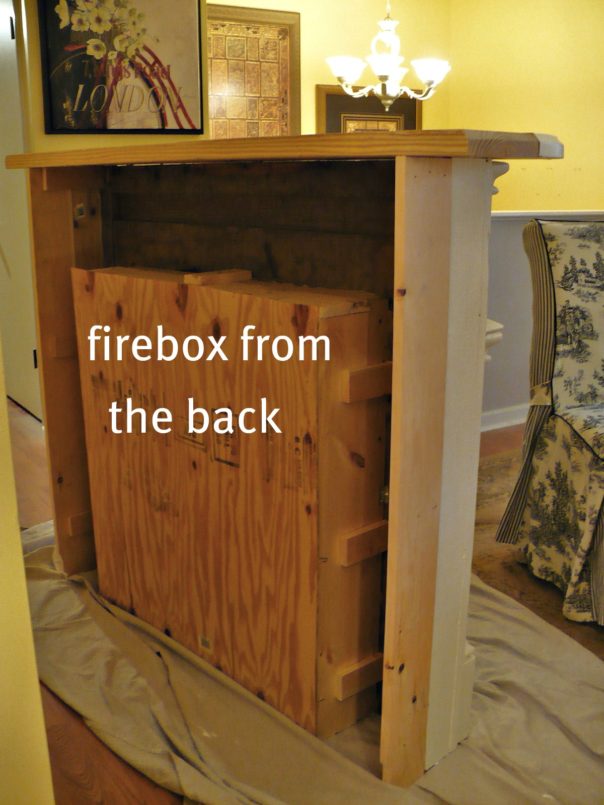 We boxed in the opening by adding sides a top and re-attaching the back ((which we cut down to just fit the inside opening).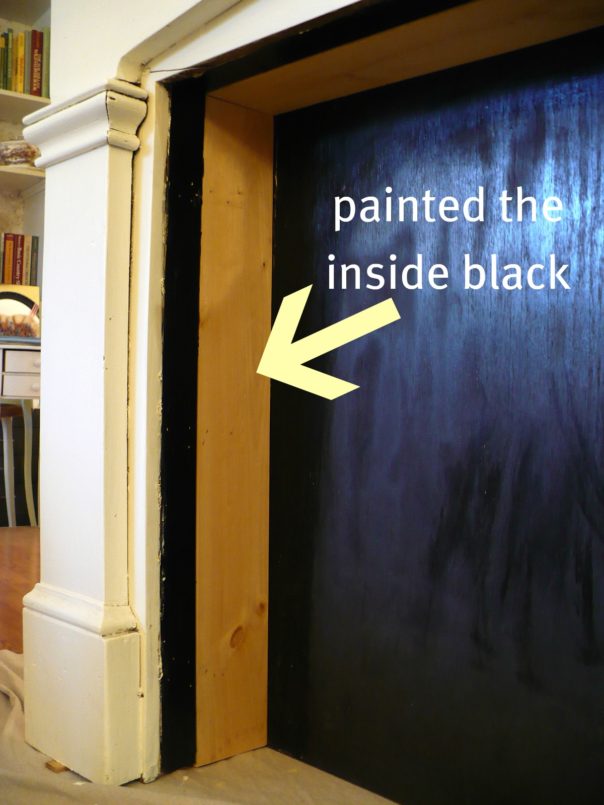 The firebox from the front.  It took us about 2 hours to do all of this.
Here it is all painted! I threw this little display together just to see how much more space I have to work with.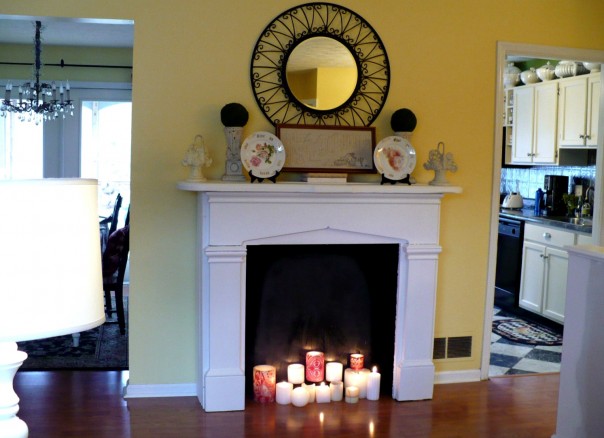 The firebox area is so big now that I have to buy some more white candles. I didn't have to fill the firebox area!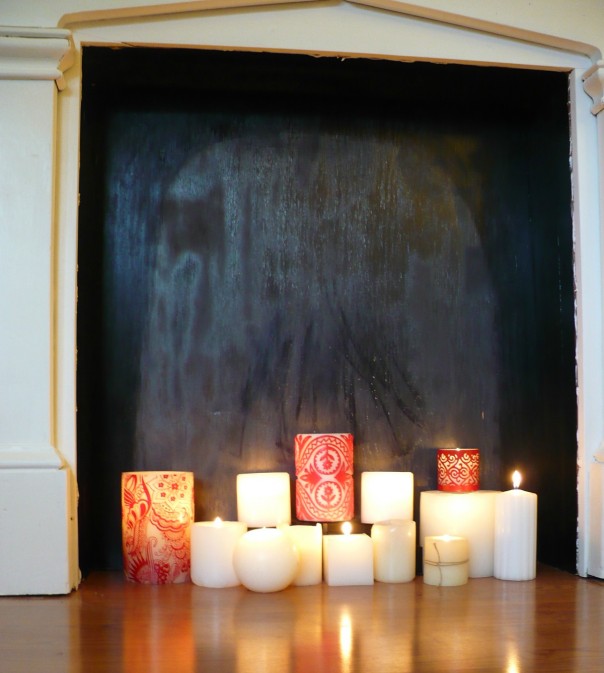 I'm not totally done with it.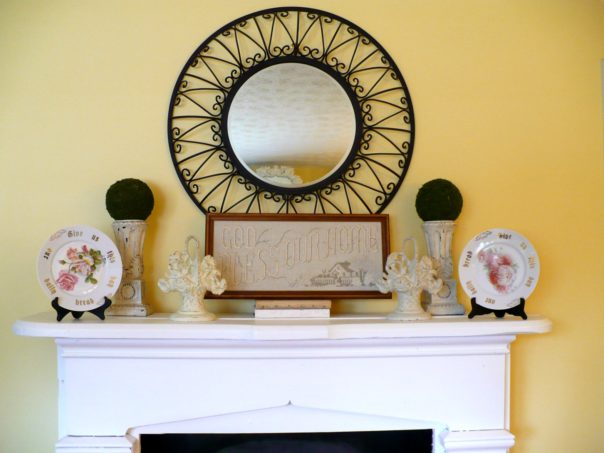 I'm going to move it and I'm going to sit it on some tile so it'll look more like a hearth. I'm also going to do something with the back so it won't be just solid black. I'll probably re-attach a mirror and tile around it or something like that.
Check out this fireplace after I added ceiling tins to the back & marble tiles as a hearth  here!