It was over a year ago that I started talking about how my poor front stairs need repainting and how I  was looking around for ideas. Here's the post with some of the ideas I was considering for making over my stairs – Painted Stair Ideas.
I didn't do what I thought I was going to do…as usual.  But I did finally do something! It took me a long time to finish these stairs  (are you surprised?).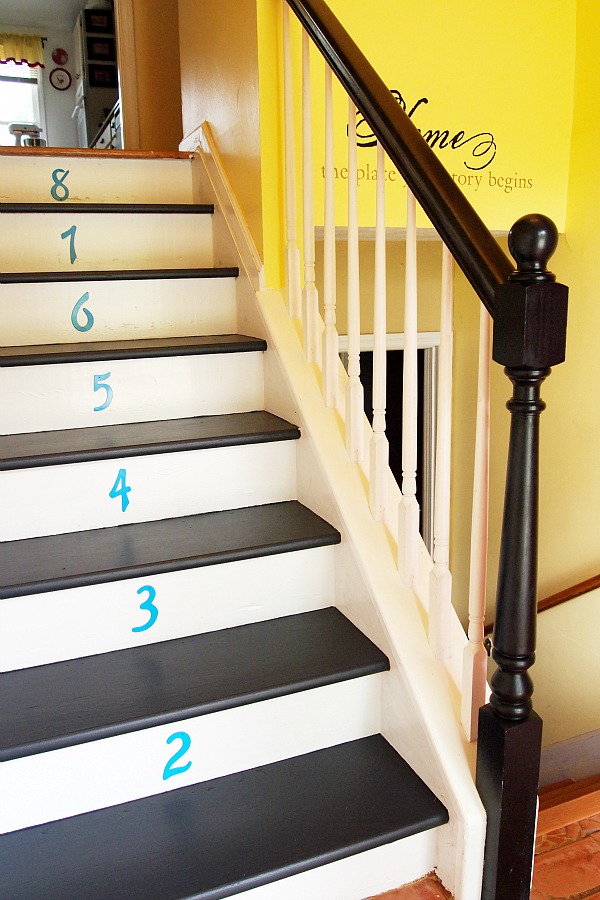 Disclosure: This post may contain affiliate links to Amazon and/or Etsy, which means that I may earn a small commission from some of the links in this post. Please see our Disclosure Page for more information.
I started them last year and for  the longest time they just had primer on the risers and one coat of paint on the steps. Which of course wore away in  a few months and was embarassing since these are the first things you see when I open the door.
This is a easy way to add some drama to your stairs without going overboard!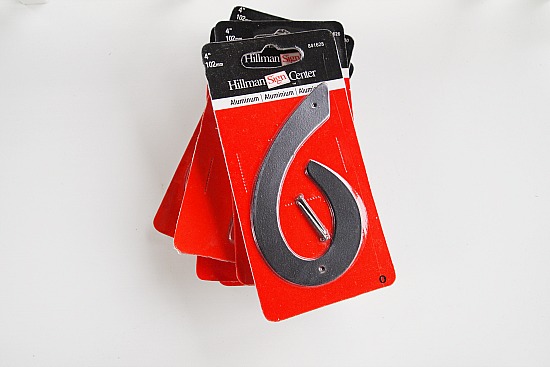 I used these house numbers from Home Depot and spray painted them aqua and sealed them. They were the flatest cheapest numbers that HD carries. They come with really long nails which I used on one number and then I realized I could use shorter finshing nails instead and save me some hammer'n. I used porch and floor paint from Lowe's for the steps and semi-gloss  for the risers. I figured semi-gloss is easy to wipe down.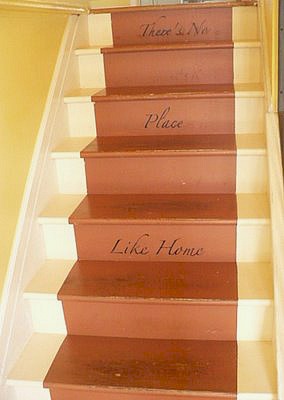 This is how they originally looked (except much more worn). This is from my old camera so please excuse the quality of the photo. I had painted the steps a cream color and then painted a runner in a terra cotta color down the middle. I  used a wall decal which I separated and added to my risers. I did this when we first moved in and took the nasty carpeting off the steps. They were in bad shape and we didn't have money or time to totally redo them so I painted them and they lasted over 7 years! And that's with us constantly using them plus a dog!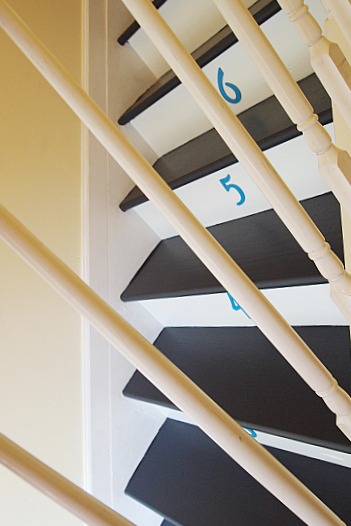 I thought black and white would be classic and blue numbers would be fun!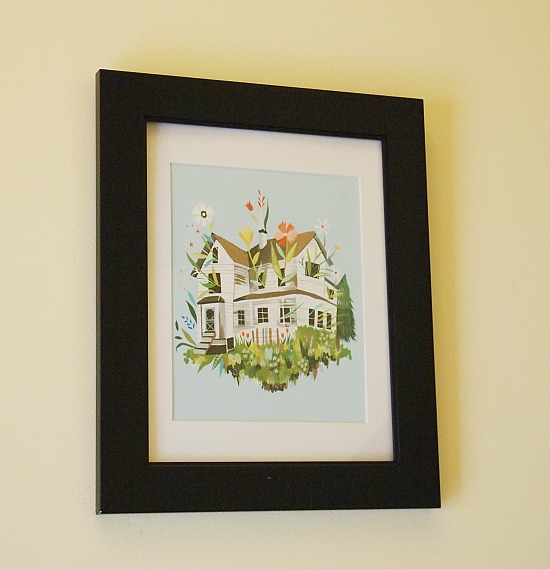 My color inspiration was one of my Katie Daisy prints I have hanging in the foyer. It's called Magic Farmhouse.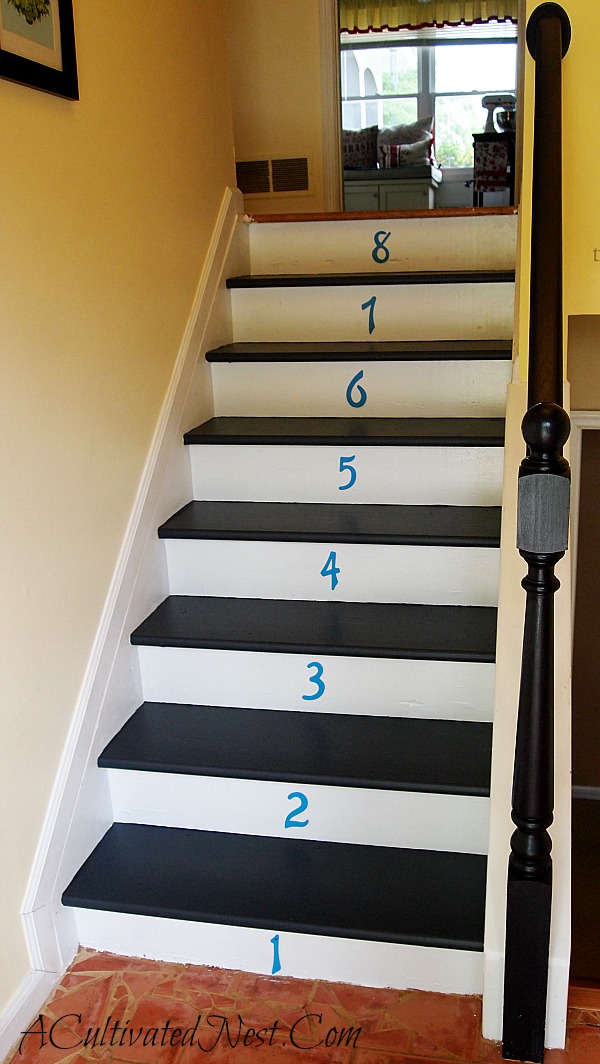 I'm so happy to mark that project off my to do list!