I have three rain barrels and they sure do come in handy! Especially during the summer when we have water restrictions. They also help keep my water bill down in the summer when my garden needs lots of water. Here's a very easy way to make your own rain barrel out of a garbage can!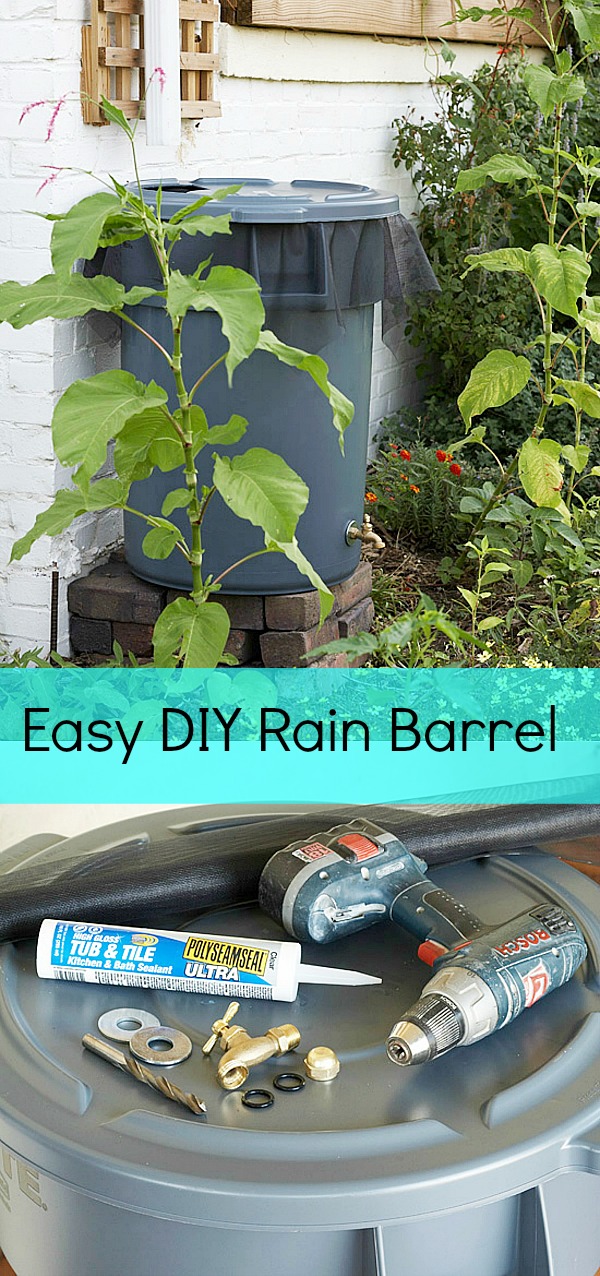 We have two of our rain barrels hooked up to downspouts on the house and we added a gutter to our barn and have one barrel on a downspout there.  You do need to elevate your barrels to get the water flowing from the spigots.
DIY Rain Barrel
Supplies:
1 large plastic garbage can (the larger it is, the more water you can collect, but if you have a small garden a small one is still very helpful)

 1 tube of watertight sealant or roll of Teflon tape for plumbing

 2 rubber washers

 2 metal washers

 1 hose clamp

1 spigot

 A drill

 Landscaping fabric

Directions:
Disclosure: This post may contain affiliate links to Amazon and/or Etsy, which means that I may earn a small commission from some of the links in this post. Please see our Disclosure Page for more information.
For the tutorial on how to make your rain barrel go to Better Homes & Gardens – it's really easy!