Yep, my hydrangeas are very blue this year except this one which is more purple.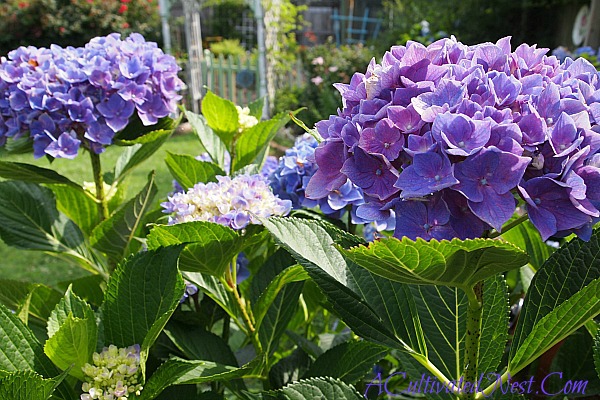 Isn't it gorgeous! I was so lucky that it was here when we bought the house. It was the only hydrangea in the yard and it was planted under an Apricot with a Dogwood next to it (both trees we've removed).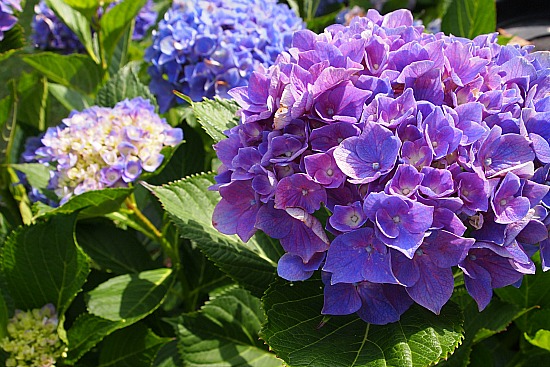 Disclosure: This post may contain affiliate links to Amazon and/or Etsy, which means that I may earn a small commission from some of the links in this post. Please see our Disclosure Page for more information.
It gets the overflow from one of our rain barrels so it's very happy where it is even thought it gets lots of sun now that there are no trees next to it.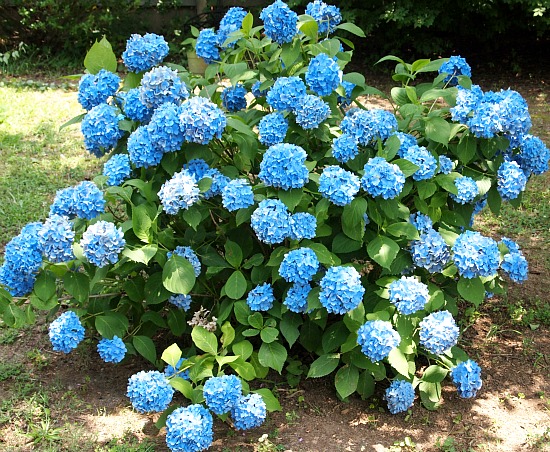 This hydrangea is one that I propagated. I had planted it under a Dogwood which died last year. So far it seems to like being by itself 🙂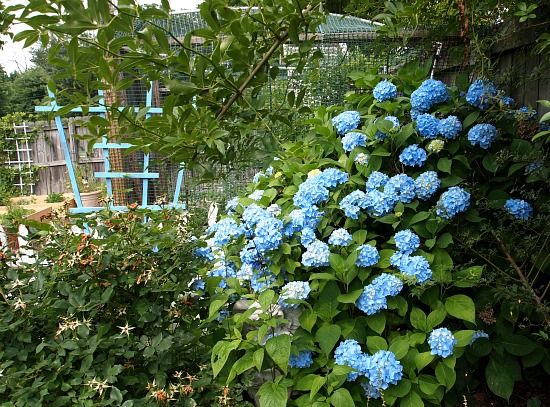 We've had a pretty wet summer so far and since hydrangeas are water hogs, they are loving all this rain!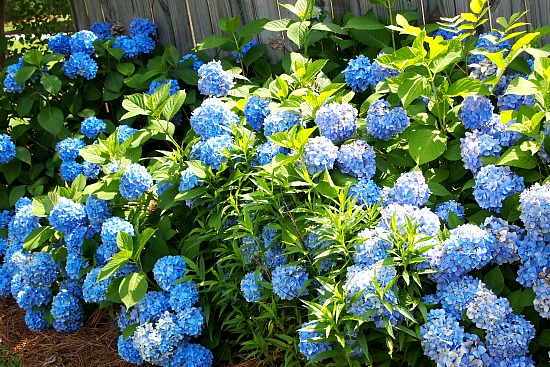 I also wanted to show you this quick project I did for my little Gnome Garden. If you've been reading this blog for any length of time you know that I like Gnomes! So I made my Gnomes a mushroom for their little area.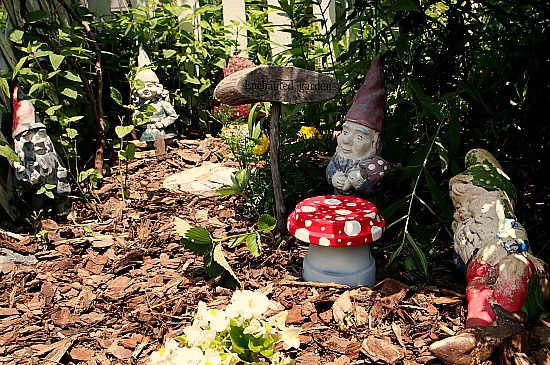 I had everything to make it so it was free! It's just made out of the a clay pot and saucer. The pot is painted white and then you just set the saucer (painted red with white dots) on top.  I sprayed the top with sealer.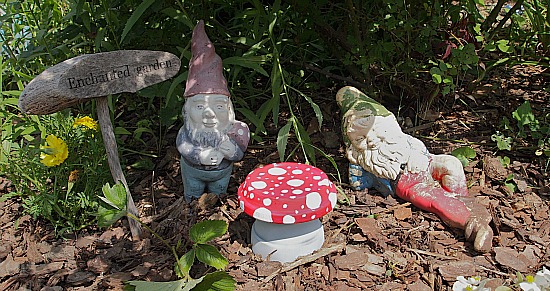 Easy peasy! You can make them any size – it all depends on the size pot and saucer you use.
All my gardens are in full swing so I'll have more photos next week of the vegetable garden and other blooms.
Have a great weekend!