For some reason I got a bee in my bonnet (don't you love that saying – I mean who could ignore a bee in one's bonnet? ) and for weeks I kept thinking about painting the outside part of the doors to my screened in porch.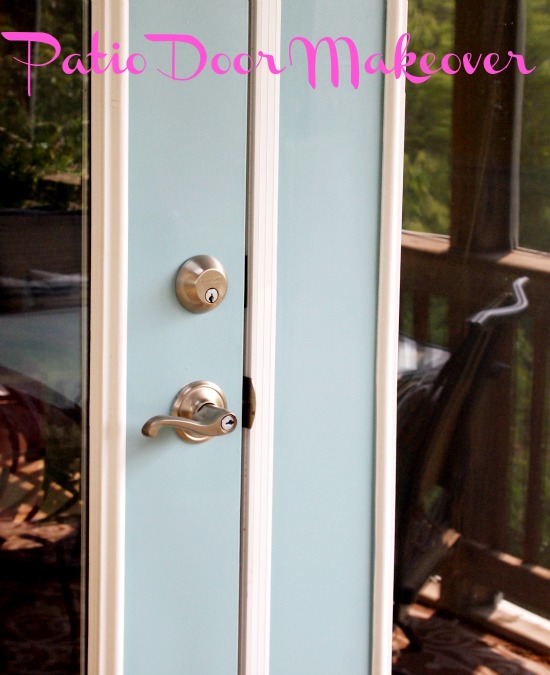 So one day I went to Home Depot and bought a quart of paint and 4 hours later I my patio doors went from o.k. to pretty!  What a quick and easy project! I think it was in the high 80's the day I painted so the paint dried almost as fast as I put it on. Have a look!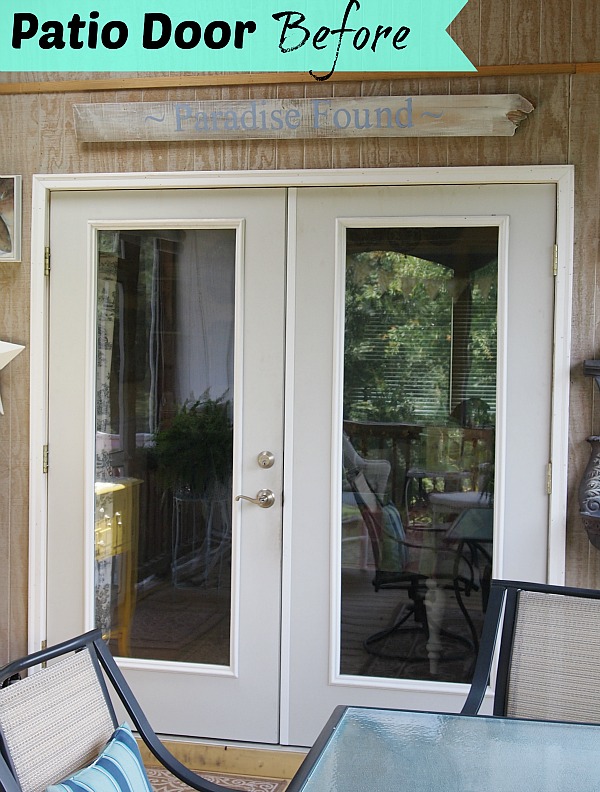 Disclosure: This post may contain affiliate links to Amazon and/or Etsy, which means that I may earn a small commission from some of the links in this post. Please see our Disclosure Page for more information.
The sign above the door is one I painted 4 years ago  from an old leftover fence board we had. It almost looks like driftwood now! You can see the tutorial here.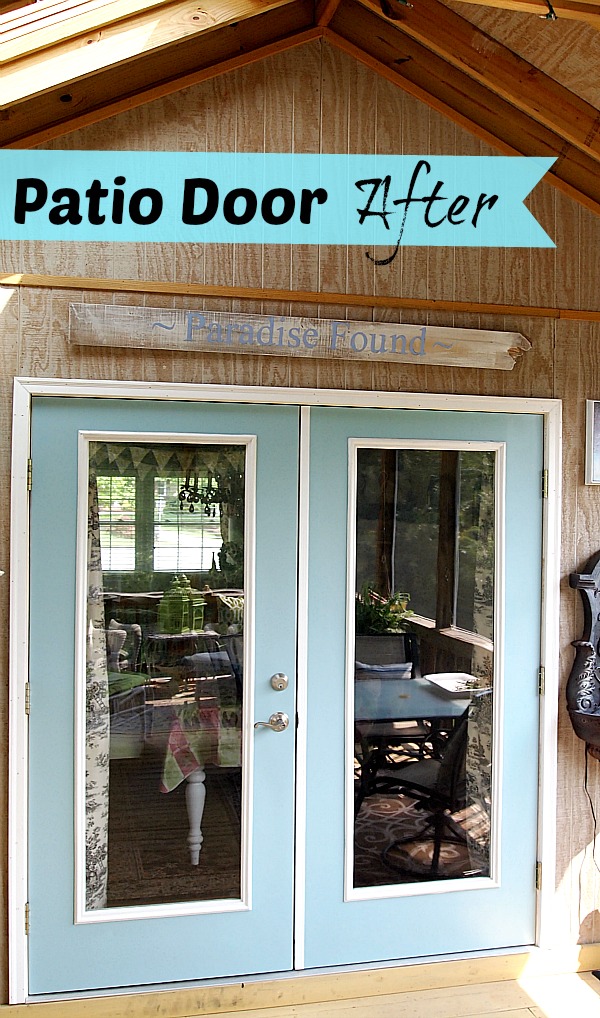 The doors in your home don't have to be  your basic white if you don't want them to be!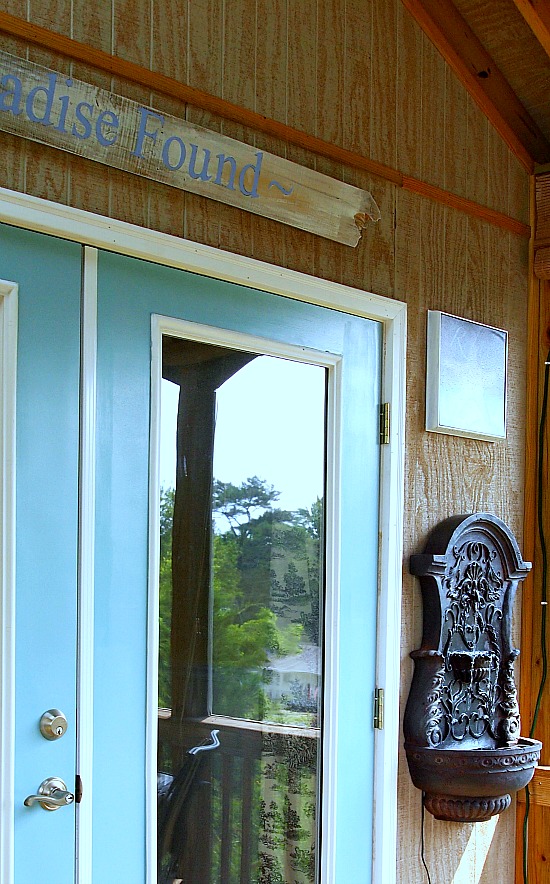 I used Behr Gulfwinds in a semi-gloss. I have quite a bit of paint left that I'll be using for a few more outdoor projects!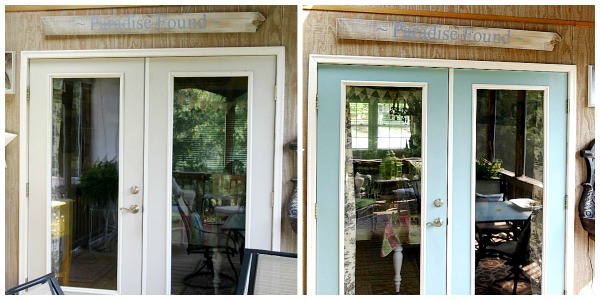 It's so nice to sit outside and look towards the doors and see that pop of pretty color!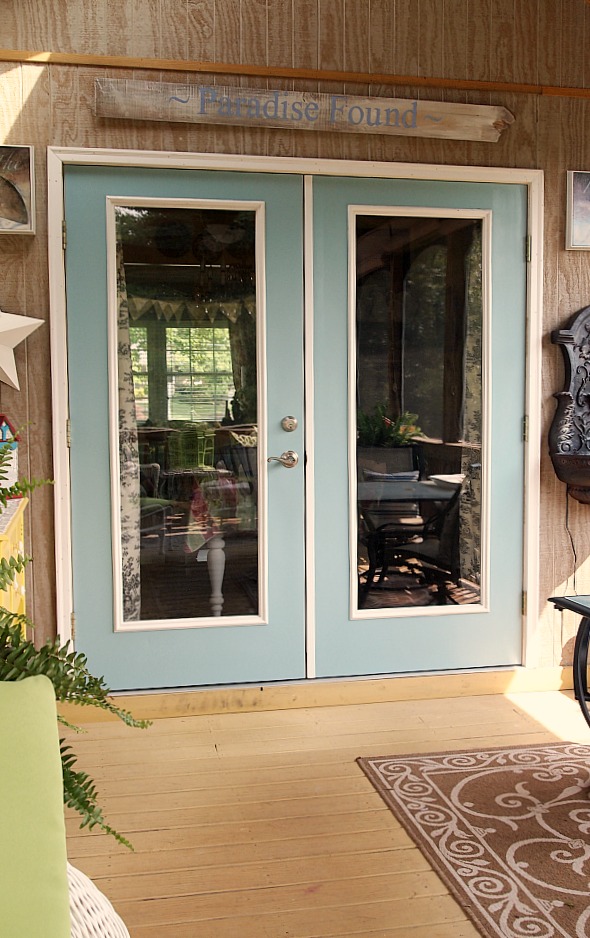 Just a little detail that I think makes my screened porch even nicer to hang out in!