Last fall I had a garage sale and sold quite a number of things – one of them being that chair that I slipcovered a few years ago. It really took up too much space and all the flaws of the slipcover (it was my first and only attempt) had been bothering me for a while. So I sold the old chair last year and bought a new French yellow tufted chair last week!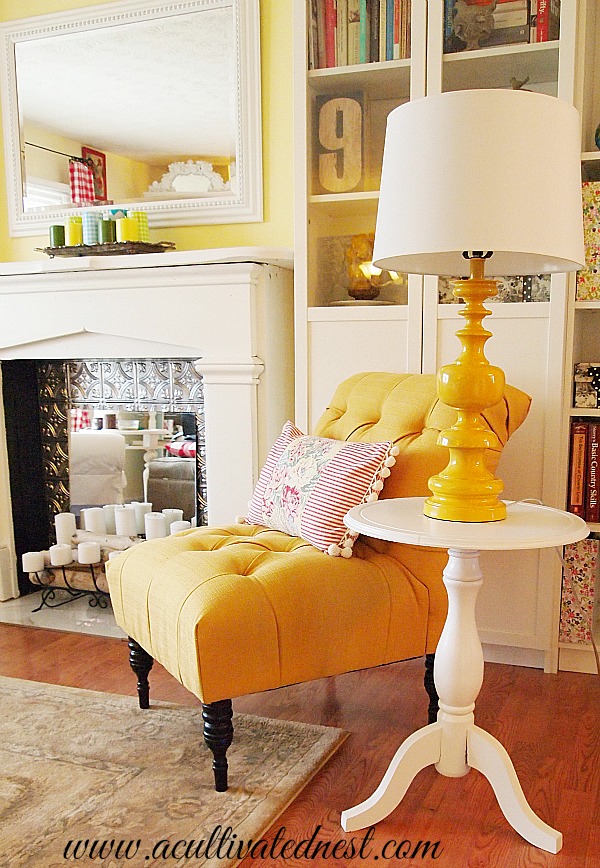 I almost bought another white slipcovered chair from Ikea but I decided I wanted a fun accent chair instead.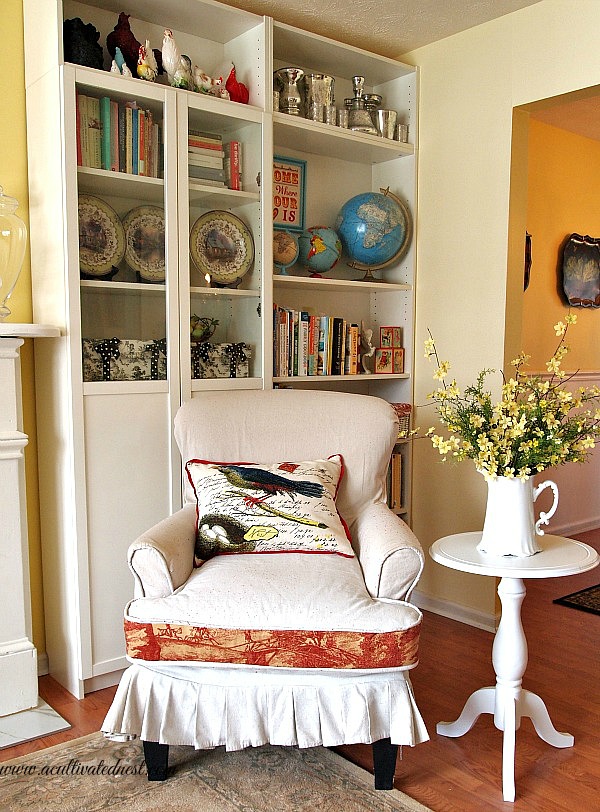 Disclosure: This post may contain affiliate links to Amazon and/or Etsy, which means that I may earn a small commission from some of the links in this post. Please see our Disclosure Page for more information.
This is the one I sold.  I slipcovered it with drop cloths and toile fabric.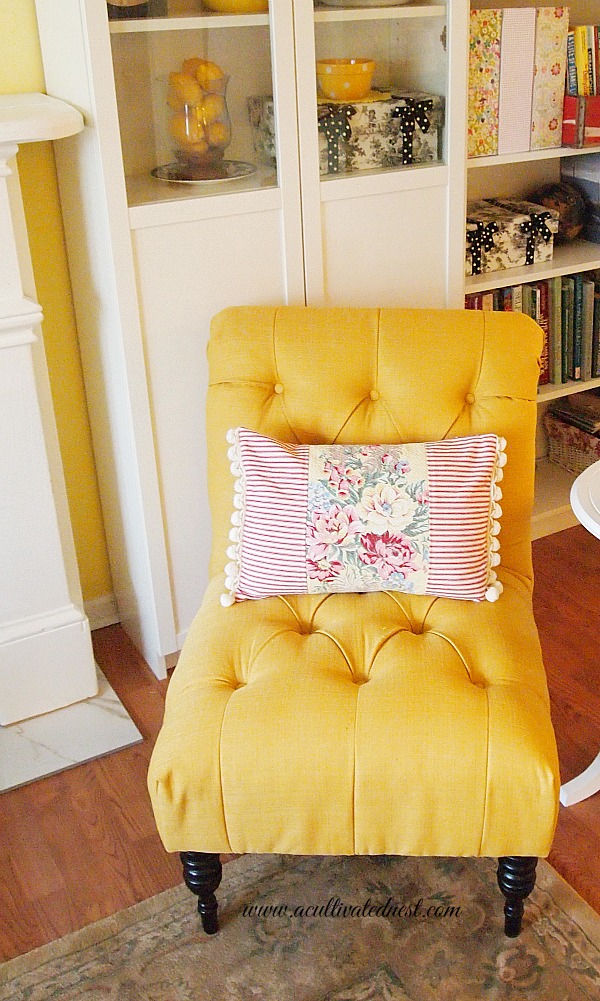 I had chairs in the dining room and my office that I used in my living room during the holidays as needed and we were happy to have more room since the Christmas tree always makes the living room feel so much smaller.  So I was in no hurry to replace the chair I sold.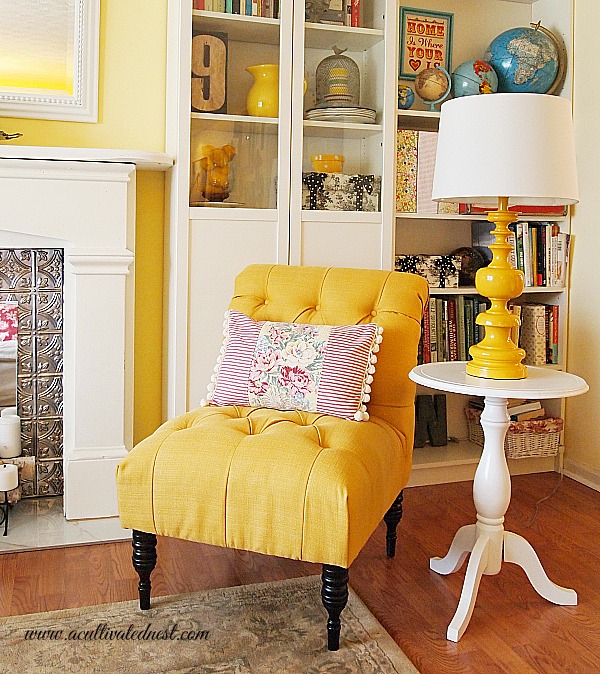 This chair is comfortable, love, love, love the color AND the legs! I found this at Target on-line. $132 on sale. Plus I had it in my cart and didn't check out right away and the next day they sent me a $5 off coupon! The lamp is from Target too, but I've had that for over a year.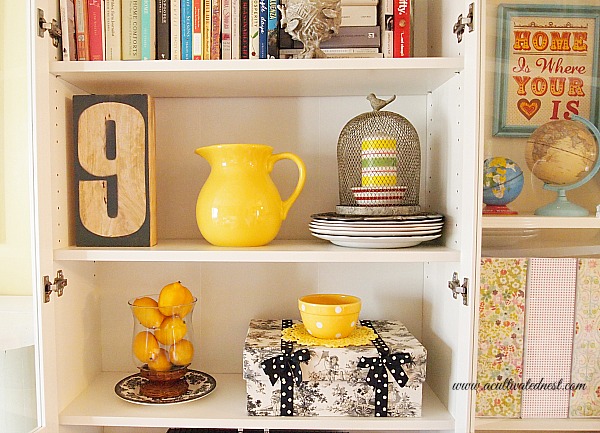 I added some yellow accessories to the bookcases behind the chair.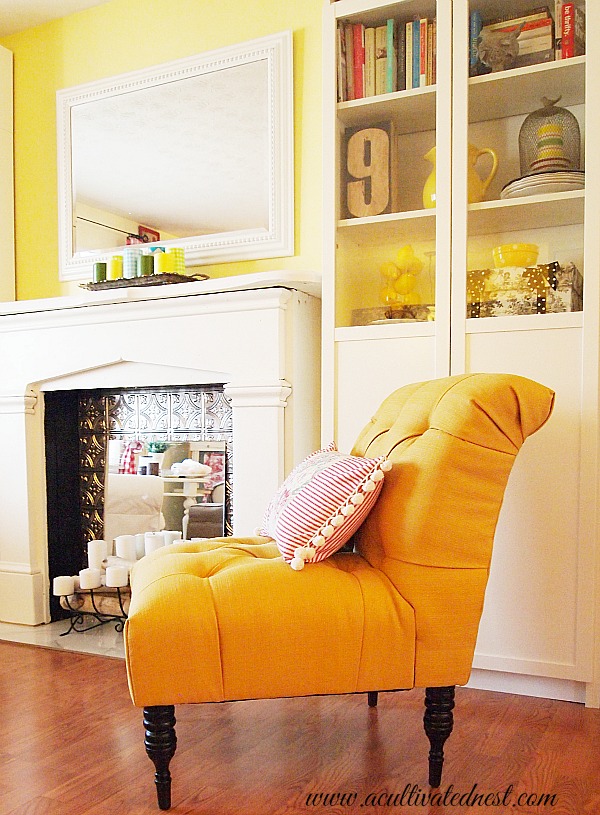 I'm very happy I took my time and found this chair! Yellow is my second favorite color! It's such a cheery color and looks great with red  (which is my #1 favorite color)….as I'm sure you know 🙂