Hi everyone!  I've spent the last few days decluttering and fluffing! I finally put away the last of the Christmas decorations that were in the dining room and decided to start there with a bit of nest fluffing.  I got out some red toile & checkered dining room chair slipcovers that I bought on clearance last year at Pier 1 (actually I think it may have been the year before last)…all the days and years are running together for me lately. 🙂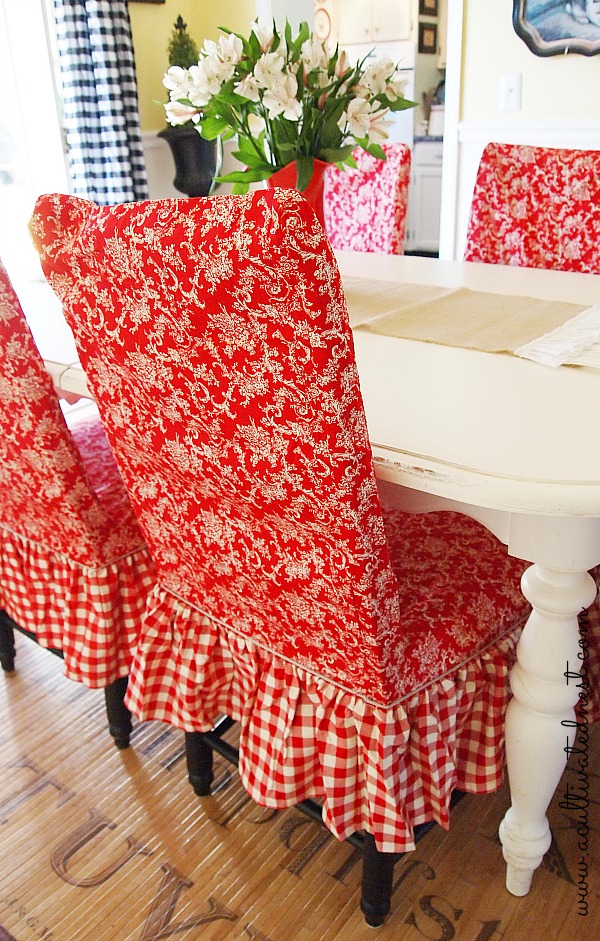 I bought these slipcovers because I was going to use them on the  new parsons chairs that I was planning on buying for the dining room  (I've always hated my dining room chairs) but as usual something came up and I didn't buy new chairs. Anyway, I decided to give those slips a try on my old chairs and they fit fairly well – not perfect – but good enough.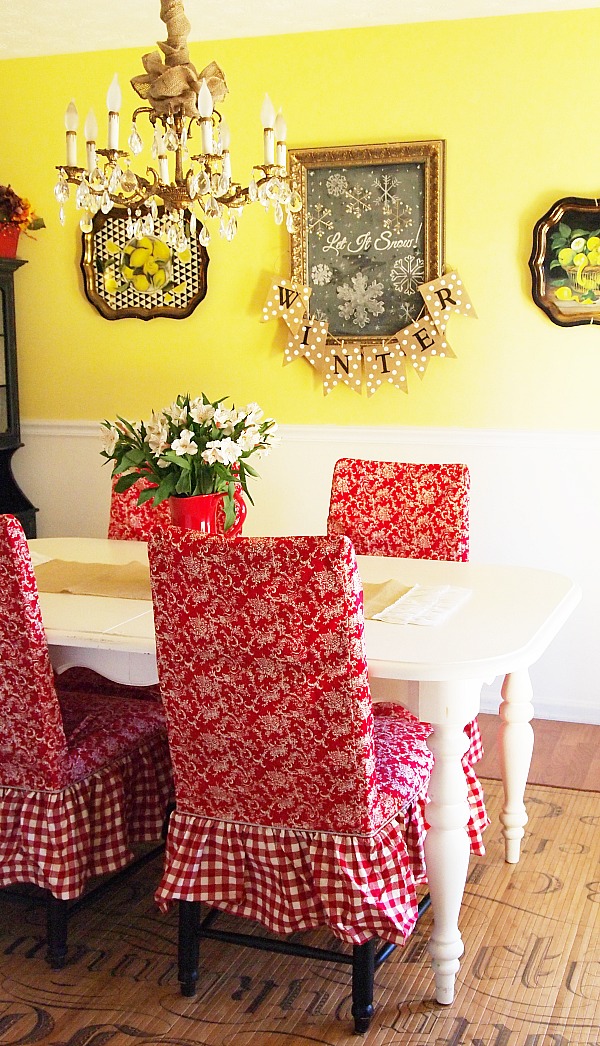 Disclosure: This post may contain affiliate links to Amazon and/or Etsy, which means that I may earn a small commission from some of the links in this post. Please see our Disclosure Page for more information.
Love the way they look and they work so well with the red buffalo check curtains I have in the living room. I'm also loving how all the burlap works with the color of the rug!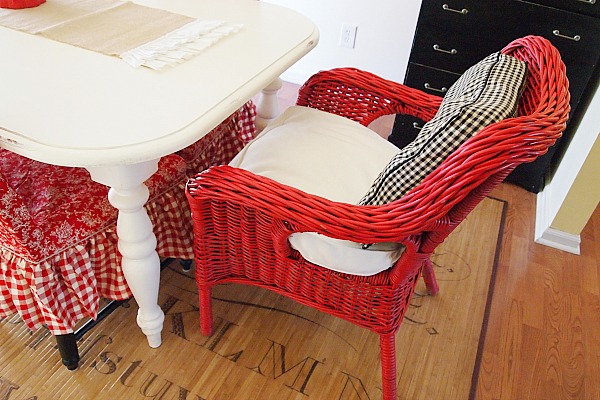 They look really nice with the red wicker chair that used to be in the living room.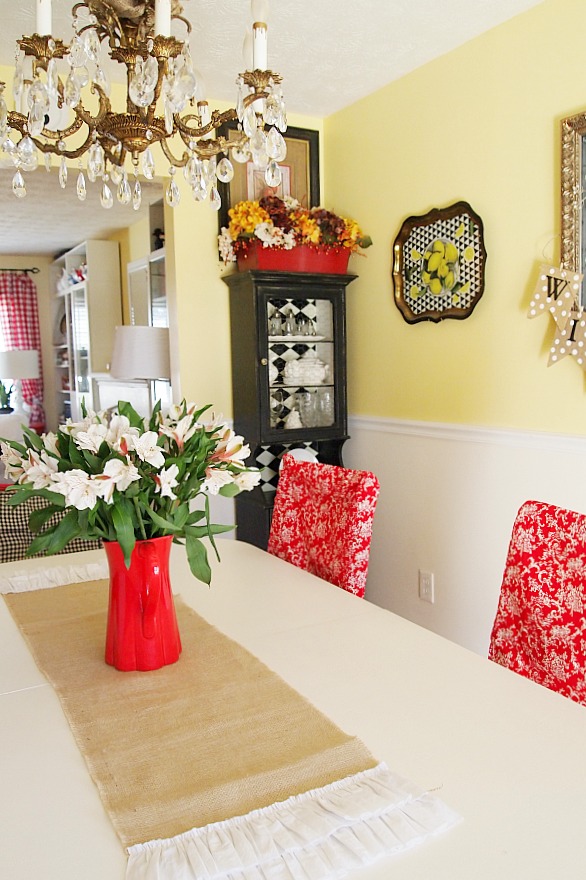 I also treated myself to some inexpensive flowers from Kroger.  The first fresh flowers of this year!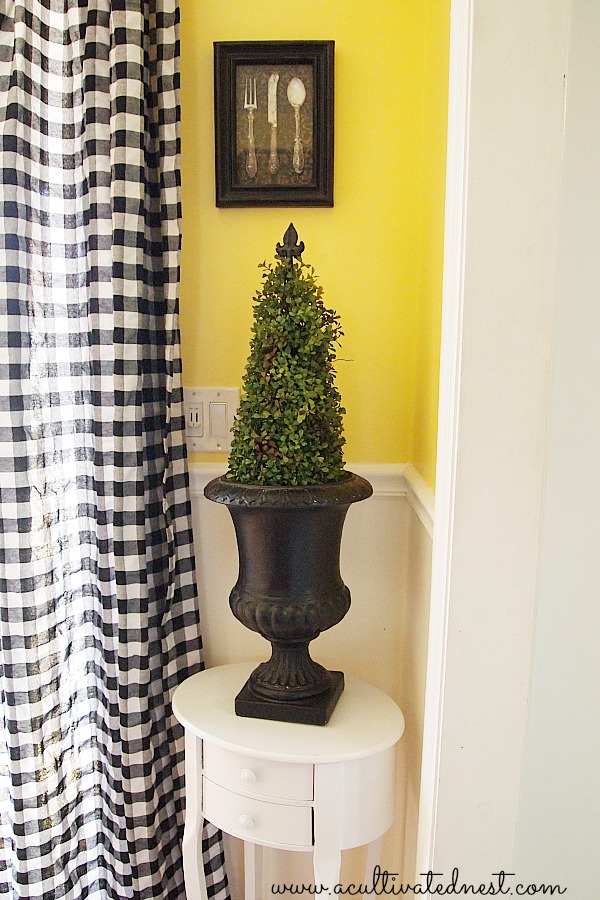 The other thing that I've done so far is I took a fake topiary that was in a little white urn and placed it in my big black urn (I put some plastic bags underneath it to lift it up a bit).  Love how that turned out too!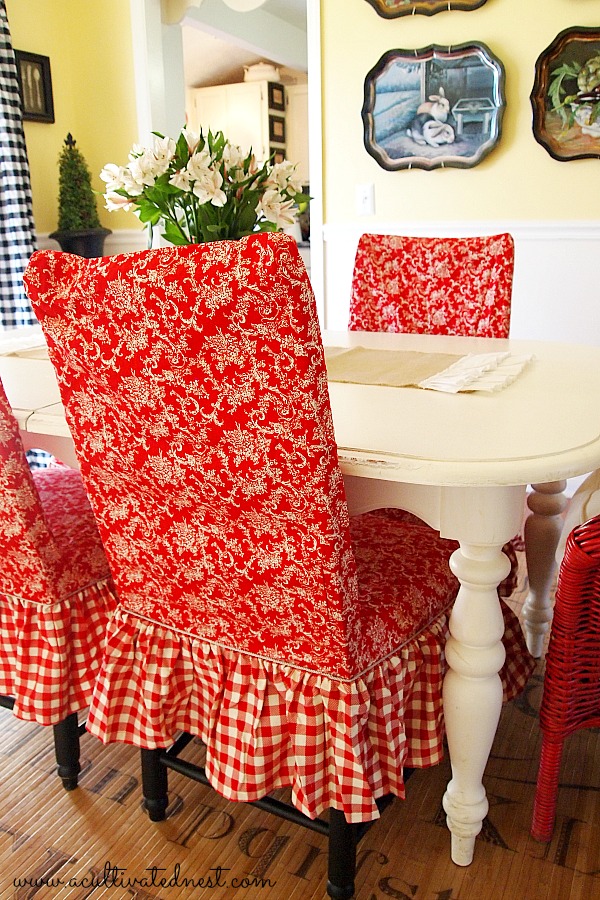 I have a few more things that I want to change around in that room but I'm very happy with the way it's turning out!