I finished repainting the window wall (from pear green to Simply White by Benjamin Moore) and I only have one more wall to do and I'll be done with the hard part of my budget kitchen makeover.  Yay! Then I can get into some fun farmhouse style decorating! Of course, now all the trim looks dinging against the fresh white of the walls….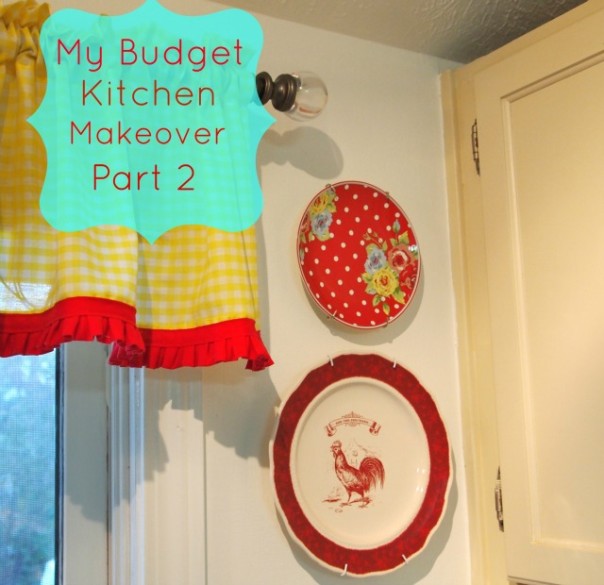 The window wall part of the kitchen is sort of like a little alcove – it even has a slanted ceiling.
Disclosure: This post may contain affiliate links to Amazon and/or Etsy, which means that I may earn a small commission from some of the links in this post. Please see our Disclosure Page for more information.

It was the eat in part of the kitchen when we bought the house 12 years ago (which we don't need since we have a dining room). There was a small, teeny window in here and that's one of the first things I changed all those years ago -I put in that big window. We didn't get a screened porch until many years later, so it used to be really sunny in here in the afternoons.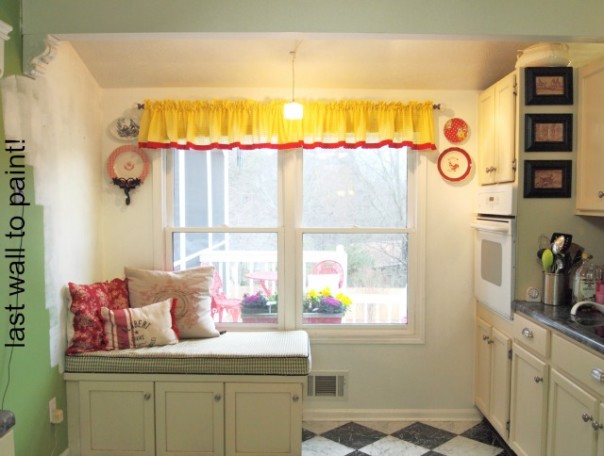 The window seat is made out of the cabinets that you put over a refrigerator.  I wanted there to still be some seating so my family & friends could sit and talk to me while I cooked. But, I don't like a whole lot of people in the kitchen when I'm cooking 🙂  So a little seating was enough for me. I also sit and read if I'm cooking something that needs attention. There's  storage below. Although it's hard to get to. If I was going to do it over again I would have made the seat flip up instead of having the doors open. I think that it's much easier to get things in and out.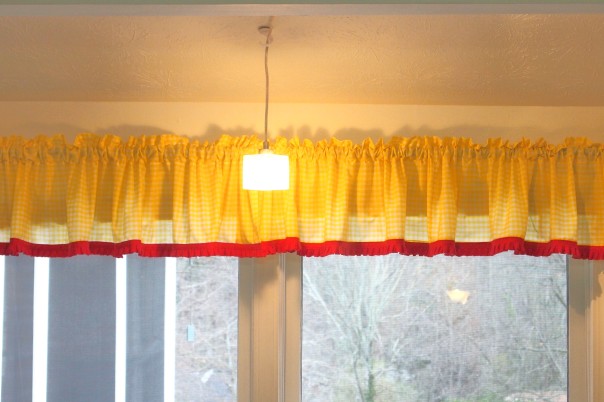 As most of you know, the lighting was one area that I wanted to improve in this kitchen. So I wanted to show you the lighting that we added. We added this small but very illuminating pendant light.  I believe it was $29.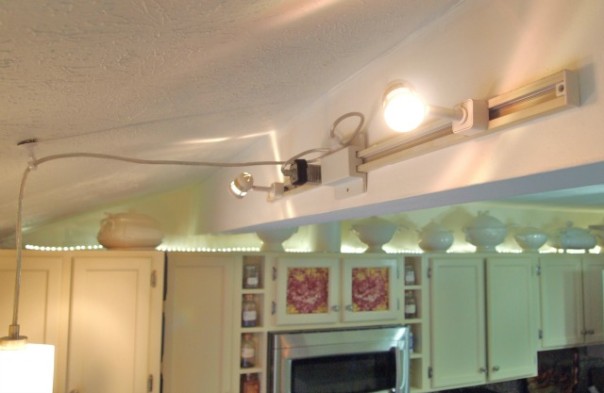 It's connected to a track light we have on the other side of the beam that makes the alcove. The track light is facing out instead of down.  We have two small lights that are facing into the back corners of the kitchen. The light switch to this is on the wall I still have to paint and I'd like to put them on a dimmer so I can control the level of light. I am so happy with this lighting set up! It makes this dark little area so bright now!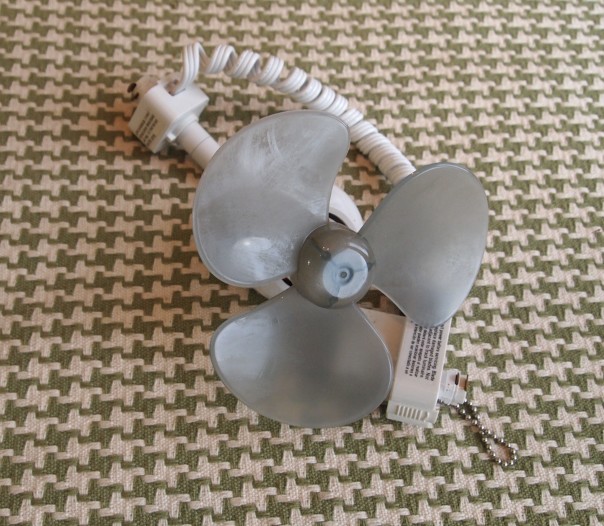 We got this little fan that goes into the track light system at Home Depot about 5 years ago. I don't know if you have to special order it. I haven't seen it on the shelves in quite some time.  In the summer we  switch out one of the little lights for it and it creates a little bit of a breeze in this alcove.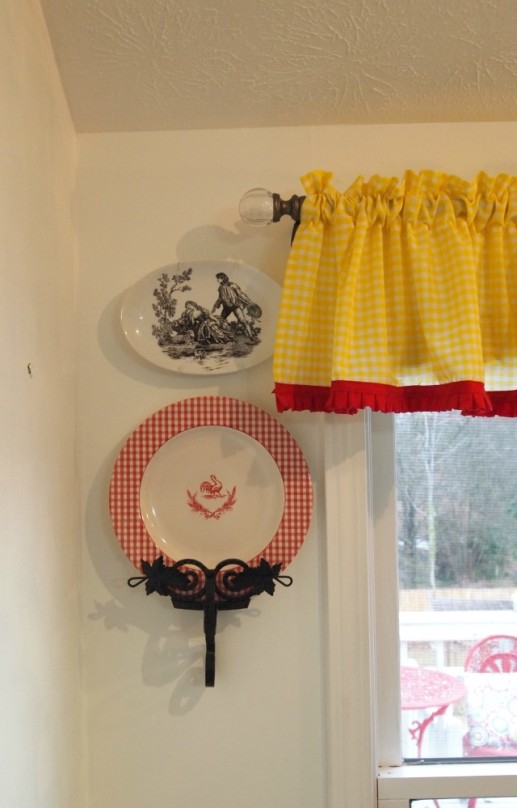 I'm not sure I'm going to keep the yellow gingham curtains.  I have a bunch of red buffalo check material that I bought at IKEA to make curtains for my dining room that I may use. Or I may get some red toile valances.  Any opinions? I'll decide what to do when the whole kitchen is done.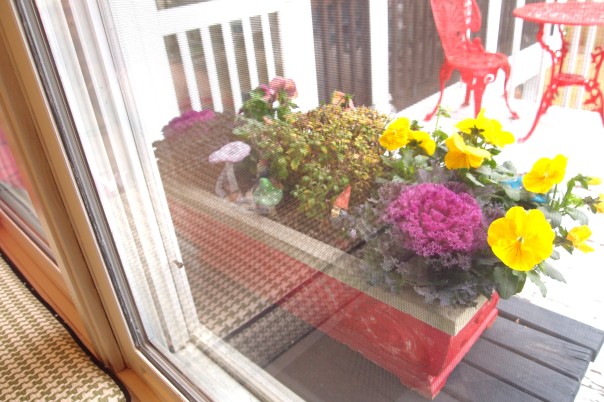 So that's the most recent progress. If you want to see what went on before check out these posts:
My Plans for a Budget Kitchen Makeover
My Inspiration for My Kitchen Makeover
Next time I'll show you the piece I'm adding for more storage that I got at IKEA. BTW I am liking the white walls now.