In my post 21 Frugal Tips To Try This Year I mentioned that one thing I wanted to work on was the idea of repair/reuse/repurpose.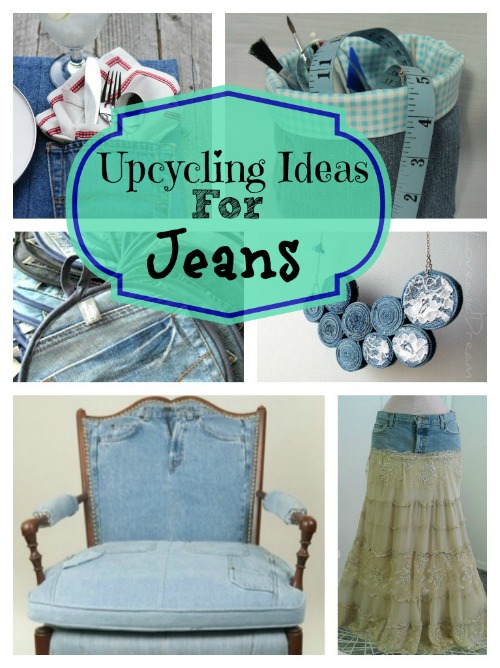 With that in mind, I researched some ways that I could upcycle/repurpose  my daughter's holey jeans (which are beyond donating them to Goodwill).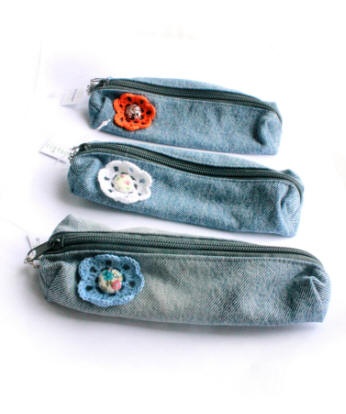 Disclosure: This post may contain affiliate links to Amazon and/or Etsy, which means that I may earn a small commission from some of the links in this post. Please see our Disclosure Page for more information.
You could make cute little pencil pouches like these from Papemelroti
Here are a few ideas that I think are bit different from what I'm used to seeing.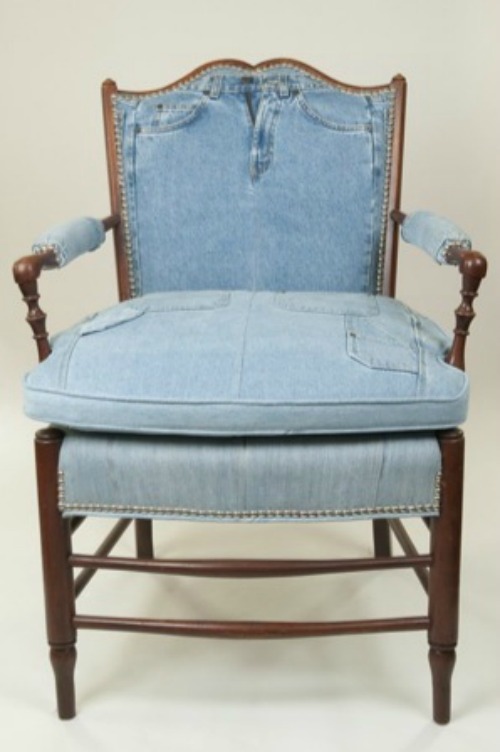 I've  seen one or two bloggers make slipcovers for their chairs out of denim. This beautiful chair is made by Legend Blues who uses recycled jeans to make one of a kind furniture.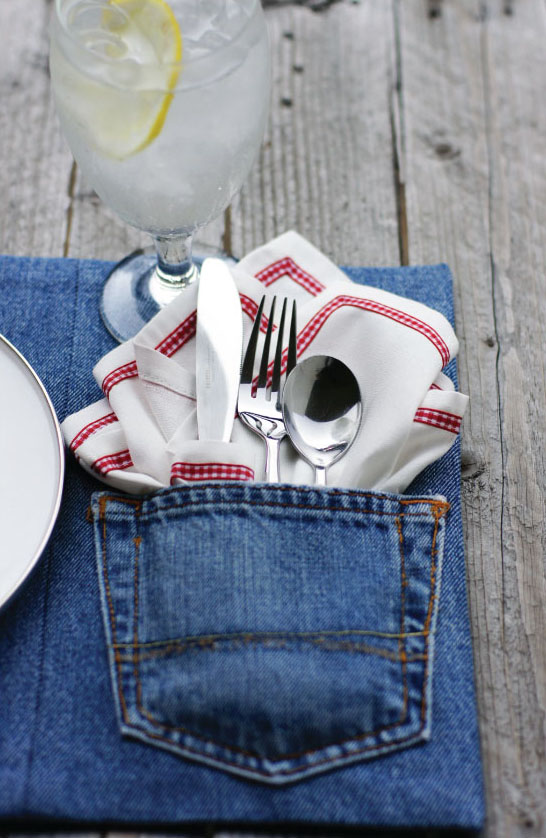 This cute upcycled denim placemat (there's a tutorial on how to make it) is from Today's Nest.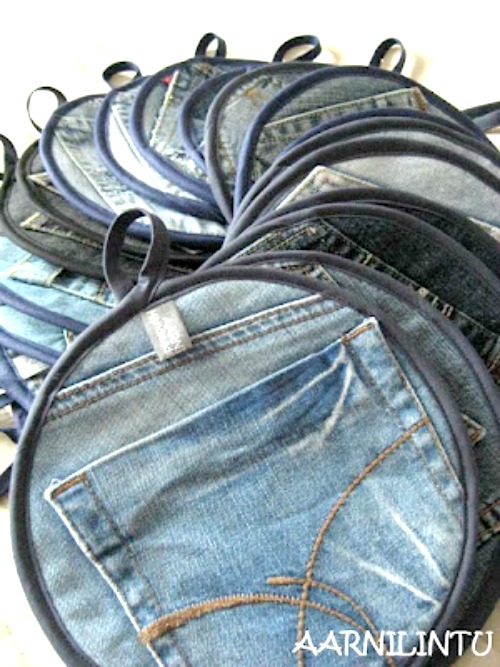 How about some cute denim potholders? These are made from recycled jeans via Aarnilintu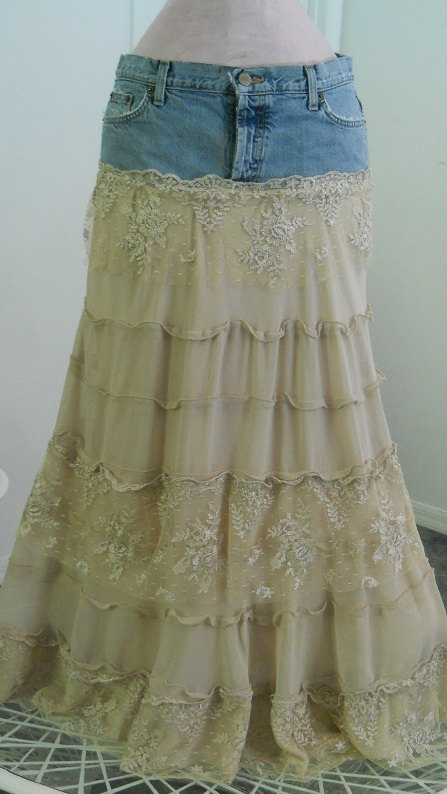 People have been making skirts out of jeans for years but isn't this a beautiful take on that idea! This is from  Etsy seller Bohémienne Ivy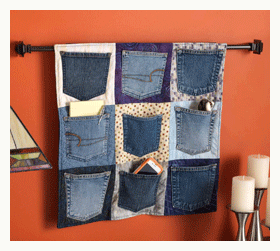 This upcycled patched pocket panel organizer is from Sew Daily (pattern available)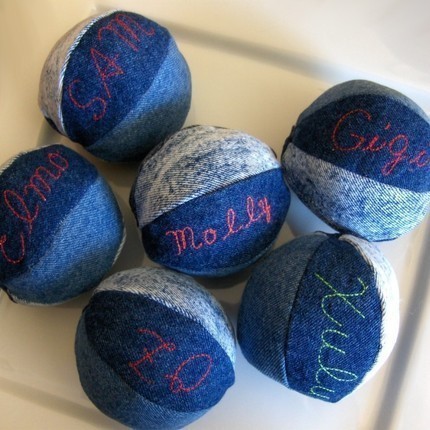 How about making some squeaky balls for your dog? These are from etsy seller Smiling Frog Pets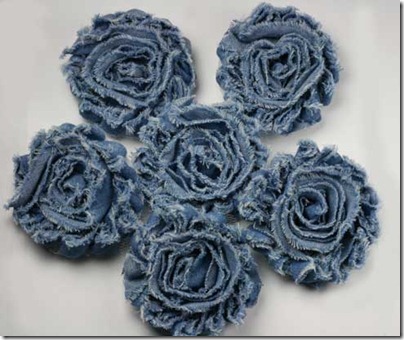 These denim flowers would be great as hair bows if you add a clip or as embellishments to anything from clothes to pillows. From Fabric Bows and More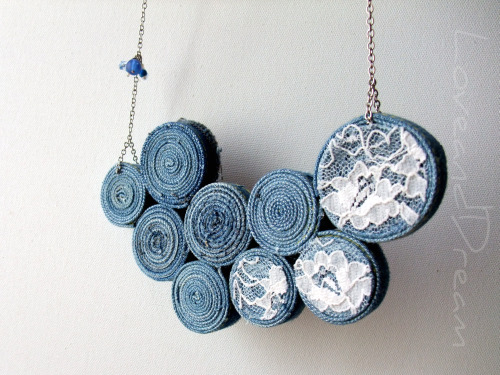 Make some cool jewelry like this recycled denim necklace at ecoutrre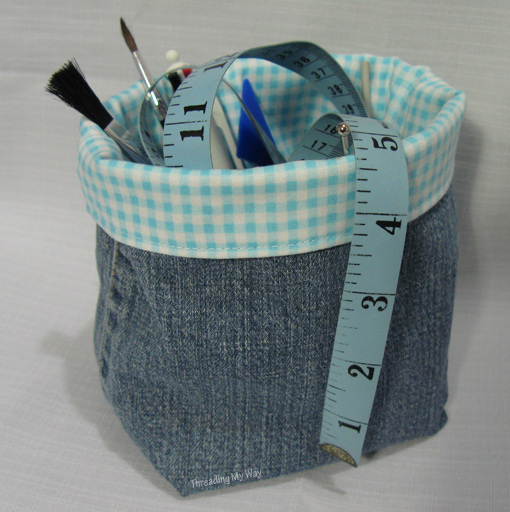 Threading My Way has a very thorough tutorial for how to make these useful Upcycled Denim fabric baskets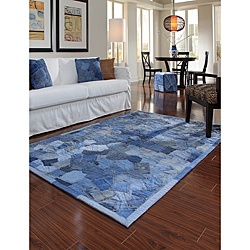 This is an amazing idea and would take some time to put together. A denim cotton rug! This handstitched rug is $367 at overstock.com!
This is just a small sampling of ways to upcycle denim.  There's tons more!
Hope this inspires you to reuse/recycle/repurpose those old jeans!
Check out my other post : 10 More Ways to Re-pupose Old Jeans
************************************************************
I have a great Upcycle Board on Pinterest. Check it out!