I've seen globes used in decorating for several years now. Maps and globes seem to appear and disappear as  a decorating trend.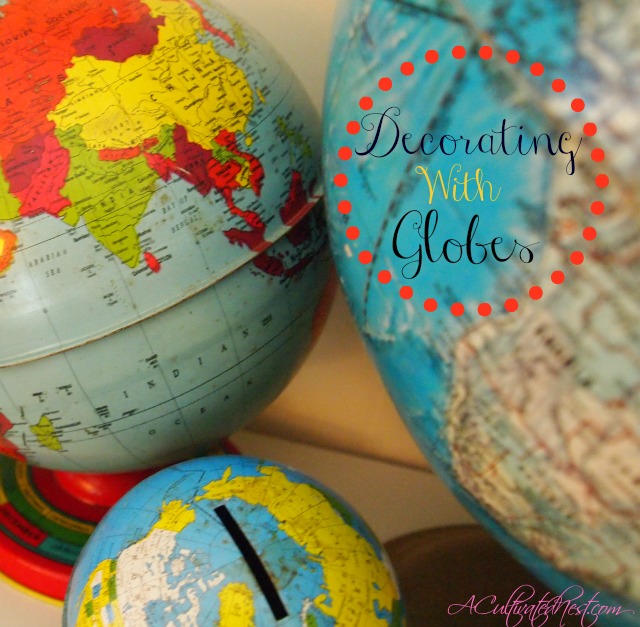 As with most collections, there are different reasons for collecting globes.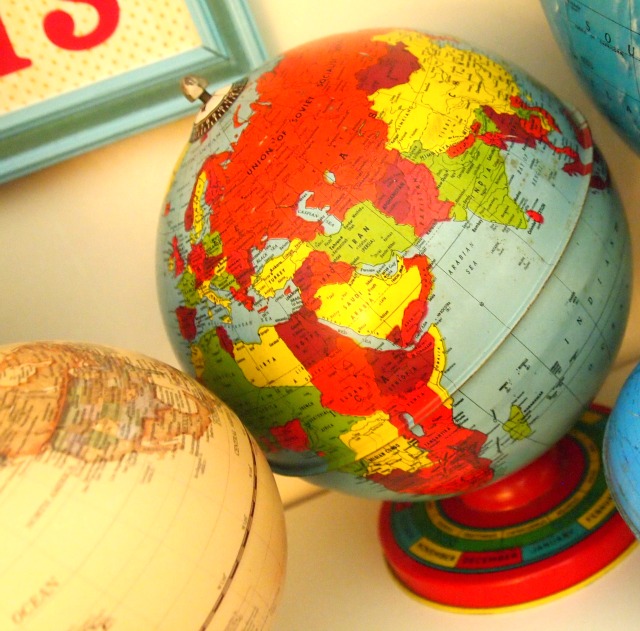 Disclosure: This post may contain affiliate links to Amazon and/or Etsy, which means that I may earn a small commission from some of the links in this post. Please see our Disclosure Page for more information.
What attracts me to globes is really the color. They bring in a nice pop of color! Especially the vintage ones. I love the blues and reds!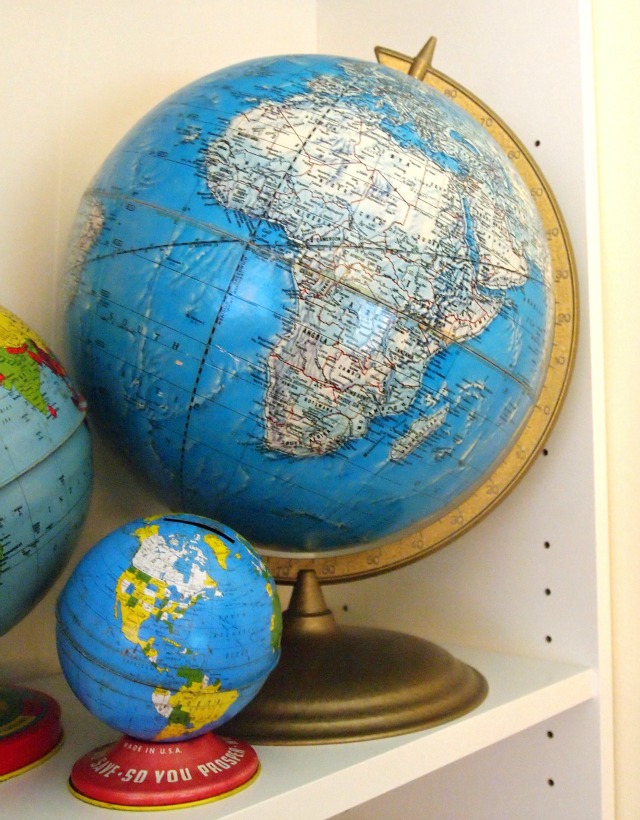 The great thing about globes is that they come in not only different colors, but also different sizes. So you could collect the little ones if you didn't have a lot of space.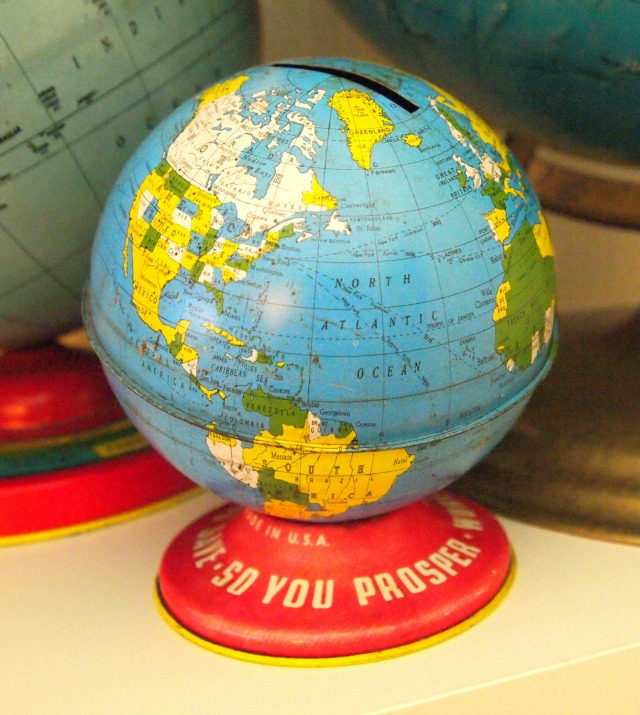 This little one was a Christmas gift from my Daughter (from Etsy).  It's a vintage tin globe bank by Ohio Art Co.  made in the 1940's. It says  "As You Save – So You Prosper" on the bottom. That's so true!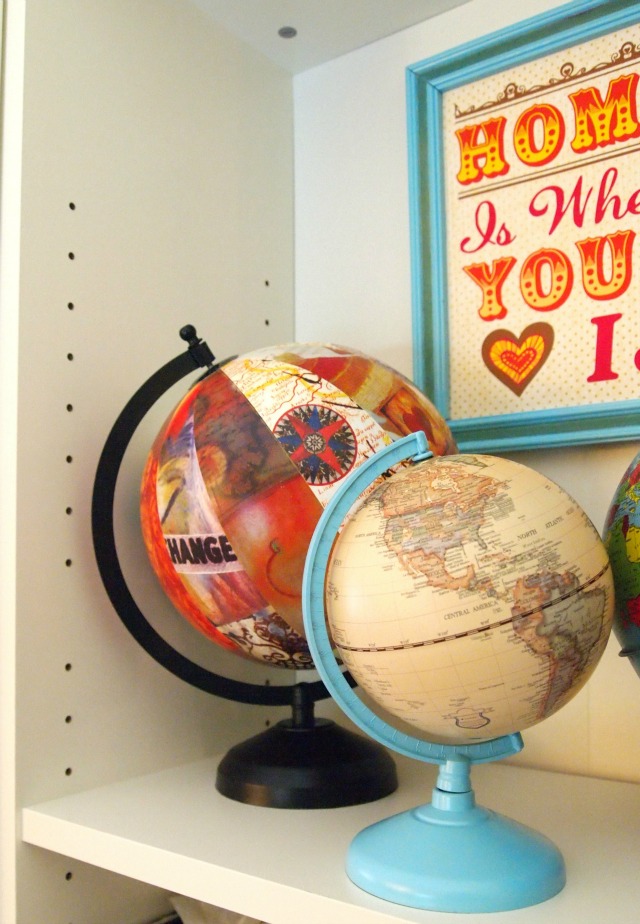 There's a whole new trend with altering globes by painting designs on them, painting them with chalkboard paint,  or decoupaging them. The globe to the left is an new version of that trend (a Christmas gift from my Husband from TJX).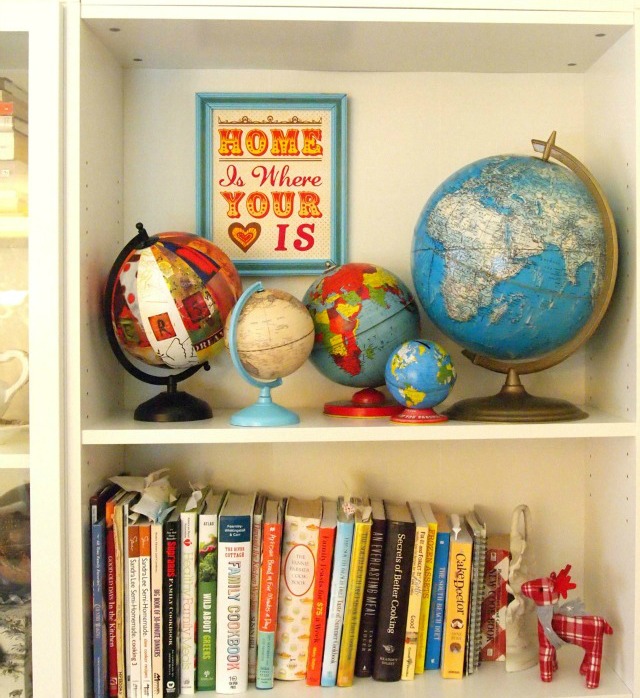 I've found it very difficult to find vintage globes at the thrift store that are reasonably priced. I found that big world globe  after passing up a few that I thought were a crazy price. I guess Goodwill knows they are collectible!
Here are a some other resources about decorating with globes, if you're interested:
Art On Globes by ImagineNations
Apartment Therapy – Decorate Like a Globe Trotter
Decorating with Vintage Globes – Huffington Post