20 Easy Homemade Sandwiches.
Throwing together a sandwich can be as easy as slapping a piece of bologna between two pieces of bread. However, if you are like most people, you want some special sandwich recipes, too! I can eat a plain sandwich without a lot of pizzazz as much as the next person, but sometimes I am in the mood for so much more. When you look at these 20 Mouthwatering Sandwich Recipes, you will see that they are all unique, and delicious!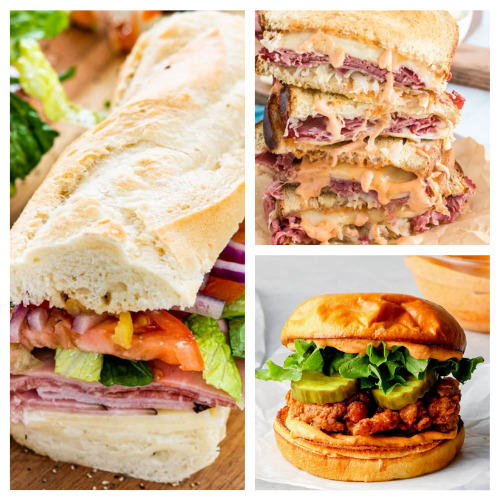 Disclosure: This post may contain affiliate links to Amazon and/or Etsy, which means that I may earn a small commission from some of the links in this post. Please see our Disclosure Page for more information.
Whether you are taking these with you to a potluck or just want something to eat while lounging by the pool, I think you will be impressed. There is a wide variety that is perfect for all skill levels, so check them out and see what calls your name.
20 Mouthwatering Sandwich Recipes
Overall, making sandwiches is pretty simple. However, I wanted to share a few tips that will help make them extraordinary!
Choose fresh bread. It's best to use fresh bread to give the sandwich the best flavor and texture possible. Choose a more dense bread if the ingredients are going to be overly wet or moist. Using homemade bread makes a sandwich even tastier!
Sauces are great. You can add so much flavor to your sandwich by adding a variety of sauces. Mayo, pesto, mustard, smashed avocado, and barbecue sauce are just a few sauce ideas. Play around with flavors to see what you like.
Pile on those veggies. Yep, that's right! Vegetables are the perfect way to round your beloved sandwich out. Lettuce, tomatoes, onions, bell peppers, and other veggies are always good.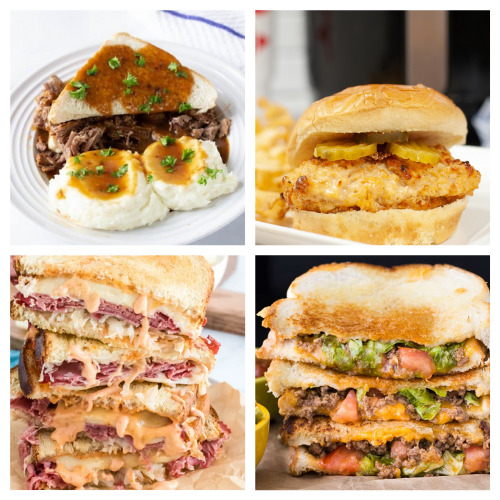 Which of these sandwich recipes are you most excited to try?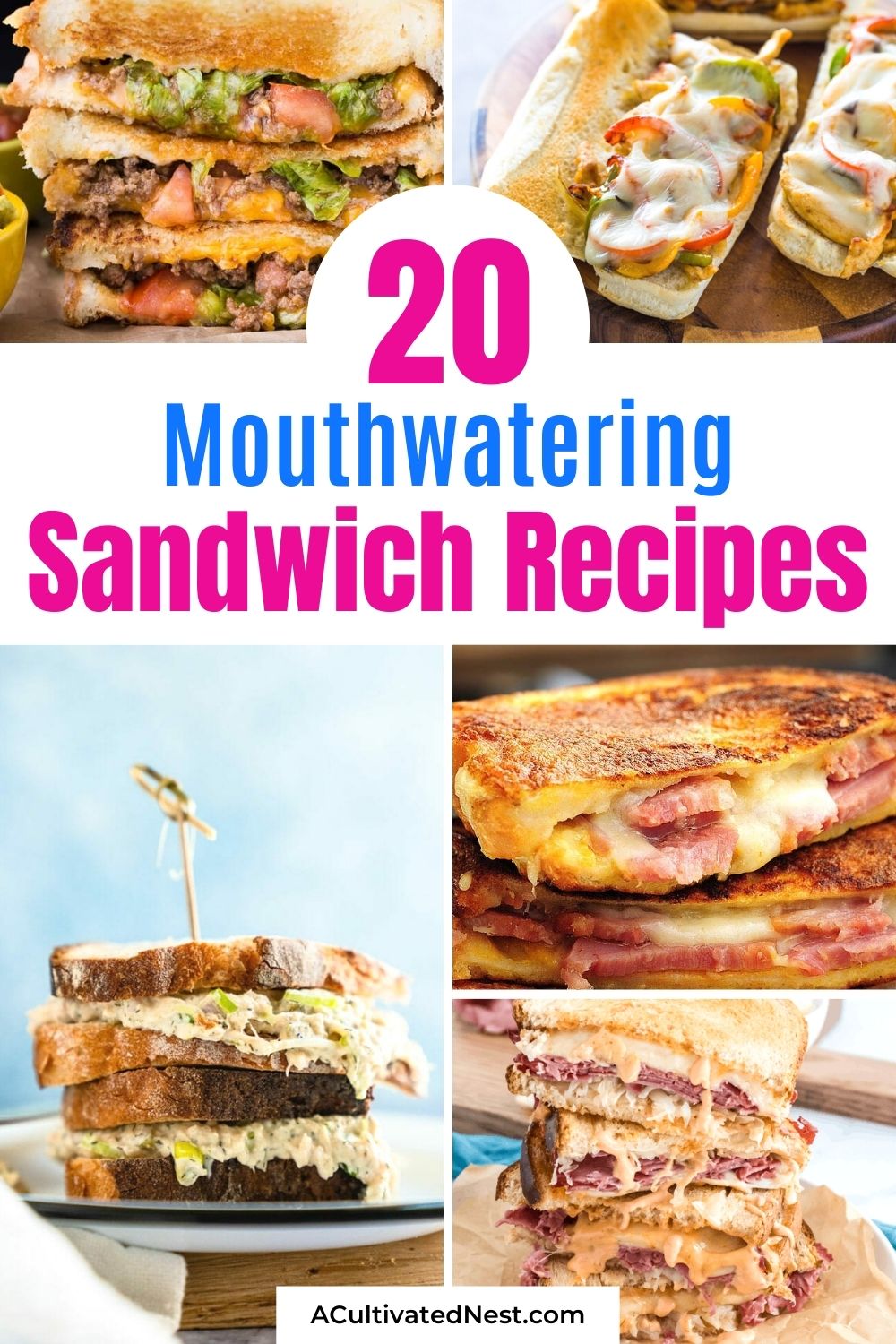 You might also be interested in: 20 Mouth-Watering Lunch Wrap Recipes