Feeling a bit stressed these days? You should soak in a relaxing bath! Baths by default are pretty relaxing, but if you add some nice bath salts they become absolutely luxurious! Make a jar of these Matcha Tea Bath Salts and have a wonderfully relaxing soak!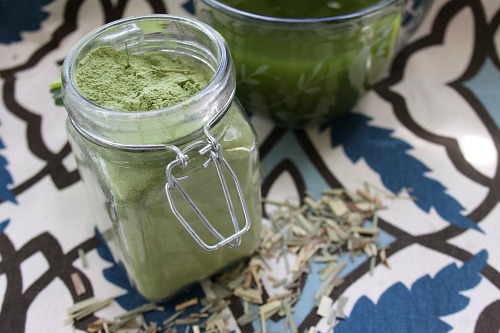 Disclosure: This post may contain affiliate links to Amazon and/or Etsy, which means that I may earn a small commission from some of the links in this post. Please see our Disclosure Page for more information.
Matcha tea in and of itself has such great benefits for your health, including having antioxidant properties, assisting in boosting your metabolism, and reducing stress. So it's a great ingredient to use for a bath salt spa treatment! In addition to the tea, the lemongrass essential oil in these bath salts brings some awesome benefits as well, including relieving tension in your muscles and having a calming effect.
This would make a very thoughtful homemade Mother's Day gift, or a great gift for someone's birthday!
Matcha Tea Bath Salts
You will need:
8 oz. lidded glass jar
1/2 cup baking soda
¼ cup sea salt (I used Himalayan sea salt)
¼ cup Matcha tea in loose form
15 drops pure lemongrass essential oil
Optional – 1 Tbsp. dried lemongrass
Mixing bowl, whisk and spoon
Ribbon & label if desired, and clear tape
Directions: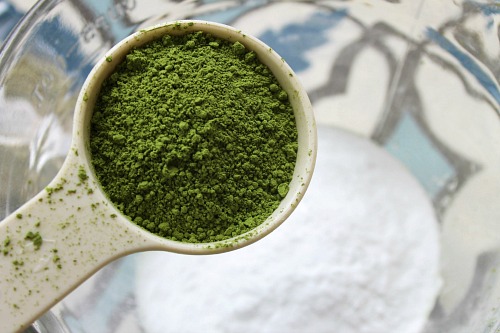 1. Measure out your baking soda into the mixing bowl and be sure to remove any large clumps. Then add in your sea salt and Matcha tea.
2. Whisk the three ingredients together until well blended.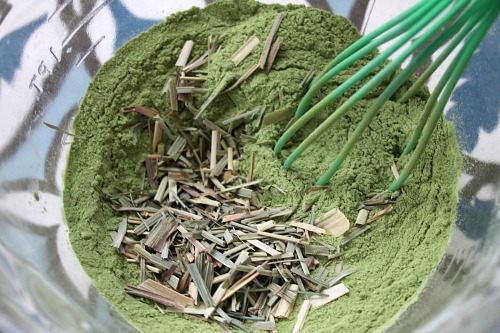 3. Add in the optional dried lemongrass and mix until it's well coated in the salts. You want it well mixed so that when you add in your essential oils, they don't all soak into the lemongrass instead of dispersing into the salts first.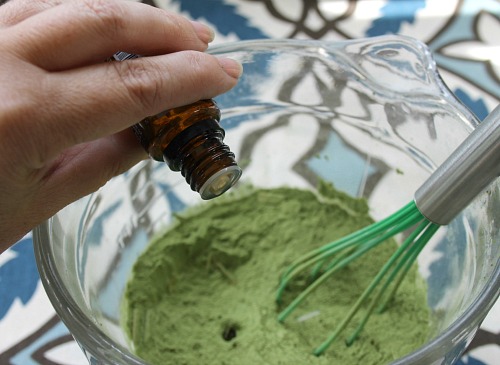 4. Add your lemongrass essential oil drops and whisk everything together.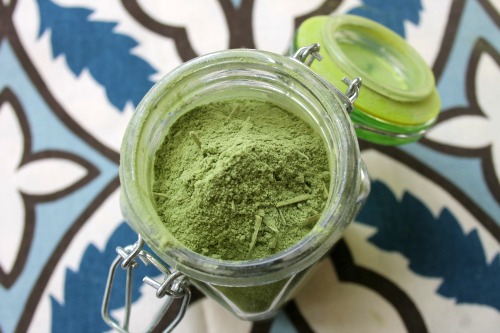 5. Spoon your Matcha tea bath salts from the mixing bowl into the jar.
6. Finish off your jar with a piece of twine, or some ribbon and a label (to keep the label from getting damaged in the bathroom moisture, just cover it with some clear tape!).
To use:
Sprinkle a few tablespoons of your homemade Matcha tea bath salts into your running bath water. Then enjoy your relaxing bath!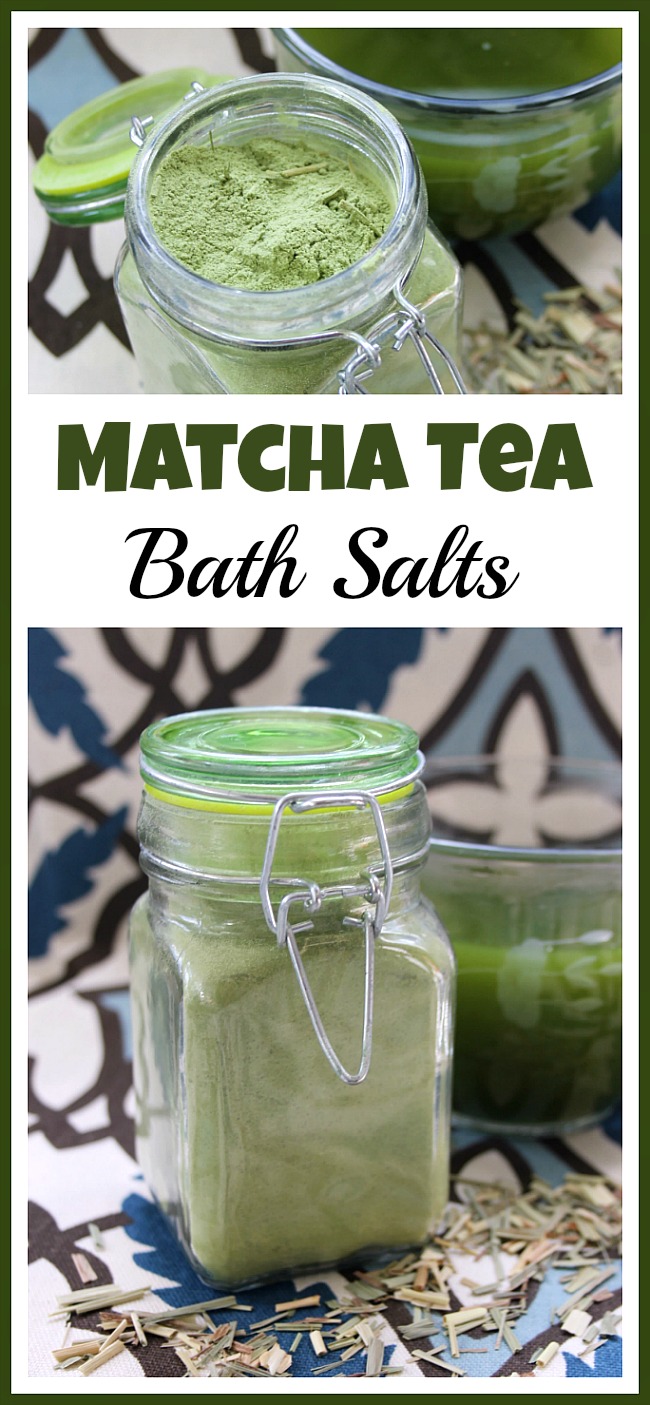 This post contains affiliate links to Amazon. Please see our Disclosure Page for more information.
You may also be interested in: