Easy Homemade Hand Soap Recipes.
Are you looking for a way to save money and get a little creative? If so, then you'll love making your own hand soaps! Not only is it fun, but it's also really easy. Plus, you can customize the scent and ingredients to your liking. Ready to get started? Keep reading for 16 Lovely DIY Hand Soaps that you are going to love trying!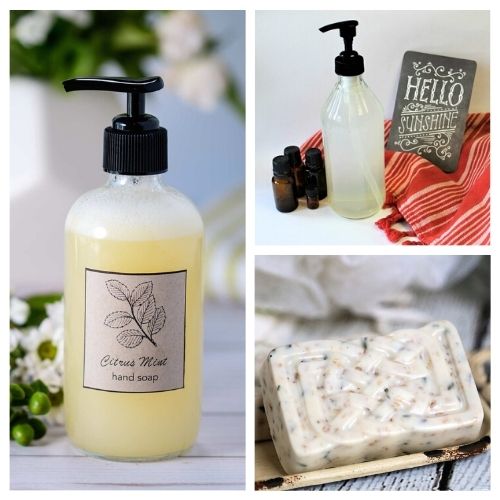 Disclosure: This post may contain affiliate links to Amazon and/or Etsy, which means that I may earn a small commission from some of the links in this post. Please see our Disclosure Page for more information.
Making your own DIY hand soap may require a little patience. However, I can promise you that with these recipes below you can master the art of soap making quickly and easily!
16 Lovely DIY Hand Soaps
Not only is making DIY hand soap a fun project, but you'll also be able to customize the ingredients to suit your own needs. Plus, hand soaps are incredibly easy and cheap to make.  Making hand soap no matter if you are doing bar or liquid soap starts with a few basic ingredients.:
Slow Cooker/Large pot – Used to get your soap to the right temperature.
Thermometer – This allows you to measure the temperature while cooking your soap mixture.
Essential oils – any scents you like the best will work. Therapeutic grade is ideal.
Coconut Oil  – Some recipes  may require sunflower oil instead of coconut.
Soap Dye – that way you can dye your soap the color you desire.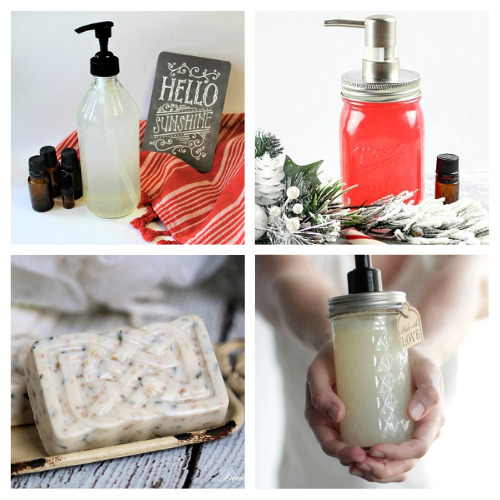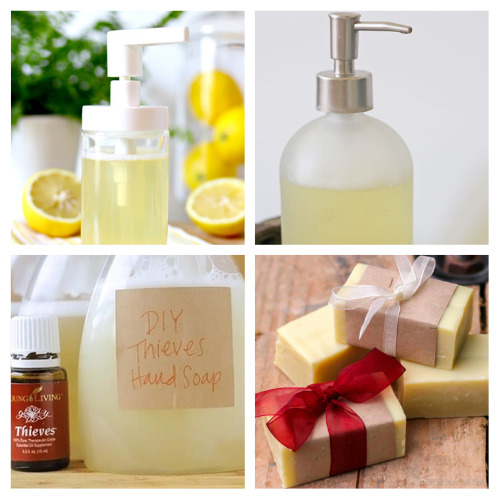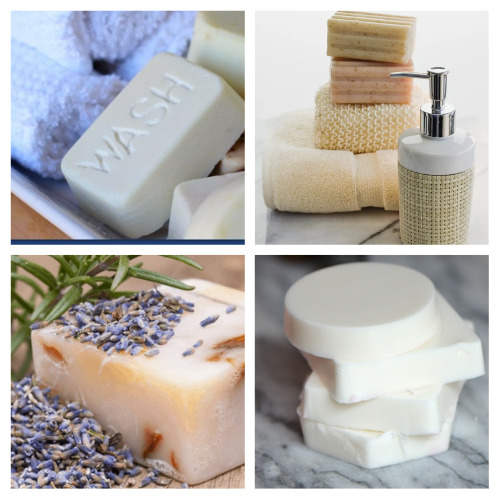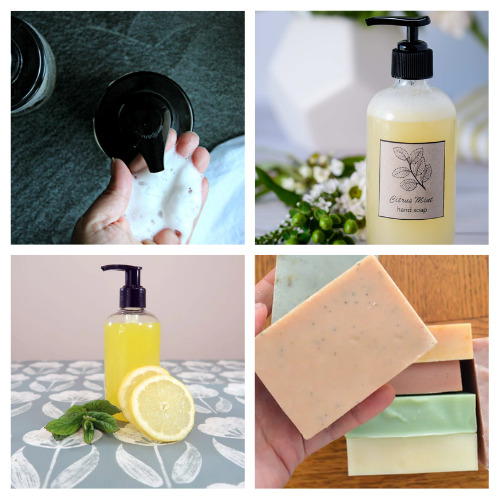 Have you ever made your own soap before? What kind did you make?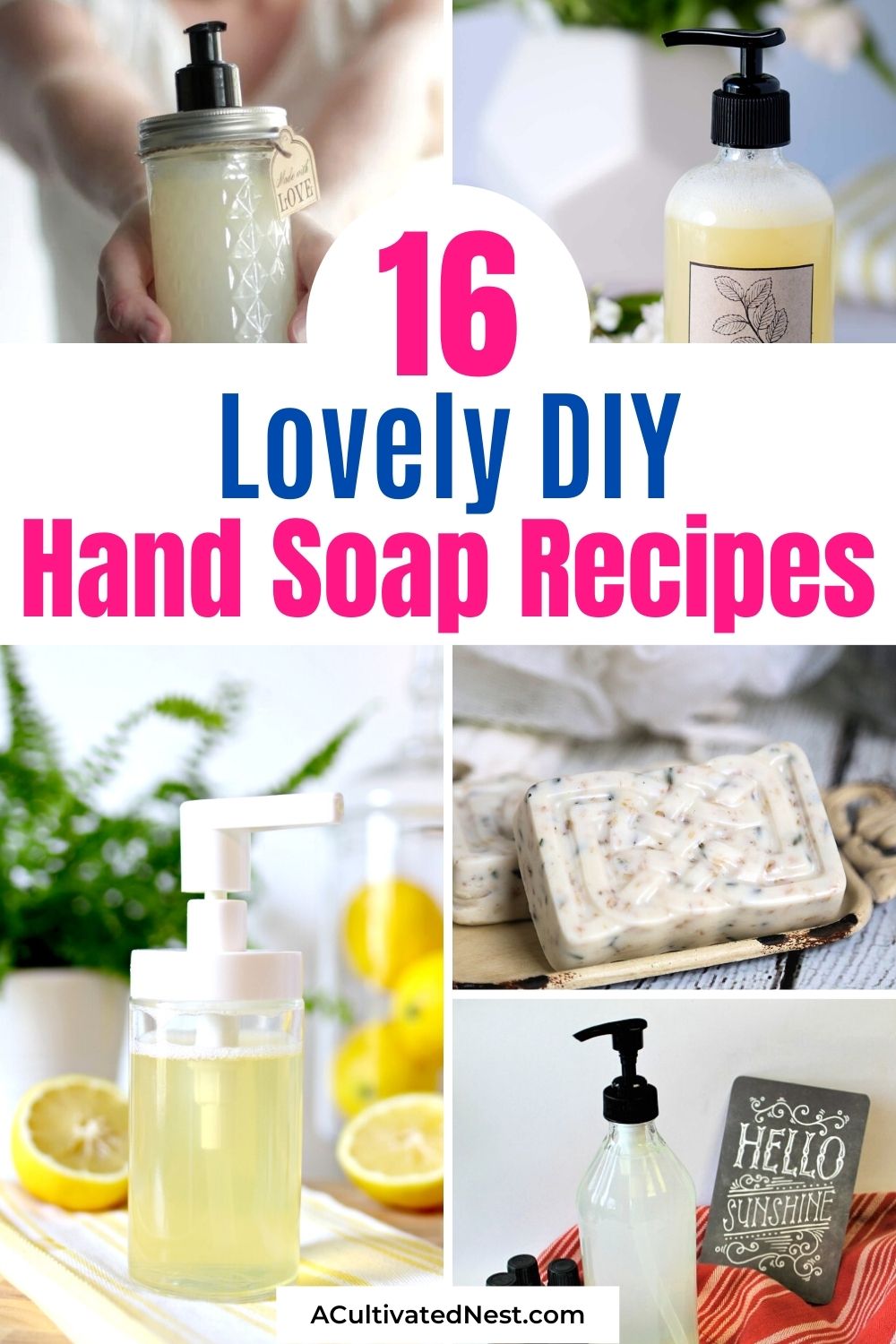 You might also be interested in: 14 Homemade Face Wash and Face Scrub Recipes