We have the Ektorp sofa (actually we have two – a white slipcovered one in the living room and blue slipcovered one with chaise in the tv room). So I guess it's fair to say that we're pretty happy with this line of Ikea furniture 🙂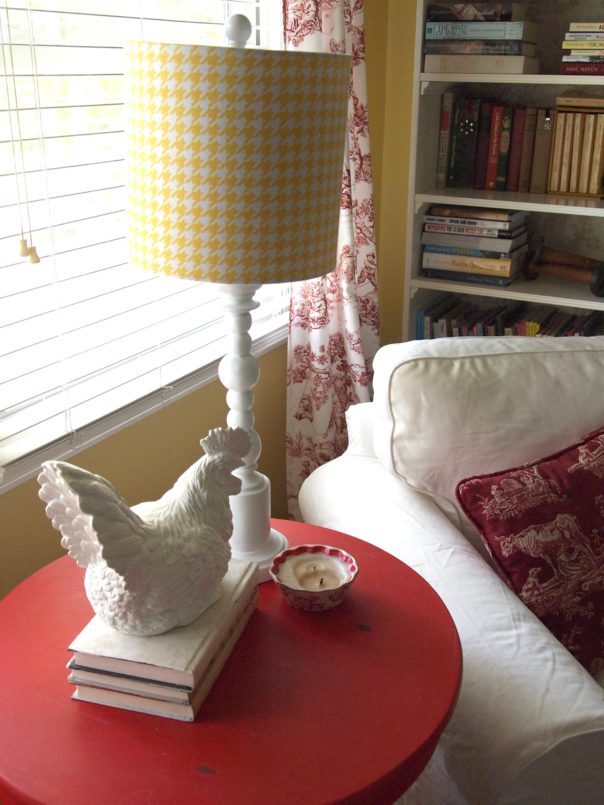 I think it was back in January that I said I was doing a little makeover of our home, anyway I set aside some money to buy a few new pieces of furniture – not a lot, but I figured I'd either get something at the thriftstore, TJX/Homegoods or Ikea or maybe catch a great sale somewhere else.
Disclosure: This post may contain affiliate links to Amazon and/or Etsy, which means that I may earn a small commission from some of the links in this post. Please see our Disclosure Page for more information.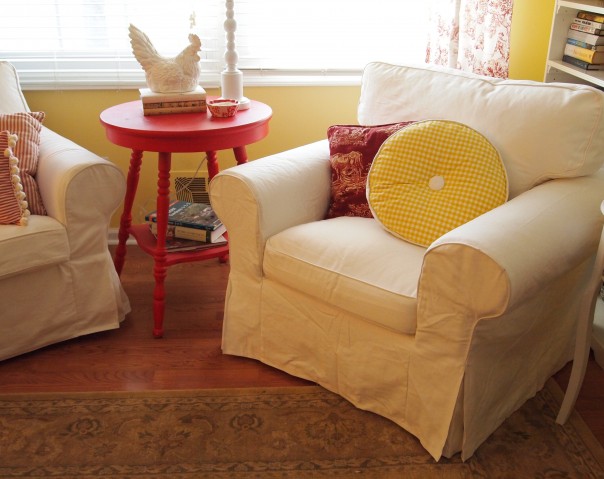 So last week I went to Ikea and bought an Ektorp chair with a white slipcover. Very inexpensive but well made!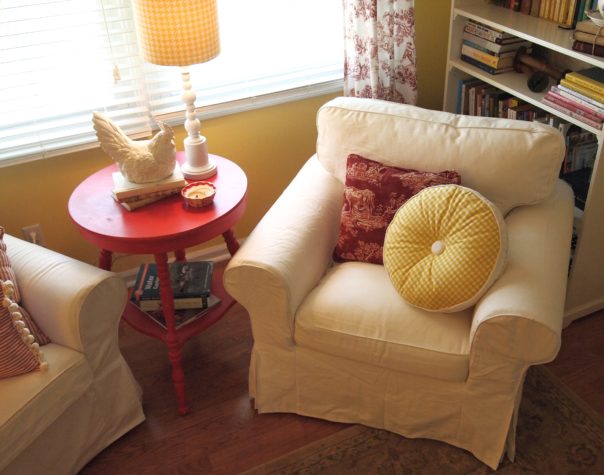 I love it! It is so comfortable. It's got a firm cushion so it's easy to get out of the chair (I know some of you know what I mean). It's big enough so I can sit sideways with my legs over an arm when I read. The arms are nice and cushy you don't feel the frame at all. Plus I love the Ikea slipcovers. They're inexpensive, come in a variety of colors and are very easy to wash and get back on.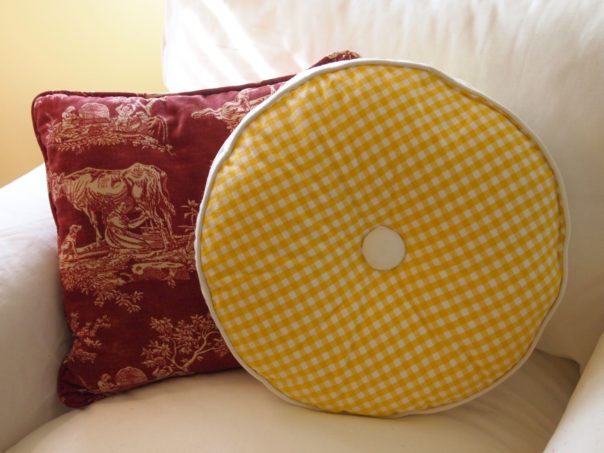 And I got this cute round yellow gingham pillow at Ikea!
AND we had a very yummy breakfast there before we went shopping and it was free. They deduct the price of breakfast from your purchase over $100 (don't know if they do it all the time now or we just happened on a promotion).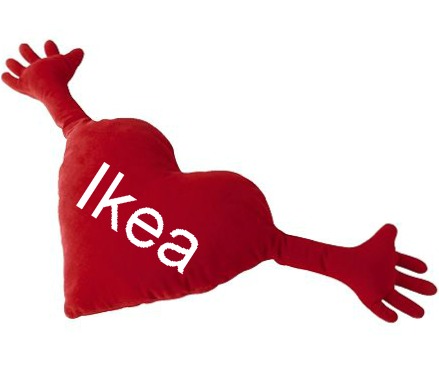 I heart Ikea (but only during the week – avoid it on the weekend)!!