I've been trying to figure out what to do with my back fence line since all my trees and bushes were cut down by Colonial Pipeline during their vicennial right of way maintenance.  Since I'm limited in what I can plant I wasn't sure how I would get some year round green back there. I didn't want to have to look at a  wooden fence all the time!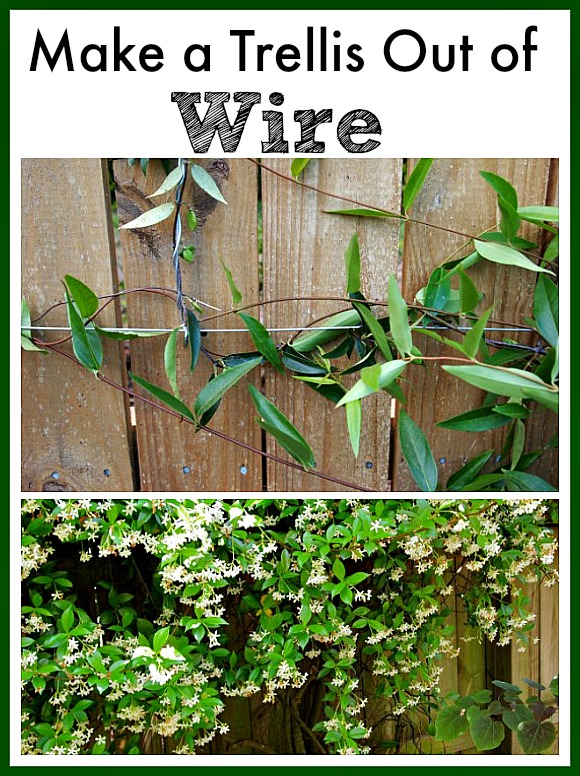 Disclosure: This post may contain affiliate links to Amazon and/or Etsy, which means that I may earn a small commission from some of the links in this post. Please see our Disclosure Page for more information.
So my idea is to grow vines against the fence! A living wall of green. Instead of buying trellis to attach to the fence I thought I'd make my own with some wire. Time consuming but cost effective!
I eventually want it to look like this. A wall of green with flowers in the spring. We decided to make what will eventually be an invisible trellis (when the vines grow and cover it).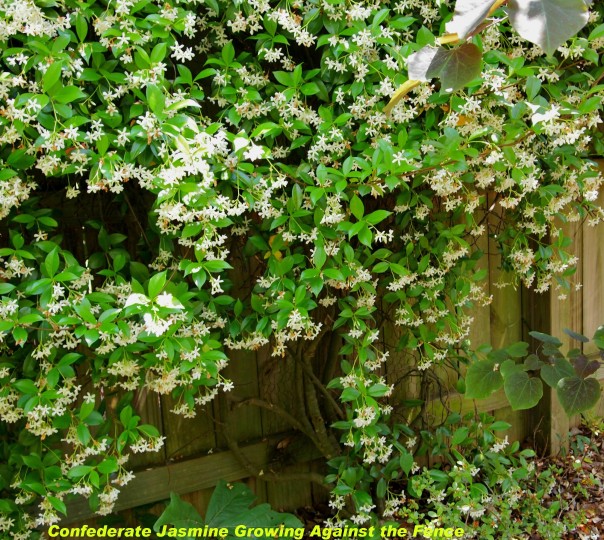 Jasmine stays green year round here plus in spring there are the wonderful flowers and fragrance they produce.  This is some that I trained against a different fence section.
DIY Invisible Wire Trellis
So here's what you need to make this trellis:  eye hooks, heavy gauge wire, ruler, drill or hammer and nail
Measure out a grid of 12- 16  inch squares (we did 12 in. here but I think we'll do 16 in. or so  since we have a lot of fence to do) and make a mark.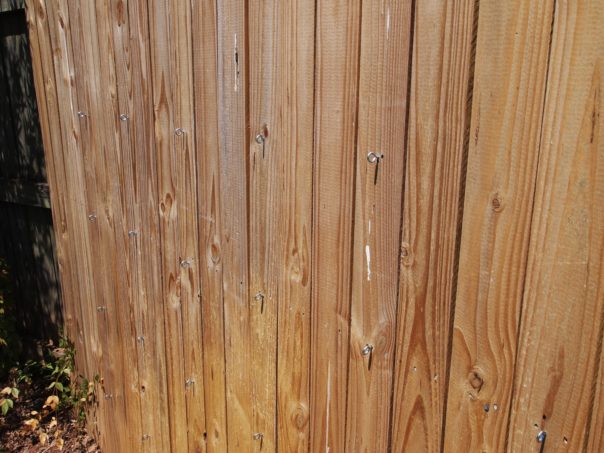 Insert a  eye hook at each mark. You may want to pre-drill the hole or use a hammer and nail to make a hole. It's sometimes hard to get the eye hook screw going.

Feed the wire through the eye hooks.  We did all the horizontal first and then the vertical. Twist ends back on themselves to finish off a row.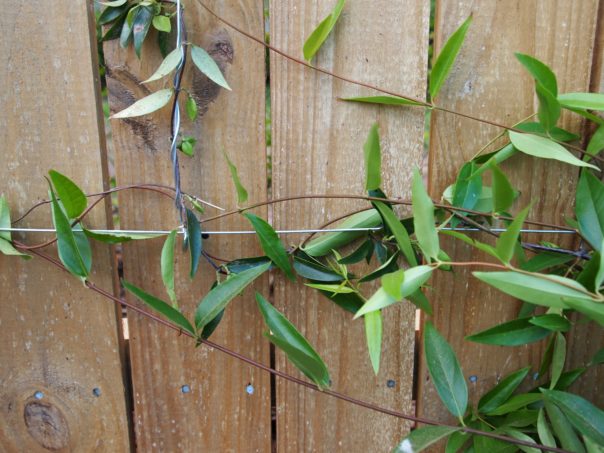 Plant a climbing plant at the base and train a few vines along the wire to get it started. As it grows you can help it along the way but it should eventually grab hold by itself.
This is a relatively easy and inexpensive trellising system that you can use for all types of plants!