If you think that you don't have a green thumb, then this project might just be for you! I made an indoor succulent dish garden over the weekend and so can you. It's such an easy, quick project and succulents require very little maintenance (they are nearly indestructible and don't require frequent watering like most indoor house plants ).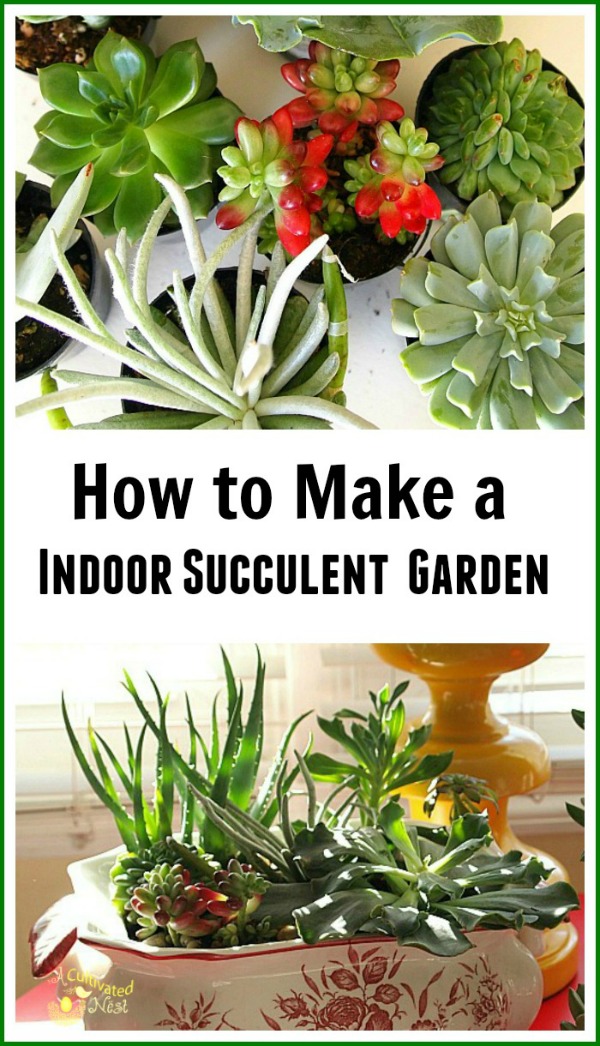 How To Make An Indoor Succulent Garden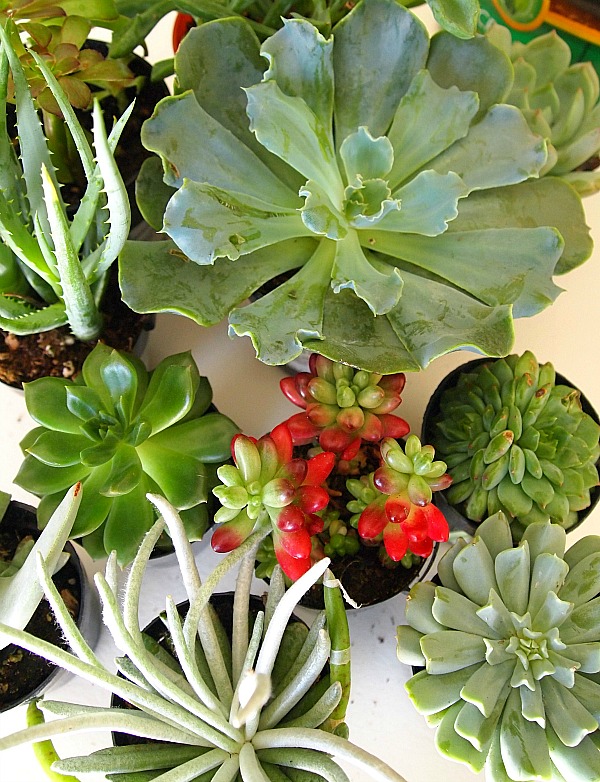 Materials Needed:
Disclosure: This post may contain affiliate links to Amazon and/or Etsy, which means that I may earn a small commission from some of the links in this post. Please see our Disclosure Page for more information.
* a variety of succulents in different shapes and colors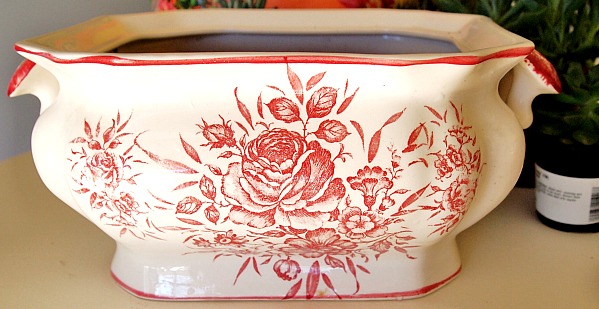 *a container that's at least 3 inches deep. I thought I'd use a red transferware soup tureen that I got a long time ago from Goodwill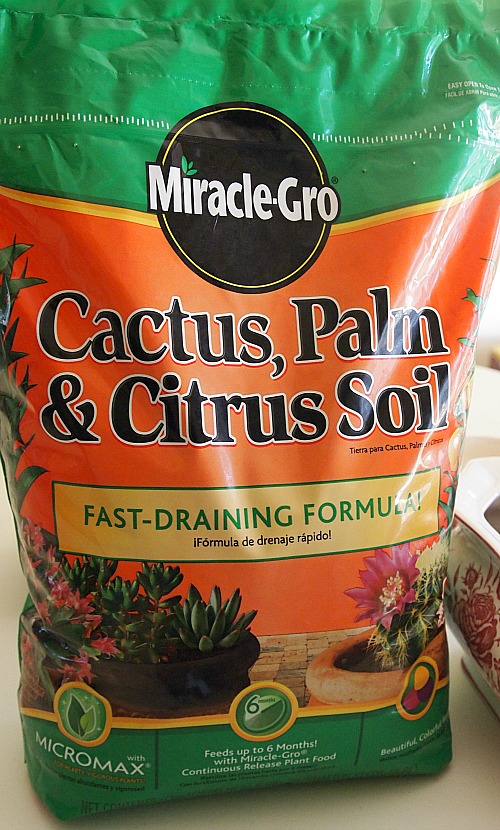 * cactus soil – they need a fast draining soil as they don't like their roots sitting in water
*pea gravel/river rock for drainage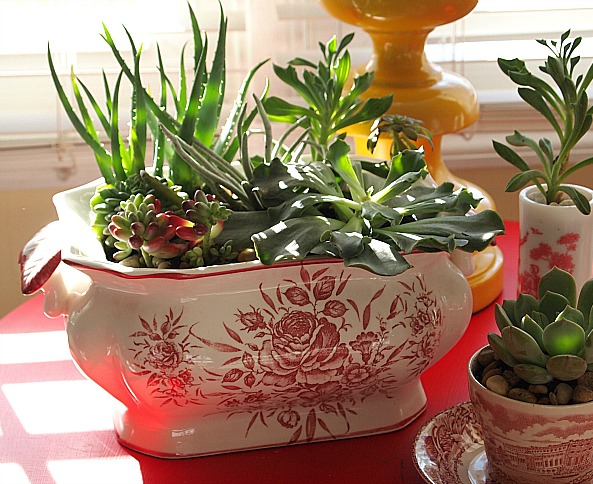 Steps To Make a Succulent Dish Garden
1. cover the bottom of your container with the pea gravel
2. add the cactus soil and moisten – don't drench the soil just moisten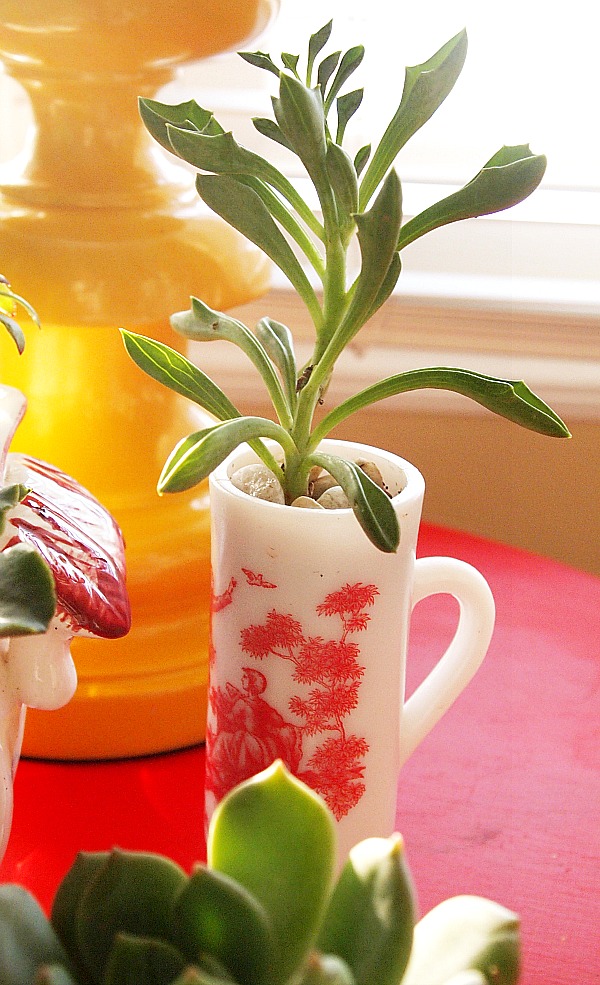 3. arrange your succulents in your container. I put the taller ones in the back and the shorter ones in the front. I separated a container of taller ones and had one lone succulent left that I planted in this milkglass container.
4. pat the  soil around your succulents. You can cover the soil surface with a layer of the pea gravel or decorative marbles if you like for a finished look.
5. I've found that if you allow the soil to go dry in between watering you will have longer lasting plants. I had a few die on me last year because I over watered.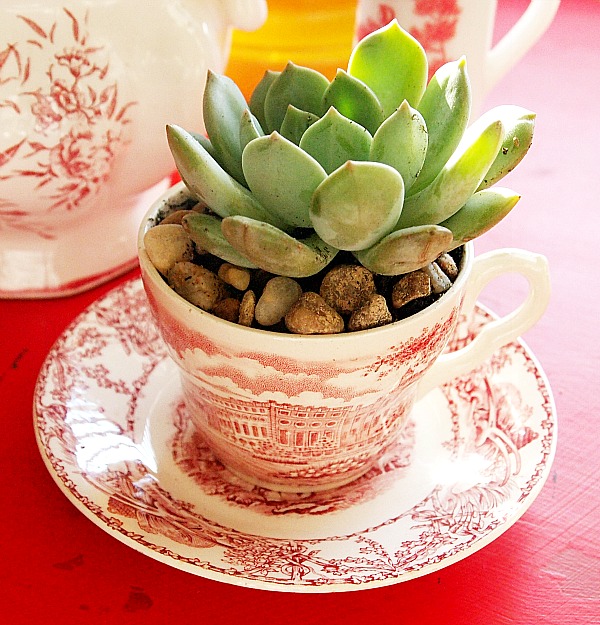 I had one big succulent leftover and thought I'd try it in a teacup. Isn't it cute! I'll transplant it into a larger container and put it in my screened porch this summer.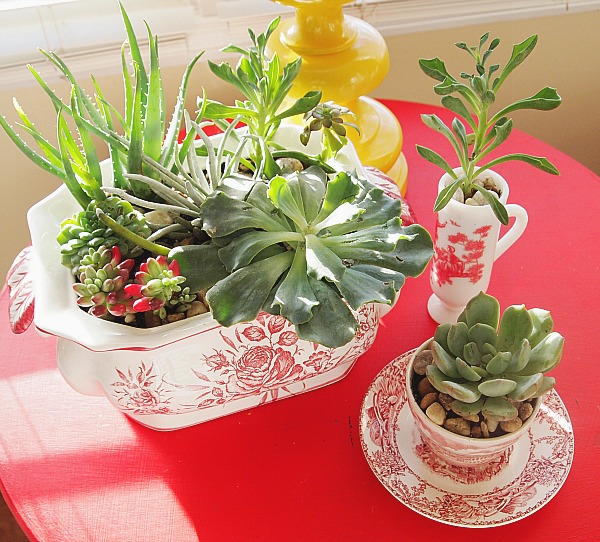 Once you find out for  yourself how simple it is to make a indoor container garden using succulents, you'll be hooked!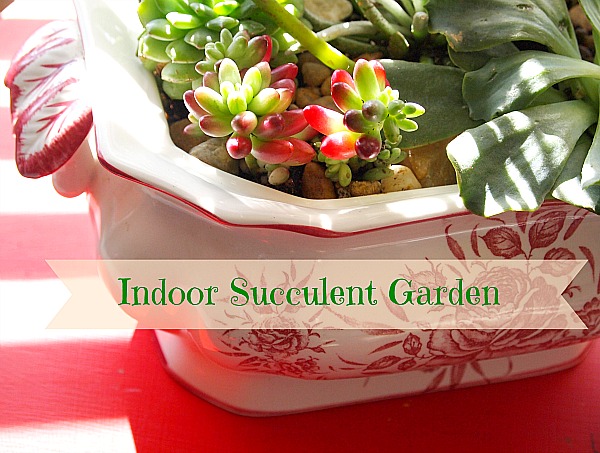 Don't miss a post! Get this blog delivered by email every time I post.  Subscribe via email here
You May Also Like: