This cold winter air can really dry out your lips! I love using lip balm and discovered that making your own is really easy and such a money saver versus buying organic lip balm! This homemade lip balm is pretty good at sealing in the moisture and only needs 3 ingredients! You can purchase really inexpensive lip balm containers (links at the end of the post) or you can pour it into small (repurposed or new) glass jars or tins  instead.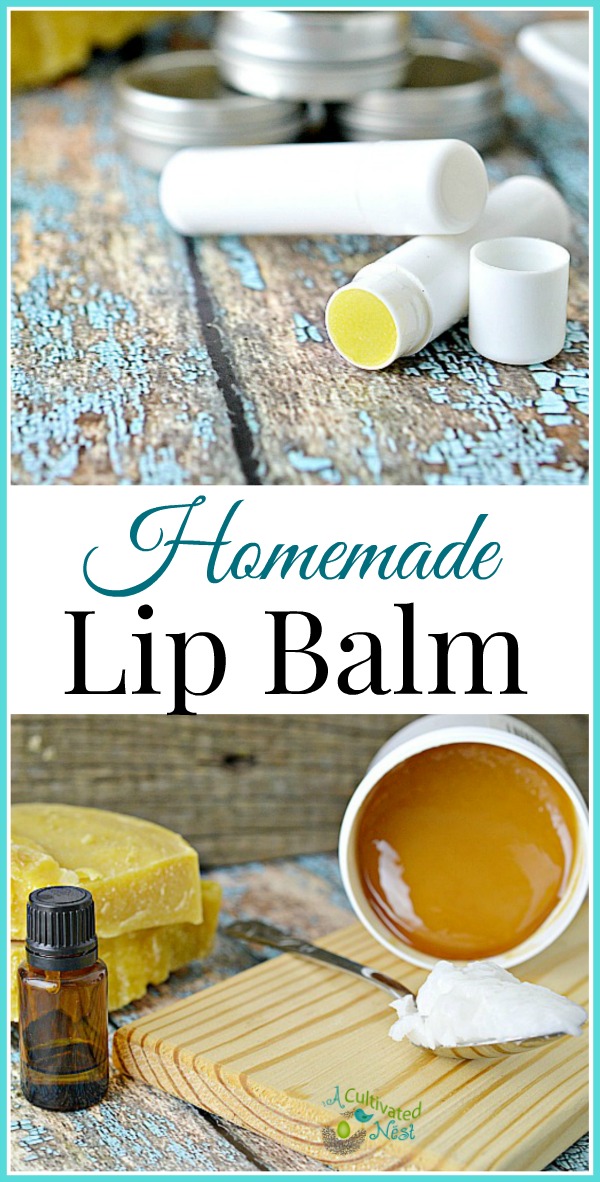 Below is a basic lip balm recipe but if you do a little reasearch you can find ways to customize it (including tinting it).
Homemade Lip Balm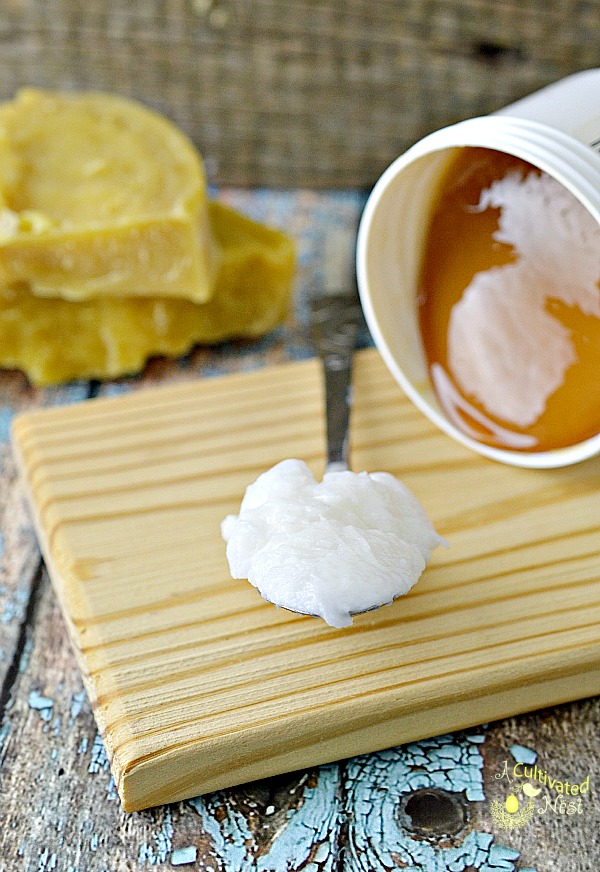 Ingredients:
2 Tablespoons Coconut Oil
2 Tablespoons Beeswax Pellets
1 teaspoon Raw Honey
Lip Balm Containers or small glass jars or tins
Essential Oils (vanilla, cinnamon, peppermint & lavender are good ones to try) (optional)
Directions:
1. In a heavy bottom pan or double boiler, slowly heat up the coconut oil and beeswax until the beeswax has become a liquid. Do not boil.
2. Add in the honey and whisk until all of the ingredients are combined. The honey makes this a sweet lip balm
3. Remove from heat. Add in a few drops of essential oils if desired.
4. Use a small spoon to pour into lip balm tubes or glass/tin containers. Using a dropper makes it easier to pour into the lip balm containers. *If it starts to cool before you finish just heat it back up to the liquid state. *If it looks like the honey is separating from the oil just stir it again and then pour.
5. Let the balm cool until hardened.
6. Wipe away any drips and put on the tops of the containers.
This recipe will make several containers of Lip Balm depending on the size of the containers used.
To apply:
Use your finger (or lip brush to place on lips)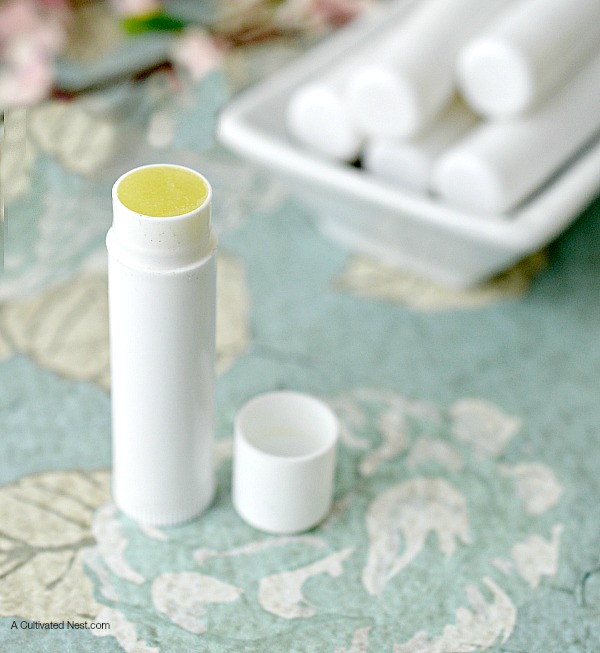 Remember this is a natural product so if you leave it in a hot car it will melt – keep away from extreme heat. These make great gifts!
This post contains affiliate links to Amazon, which means that I may earn a small commission from some of the links in this post. Please see our Disclosure Page for more information.
Other Homemade Beauty Products you might like: DIY Lavender Body Scrub
Don't miss a post! Get this blog delivered by email every time I post.  Subscribe via email here